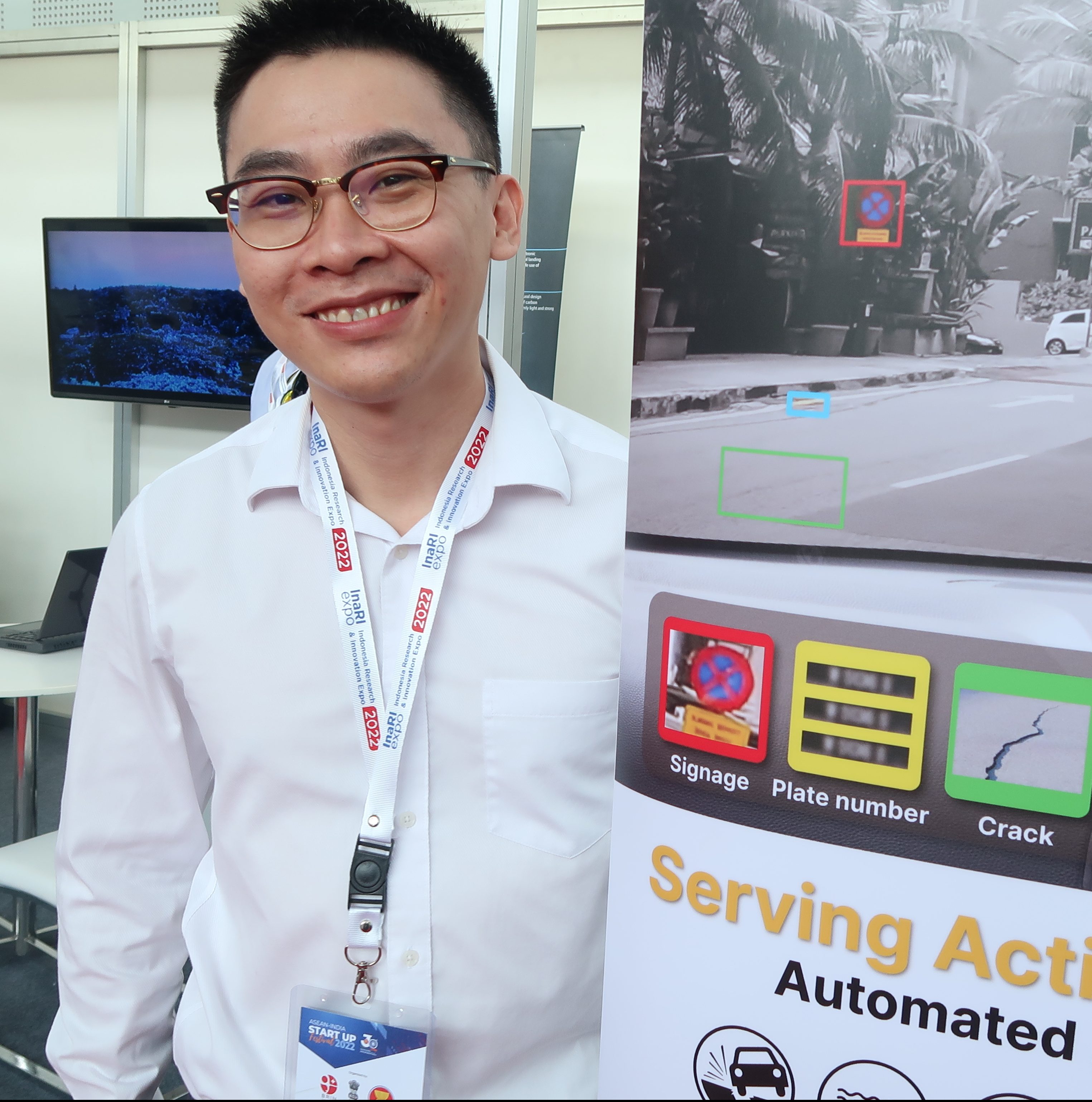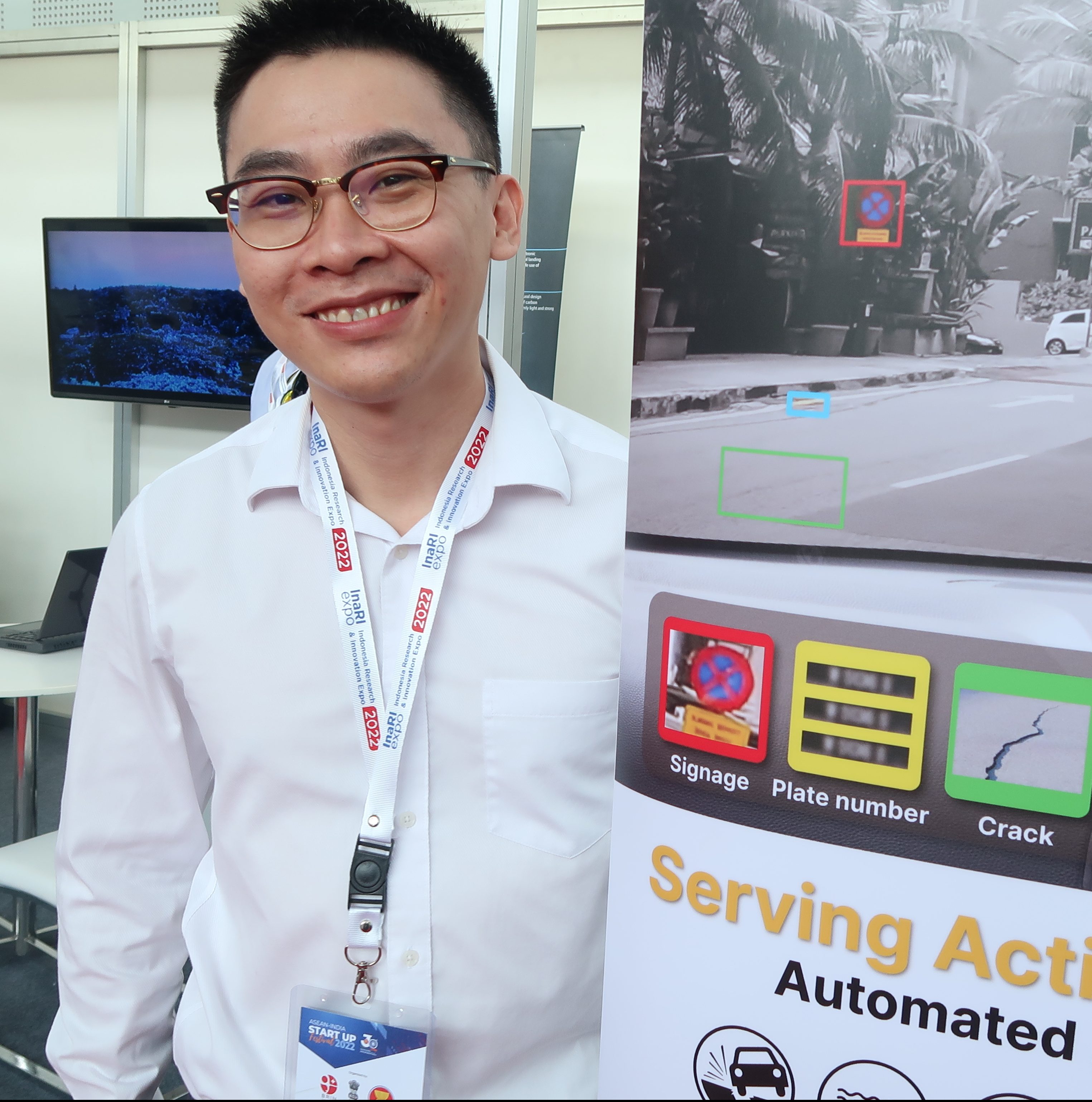 Chai Kok Chin, PhD
Founding Member and CEO, NEUON AI
Labour and Future of Work
When we travel, it is almost inevitable to hit some potholes on the road. As passengers, bumpy rides that jolt us out of sleep can be quite unpleasant and even hazardous.
Thirty-three-year-old Chai Kok Chin says this is a problem in his hometown in Sarawak, Malaysia, so he sought to remedy it for the sake of comfort and safety.
Chai and his team at NEUON developed RoadPlus, which uses artificial intelligence (AI) to detect and report potholes. This technology makes it easier for authorities to monitor road conditions and dispatch repair crews, especially under the Zero Potholes Initiative. RoadPlus is also designed to reduce traffic congestion and improve connectivity. Chai believes that better and safer roads can lead to higher productivity.
The team introduced the technology at MyHackathon 2020, a Malaysian Ministry of Science, Technology, and Innovation competition to look for innovative ideas and solutions that would benefit Malaysians. RoadPlus became one of the winners.
Now, Chai and his team continue to work with municipalities across Sarawak to mainstream the initiative. They participated in the ASEAN-India Start-Up Festival in Cibinong, Indonesia, in October 2022 to promote the use of this technology beyond Sarawak.
"Sarawak is one of the biggest states in Malaysia. Looking at the road network, we can see that it is huge and scattered. Under the Zero Pothole Initiative, they need to be fixed within 24 hours. How do you ensure the trackability of zero potholes? It is difficult for the local authorities to do the monitoring.
"By talking to the authorities, we understand this problem statement and where we can leverage our AI computer vision technology to solve this problem. We devise a solution where we can track the initiative's implementation.
"All we need is for a person to mount their cell phone in their car, turn on our app, and then it will scan the road condition as they ride. After that, we systematically record all data in our log, which everybody can monitor easily. All this data is now consolidated in a cloud platform accessible anywhere at any time.
"We are passionate about this mobility issue. We want to keep the road safe for everyone. It is not only the government's responsibility. All stakeholders need to work together. As technology providers, we serve as the middle person to connect the government, which requires a solution, and the rakyat (citizens) who want to be listened to. In this exhibition, we want to get more exposure and get people to know about us. 
"Now RoadPlus has been scaled to other applications. For example, we have a camera that records and processes traffic conditions for the traffic impact assessment. Of course, they have had an automated system before. However, the solution offered by international companies is relatively expensive. In contrast, we can bring down the cost and make more customisation.
"Next, we want RoadPlus to make actionable road data. Not only to preview but to help us take action. For example, future RoadPlus could tell you if the road ahead is damaged and you need to act. We hope to achieve that soon, but for now, we are focusing on working with the Zero Pothole Initiative, managing the traffic flow, and helping the municipalities."
Interviewed by Joanne B. Agbisit and Ixora Tri Devi. The conversation has been condensed and edited for clarity. The views and opinions expressed in the text belong solely to the interviewee and do not reflect the official policy or position of ASEAN.