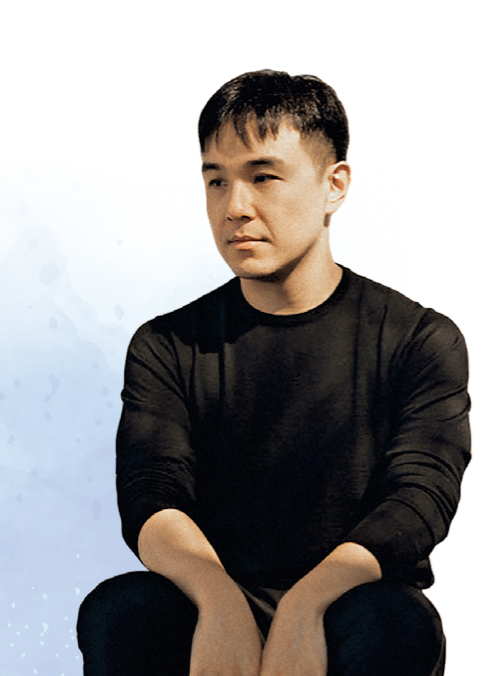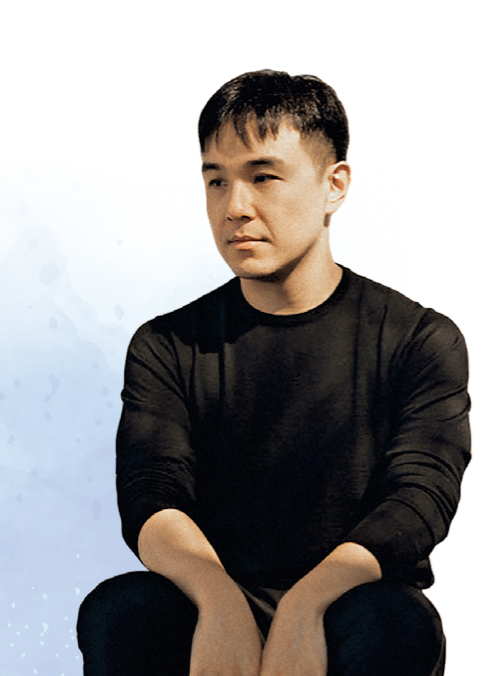 Bryan Koh
Entrepreneur, Researcher, and Author
Bryan Koh's love for Southeast Asian cuisine has led him on an intense food trail to record the lesser-known cuisines of the region that may soon be forgotten.
The recipes and stories behind the cuisines of the Philippines, Myanmar, Northern Malaysia, and the Borneo islands. are now safely preserved in his four books. He shares with The ASEAN his purpose in  undertaking this valuable initiative and gives us a taste of his fascinating culinary discoveries.
"My books have happened quite spontaneously. I have always been interested in cooking since a young age. While in the Philippines on assignment, I enjoyed excellent food,which went beyond the adobo and sinigang I had as a child. I realised how much I didn't know about food and made the decision to explore and write about Filipino food. This culminated in my first book, Milkier Pigs and
Violet Gold: Philippine Food Stories.
"As I began to explore Filipino cooking, I began to realise how connected we were in the Southeast Asian region. To really see that there were shared foods coming from a shared history excited me. I was informed that if I was interested in Southeast Asian food, especially traditions uncorrupted by foreign influence, I should consider going to Myanmar. This was in 2012. I went and fell in love with the place, eventually travelling to nearly every region. This resulted in my second book, 0451 Mornings are for Mont Hin Gar: Burmese Food Stories.
"For my latest book, Tamu, A Guest at the Bornean Table, I was first introduced to Sarawakian food. Kalimantan and Brunei entered the picture because there are so many shared traditions. They share the same ecosystem, so it made sense to feature the whole island.
"I have enjoyed the wealth of 'market wisdom' which I encounter at local markets visited. For example, in the Philippines, with tulingan (mackerel tuna), they always pull out a bit of flesh near the tail. This is because that partcontains histamine and people tend to get an allergic reaction to it.
"My guide in Brunei clearly knew her way around the kitchen and the forest. She practically knew every plant and could tell you stories related to them. There is this yellow fruit called sulang, that the Kedayan community uses for their kelupis (rice cake). She informed me that you never pair it with chicken as it could upset your stomach.
"Throughout my fieldwork, I found that there are so much of plants that we don't utilise, different kinds of palms, ferns, and fruit. There are also a lot of fruits from the sea and fruits from the river. At the same time, I found that deforestation has affected these food sources.
"In the countries that I visited in Southeast Asia, you do find dishes that are fading away. Sometimes there is a particular fruit or plant is hard to find. There are dishes the younger generation do not have the palate for. There are dishes that are now only found in homes, never for sale outside, and in this case it is up to the households to keep the traditions alive.
"Rural to urban migration has also resulted in a loss of skills and knowledge, especially those held by women.
"If you do a search on food of Sabah, you are going to get ayam masak pansuh, hinavan, umai, Sarawak laksa, belacan beehoon. In order to learn about the food of, say, the Bidayuh community, you have to go into homes and meet the families who will teach you.
"I love border towns as that is where the food and the people are most colourful. You get to see multiple cultures collide and get very interesting food. There is an exchange of ingredients and knowledge which I find very valuable.
"ASEAN can create awareness of its rich heritage of cuisines by beginning from the bottom up. It really begins with education. Share with the youth what it takes to grow rice, what does it mean, how back- breaking it is. If you want people to understand, they really need to begin at the source. What fish exists in your rivers, and what fish comes from the sea not so far away. What vegetables does your forests have so as to develop this curiosity for local produce.
"Food is closely related to identity. How you cook, where the produce comes from, the technique that goes into the preparation of the dish say a lot. It is possible to tell the lineage or ancestry of the person based on how the food looks like. For example, in Terengganu, one of the states featured in my third book, Bekwoh: Stories & Recipes from Peninsular Malaysia's East Coast, I got a recipe from someone who identifies as Terengganu Peranakan. However, the dish felt Indonesian for some reason. I later found out that his grandmother came from Sumatra.
"The food that we have is a product of our ancestors. Food evolves. I am often asked this – what do you feel about the people who are determined to preserve their traditions and dishes, and wanting the younger generation to learn them? I think it's a bit of a paradox. If you want the dishes to live on, you have got to let the younger generation cook and experiment with it. You may not agree with what they are doing, but at least the recipe remains and will live on. Welcome the younger generation into the kitchen. Let them try it, taste it, and allow them to alter it as they feel right. I think this is important."
---
Interviewed by Kiran Sagoo. The conversation has been translated, condensed, and edited for clarity. The views and opinions expressed in the text belong solely to the interviewee and do not reflect the official policy or position of ASEAN.