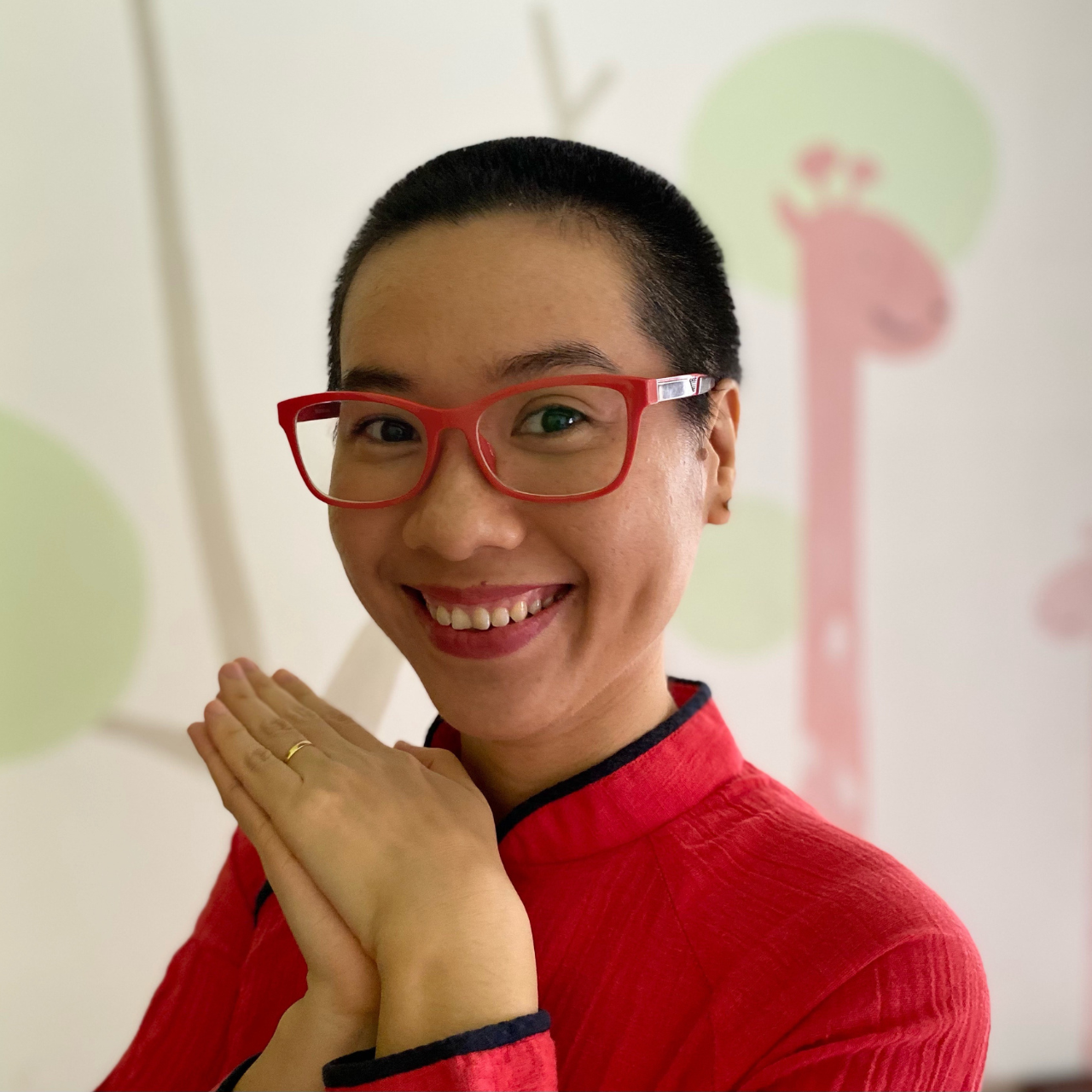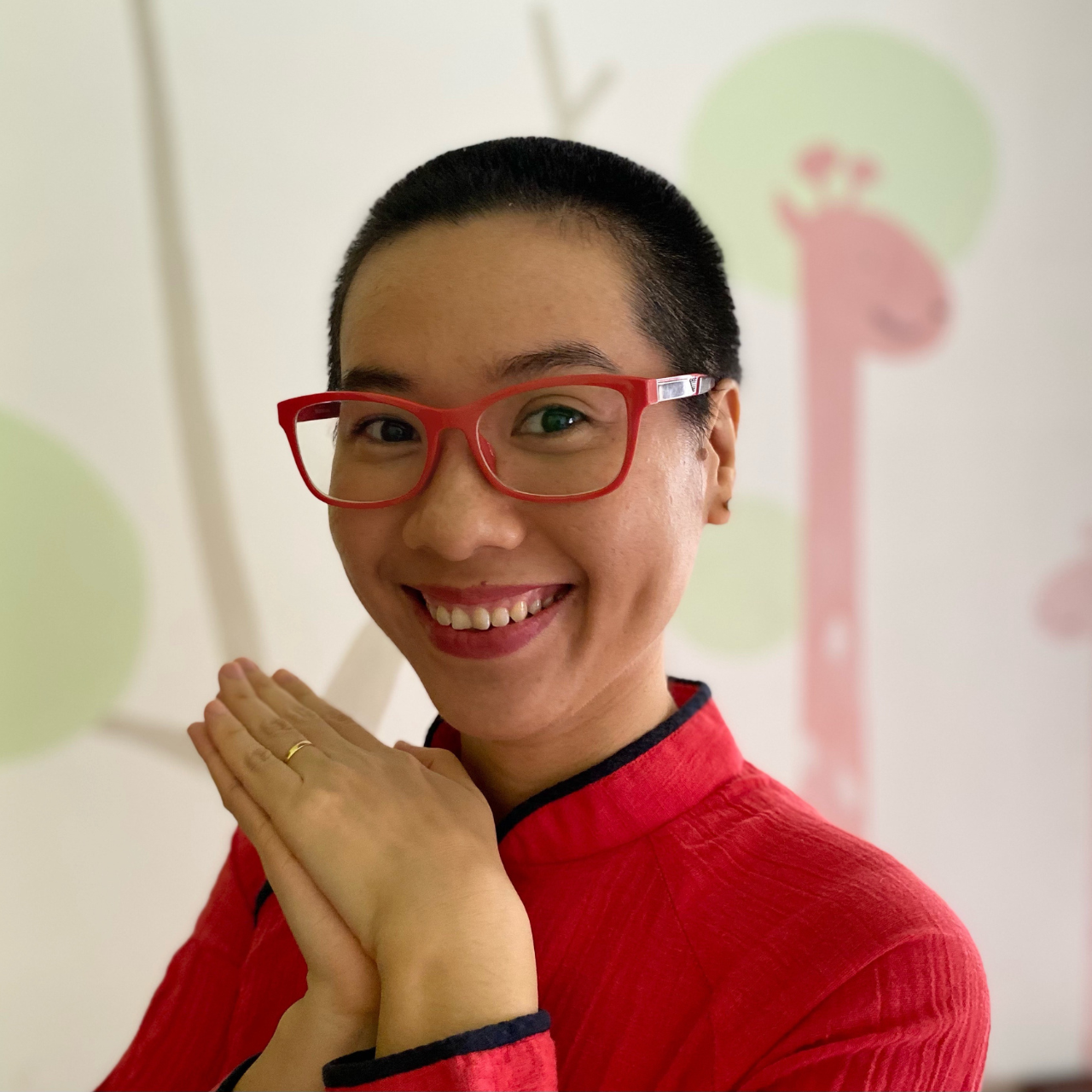 Tra My Nguyen
Director of a Non-profit for Children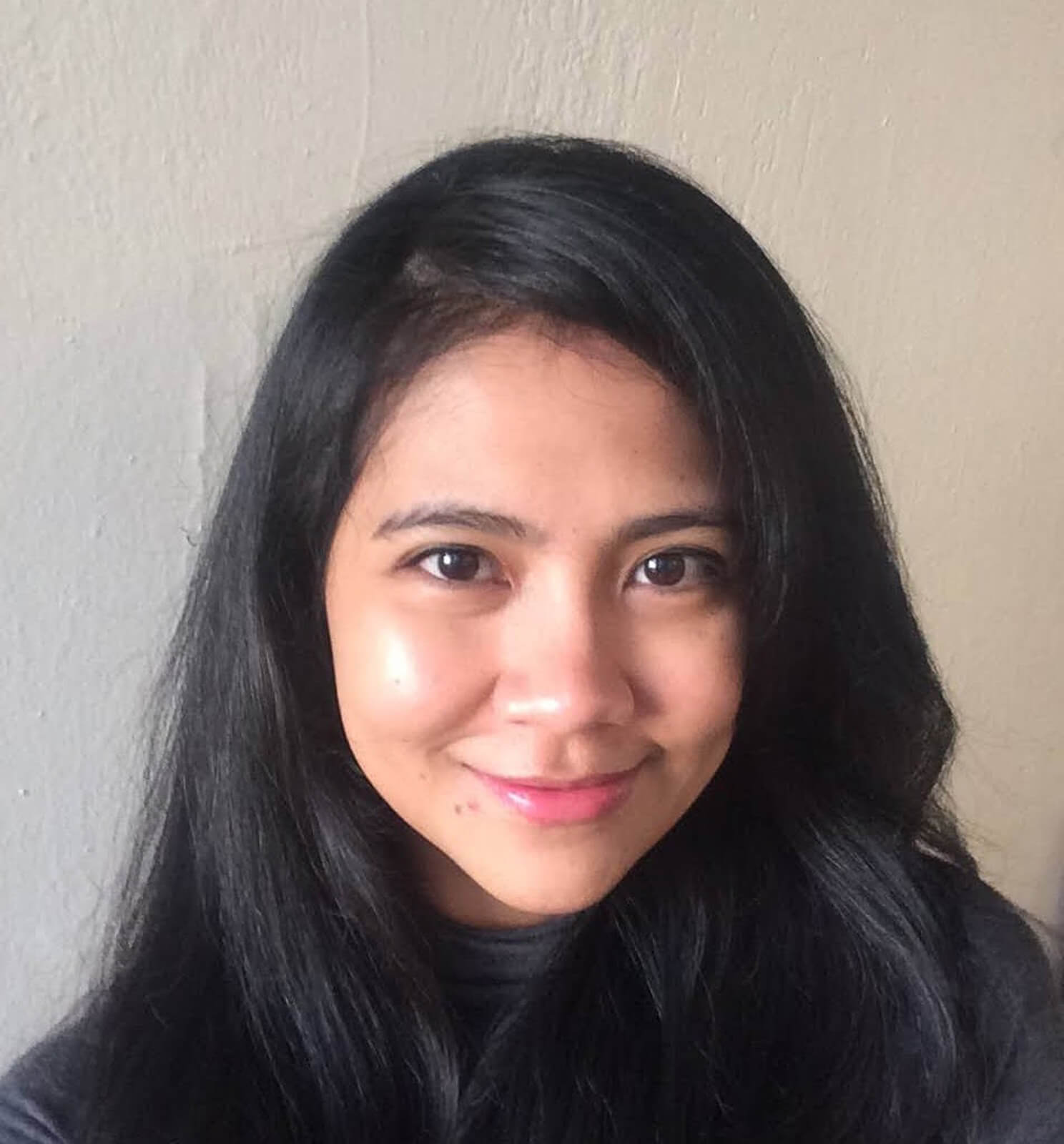 Ixora Tri Devi
Staff Writer, The ASEAN
Tra My Nguyen was a model student all her life, but felt unfulfilled even after landing what she thought was her dream job: an engineer in advanced materials. It did not take long for Tra My to realise she did not want to spend the rest of her life surrounded by cold machines in a laboratory. She decided to quit.
Although Tra My was a model student, she had always struggled to find joy and meaning in learning. Fortunately, she found a silver lining when she joined Kidspire, a not-for-profit organisation that helps orphaned children transition into adulthood.
With Kidspire, Tra My found her true calling: providing an equitable education to children, making learning fun, giving them choices, and igniting their hopes and dreams.
Thirty-six-year-old Tra My says, looking back at her childhood, it was plain to see why her sudden decision to shift careers was completely rational.
Growing up in Kontum, Viet Nam, little Tra My was raised by two extraordinary women, her mother and her grandmother. She grew up hearing stories about how her grandmother became an orphan at an early age due to the war. The school was a luxury they could not afford; her grandmother could only peek through the classroom windows while practising writing on sand or banana leaves. Meanwhile, her mother's school journey was cut short in 7th grade. Instead of doing homework, Tra My's mother needed to sell fruit on the street to help support her family with nine siblings.
These lessons from her family's history are deeply ingrained in Tra My. She has been in this field before becoming a mother herself. Tra My finds joy and learns from the children and wants to build inner strength together with them. So, she thrives in helping as many children as possible, giving them access to education and opportunities that her grandmother and mother never had.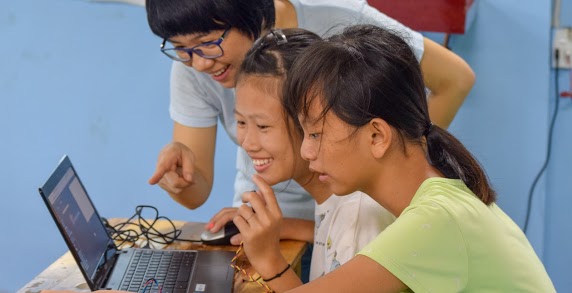 Tra My teaches programming skills to girls from orphanage
"I do not want to choose between 'going to work' or 'staying at home with my daughter'. Every woman should be free to choose her career and family life without feeling ashamed or judged. As a mother and a leader, I have learned to accept that it is impossible to be perfect in both roles simultaneously. Instead, I try my best in each role and focus on being present at the moment. I learned to communicate my needs and efforts with my daughter, husband, family, and colleagues. When I need support, I am not afraid to ask for help from my community. By pouring my heart into what I choose to do, I can minimise any feelings of regret.
"I want to inspire underserved children who face similar situations with my grandma, my mom, and myself, to learn and empower them to unleash their core values and become the best versions of themselves every day.
"Underserved children, particularly those who are orphaned, face several challenges, including dropping out of school; lacking in confidence, care, love, and a sense of belonging to any community. Moreover, they often tend to refuse opportunities that come their way. 
"I have worked with orphaned children since 2011, more than 11 years. The biggest takeaway from my experience: every child has value, and we need to build the right educational environment so they can flourish.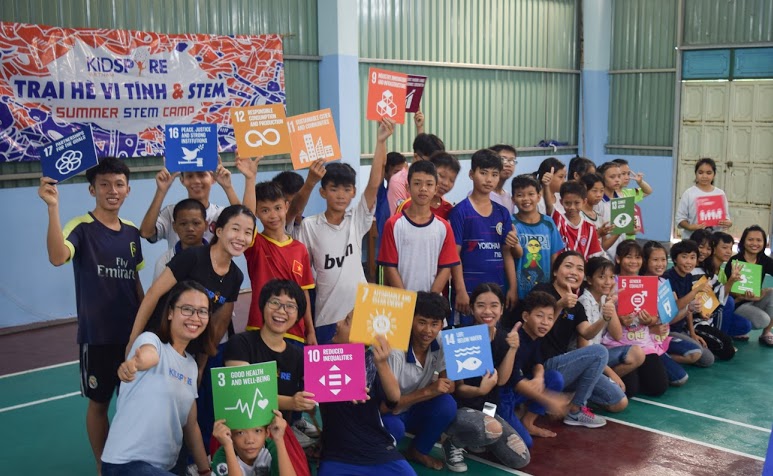 Kidspire Vietnam conducts Summer STEM Camp for children in the orphanage
"Creating a learning environment that fosters confidence and support is vital. By providing caring teachers, a safe space to fail, and opportunities to self-understand, they can better identify their passions and develop the necessary skills to pursue their aspirations. We use STEAM (Science, Technology, Engineering, Arts, and Mathematics) education as a powerful tool to achieve this.
"Kidspire started with computer and internet classes. After that, we had other programmes designed and developed based on the needs of students with some success that we are proud of, including Maker Academy, Girl Empowerment Program, and Leadership Program.
"In Maker Academy, children can develop their growth mindset, creativity, and skills related to STEAM and robotics. In addition, the Girl Empowerment Program empowers girls in technology, entrepreneurship and leadership with empathy. Meanwhile, in our Leadership Program, we provide underserved youth from 19 to 23 years old with training in essential skills to perform well in academic and professional working environments, such as understanding themselves, building habits, soft skills, basic English, and job-preparation skills, connect them with internship and job opportunities.
"We feel well-prepared to expand our programme to reach more than 170,000 orphans in Viet Nam if we could identify partners who would be interested in helping us scale to reach all 64 provinces of Viet Nam. We want to use the network from ASEAN to get funding and resources to expand our current effective programs and to develop a free AI platform tailored to underserved children's needs. This platform would provide a personalised learning experience that considers the unique circumstances and challenges these children face.
"With the support of ASEAN, we can create a more equitable and inclusive education system that empowers every child to reach their full potential. Together, we can make a difference in the lives of these children and build a brighter future for Southeast Asia.
"I, personally, and Kidspire do not support orphanage models, but we commit to supporting the children in need as much as we can. We want to offer them the best education programmes so they can get more inspiration to continue their education, identify their passions and be wellequipped to pursue their aspirational careers and have a happier life.
"The biggest challenge is seeing these children with so much potential to have a better future, yet they often have to quit school to do low-paying jobs or refuse the opportunity coming their way. What keeps me going is my inner motivation and witnessing the joy and pride in their bright eyes and smiles when they achieve something in the classroom. It is also heartwarming to see them grow up, leave the orphanages, and make strong efforts towards their definition of success and happy life."
The views and opinions expressed in the text belong solely to the interviewee and do not reflect the official policy or position of ASEAN.