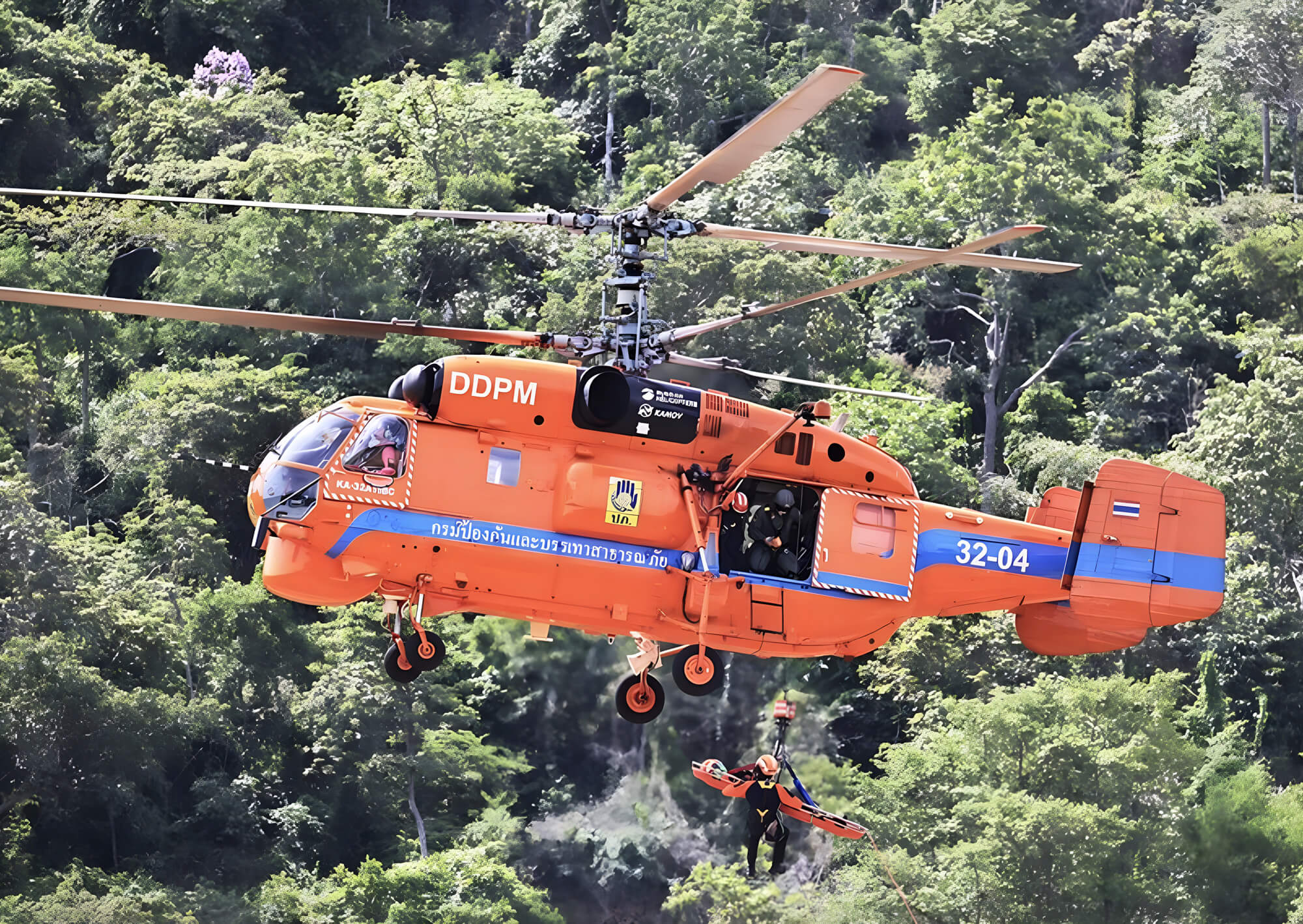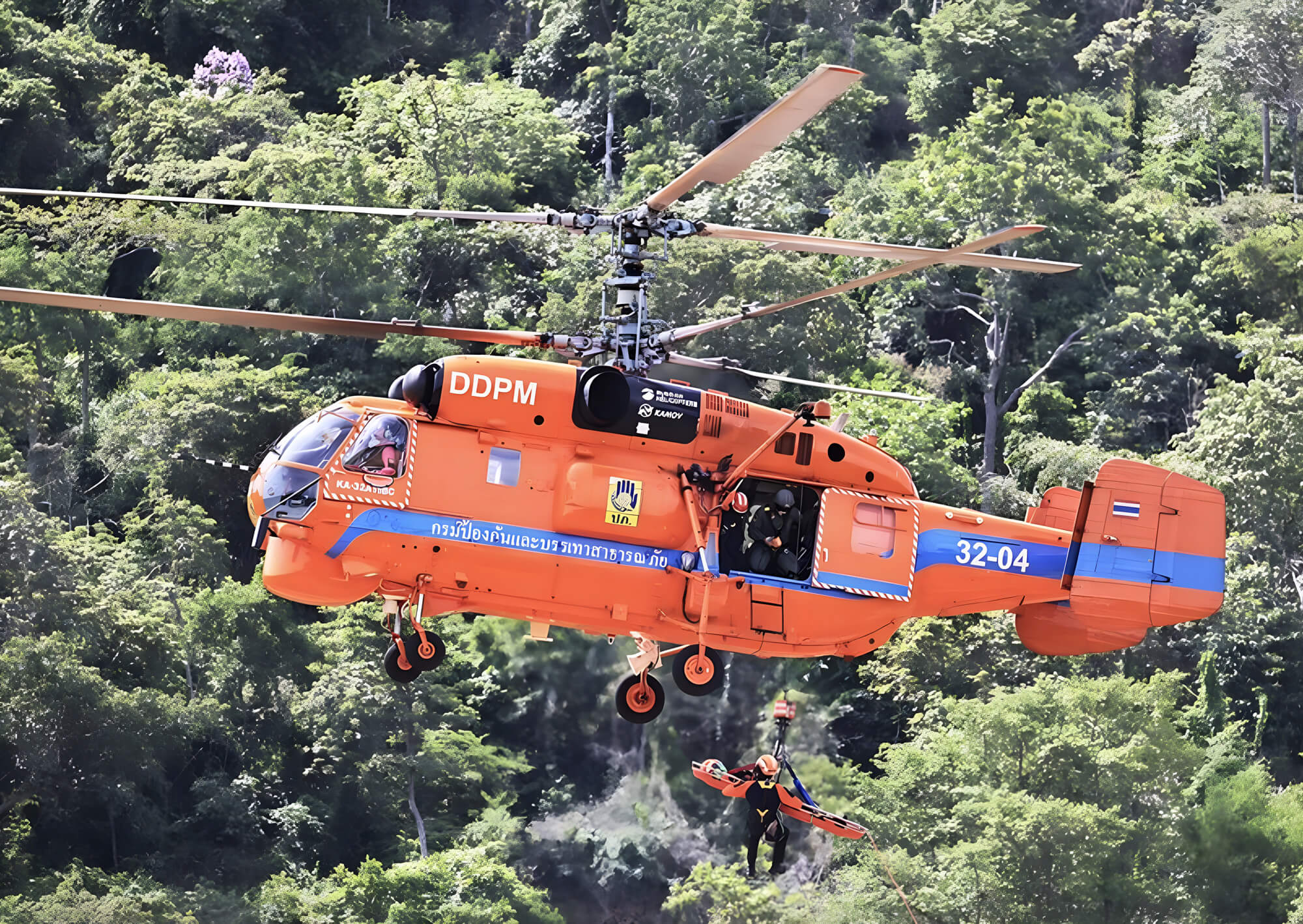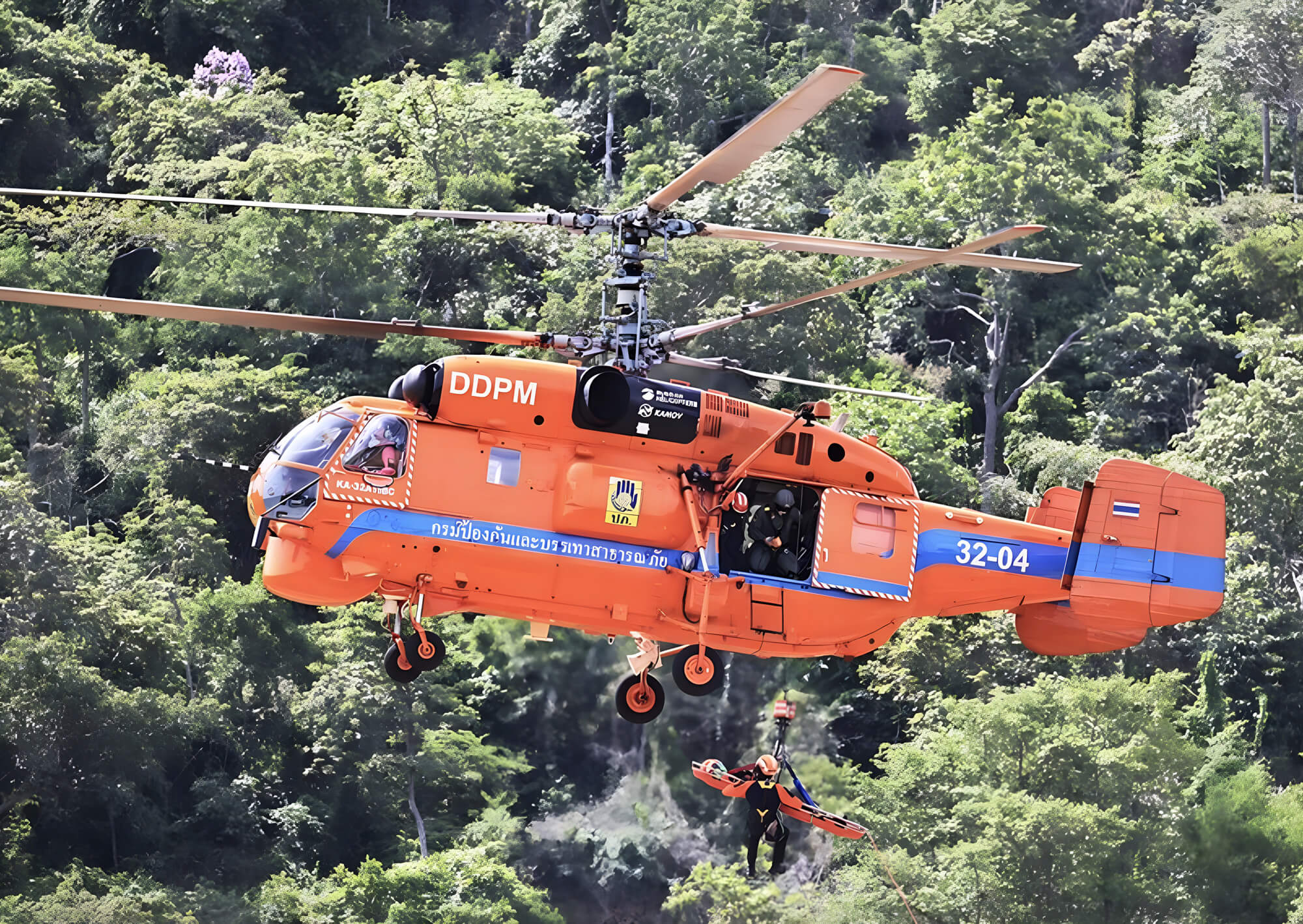 Thailand

Department of Disaster Prevention and Mitigation, Ministry of Interior
Thailand's diverse geography contributes to its multifaceted disaster risk profile. The country experiences annual monsoon rains, resulting in flooding, especially in the central plains and northern regions. Thailand is also prone to tropical storms and cyclones during the monsoon season, which can bring destructive winds and heavy rainfall.
Department of Disaster Prevention and Mitigation, Ministry of Interior
The southern and coastal areas face an elevated risk of tsunamis, while the northern regions contend with landslides during the rainy season. Additionally, Thailand lies within a seismically active zone, making it susceptible to earthquakes.
Thailand's worst calamities included the 2004 Tsunami, which claimed 5,395 lives, affected close to 60,000 people, and led to losses valued at 399.78 million US dollars; 2011 monsoon season floods, which caused 813 deaths, affected 9.5 million people, and brought economic damage of about 40 billion US dollars; and more recently, Typhoon Noru in 2022, which led to three casualties and the displacement of 4,000 people.
The country has adopted a comprehensive disaster risk management approach encompassing preparedness, response, recovery, and risk reduction. Its main disaster management framework is contained in the Disaster Prevention and Mitigation Act 2007.
The law establishes a National Disaster Prevention and Mitigation Committee, an inter-ministerial body headed by the Prime Minister or designated Deputy Prime Minister, which sets the policy direction for disaster risk reduction and management.
It also designates the Department of Disaster Prevention and Mitigation, under the Ministry of Interior, as the Committee's secretariat and the government department responsible for disaster preparedness, response, and recovery efforts. It is tasked to work in collaboration with provincial and local authorities.
At the provincial level, Disaster Management Committees coordinate disaster risk reduction activities and response plans tailored to local conditions. The law authorises local governments to take responsibility for disaster management initiatives in their respective areas, in line with their provincial plan.
Thailand's disaster management strategy is based on the National Disaster Risk Management Plan, which was updated in 2019 to align with the Sendai Framework for Disaster Risk Reduction 2015-2030. The plan emphasises a four-pronged strategy. The first is to enhance disaster risk reduction and resilience of all sectors and communities through risk assessment, risk reduction measures, early warning systems, public awareness, education, and capacity building.
The second is to strengthen and enhance the efficiency of sustainable disaster recovery or build back better and safer by developing recovery plans, allocating resources, restoring livelihoods, and addressing the needs of vulnerable groups. The third is to apply an integrated emergency management system by strengthening the roles and coordination of disaster management agencies at all levels and improving emergency response and relief operations.
Finally, the plan promotes international cooperation on disaster risk reduction by participating in regional and global platforms, sharing knowledge and best practices, supporting disaster-affected countries, and enhancing mutual assistance and partnership.
While Thailand has made significant progress in implementing this comprehensive disaster management strategy, challenges and gaps still need to be addressed. These include enhancing policy coherence among different sectors and levels of government, increasing funding for disaster risk reduction, collection and use of data for evidence-based decision-making, and promoting community participation in disaster risk reduction and management initiatives.
---
Compiled by Joanne B. Agbisit, Associate Editor, The ASEAN