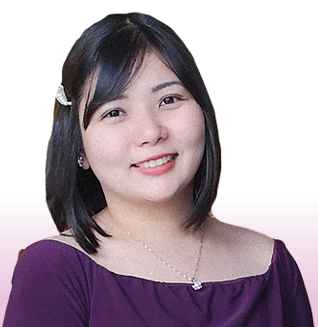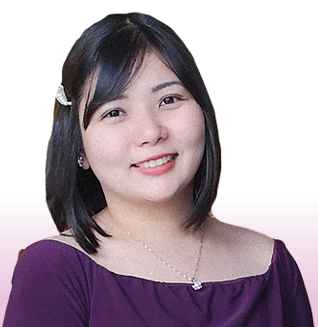 Marie Ashley E. Mendoza
Food business proprietor
Labour and Future of Work
A licensed architect by profession, 31-year-old Marie Ashley E. Mendoza had a full-time job and was pursuing her Masters' degree in in Tropical Landscape Architecture when the COVID-19 pandemic struck in 2020. Ashley and her life partner/co-worker, William Giron, decided to set up a food business called PorkMaru Crispy Pata, after both of them lost their jobs due to the prolonged lockdown. Their business soon took off and was later featured in local media outlets.
"We started this online business from scratch—from choosing its name to developing recipes and sourcing out materials, equipment and suppliers. And all were just based on personal work and research. It's funny how an architect and an engineer (my partner) became instant cook and kitchen staff of our own business. We started last 2020 with just ourselves. Now we have two full-time and one part-time staff who work with us in our home set-up.
"We used our own capital to start PorkMaru Crispy Pata. We started small, and we are still a young and growing business. For the moment, we still operate as an online business, and plans of legalising documents and getting permits to maximise our potential, are still underway.
"There are a lot of challenges in running a small business. Being an entrepreneur for the first time is the biggest challenge we continually face. We had to learn everything from scratch. Both of us had no background in business, marketing, or accounting, that's why it was a challenge to start and deal with business matters. What we do is we continually research and attend seminars that will help us learn more about the business.
"The minimal earnings we get from selling our products pose another challenge. There are days when we sell a lot while there are days when we get zero sales. So, the challenge we face here is how to maintain our confidence and faith in the business despite the daily ups and downs. During these times, words of encouragement from families and friends, and positive feedback from customers help us to be more confident, improve more, and aim the best for our business.
"The pandemic paved the way for us to own our business. Income-wise, it is still average. We are continually investing in improvements and upgrades hoping that someday we'll reap the fruits of our labour. Aside from PorkMaru Crispy Pata, we are doing side jobs such as construction projects to support our personal finances and business as well. 
"Living and doing business during this pandemic made us realise that nothing is permanent and predictable nowadays—one day, the economy is bouncing back, the next day it closes again. So as a young and growing business, we need to adapt to the trends and react readily to unstable situations. I also learned that joining support groups in line with your business helps a lot. We were able to join one online food association where vendors like us gather to support and promote each other. It's a big help for brand awareness and learning as well.
"As for the moment, we don't have health insurance and social security yet. One big reason for this is that our current earnings are not yet stable and sufficient. We are also still processing our documents. Once we register and get our permits, we are hoping that it would open more opportunities for us and eventually generate more sales for the business. With this, we hope that we'll be able to provide the benefits that we and our staff deserve.
"We'd like to grow and develop more our brand and business. It is everyone's dream for their business to be famous and become the best in what they offer. We'd love to process our documents to be able to expand from one branch to another. We hope that people will notice and love the food we offer. We also hope to make people happy through our food. It is such a fulfilling moment for us whenever we receive compliments and positive feedback from our customers. Through these, we are inspired to push more and become better. We'd also love to help and inspire other small and young businesses like ours to keep on passionately working for their business.
"As for the government, we would appreciate if it could provide more training for small businesses like ours. We would also love to have some support system, for example, activities that can educate us on filing of permits, taxes, and other business processes. We would also appreciate if it could grant us tax exemptions, and provide starters with free capital to start their own business."
Interviewed by Joanne B. Agbisit. The conversation has been condensed and edited for clarity. The views and opinions expressed in the text belong solely to the interviewee and do not reflect the official policy or position of ASEAN.