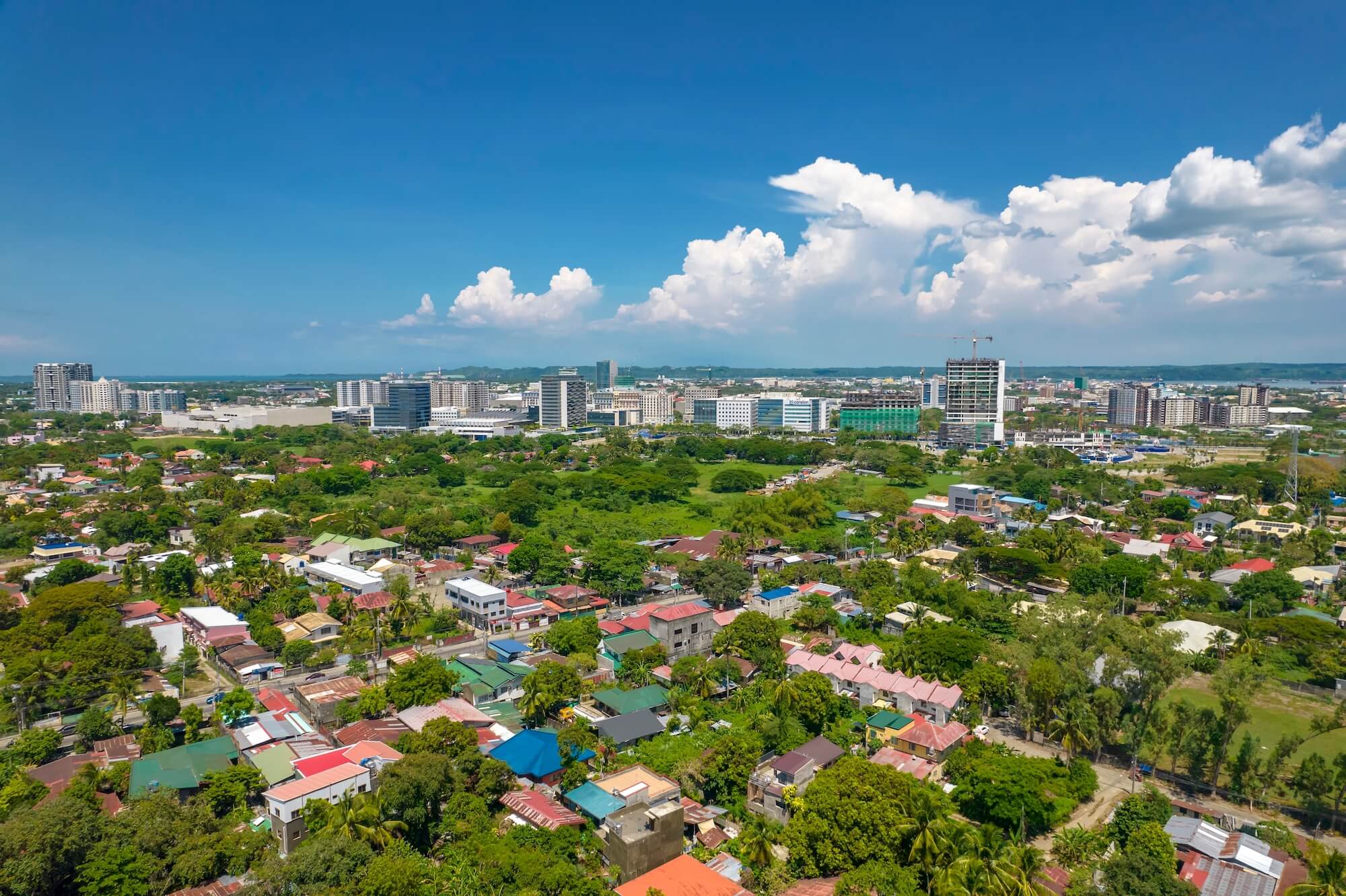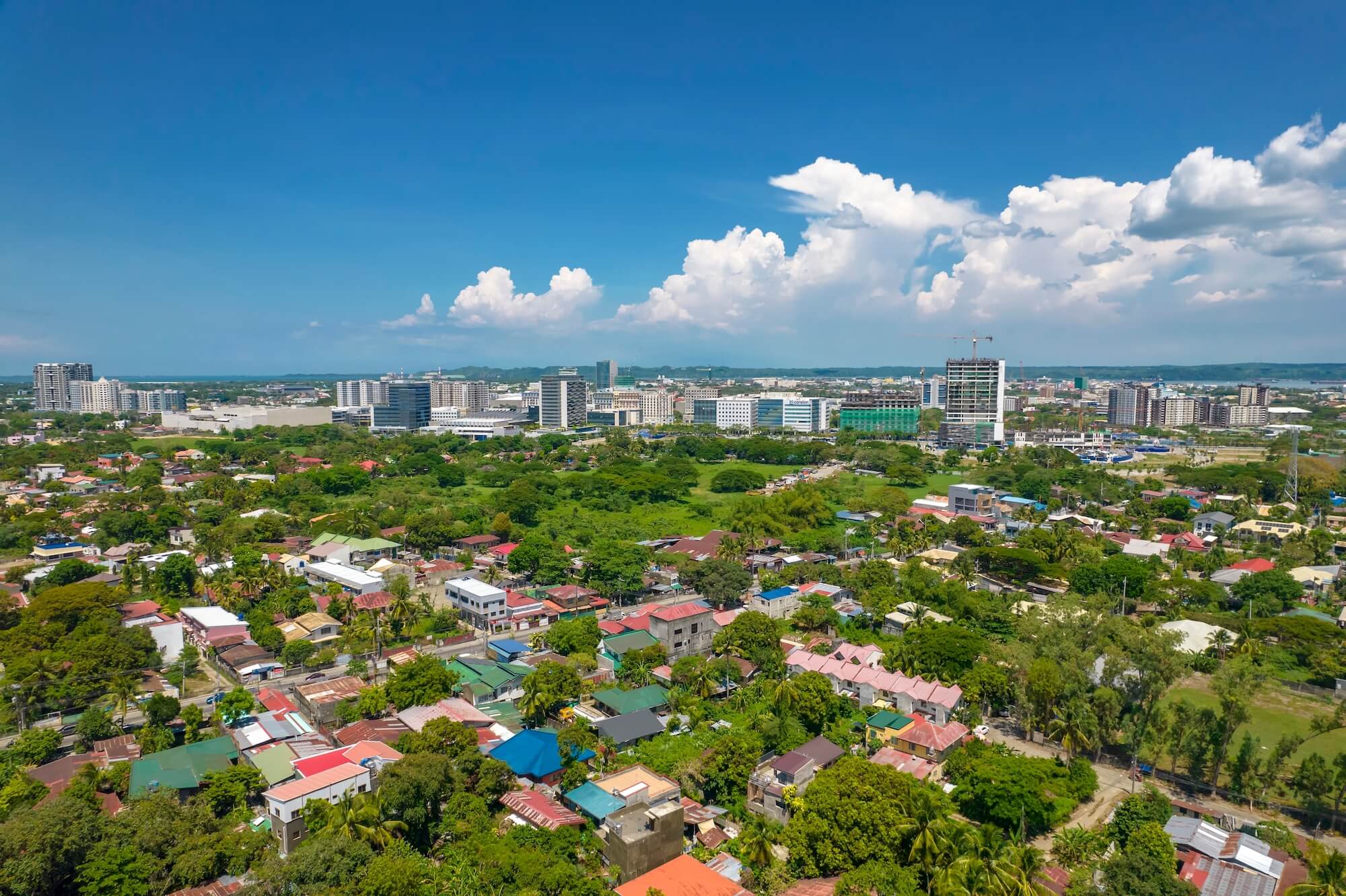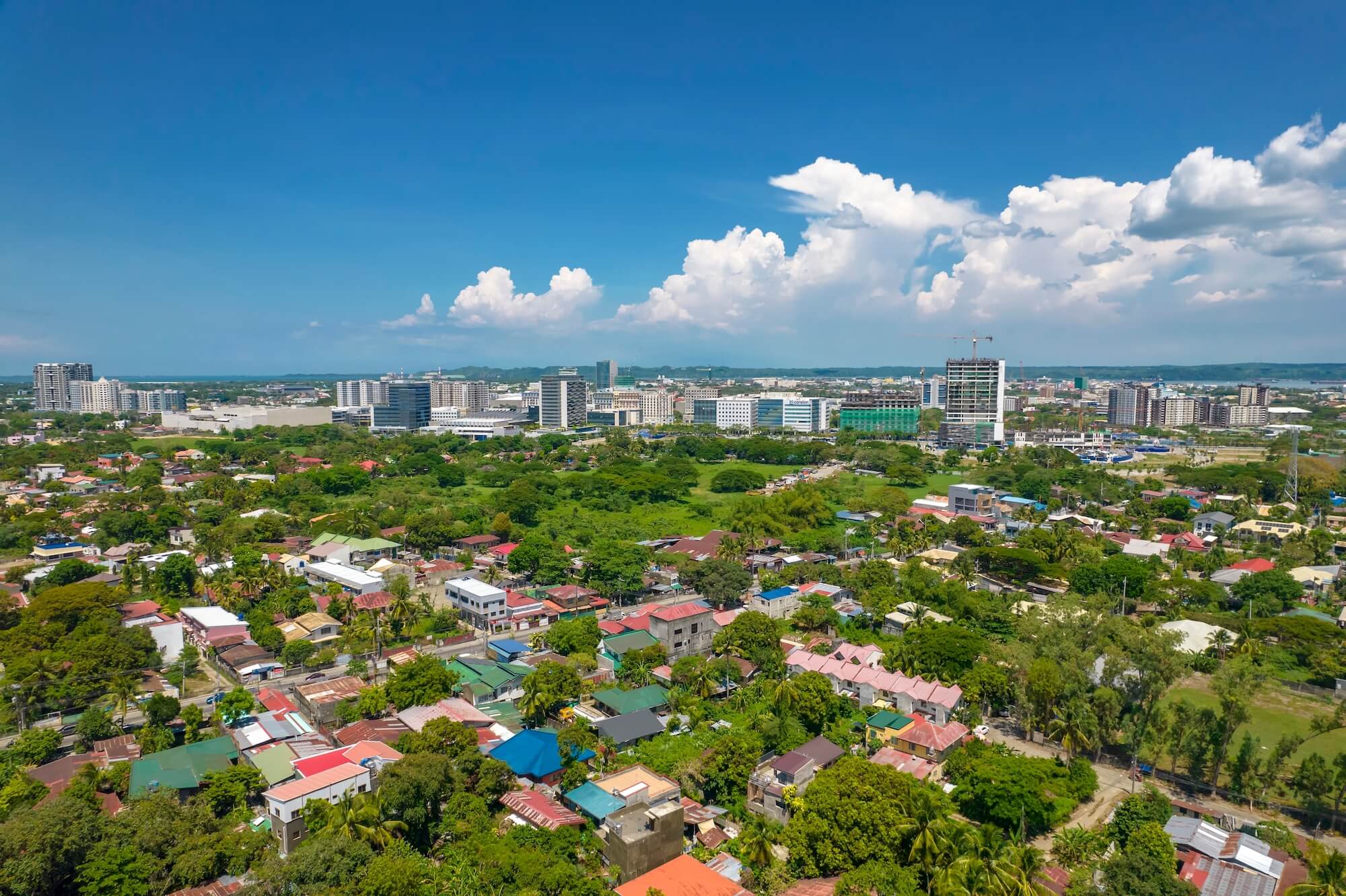 Keeping Cities Above Water: Resilience-building through Anticipatory Action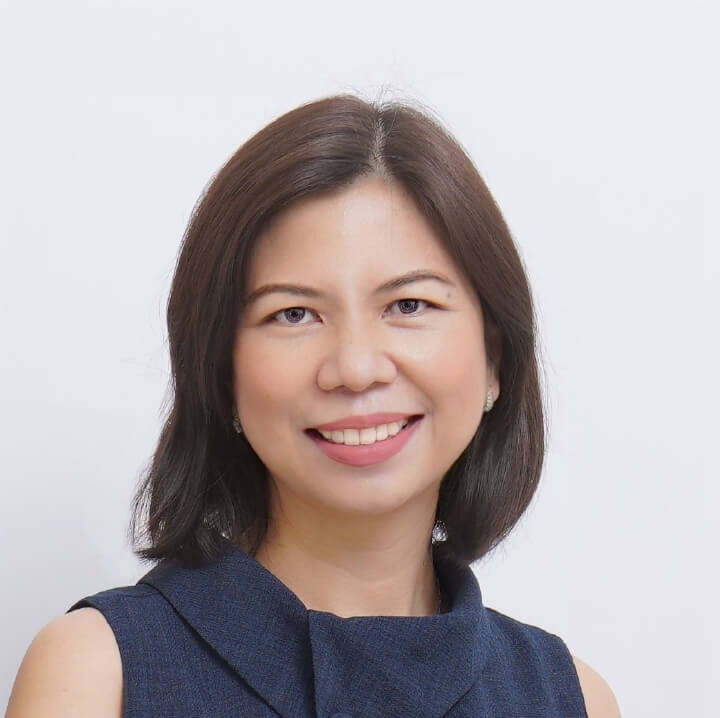 Joanne B. Agbisit
Associate Editor, The ASEAN, ASEAN Socio-Cultural Community Department
Environment, Rural Development
Nestled along the Philippines' typhoon-prone corridor, Naga City faces heightened vulnerability to torrential rains, landslides, and heavy flooding. Just this past April, the city felt the impact of Tropical Depression Amang. Though a relatively weak system, it inundated several of the city's villages. 
It is precisely bustling urban centres like Naga City that the Coastal Cities at Risk in the Philippines: Investing in Climate and Disaster Resilience (CCARPH) project seeks to help as they navigate the persistent and intensifying effects of climate impact drivers, such as typhoons, floods, drought, and sea level rise.
Dr. Emma Porio, who heads the CCARPH initiative, says that building resilience in (and with) these communities must be the ultimate goal for national and local governments, civil society, and the private sector. She explains, "Resilience, to us, is the capacity to absorb, resist the effects of the climate shocks, and to transform our ways of doing things so that we can proactively tackle the impacts of flooding, typhoons, and all other natural hazards." 
A key component in building resilience is convincing communities and their local governance systems to embrace anticipatory thinking, planning, and action. Dr. Porio notes, "The Disaster Risk Reduction and Management law has been around for a long time, but why is it that authorities are still reactive? Our aim is to shift our paradigm of thinking and doing, from being reactive to proactive in our planning, implementation, monitoring, and evaluation of our interventions." 
Pursuing transdisciplinary action research
An anticipatory approach necessitates reliable, precise, and easily accessible science and technologies for people to respond proactively on the ground. Dr. Porio underscores the role of CCARPH, which operates under the Ateneo de Manila University, Manila Observatory, and its implementing partner, the National Resilience Council, in bridging the chasm between science and policy and practice. "Actionable science means knowing how to translate those numbers, how to contextualise them, and how these shall be operationalised in their application with the communities of practice."
Ensuring that the data are interpreted or utilised correctly is essential, says Dr. Porio. Typhoon signal warnings are a case in point. Joy Rocamora, CCARPH researcher, recalls that people were puzzled when Tropical Storm Ketsana in 2009 did so much damage when it was only a tropical storm. "Many did not understand that signal numbers are based on wind speed, not on precipitation. We can have a storm signal number 2 that dumps a lot of rain and a signal number 5 that has very little rain."
Dr. Porio notes that CCARPH initially prioritised transdisciplinary action research because scientific data on climate and disaster risk, especially at the local level, were not readily available. She particularly highlights the importance of generating a risk profile for communities. "If you have a risk profile, it will tell you about the community's hazard and risk distribution; it also identifies who will be affected and weakened, and guides how you can build their capacity," she says. 
Using the city's risk profile, a local government can update its local climate adaptation plan, Dr. Porio explains. In turn, the plan can inform the local government's land use plans, executive and legislative agenda, annual investment plan, and local programmes and activities. 
Partnership with urban centres
CCARPH has so far formed partnerships with the local governments of Naga City, Iloilo City, and Metro Manila. 
In the case of Iloilo City, CCARPH, with the University of the Philippines–Visayas scientists, produced maps for sea level rise and flooding, among others, and aided the completion of the city's climate and disaster risk assessment. Dr. Porio says that the city's climate and disaster risk assessment was then presented to and adopted by the local government. It became the basis for identifying priority programmes under the city's local development plan, and activities funded through the local disaster risk reduction and management fund.
In Metro Manila, CCARPH led participatory community risk assessments in Navotas and Muntinlupa, as well as in Loyola, Quezon City. Dr. Porio underscores the value of engaging community stakeholders, as they know where the highly exposed and vulnerable areas are and they can demand accountability when local governments do not invest in ecosystem protection, environmental security, and basic infrastructure and services.
CCARPH hopes to expand its collaboration with more local governments in the future. To this end, it has developed a Resilience Toolkit (https://resiliencetoolkit.ph/), an online repository of studies, data, models, discussions, and other resources on climate, social vulnerability, geospatial information, city resilience, and capacity building. It is designed specifically for local governments, disaster risk reduction and management offices, and other community stakeholders. 
Anticipatory technologies
CCARPH also works with the Ateneo Innovation Center to develop and deploy technologies that enhance the disaster resilience of cities. 
In the recent CCARPH forum on anticipatory technologies, Dr. Greg Tangonan, Emeritus Research Director of the Ateneo Innovation Center, stressed the need to complement anticipatory action with anticipatory technologies. "Let's say you have a community of 50 to 100 families; you can keep them going during normal times and after a disaster, using these kinds of anticipatory technologies," he says.
Dr. Tangonan says that the Ateneo Innovation Center focuses on developing technologies in four areas deemed critical during disaster operations: food, energy, water, and information technology.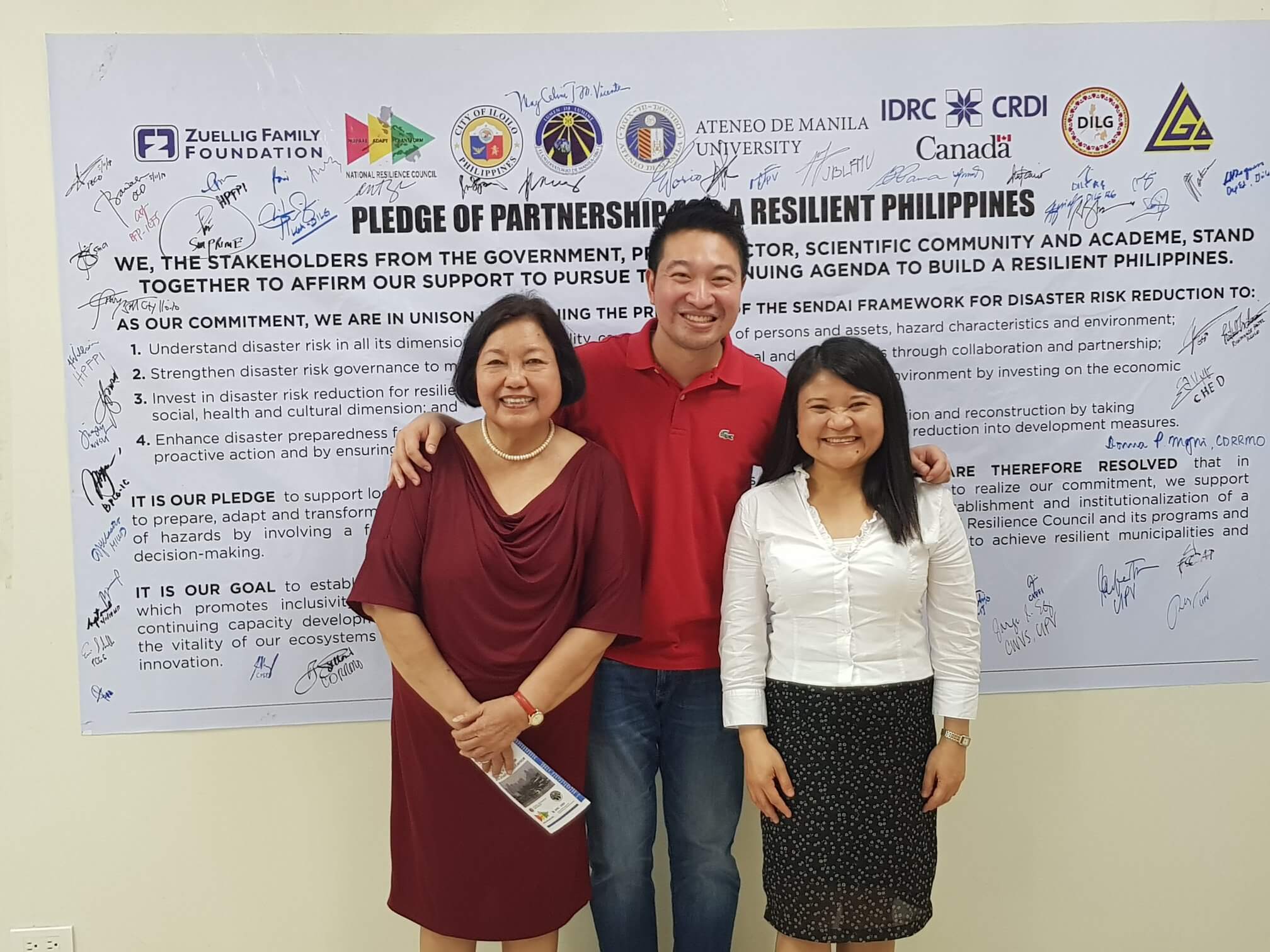 Dr. Emma Porio of CCARPH with Dr. Justin See of Sydney University and Dr. Noralyn Uy of the Department of Environment and Natural Resources at the launch of the Resilient Iloilo City Iniatiative, Photo Credit: ©CCARPH
Examples of these technologies include solar panels, solar-powered water systems, and Near Cloud. 
The solar-powered water system collects rainwater, which goes through a triple filtration system, making it potable. "The system pumps out around four gallons a minute, so it gives you a lot of water in a short period," says Rocamora. "So far, that is one of our most deployed technologies. There are 181 installations as of our last count."
The Near Cloud technology, on the other hand, serves as a mobile cloud storage system that can contain digital education resources to ensure uninterrupted learning for children during disasters. Dr. Tangonan says it can even potentially be used to create an information system about residents so that their identities and location can be verified during disasters. He explains, "In some countries, people had to recover their identity; they had to prove that they were from a particular place. With Near Cloud, we can identify who they are, where they're from, facilitate relief efforts, and help reunite families."
Dr. Tangonan calls the nexus of all four systems—food, energy, water, and information technology—a "smart design." He advocates turning local community centres, even schools, into resilience hubs equipped with smart design even before calamity strikes. 
"These technologies enable smooth operations everyday, but become crucial in disasters because they can morph community centres into shelters that can accommodate many families," Dr. Tangonan notes. He mentions the possibility of this design being adopted if the Philippine Congress passes the pending bill to establish evacuation centres in every city and municipality of the country.
Hope in the midst of adversity
Although climate doomsday scenarios may cast a dark shadow, CCARPH has reasons for optimism. Dr. Porio says resilience-building is gaining traction among city governments and the private sector, and more collaborations are in the offing. More people are also increasingly involved in nature-based solutions, such as mangrove rehabilitation, reflecting a growing awareness of sustainable practices to mitigate disaster impacts. At the same time, investment in cutting-edge technological innovations augments the toolbox for resilience-building.
Dr. Porio notes, "We just do what we can do. We cannot solve century-old problems or problems of the world, but we can make a meaningful difference by focusing on what we can do with our talents and knowledge products." This pragmatic approach embodies the spirit of the CCARPH initiative, demonstrating that while current challenges may be daunting, anticipatory thinking and collective action can pave the way towards a more resilient and hopeful future. 
---
Read more about the Coastal Cities at Risk in the Philippines (CCARPH) project at https://ccar2.wordpress.com/ and https://resiliencetoolkit.ph/