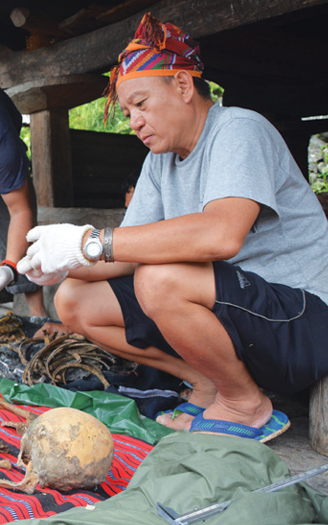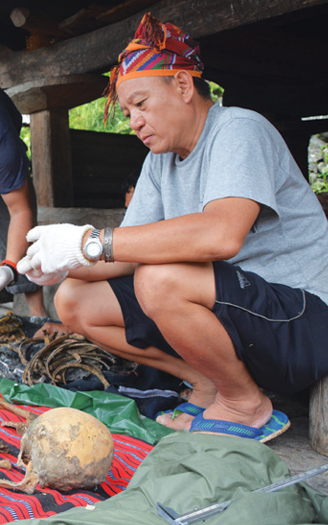 Francisco A. Datar, PhD
Physical Anthropologist
Francisco A. Datar was determined to become a medical doctor at an early age, but tight finances, a mentor's guidance, and serendipity set him on a different path—physical anthropology.
Armed with a PhD degree from the State University of New York at Buffalo, Datar became the first Filipino to receive an advanced training in this specialised branch of anthropology. He went on to teach at the University of the Philippines, serving as chair and field school director of the anthropology department at one point.
In between doing field research and teaching students the finer points of human evolution, food and nutrition, human osteology, and forensic anthropology, he lent his expertise to aid various forensic investigations. Among his most notable assignments was helping the Philippine Commission on Human Rights and a human rights NGO identify the skeletal remains of human rights victims. Datar officially retired from the University of the Philippines in 2019 after 42 years of service.
In his own words:
"Retirement is simply transcending the daily routine of your bread-and-butter job. I don't have to wake up early for an early morning class and I don't have to review my lectures the night before. It does not mean you suddenly have nothing to do. Now I am faced with all the things I have been wanting to do. Books I have been wanting to read. Mountains I have been wanting to hike. More islands to visit. More cultures to experience and more food to savor. More time to write.
I have an enormous amount of data from my three major field sites waiting to be written. I have also been given an opportunity to teach in a different culture where students' behavior is different from what I have been used to. It has also allowed me to visit some of the country's indigenous peoples and compare them with ours.
"Eating is still my passion and cooking is my relaxation. Margaret Mead advised that if the locals eat it, 'eat it.' That's exactly what I do and what I taught my students.
"I have picked up my classical guitar again and started relearning my old easy pieces. Retirement made me reconnect with friends from graduate school through Facebook.
"Ageing is a state of mind. I can still out-hike students twice or thrice younger than me. No maintenance medicine for me. I don't get bored and I don't have idle moments. I always find something to keep me busy and I'm always excited to learn new things. My interaction with students has kept me young. I am updated with the latest fad and the youth's lingo.
"Longevity is the byproduct of proper nutrition, better health care, and genetics. More people now are in their 80s and 90s. But are we really ready for an ageing generation?
"Southeast Asian families are still better off in terms of dealing with ageing parents. We take care of our elders in our homes. Moving them to nursing homes is unthinkable. But times are changing. When children have to go out and make a living, it puts a strain on everybody, especially when there is not enough money for a caregiver. This is how ASEAN could help. It should encourage and fund more studies on ageing from biological and cultural perspectives to inform policy.
Interviewed by Joanne B. Agbisit. The conversation has been condensed and edited for clarity. The views and opinions expressed in the text belong solely to the interviewee and do not reflect the official policy or position of ASEAN.