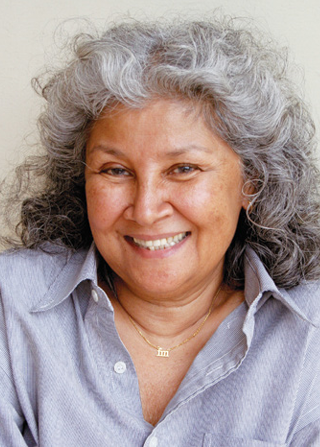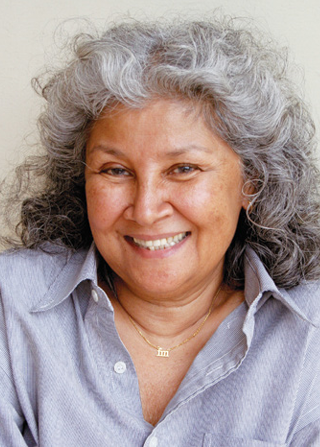 Dato' Dr. Faridah Merican
Director/Producer/Actress
Culture, Social Protection
Dato' Dr. Faridah Merican is fondly known as the first lady of Malaysian theatre. She has been involved in the Malaysian theatre scene since the 1960s, acting in plays that defined the Malaysian theatre scene.
In 1989, she co-founded the Actors Studio in Malaysia with her husband, Joe Hasham. Unhindered by a devastating flood which destroyed the entire complex of The Actors Studio, Merican's "nothing is impossible" attitude led to the creation of The Kuala Lumpur Performing Arts Centre. Merican is currently the Executive Producer and Co-Founder of The Kuala Lumpur Performing Arts Centre and the Performing Arts Centre of Penang.
Merican has worked towards developing and raising the standard of performing arts in Malaysia. Her efforts are greatly appreciated. Among her many recognition awards is the Outstanding Achievement award under the Arts, Culture and Entertainment category from the Inaugural Malaysian Women of Excellence Awards and the BOH Cameronian Lifetime Achievement Award.
Through her octogenarian year, she continues with her inspiring work of nurturing the arts in Malaysia.
In her own words:
"The arts have a way of engulfing you into its world, if you allow yourself that pleasure. I have been in this industry since the late fifties and even though the challenges get more and more, I find excitement in them.
"In the early days, I was an untrained actress and did what I did because of my love for the arts. I was fortunate to be surrounded by friends and teachers who inspired me with their knowledge as they had 'been there and done that' a decade before me. I was and still am not afraid of hard work, not afraid of being confronted with the newness of the arts.
"I am inquisitive and that I learnt from young is a good trait to have. The arts in Malaysia is still something new and fresh for me even though I have been treading the boards since the 60s. This keeps me going and knowing there are others out there who want to learn and perhaps do what I do.
"I am also a teacher and I know how important it is that you pass on what you know to the younger generation. Unfortunately, this can only be achieved if you have a solid educational foundation in schools where the arts have been given the importance it deserves. We lost this several decades ago when arts, culture, and literature were taken over by science and technology, to answer to the needs of a young country. 
"Fortunately, now I can tell you a slightly different story as the arts has not been allowed to die out, even though we have lost quite a lot. The drive amongst arts practitioners is strong, fortunately. My wish for the younger generation is to never give up, never say die, and believe in yourselves and your country.
"When I was growing up, I wished I had the opportunities that are available now. Although we were given a good education with very good teachers, arts education as you experience it today was not there for me. Sometimes though, it is good to have to rough it out, when you have to pick yourself up every time you fall.
"Older persons are normally wiser and this wisdom must be put to good use. But there is much to be learnt from today's youth, if you want to, as long as you want to keep on learning.
"ASEAN as a region is very rich and has much to offer. We should open up our borders more freely so there is a smooth flow of good leaders and intellectuals that will benefit our population. We've waited too long for this freedom of movement to happen." 
Interviewed by Kiran Sagoo, PhD. The conversation has been condensed and edited for clarity. The views and opinions expressed in the text belong solely to the interviewee and do not reflect the official policy or position of ASEAN.