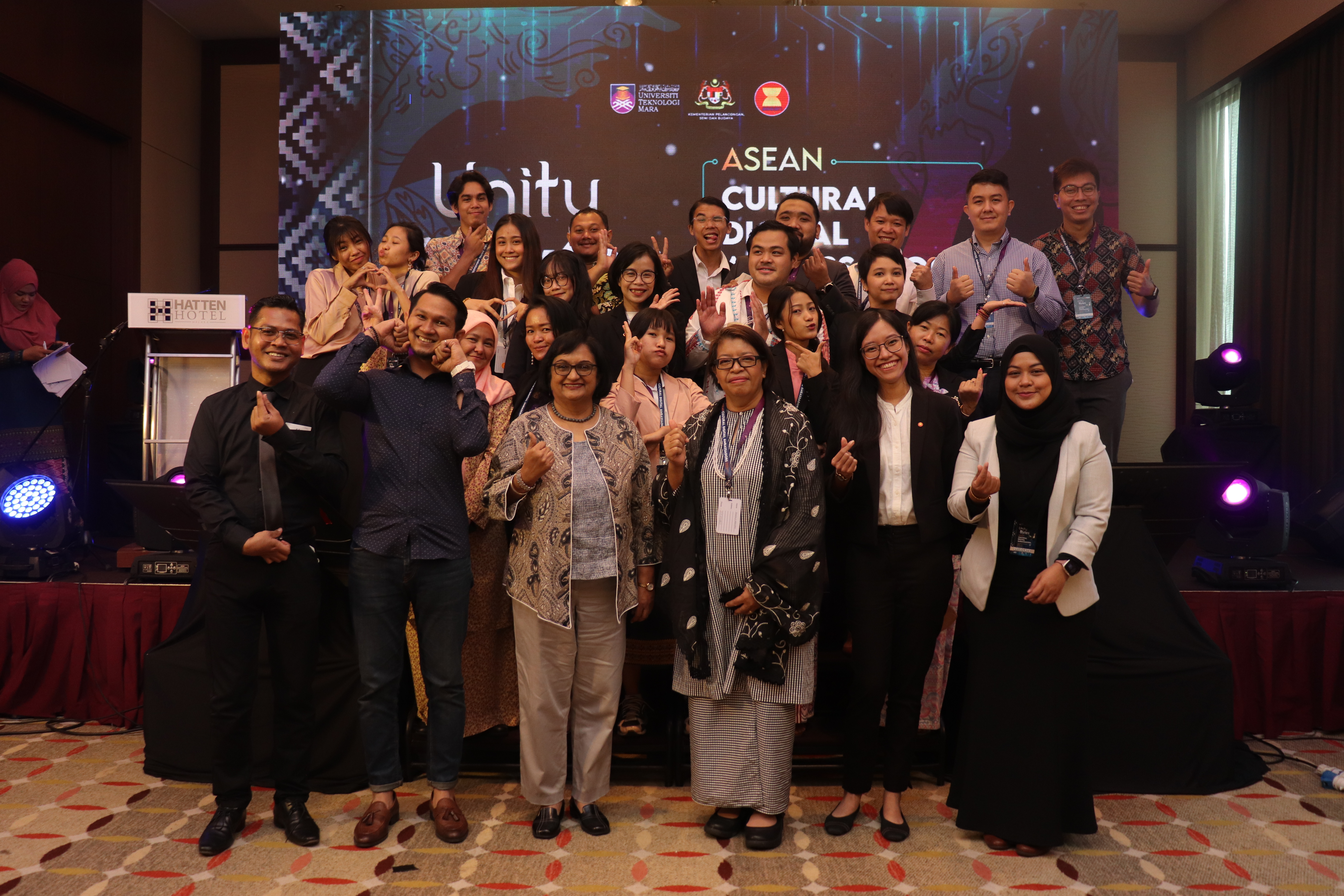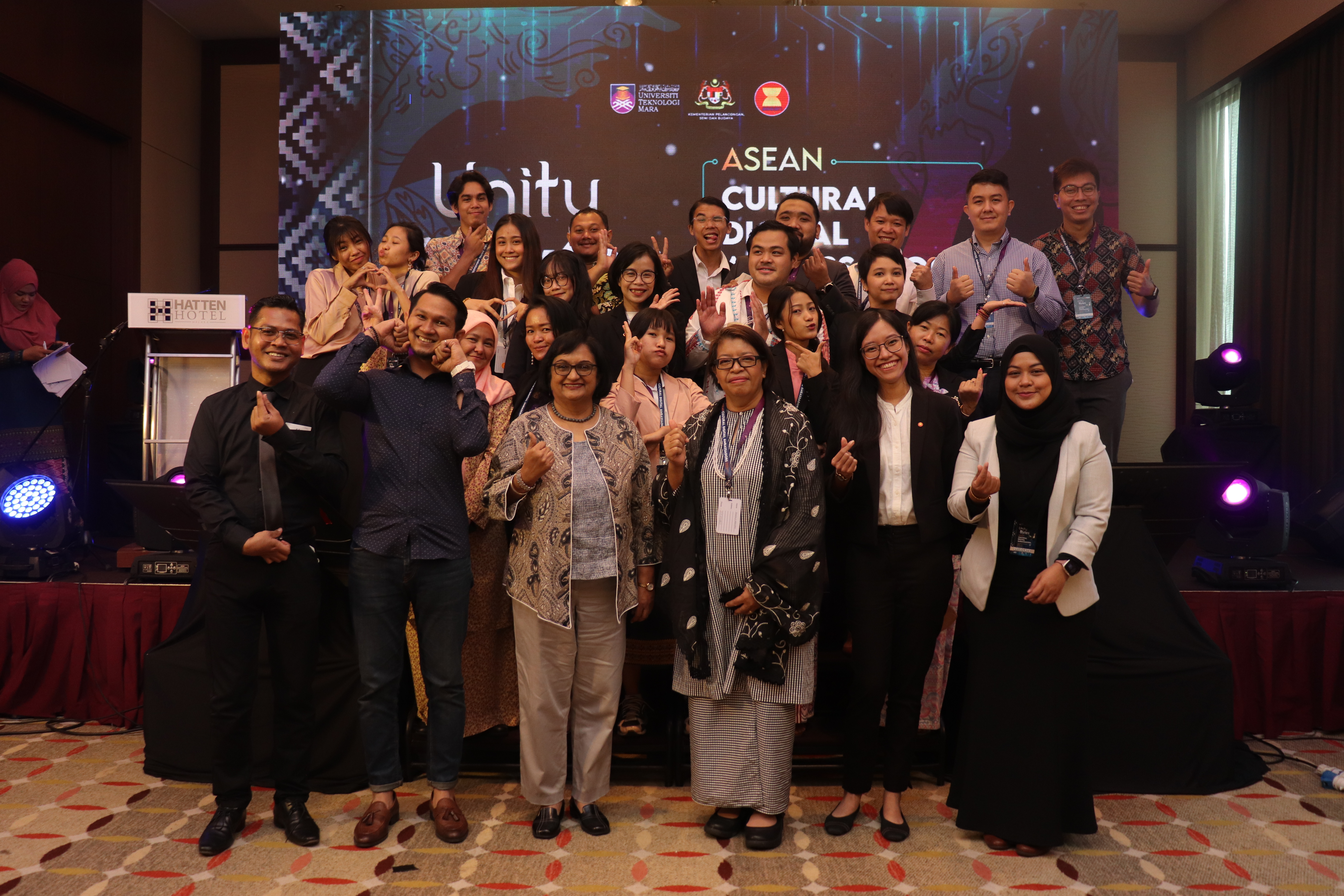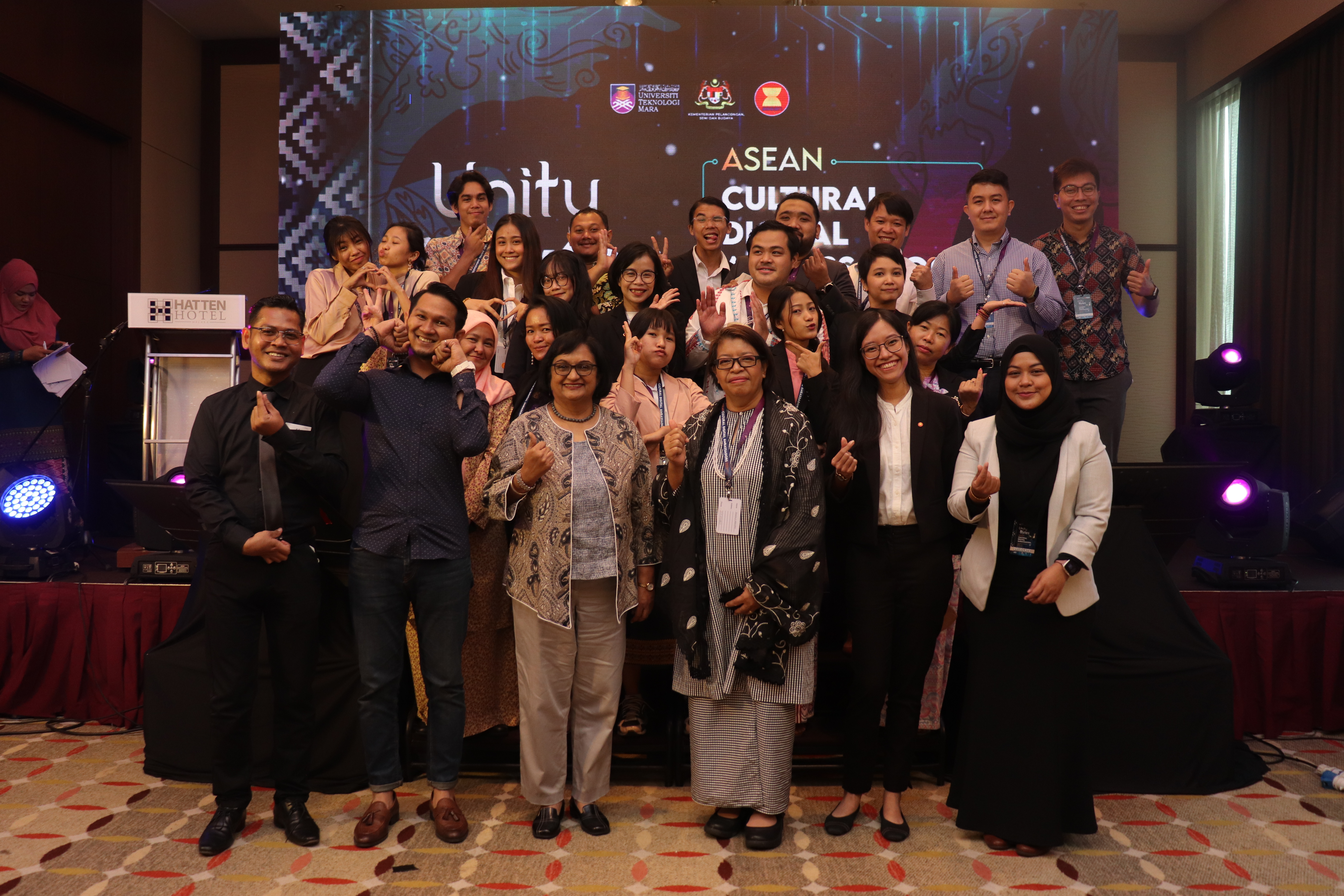 Cultural Digital Ambassadors: Towards Promoting Regional Unity in ASEAN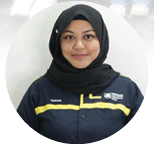 Nurul Aishah Ab Raman
Social Media Coordinator, Department of Communications, Universiti Teknologi MARA, Malaysia; Project Director for ASEAN Cultural Digital Ambassador Transformation Programme 2022: Unity in Bytes
The Global Data latest report, Tourism Destination Market Insight: ASEAN (2021), forecast intra-regional tourism in ASEAN to grow by 5 per cent, from 2019 to 2024, to reach 56.6 million visitors. Now more than ever, it is a time for ASEAN countries to be united, turning challenges into opportunities, leveraging digital connectivity by coming together, by bits and bytes.
The region's post-pandemic recovery is an opportunity to create a stronger network of shared interests, economic cooperation, and arts and culture sustainability in the region and beyond its borders. While we often hear the use of social media as a promotional tool in the tourism and culture sectors; the concept of Culture Digital Ambassador might be a unique thought to explore, encapsulating that ethos of ASEAN spirit of unity, cooperation and collaboration as evident in its anthem "The ASEAN Way."
The ASEAN region with its 10 Member States showed its support and solidarity towards the timely creation of its inaugural Cultural Digital Ambassadors' network by participating in the ASEAN Cultural Digital Ambassador Transformation Programme 2022: Unity in Bytes held in Selangor and Melaka, Malaysia from 17 to 22 June 2022. The project was supported by the ASEAN Cultural Fund and was endorsed by the ASEAN Committee on Culture and Information. It was initiated by the Ministry of Tourism, Arts, and Culture (MOTAC) Malaysia with Universiti Teknologi MARA as the project's implementing agency. The organisers hosted 20 ASEAN delegates and one ASEAN Secretariat-representative, in a 6-day programme of cultural immersion and activities that were in line with the ASEAN Strategic for Culture and Arts 2016-2025.
The objectives of Unity in Bytes 2022 were simple—to establish a regional network of Culture Digital Ambassadors that can build a sustainable edu-culture ecosystem, empower youth as future leaders, and foster cultural enthusiasts through social media. The delegates involved were asked to update their social media accounts with creative content that could spread Unity in Bytes' digital footprint across the globe. They kept the social media abuzz with the usage of hashtags such as #UnityinBytes, #TranscendingCultures, #BeyondBorders as well as MOTAC hashtags #comingbackstronger and #ASEAN. The use of hashtags is an effective social media strategy that increases audience awareness, reach, and engagement—all necessary to help boost ASEAN's profile and keep its spirit alive among its citizens. 
The delegates were in high spirits as this was their first overseas trip post-pandemic after international travel restrictions were lifted in April 2022. In the first part of the programme, held in Selangor, delegates visited a community of the Mahmeri aborigines. The Cultural Digital Ambassadors were introduced to local cultures, arts, and crafts. The highlight of their gastronomic adventure was sampling the local sambal or chilli paste, a food tradition shared among many ASEAN states. Culinary traditions are recognised as part of a community's intangible cultural heritage. The delegates were effervescent in sharing their local sambal dishes. For example, the Malaysia delegates presented sambal petai ikan bilis or chilli with bitter peas and anchovies, and the Myanmar delegates presented Myanmar sambal with mohinga, which uses dry chilli powder for heat.
The Universiti Teknologi MARA also conducted an ASEAN Seminar on History, Heritage and Resilience on 20 June 2022 in Melaka, a state in Malaysia famous for its cultural heritage attractions. The city, inscribed as a UNESCO World Heritage Site, offered the digital ambassadors a glimpse of Malaysia's deep history that goes as far back as the 14th century under the Malay Sultanate. 
At the seminar, the delegates had to present creative content, showcasing their experiences in the host country, and strategies to increase their digital footprints. Their digital contributions signify their roles as Cultural Digital Ambassadors, which the programme hopes to establish.
ASEAN may have its first batch of Cultural Digital Ambassadors, but Unity in Bytes ought to be nurtured as a programme that cultivates agents of change in the industries known to be essential for ASEAN—tourism, the arts, and culture.
Cultural understanding cannot be advanced through discussions and academic discourses alone. Moving forward, by 2025, a digital revolution may have completely changed ASEAN society. With a sizable and young population using smartphones, at 35 per cent penetration of users and growing rapidly, ASEAN has the chance to be a leader in the creation of new digital services and producing digital leaders. It is evident that concerted efforts such as the designation of 20 Cultural Digital Ambassadors could foster digital innovation even on a small scale. It is essential for such a programme to be emulated by the other ASEAN Member States to achieve a universal and meaningful digital connectivity that would last through generations.
The views and opinions expressed here are those of the author, not those of ASEAN or its members.
ASEAN Cultural Digital Ambassador Transformation Programme 2022: Unity in Bytes Full Video Report: https://www.youtube.com/ watch?v=BGbazIA8s5I