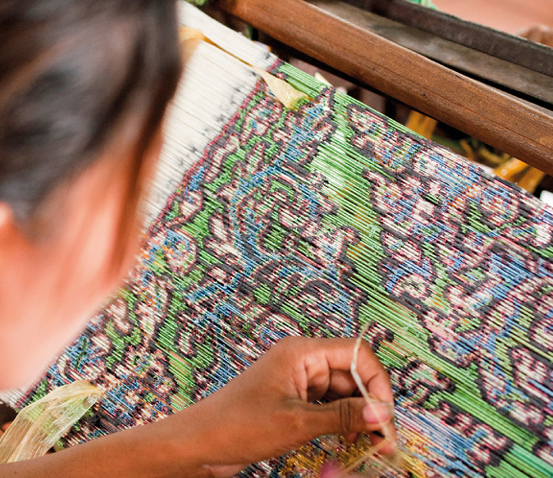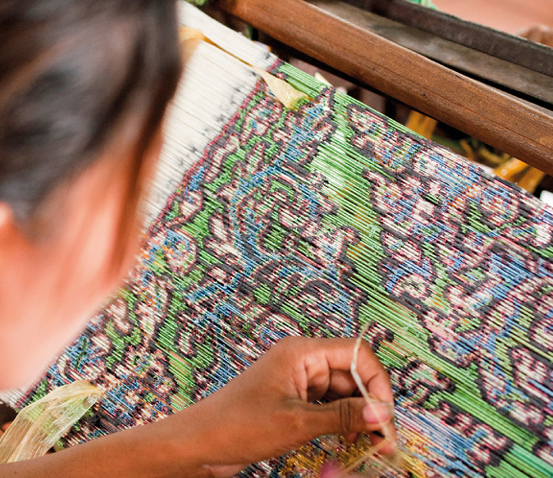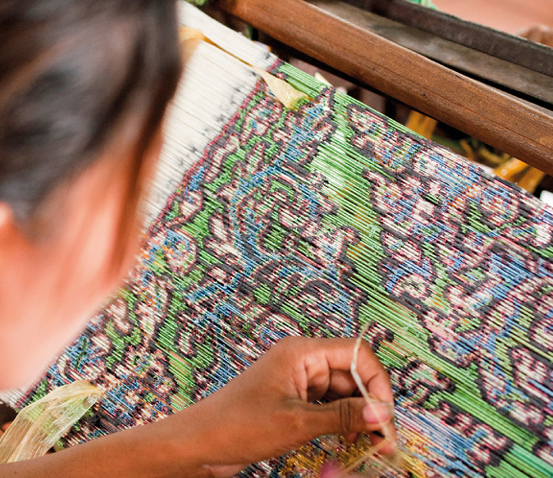 Artisans in Cambodia: From Vulnerable to Empowered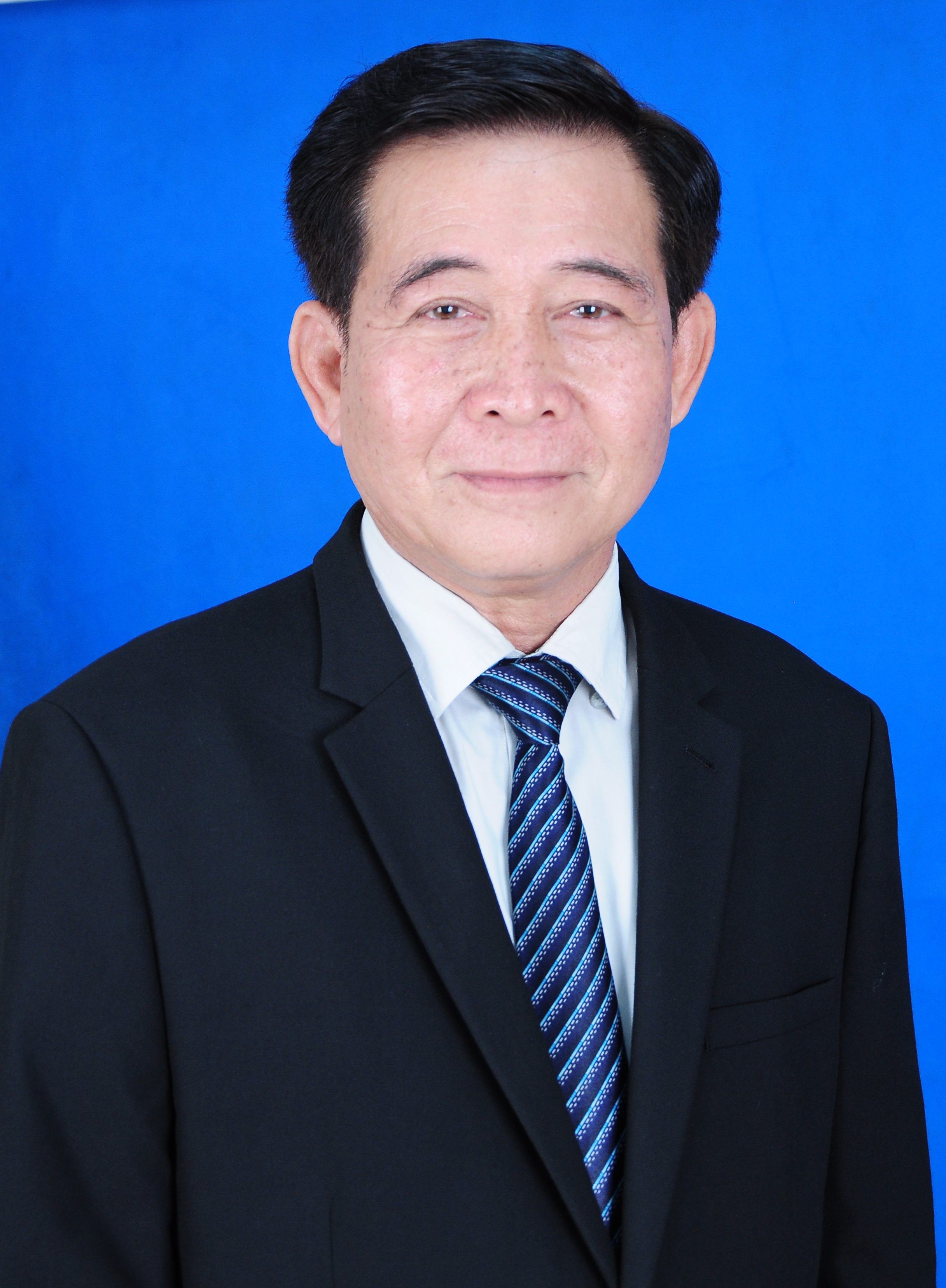 Men Sinoeun
Executive Director Artisans' Association of Cambodia
Culture, Labour and Future of Work, Poverty Alleviation
The Artisans' Association of Cambodia (AAC) is a membership-based organisation established in 2001 by the World Rehabilitation Fund (WRF) through funding from the United Nations Development Program and with additional support from the International Labour Organization (ILO). AAC is proud to be part of the World Fair Trade Organization, HomeNet South East Asia, and an affiliate of HomeNet International in 2021.
The original charge of the AAC was to promote new approaches for the socio-economic reintegration of landmine survivors and other persons with disabilities. In subsequent years, the membership was extended to help individuals who were in vulnerable situations, such as single mothers, ex-victims of human trafficking, HIV-positive persons, etc. AAC is committed to fostering the economic independence of persons with vulnerable backgrounds and promoting the cultural tradition of woven Cambodian handicrafts.
By the end of 2019, the 38 member-organisations under AAC employ collectively some 2,312 artisans and support staff, mostly persons from economically vulnerable backgrounds. AAC has been especially engaged in supporting the empowerment of women. Thus, three-fourths of members' artisans, producers, and employees are women, a tenth are people with disabilities, and well over half of the memberorganisations are directed by women. 
The 38 member-organisations have benefitted from training and technical assistance provided by AAC staff and consultants. They help members on various aspects, such as production methods, design, marketing, export methods, fair trade development or eco-friendly practices, organisation development, transforming Charity NGOs into independent social enterprise, empowering women to be independent and take leadership roles, as well as promoting social protection.
Based on our experience, medium-sized social enterprises and registered companies have more access to financial institutions than small-scale ones. There are legal and financial barriers for small social enterprises to register for legal export formally.
For example, the process of registering a company requires higher operational costs, a qualified staff, and an established financial system that includes sales reports, tax payments, and annual patent renewal.
AAC's other role focuses on the operational and strategic management of the association's development to provide services to the members and buyers towards improving the socioeconomic well-being of artisans and ensuring the sustainability of the association. Since 2008, AAC has been functioning as an independent entity, with the encouragement of the McKnight Foundation and WRF.
A number of AAC members are now formally registered as private companies. Two strategic approaches were used. First, NGOs were directly transformed into formally registered private companies. Second, NGOs established a trading arm that can conduct business and export on their behalf since they are not permitted to do so. The latter enables them to officially export their products to overseas buyers, such as in Europe, USA, East Asia, and Southeast Asia through airfreight "door to door or Ex Works or Cost Insurance and Freight (CIF)" and by ship "Port to Port" Incoterms. The payment transaction is always between banks and through the central bank.
AAC's work has some notable impacts. It has improved its members' sustainable business expansion, compliance with fair trade principles, confidence in managing their enterprises/companies, harmony, and solidarity. It has strengthened the ability of vulnerable women to communicate, and enabled cash settlement with international buyers and clients through digital technology.
Informal economy workers, such as artisans and handicraft producers, play an important role in Cambodia's handicraft sector, conserving and promoting Cambodian tradition and culture and at the same time, contributing to the country's economic development. However, the government has yet to recognise them as formal workers. Many members of the AAC do not yet benefit from the social protection programmes of the government of Cambodia.
Thus, the fair trade association does not only help members to formalise business, remove all the barriers that impede trade and help them address daily operational issues, but also advocate for social protection.
The government has launched several necessary social protection programmes in response to the socio-economic crisis brought about by the pandemic, but they do not fully cover the informal economic workers, particularly artisans and handicraft producers in informal arrangements. For example, based on an upcoming study of AAC and Women in Informal Economy: Globalizing and Organizing (WIEGO), 70 per cent of the members surveyed (n=311) are currently not receiving the IDPoor Equity Card—the government's mandatory standard tool for targeting pro-poor measures. AAC plans to use the f indings from the said study for better targeting and inclusion of informal workers in the government's social protection programmes.
AAC's work has some notable impacts. It has improved its members' sustainable business expansion, compliance with fair trade principles, confidence in managing their enterprises/companies, harmony, and solidarity.
The lockdown that was imposed in Cambodia in March-May 2020 due the pandemic caused a massive disruption to self-employed home-based workers (HBWs). During the lockdown period, small HBW enterprises in Phnom Penh city experienced about a 90-per cent decrease in income. More than 90 per cent of the HBWs in Battambang and Siem Reap cities earned lower profits than before the pandemic.
Due to the prolonged lockdown, 94.58 per cent of home-based jobs had to be temporarily suspended, while 4 per cent had been permanently eliminated, and only 1.42 per cent were retained. HBWs also decreased their spending on food and could barely afford to send their children for online study. 
Around 16 per cent of 350 home-base workers switched occupations from their previous jobs in 2021. Various HBWs spent their savings to cover income losses, many borrowed money, some had to sell assets to cover the losses incurred, while others were forced to violate lockdown measures to earn a living.
Several home-based workers' groups in Battambang and Siem Reap city bought f inished products from their members for stock, since the price offered by their routine wholesalers was low.
To address these challenges, one of the AAC's initiatives is to increase the skills an knowledge of the embers on digital marketing. AAC provided hands-on training to the HBW group leaders and one of their members to develop Facebook page, then following up and upgrading their skills to enhance their ability to use Facebook page effectively. 
Seventy per cent of HBW group leaders have Facebook accounts using second- hand mobile phones. The most popular digital platforms used by HBWs are personal Facebook and Facebook messenger, Telegram, and LINE. HBWs are fast and skillful in posting, sharing, adding new friends, and sending voices/ messages in the Khmer language. There are a few groups that can communicate using email in English.
A number of HBWs are now able to sell online through Facebook and even know how to boost pages for more viewers to place orders and settle money through electronic means. Also, HBWs can join either Zoom meetings or webinar meetings.
Home-based workers can now increase the visibility of their products and their groups. They are able to place orders for the raw materials and foodstuff they need for their daily work and life. They can avoid COVID-19 infection because of the knowledge they received online. The more advanced groups who know how to boost their Facebook pages have received more viewers and buyers locally and internationally. As a result, they did not lay off workers and were able to provide additional social assistance and food to them. And now they are on the verge of using the most recent digital technology.