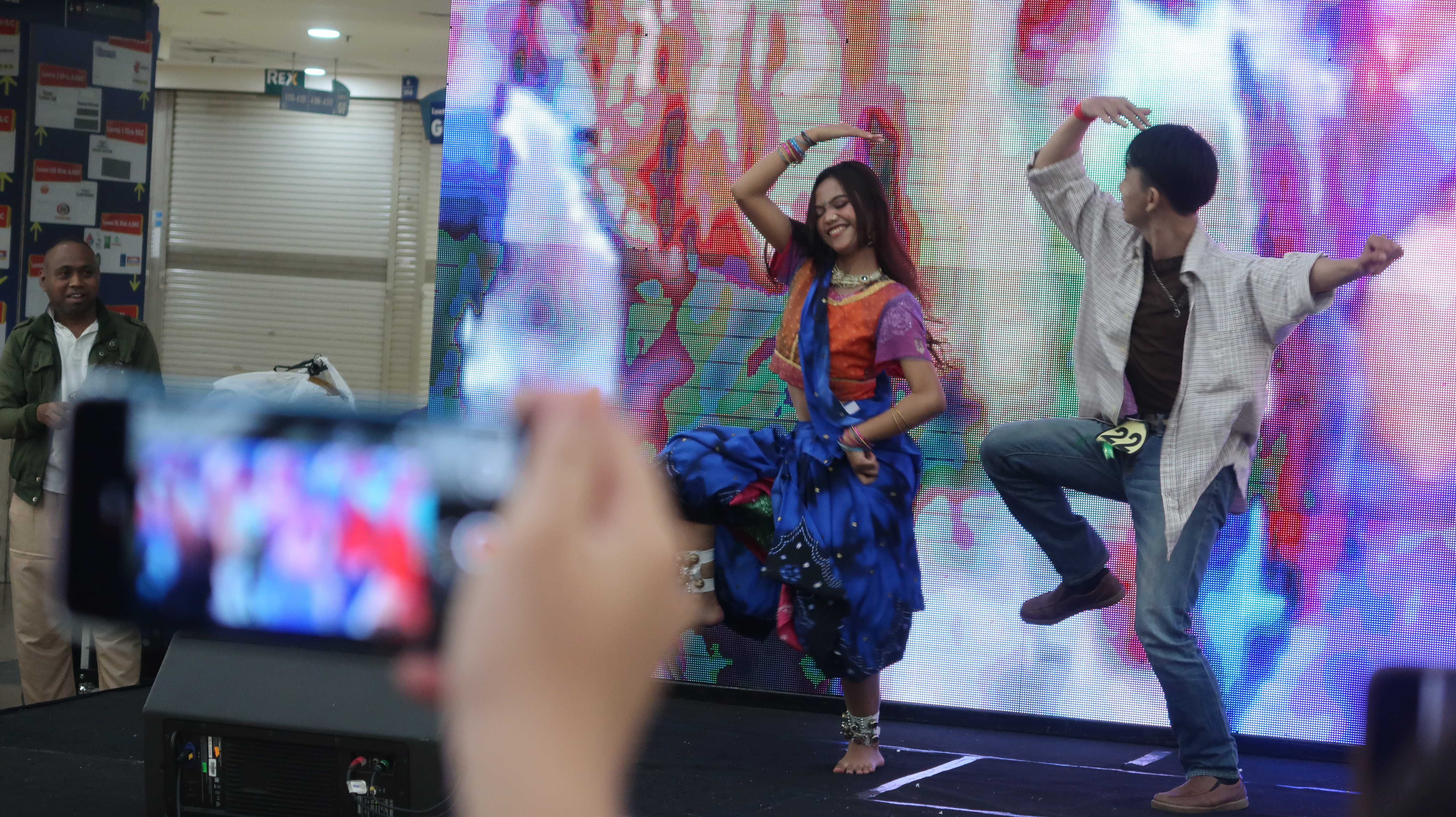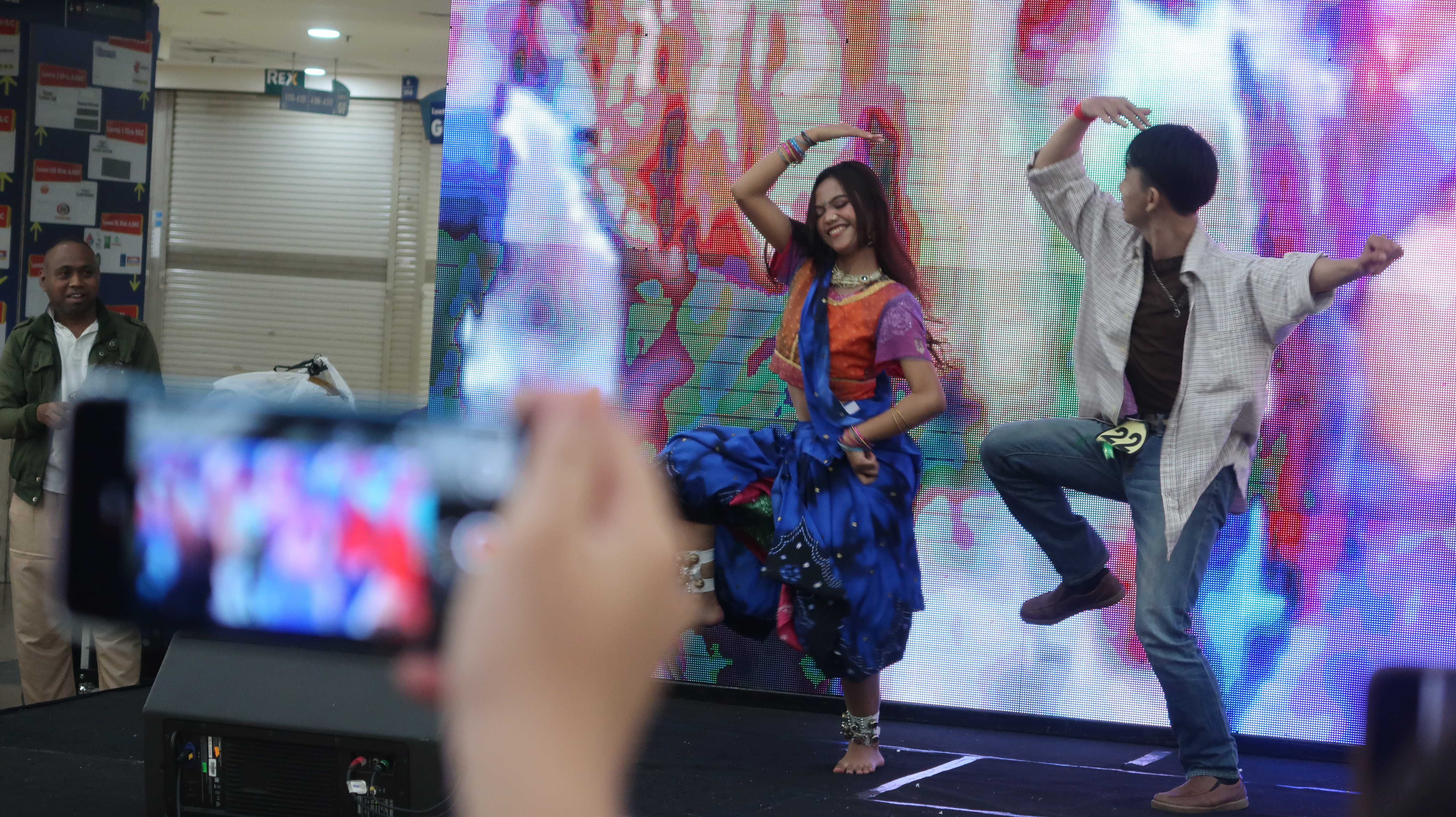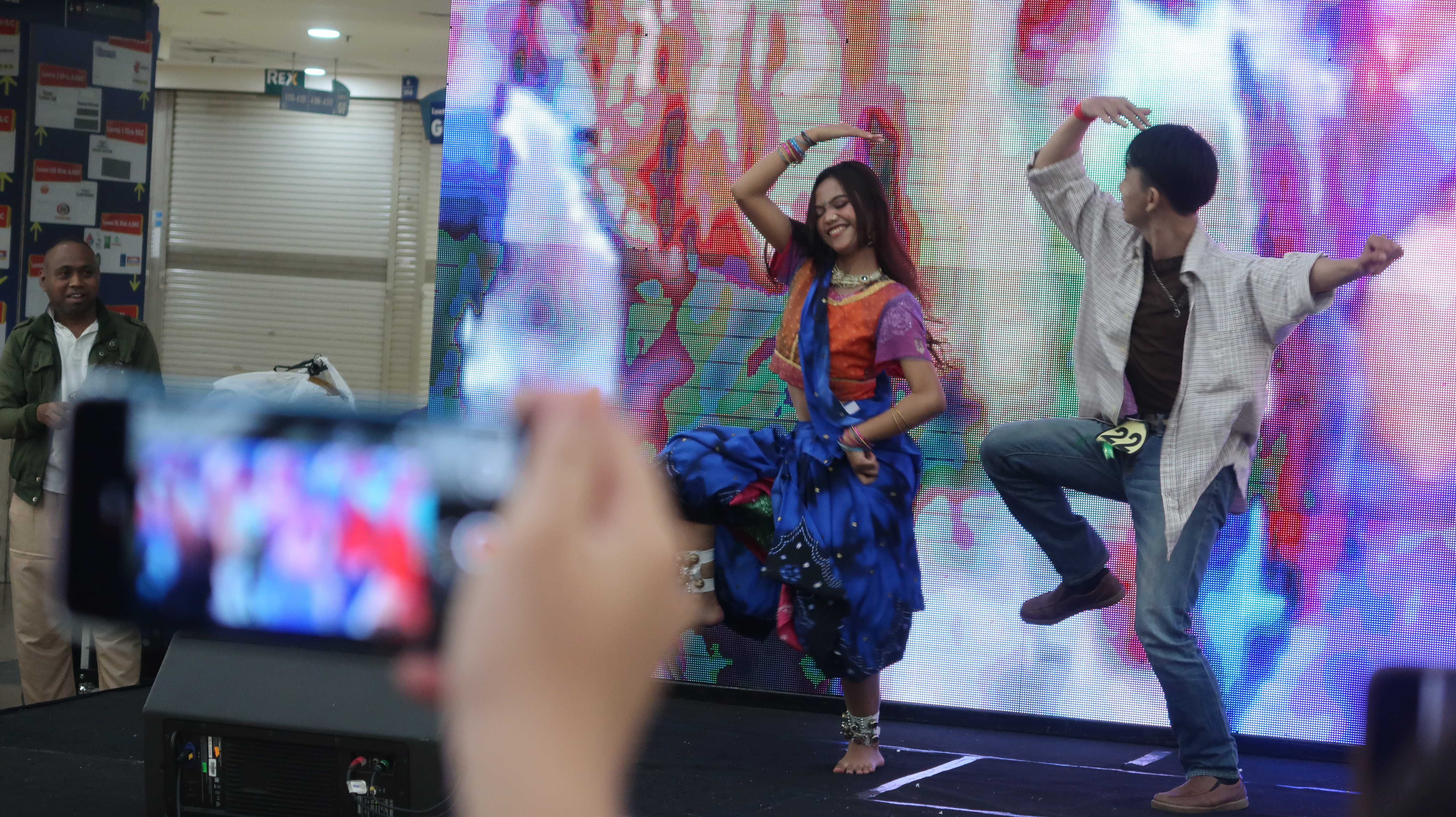 A Dive into Bollywood Fever in Southeast Asia
Ixora Tri Devi
Staff Writer, The ASEAN, ASEAN Socio-Cultural Community Department
"Bollywood" was once a pejorative term for mainstream Hindi cinema, according to film scholar M. K. Raghavendra. It has since evolved to become a brand and one of the most visible "Indian" presences in the global arena, including in Southeast Asia.
From Amitabh Bachchan to Priyanka Chopra, Kabhi Kushi Kabhie Gham to RRR, Bollywood's charms have captivated millions across Southeast Asia. The heartfelt storytelling, enriched by cultural and family values, is easily relatable to audiences in the region.
Bollywood stories, particularly those with lavishly produced musical numbers, have captured generations of Southeast Asian fans. With content crossing over from radio, television and film to social media, audiences continue to grow.
The ASEAN talked to some enthusiasts from the Bollywood lovers' community on how Bollywood has influenced their lives.
Recreating the Bollywood magic at home
The screen started playing Ishq Kameena, This Malicious Love, from the movie Shakti the Power (2002). At once, 22-year-old Nandi got up from a prop bamboo bed, mimicking Shah Rukh Khan's every move. The loudspeakers blared:
Bedardi ishq nigoda, sab ka dil isne toda (Merciless, worthless heart, it has broken everyone's hearts)
Har aashiq ishq se haara, humko bhi ishq ne maara (Every lover has lost to love, love has also destroyed me)
Aaye chain kahin na (I don't get any peace)
Kar de mushkil jeena ishq kamina (It makes living difficult, this malicious love)
As Aishwarya Ray appeared on screen flaunting her fascinating dance moves, 19-year-old Putri Nabilah entered the stage and copied her routine. The audience cheered as Putri and Nandi, uncannily wearing similar outfits, effortlessly bounced, shimmed, and even flipped their hair precisely like Khan and Ray. The performance ended with a thunderous applause from hundreds of audiences. The show was just getting started.
The couple called themselves Punad (short for Putri-Nandi), and they were contestants in the "Dance Cover Competition" held by Komunitas Bollywood Indonesia, Indonesia Bollywood Community. Taking place in a North Jakarta mall in November, the competition was part of the Bollywood Festival commemorating the community's 7th anniversary.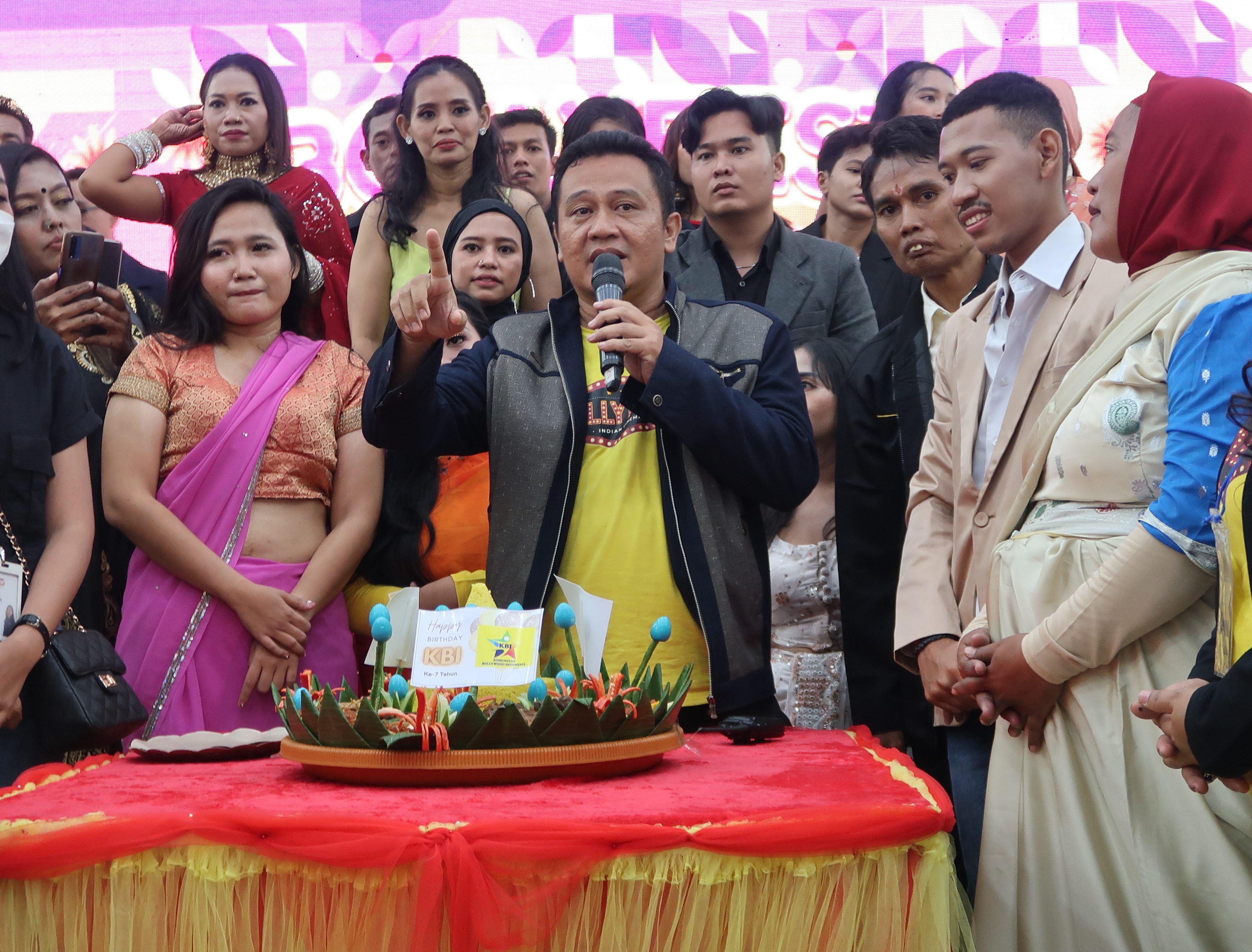 Hendra "Babloo" Wijaya, chief, Komunitas Bollywood Indonesia (Photo credit: Ixora Tri Devi/ The ASEAN).
According to Hendra "Babloo" Wijaya, the community's chief, Bollywood lovers responded enthusiastically to the event as it has been two years since they last held a live event.
After receiving a glowing welcome from Bollywood lovers, an Indonesian  national TV later decided to sponsor the event. "They also sponsored the guest stars and promised to collaborate with us in the upcoming projects," the 42-year-old explains.
The one-day festival showcased Bollywood talents from across the Indonesian archipelago. Ranging from a 9-year-old dancer to a 54-year-old singer, the contestants dressed up in saree, tunics, and jewellery in lively colours.
Yet, the community is not only about the glimmering stage and the spotlight. They hold various enrichment events like entrepreneurship seminars and numerous social events. "We routinely hold gatherings for social causes. In the case of natural disasters, we come together to help and hold open donations for victims. We also regularly conduct blood donation events," says Rey Agatha, the community's vice chief.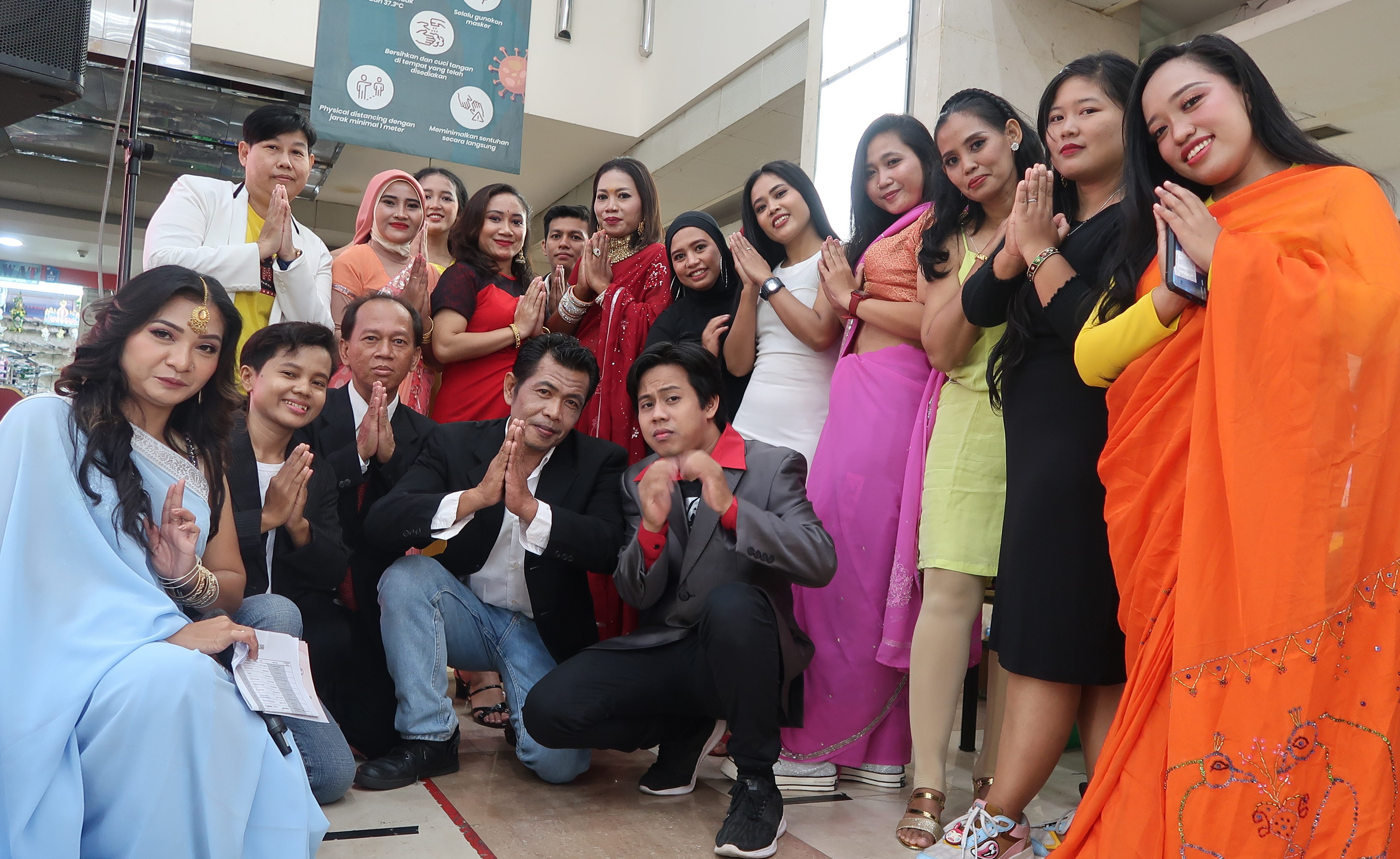 From radio fan clubs to dance competitions, is building a solid community, trying to be up-to-date with current trends while preserving older traditions. (Photo credit: Ixora Tri Devi/The ASEAN).
From radio fan clubs to dance competitions
Growing up in North Jakarta, Agatha remembers racing to the cinema to catch her favourite Indian movies. It was the '80s, and the cinema in front of her parents' storehouse always showcased Bollywood movies that she loved, starring Kumar Gaurav, Rishi Kapoor, Sridevi, and Amitabh Bachchan. As her adoration grew, she joined various Bollywood dancing competitions.
What fascinates her the most? "Well, obviously, it is the singing and dancing. The actors are also easy on the eye," she says.
Similar to Agatha, Wijaya's first encounter with Bollywood was also in the '80s. His parents introduced the industry to him. "My mother's favourite was Rishi Kapoor. She said Kapoor was one of her 'cravings' during pregnancy. That is why, when I came out, I also really loved Bollywood and Indian culture," Wijaya says.
Wijaya never entered a Bollywood dancing competition; instead, he joined various radio fan clubs and gathered with other Bollywood fans. "Back in the day, AM radios usually had a programme dedicated to Indian songs. Many of these fans came together for the love of songs, movies or actors. It was my initial motivation to bring them together in a community," Wijaya states.
Komunitas Bollywood Indonesia is building a solid community, trying to be up-to-date with current trends while preserving older traditions.
The community has been asked to participate in Indian Embassy's events and Indian diaspora events, including the ASEAN-India Bazaar held in Jakarta on 9 October 2022.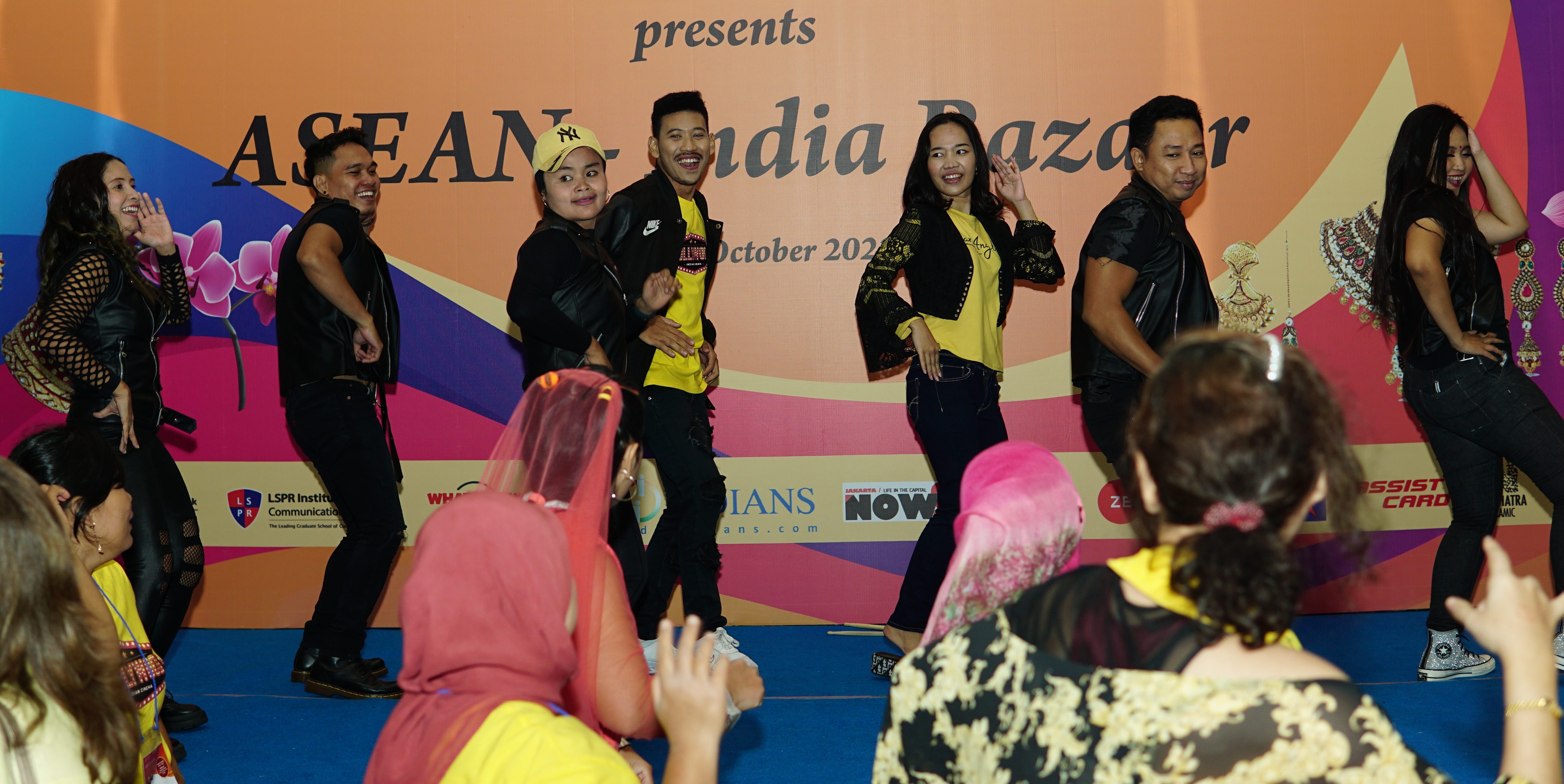 Komunitas Bollywood Indonesia at ASEAN-India Bazaar, 9 October 2022. (Photo Credit: Indian Mission to ASEAN)