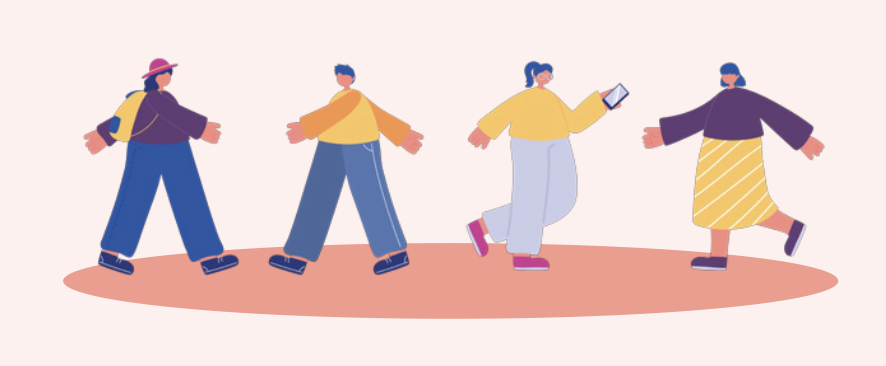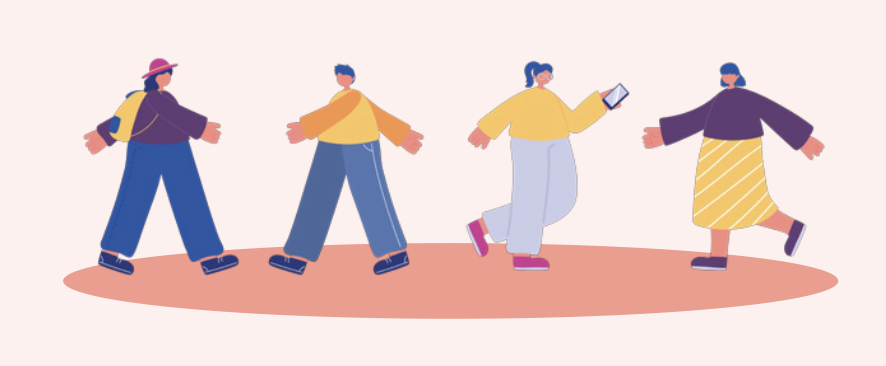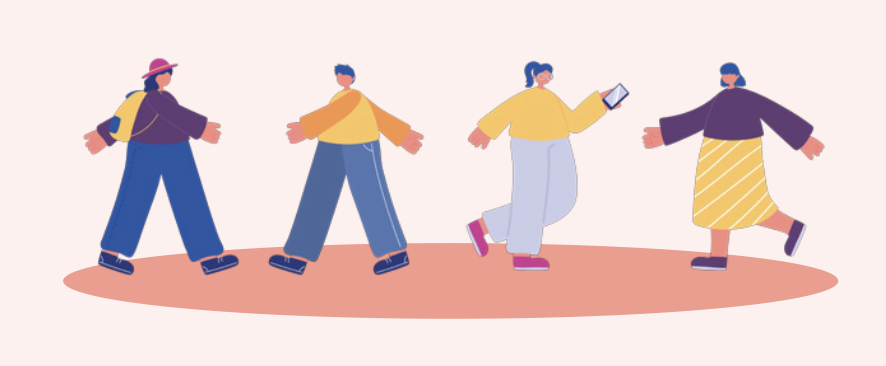 Youth Volunteers Gain Life Skills while Serving Communities
Joanne B. Agbisit
Associate Editor, The ASEAN, ASEAN Socio-Cultural Community Department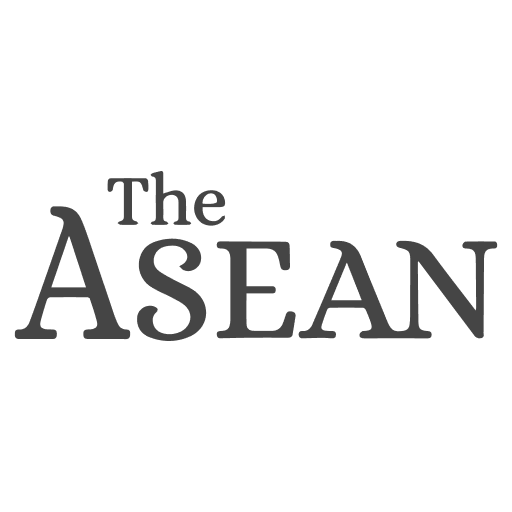 The ASEAN Editorial Team
ASEAN Socio-Cultural Community Department
Nobel Peace Prize Winner Desmond Tutu once said, "Do your little bit of good where you are; it's those little bits of good put together that overwhelm the world."
This ethos is what drives many volunteers around the globe, among them, young Southeast Asians who serve their communities with passion and little monetary expectation.
Nguyen Dang Dao, a Vietnamese graduate student on Erasmus Mundus scholarship, realised his calling in college after observing that vulnerable groups were underrepresented in policymaking. "I want to hear their voices, I want their voices to be heard, and the only way to address that is to volunteer," he said.
Nguyen went for and secured a spot in the 2018 ASEAN Youth Volunteer Programme which enabled him to participate in community improvement projects in Langkawi, Malaysia. He now serves as director of the ASEAN-Australia Strategic Youth Partnership, a network that aims to promote stronger ties between Southeast Asian countries and Australia.
Channita Ouk's journey as a Cambodian volunteer also began in college, initially as participant in charity events to raise funds for students in need, then morphing into a desire to help others in the fields she is most passionate about—culture, heritage, and environment. It is her interest in the latter that led her to apply at the 2018 ASEAN Youth Volunteer Programme and join similar volunteer and leadership missions.
Despite a full time job at the French embassy in Cambodia, Ouk launched early this year a project called Sebpak Khmer (Cambodian Crafts) to promote Cambodian handicrafts, improve local artisans' work conditions, and enable the transfer of skills to future generations. Ouk said that this project has been her dream for years, one she finally pursued with the help of like-minded volunteers. "We hope that with this project, we could preserve their craft tradition and identity, and support their local products," she said.
Nguyen and Ouk embody the segment of Southeast Asian youth that is socially active and engaged with their communities. Data from the 2017 ASEAN Youth Development Index show that this segment is small, with only 31 per cent of the more than 200 million youth population having spent time volunteering in an organisation. Although the ASEAN figure is much higher than the global estimate (21 per cent), it is still less than ideal and leaves much room for improvement.
Avenues for Volunteering
Creating a culture of volunteerism while developing a sense of regional identity among Southeast Asia's youth, is one of ASEAN's priorities for the youth sector. This is articulated in the ASEAN Work Plan on Youth 2016–2020 crafted by the Senior Officials Meeting on the Youth.
ASEAN works with volunteer programmes in the region to achieve its goals. One of these is the ASEAN Youth Volunteer Programme (AYVP), run by the Universiti Kebangsaan Malaysia with guidance from Malaysia's Ministry of Youth and Sports and support from the US Agency for International Development. Now on its eighth year, the AYVP has mentored 394 young people from all 10 Member States, including Nguyen and Ouk.
Another ASEAN partner is the Student Volunteers Foundation, locally known as Yayasan Sukarelawan Siswa (YSS), under the supervision of Malaysia's Ministry of Education. YSS was established in 2012 and began collaborating with ASEAN in 2018. Since 2012, YSS has mentored a total of 1,481 college students including 389 students under its cooperation project with ASEAN.
Both programmes are open to ASEAN nationals and entail the immersion of youth volunteers in a select community for several weeks to complete various projects. Eco-tourism, sustainable farming, infrastructure improvement, social entrepreneurship, health campaigns, and disaster relief are some of the projects tackled by the volunteers.
Acquiring Life and Work Skills for the 21st-Century
While altruism may be the initial motivation of many youth volunteers, they end up gaining so much more—valuable skills needed to handle 21st-century life.
Alina Chin, an accounting student at the University of Brunei Darussalam and a YSS alumna, said that the experience taught her to become a better communicator and team player. As a team leader, she had to divide the tasks among the team members and manage the time for each activity, a role she found challenging because of the different opinions and personalities of members. "The mission sharpened my communication skills because communicating (with members) leads to better teamwork," Chin said.
This was echoed by Sunderesan Krishnan, an education graduate from the Sultan Idris Education University in Malaysia and a YSS alumnus. "My public relations tremendously improved. I learned how to talk to people, to authorities," he said. In addition, Krishnan said that the missions he joined taught him time management. "When we were sent to Indonesia and Viet Nam, we had a strict schedule (because) we had a time limit," he said. Now, Krishnan is confident about his ability to work under pressure and meet any deadline.
Laotian student Deuanphachanh Sisongkhame said she developed self- confidence from her volunteering activities. "I used to be a very private person, not confident at all, and afraid to get out of my comfort zone, (but) after I volunteered, I changed a lot, " she said.
Volunteers also gain real-world experience which gives them an edge when applying for work, further training, or even scholarships. Studies show that employers tend to favour applicants with volunteer experience because it speaks to their leadership potential, social responsibility, and strength of character.
Ouk relayed that when she interviewed for her first job after her graduation, it was her immersion as a volunteer
that clinched her the job. "The interviewer told me that he saw my potential through my volunteering experiences even if I didn't have any professional experiences," she said. "I think volunteerism gave me a great opportunity to be in a career that is competitive."
Sisongkhame similarly attributes the major breaks she has had, such as her selection as an ASEAN training participant, to her involvement in volunteer programmes in school and her community.
Building Cultural Understanding and a Sense of Regional Identity
Region-wide volunteer missions are occasions for the youth to meet, interact, and work with peers from other ASEAN Member States.
For many youth volunteers, the mission gave them their first taste of intercultural encounter, and the exposure increased their appreciation for neighbouring countries.
"Before I joined the volunteer programmes, I had a vague idea about other religions, other cultures," Nguyen said. "Only after we (volunteers) were forced to interact with one another, live with each other 24/7, that I started to develop a multicultural mindset."
Chin was thrilled to discover that countries have commonalities in their customs and traditions and some even speak the same language. "We had heart-to-heart talks sometimes and we talked about each other's culture and our own families," she said.
Ouk talked about gaining a better understanding of the culture of her host community and country after living with a local family for several weeks. "We cooked, ate, shared stories, and laughed together at dinner time," she said. "We learned from each other about our culture, tradition, and lifestyle."
These encounters have led not only to strong networks and abiding friendships, but also stirred the volunteers' consciousness of a regional identity and citizenship.
"I used to think that ASEAN is just the name of the region," Sisongkhame said. After her participation in ASEAN activities, she began to understand the importance of Southeast Asian countries relying on each other and working together. She said that the youth has a huge role to play "because they are future leaders who will shape ASEAN."
Nguyen said that he began to see himself as an ASEAN citizen after participating in volunteer missions and ASEAN-led initiatives. "Whenever I participate in any programme and dialogue outside ASEAN, people do expect me to represent not only my country, Viet Nam, but also the whole ASEAN," he said. "Volunteering or people-to-people exchange is the most effective way to create a sense of belonging within our community."
Current Challenges
Ouk and Nguyen lament the limited funding that flows into volunteer programmes and projects. While it is true that volunteers expect no more than psychic income from their service, programmes and projects require funds to operate.
"Right now, I run my (Sebpak Khmer) project without any budget and it is hard for us to do things," she said. She expressed hope that her fellow volunteers remain committed to their vision despite this drawback.
Nguyen noted that volunteer programmes are often competitive and offer limited slots annually compared to the huge volume of applicants. This can discourage students from participating.
Technology is also shaping volunteer organisations and programmes around the globe, according to recent reports from the UN Volunteers and The International Federation of Red Cross and Red Crescent Societies. An assessment may be necessary to determine how technology is expanding or dampening interest in as well as access to volunteering opportunities across Southeast Asia.
Strategies for the Future
Alumni youth volunteers have become the staunchest drumbeaters of volunteerism in the region.
Krishnan said that when he finished his project in Viet Nam and went back to Malaysia, he made it his mission to share his positive experiences and encourage other students to volunteer. He related, "Actually two of them approached me and said they got into YSS volunteer mission because of me, because of the sharing session that we did. Now they are already alumni since they have completed the mission." Krishnan is also serving as country coordinator of Malaysia for the ASEAN University Student Council Union, a network of young leaders across the region engaged in conversations on issues affecting the youth in ASEAN.
Nguyen, meanwhile, said that he advocates the participation of youth even in nonformal settings. "It is not necessary to participate in fully-funded programmes of ASEAN right at the beginning," he said. "You can start with your community. It does not matter how many people you can help, it is the goodwill behind your actions that counts."
At the regional level, ASEAN plans to continue its partnership with volunteer programmes and organisations beyond its 2016-2020 work plan. Under the guidance of ASEAN Senior Officials Meeting on Youth and support from partner organisations, the ASEAN Secretariat is currently working on a regional volunteering platform for the youth. This initiative is in line with the post-2020 strategic direction of youth development in ASEAN, which aims to develop future-ready ASEAN youth who are equipped not only with technical intelligence, but also with 21st-century skills, such as empathy, integrity, adaptability, and respect for one another.