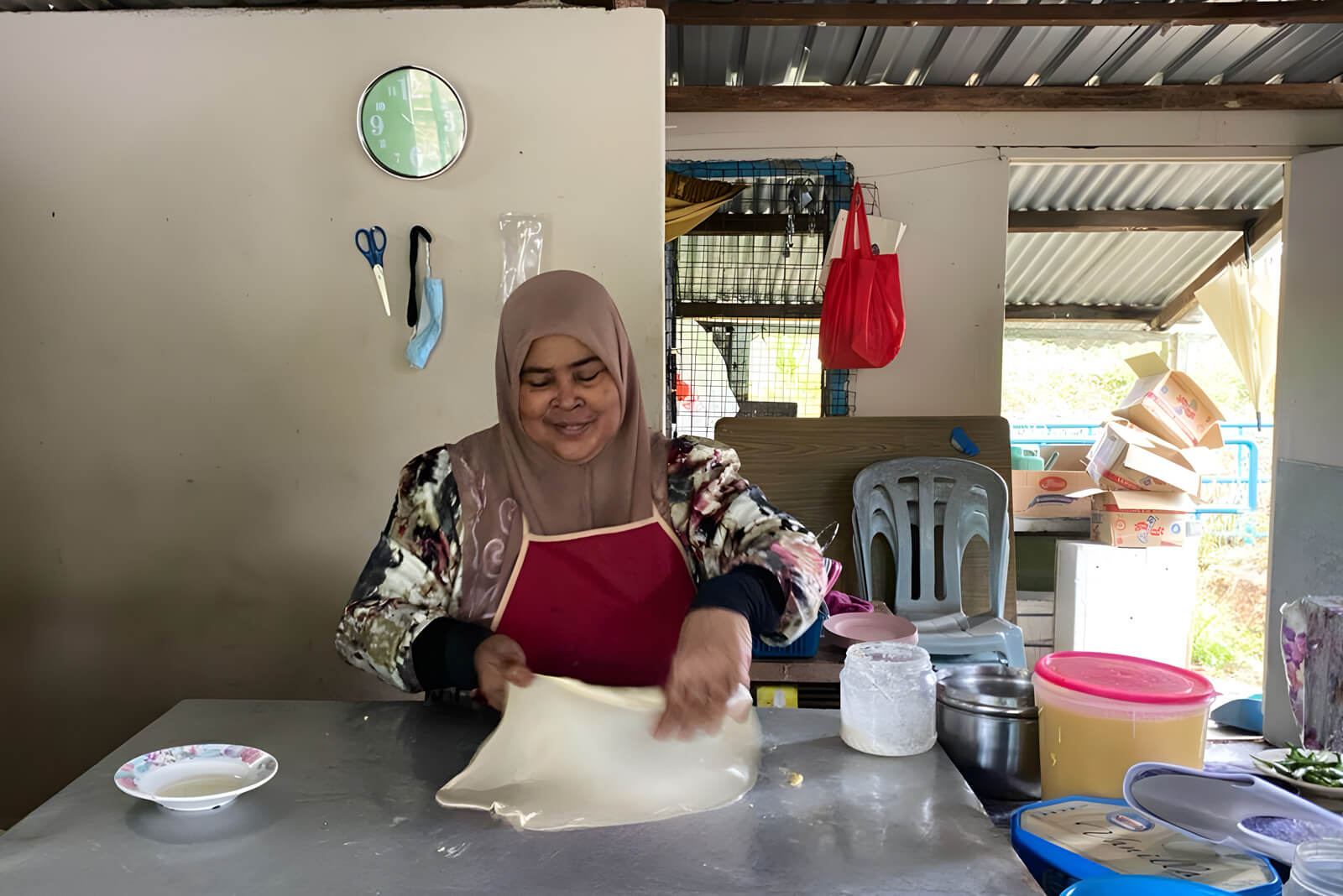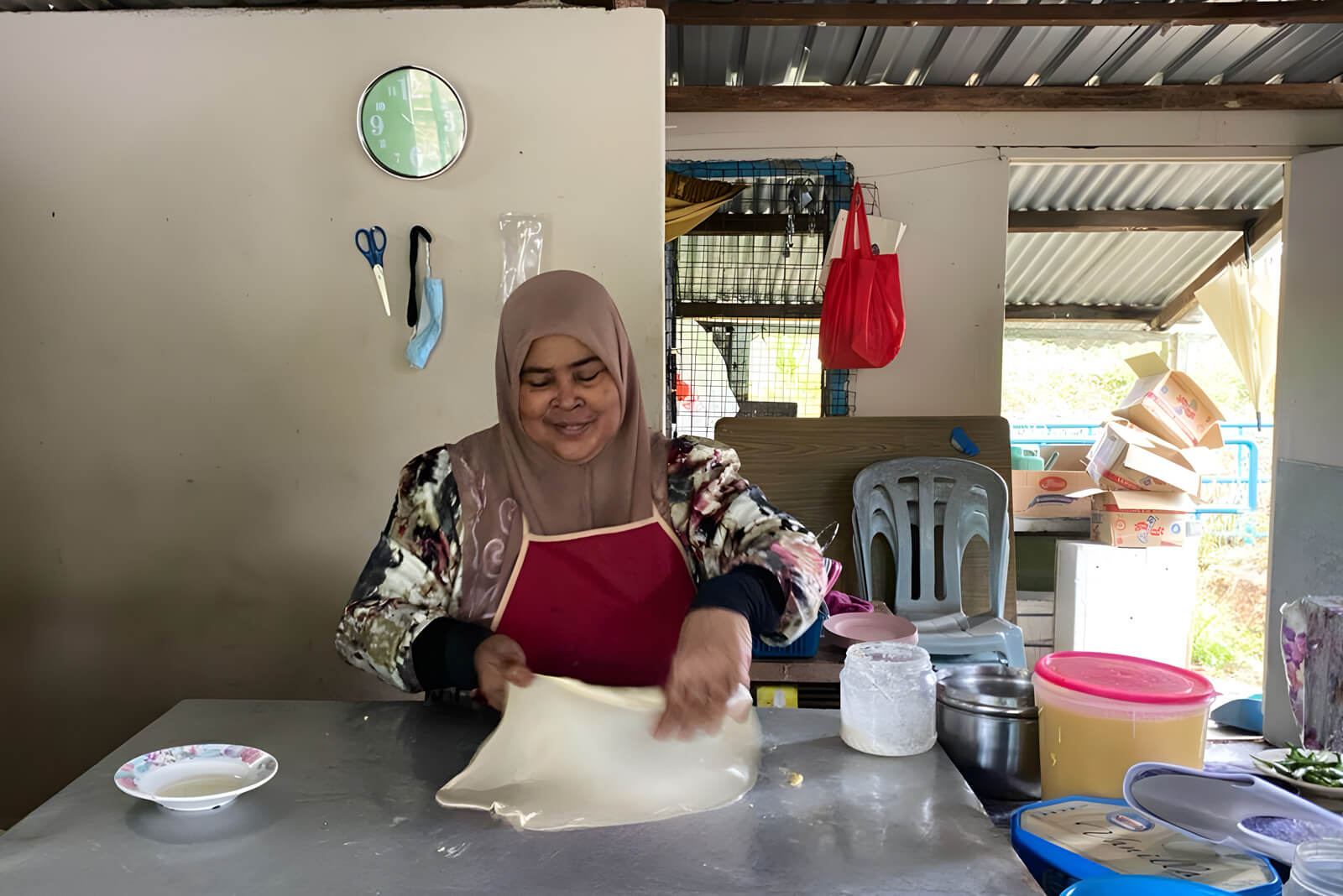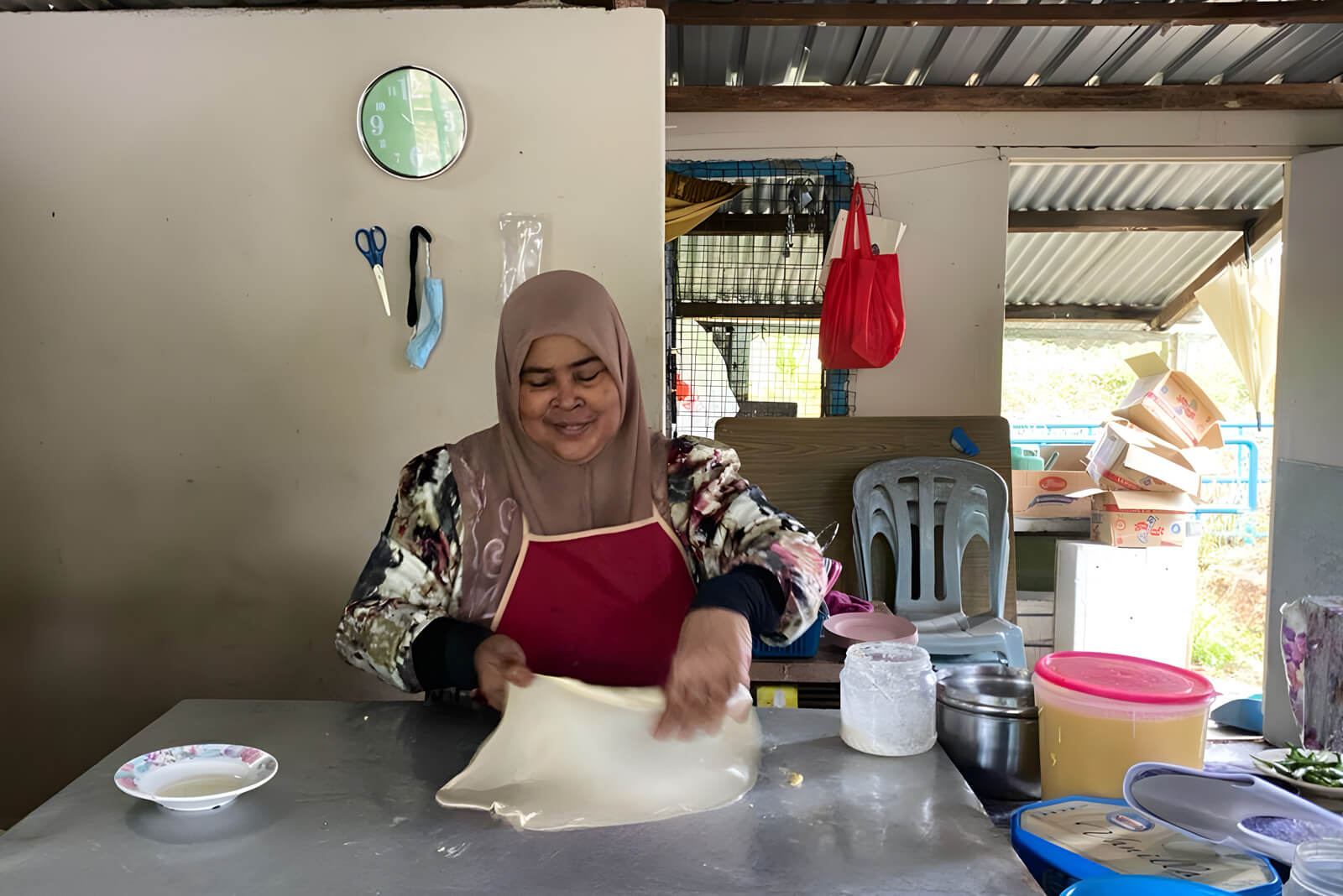 Why Strengthening Mental Fitness and Resilience is Crucial for Older Women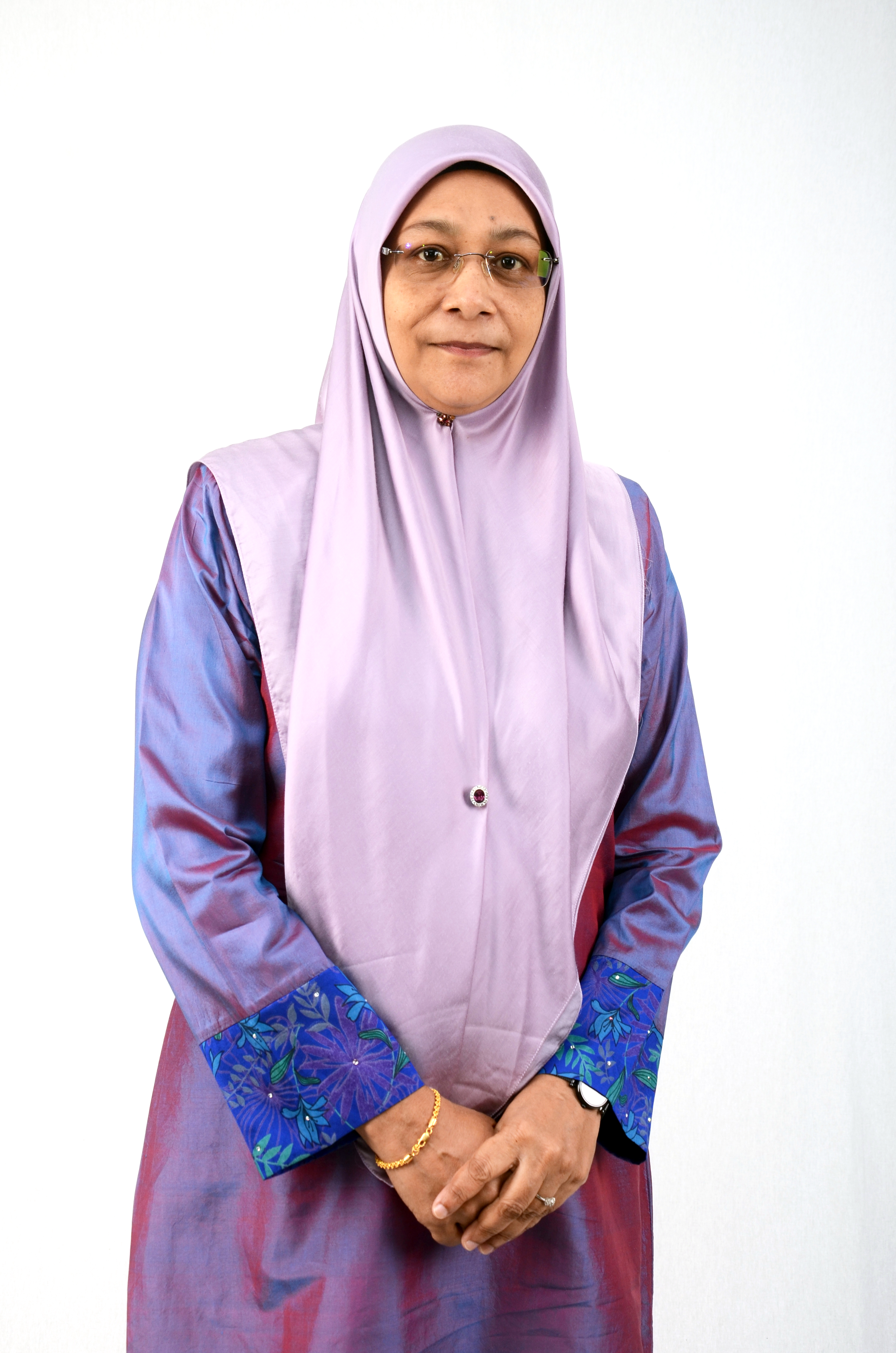 Assoc. Prof. Dr. Khadijah Alavi
Universiti Kebangsaan Malaysia
For over 60 years, rapid development has taken place in the ASEAN and Malaysian communities. Six decades is a long time, and a variety of social changes have taken place during that period. Development is aimed at upgrading or elevating the life status of communities towards that of developed countries in the aspects of health, economy, urbanisation, and formal education. However, behind this developmental progress is the impact of the changes on the lives and well-being of older people.
One of the most significant factors for women is their longer lifespan than men. By 2020, the average life expectancy of ASEAN's women was 73.2 years, based on data from 11 countries. The highest life expectancy was in Singapore (83.7 years), followed by Thailand (79.3), Malaysia (75.9), and the lowest age was in Myanmar at 66.8 years (World Bank, 2021).
An increase in life expectancy tends to cause changes in women's life events. For example, Shobhit et al. (2021) found that an estimated 350 million people lost their spouses by 2020, and 80 per cent of them are women. The increase in mortality among older men is higher than in women, due to biological and social factors like marriage age gaps, less healthy lifestyles, high-risk jobs, and prohibited substance intake among men. However, women over 60 are less likely to remarry than men. Losing a partner among older women can also cause prolonged depression, loneliness, loss of appetite, sleep disorders, and a fear of dealing with society, which disrupt their daily routines and quality of life.
Changes that occur in the everyday life of an older woman can impact her well-being. These life changing events refer to the loss of family members, retirement, illness, and death. Among older women, these changes have serious implications for socioeconomic status, community engagement, health status, and emotional well-being.
One of these socioeconomic implications for older women in Southeast Asia is not having a job or a steady income. In Malaysia, in the 55- to 75-year-old age group, there is a significant difference in resources and total income between older men and older women. Older men with pensionable income report a higher mean income than older women (Hamid et al., 2004; Jariah et al., 2008; Norlaila et al., 2008). Thus, older women depend more on their children for financial and social support. In other cases, they may have little savings or meagre income after retirement, which are insufficient to support living costs in the long term. Savings in the Employee Provident Fund (EPF) are also used for various purposes until there is nothing left to support life after retirement (Suraiya, 2007). This situation becomes more critical when the majority of respondents do not have health insurance to cover their health needs (Khadijah & Fazni, 2022).
Southeast Asia faces an ageing population. A shrinking youth population gives rise to societal implications for older women who are often considered the family's guardians and care providers. In almost all of the ASEAN region and Malaysia, older women 60 years old and older voluntarily care for their elderly parents in their 90s. The types of care provided by daughters include practical care (e.g. laundry, food preparation, child care, and house cleaning); personal help (e.g. talking about problems and giving advice); material help (e.g. money and gifts); and health care (e.g. medical costs, dementia care, stroke). Most of these older women report high levels of psychological stress due to the burdens from caregiving tasks, consequently putting their own health at risk.
In addition, the increase in cases of divorce, drug addiction, pregnancy out of wedlock, and cases of rape among younger generations have resulted in many children living or returning to their grandparents. This phenomenon causes older women to deal with multiple challenges, pressures, and constant burdens near the end of their lives (Doris & Khadijah, 2021).
Living longer also has implications for the health status and mobility of older women. They are more prone to diseases, such as high blood pressure, diabetes, heart disease, stroke, and gout. Most are lifestyle diseases related to poor nutrition, lack of movement/physical activity/leisure, and stress. The ageing process and health status affect women's ability to manage themselves (Nur Syakiran 2017; Khadijah & Fazni, 2022).
The increased prevalence of chronic diseases among older people has also led to disability sickness requiring intensive care. Long-term care facilities and services are essential for chronic patients. This dependence has caused overcrowding in wards and long periods of care in hospitals, resulting in many cases of older neglect due to the absence of informal caregivers (Siti Zaila & Khadijah, 2016). The increased life expectancy of more senior women also affects mental health. The mental health issue of the older adults starts with loneliness, depression, anxiety, emotional disturbances, dementia, and Alzheimer's. There is a complex relationship between loneliness, social isolation, and dementia diagnosis (Hartigan, 2019). The majority of older people, especially in cities, live in solitary environments. Families and society often take for granted, belittle, and make fun of the mental health symptoms of older adults, which impact their physical health and lead to death (Siti Marziah et al,. 2013). How a person internalises the coping strategy through emotional, cognitive, physiological, or social support determines a person's perception of the quality of life.
Resilience is the ability to use survival experience, adaptation, and coping systems to deal with any circumstances and emerge stronger. It is the ability to recover from a difficult life experience. These traits can be learned and can have an effect on successful and healthy ageing.
Resilience is a dynamic process that facilitates an individual's ability to overcome challenges at different points throughout their life course. Resilience refers to the psychological, emotional, and physical resilience of a person in the face of stress and crisis in the flow of life. It is also the ability of women to rise from a variety of problems, challenges, and crises.
Older women can maintain their mental fitness and psychological wellbeing despite the biological, physical, and mental challenges associated with ageing. Some of these challenges include the difficulty of learning or adjusting to new technologies. Older women must enhance their selfesteem and resilience by using power strategies and skills. This will help them cope with both positive and negative changes and improve their emotional and psychological wellbeing.
Drastic and sudden changes in life pose difficult challenges for older women. However, life goes on. Resilience helps them cope with difficult life experiences. Resilience can be developed by focusing on one's mental, emotional, and spiritual well-being. Social support from family members also helps older women manage themselves and the environment.
Previous studies suggest that older women need six levels of strength to face the challenges of increasingly complex life events (Khadijah et al., 2021; Shobhit et al., 2021; Hasani, 2017).
1. Older women frequently avoid or distance themselves from some life crises. Developing positive attachment to adult children and the community can help older women face their daily life crisis and increase resilience.
2. Most older women have trouble sleeping (acute insomnia). Sleep is medicine and has beneficial effects, emphasising the importance of maintaining a pattern of naps as beneficial for increasing energy and stamina for the older woman.
3. Physical movement such as bathing, dressing, and grooming all contribute to keeping the muscles, body, and soul moving, which improves resilience and mental fitness.
4. Emotional resilience is about learning positive and healthy thoughts, self-talk, behaviours, mental strength, mental fitness, and actions as women age.
5. Belief systems give women hope. Older persons say that faith in God is important in their life, along with reading the scriptures, and praying.
6. Role reversal or learning new roles after life-altering events like loss of a loved one, being entrusted with child care or education, managing finances or inheritance, health problems, and so on.
The references may be downloaded from the following link: https://shorturl.at/fCQU2
This article was contributed through the Chair of the Senior Officials Meeting for Social Welfare and Development (SOMSWD). The ASEAN would like to thank SOMSWD Malaysia for its contribution to this issue.
The views and opinions expressed here are those of the author, not those of ASEAN or its members.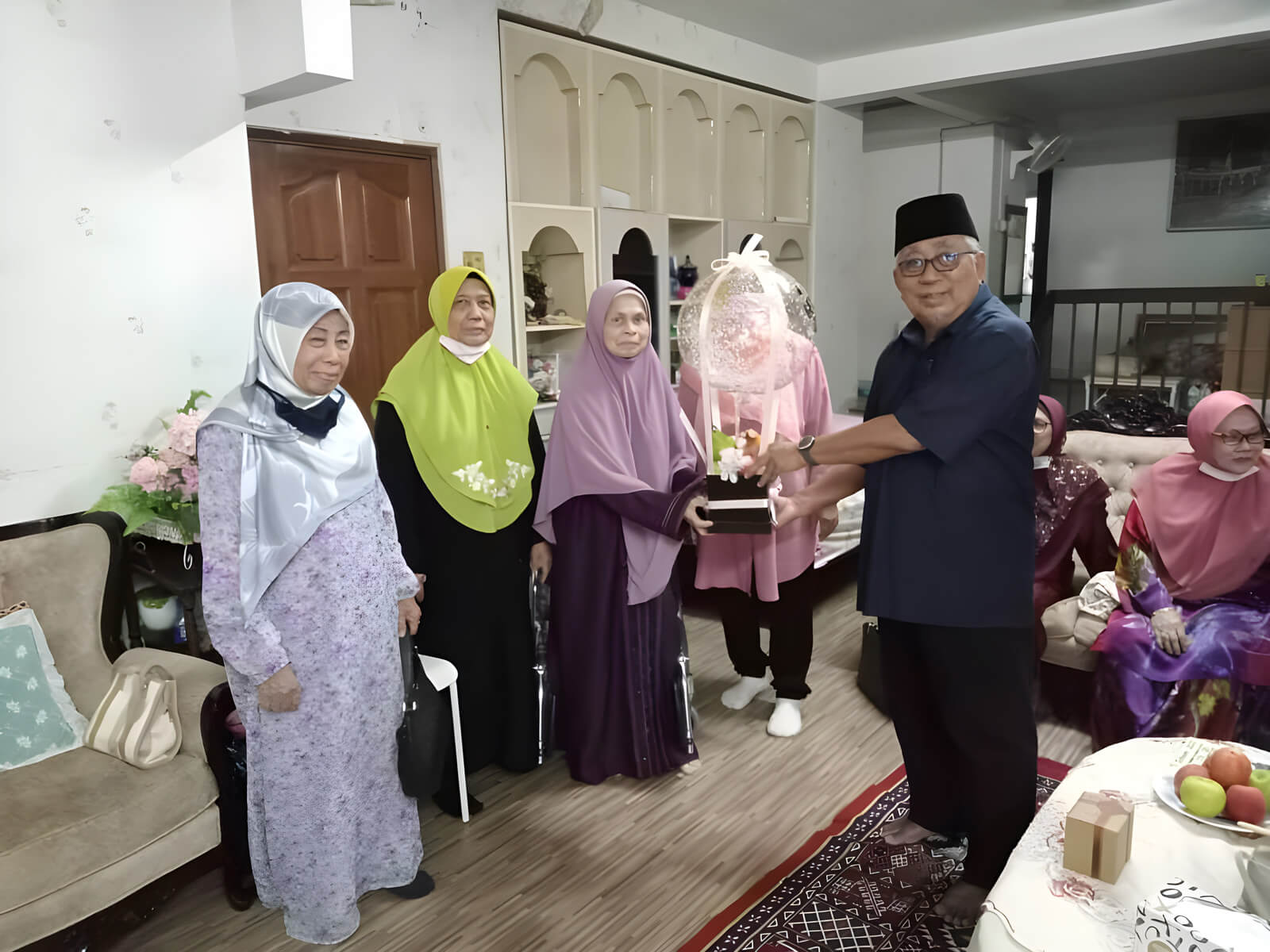 An older woman receives appreciation from the community for her care work