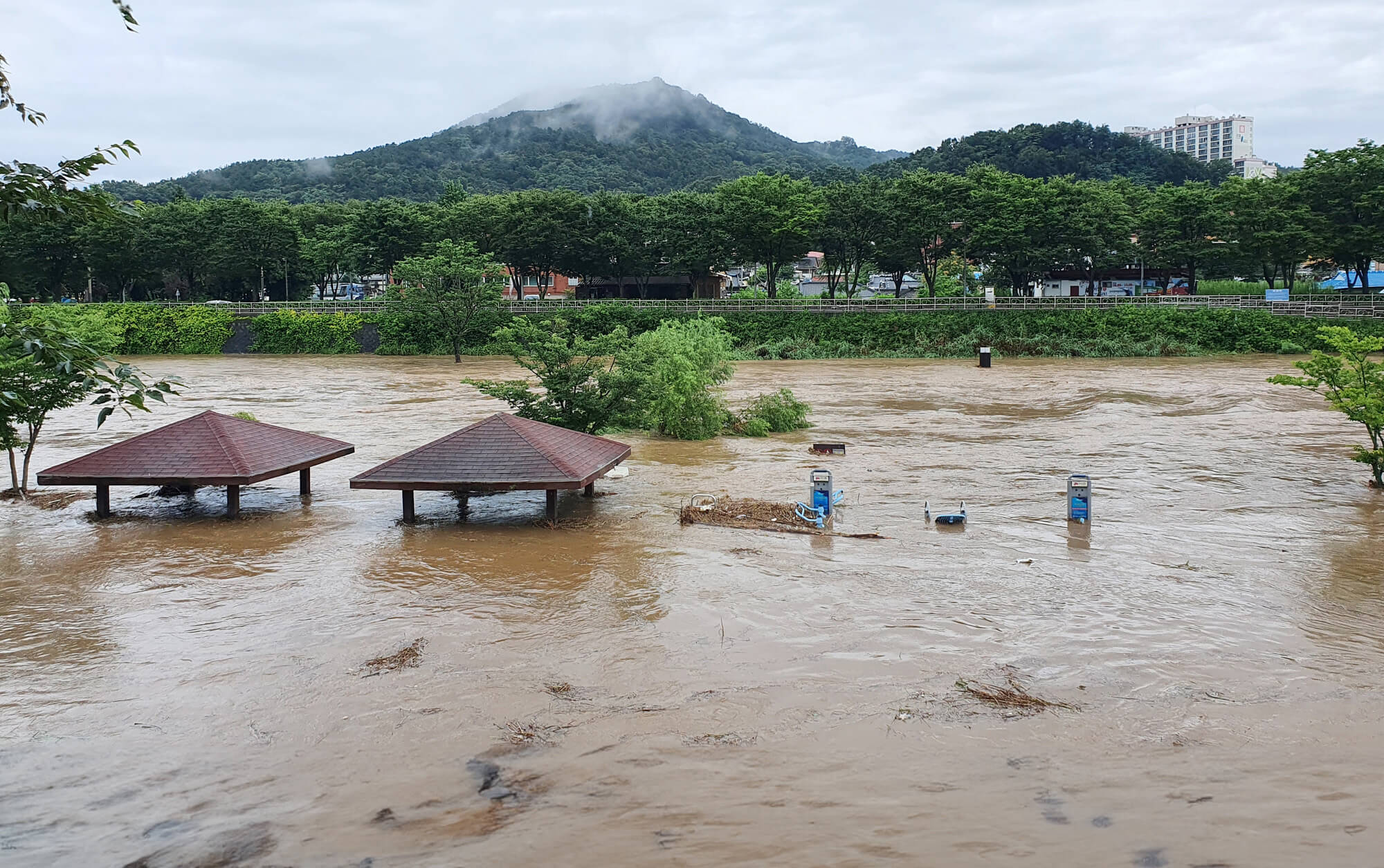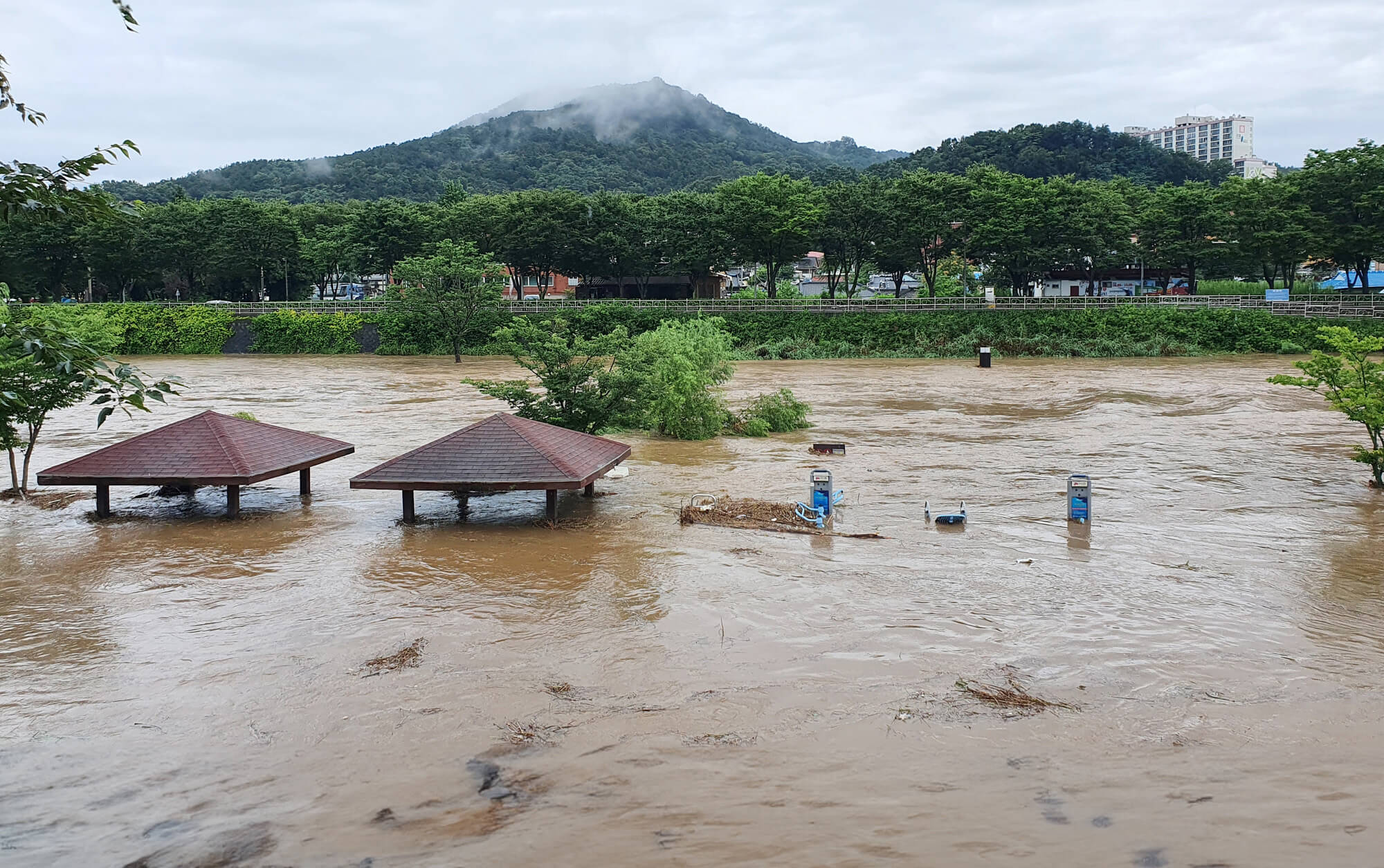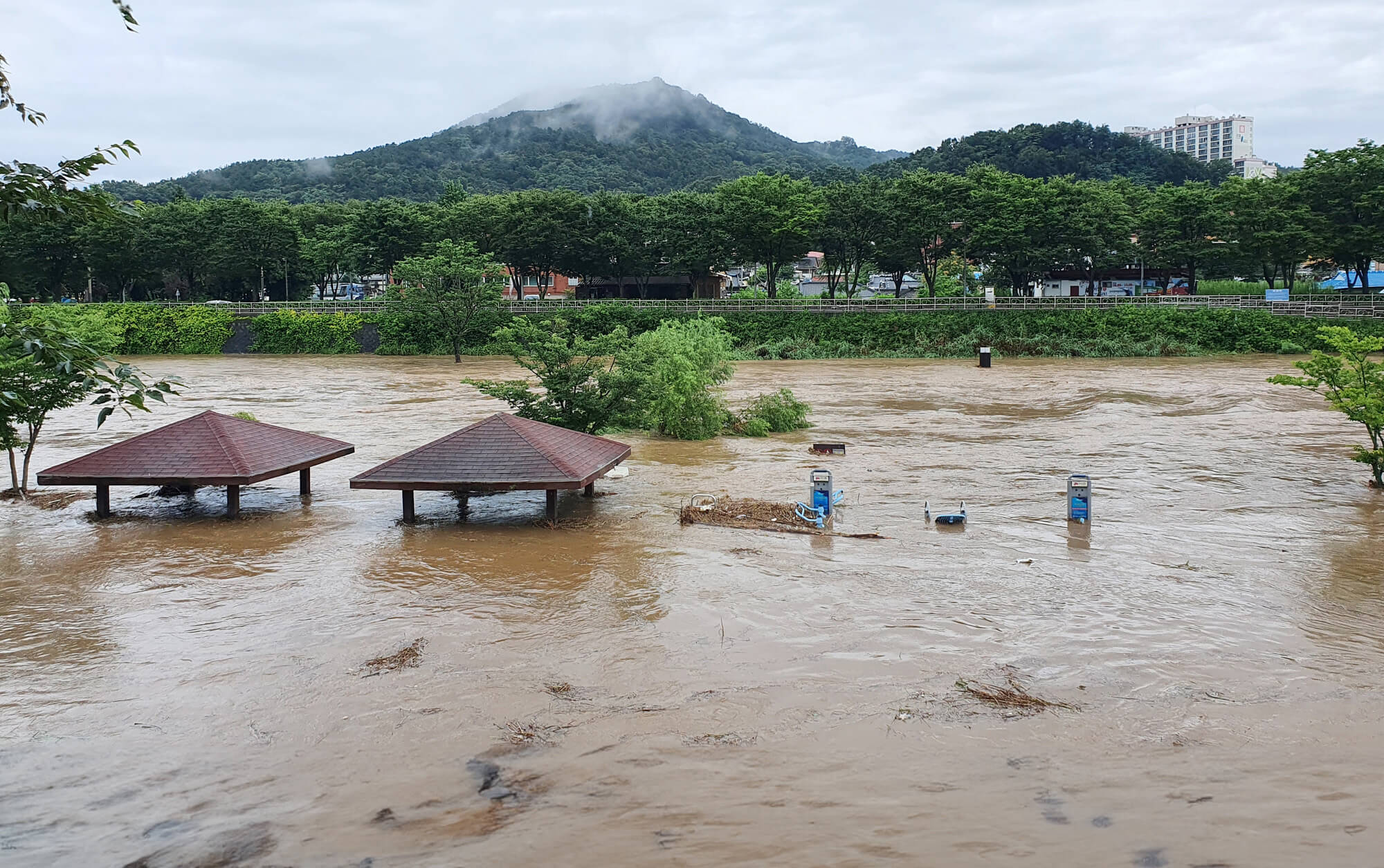 The Lao PDR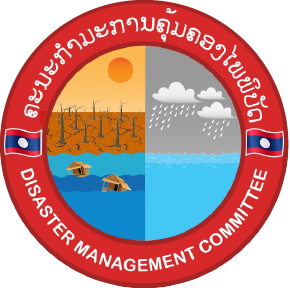 National Disaster Management Office, Department of Social Welfare
The Lao PDR is a country that faces the recurring risk of natural hazards every year. These natural hazards include floods, droughts, typhoons, landslides and earthquakes. Among these, annual flooding occurs yearly, with severe flooding occurring every 2-4 years based on historical records.
According to the Disaster Risk Assessment Report in 2010, areas at risk in the Lao PDR are mainly associated with flood-prone areas, particularly areas along key rivers such as Nam Ou, Nam Ngiep, Nam Xan, Xe Bangfai, Xe Don, and Sekong. From the assessment report, many cities located along these rivers are vulnerable to flooding at different levels of severity.
Landslides are another concern, often triggered by heavy rainfall, particularly in areas with 10 to 25 per cent slope. Storms also vary in intensity, ranging from tropical storms to typhoons or cyclones. Tropical storms bring strong winds, heavy rainfall and even hailstones that can endanger lives, property, and infrastructure.
Droughts have a direct impact on the agriculture sector, food security, and people's living conditions. They also affect the availability of drinking water, water for household use, hygiene, and sanitation. Earthquakes present varying risks to the population, depending on the intensity, Level VII, Level VI and Level I-V.
According to flood information, in 2022, the Lao PDR was affected by Mulan, Ma-on and Noru storms. These floods had widespread impacts, affecting 25 districts, 312 villages, 5,831 families, 19,905 people (of whom 10,045 were female). The floods resulted in injuries to three individuals and claimed the lives of two people. In addition, these floods damaged infrastructure, economy, society, and the environment, with a total estimated damage cost of 552,548,277,447 kip (approx. 27 million US dollars).
In 2018, the Lao PDR was also affected by severe tropical storms such as Son-Tinh and Bebinca, which heavily flooded Attapeu and other provinces. The years 2010 to 2013 brought a series of storms and typhoons as well. For example, the 2011 Typhoon Haima and Typhoon Nok Ten made their way into the Lao PDR, resulting in persistent heavy rains and strong winds across its northern, central and southern provinces. In 2013, Typhoon Jebi and Mangkhut caused heavy rainfall, leading to widespread floods in several areas including Oudomxay province and other provinces of the Lao PDR.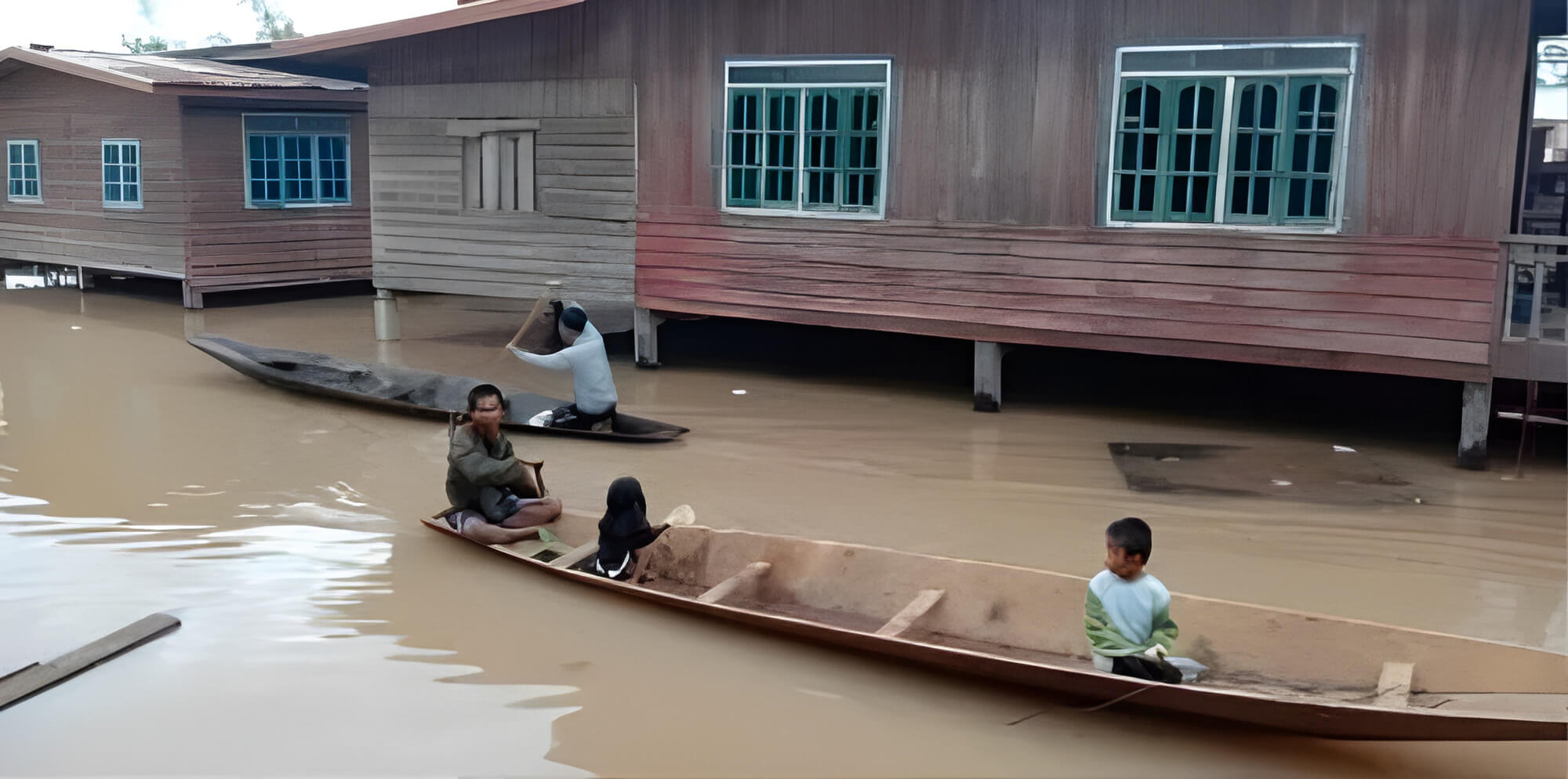 In 2018, the Lao PDR faced severe storms, namely Son-Tinh and Bebinca, causing heavy flooding in Attapeu and other provinces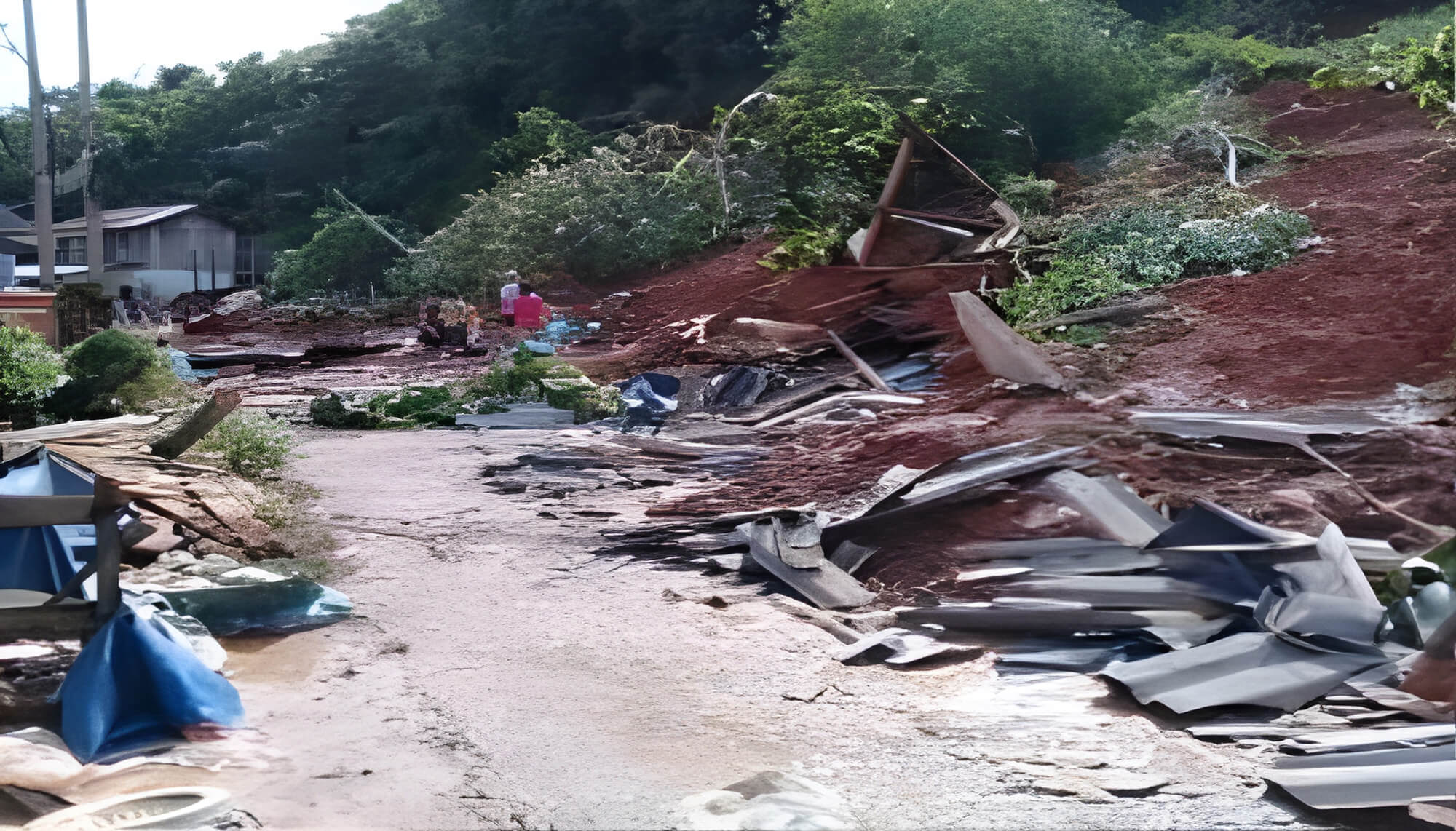 In 2022, Lao PDR felt the impact of storms Mulan, Ma-on, and Noru, leading to widespread floods in 25 districts and affecting 19,905 people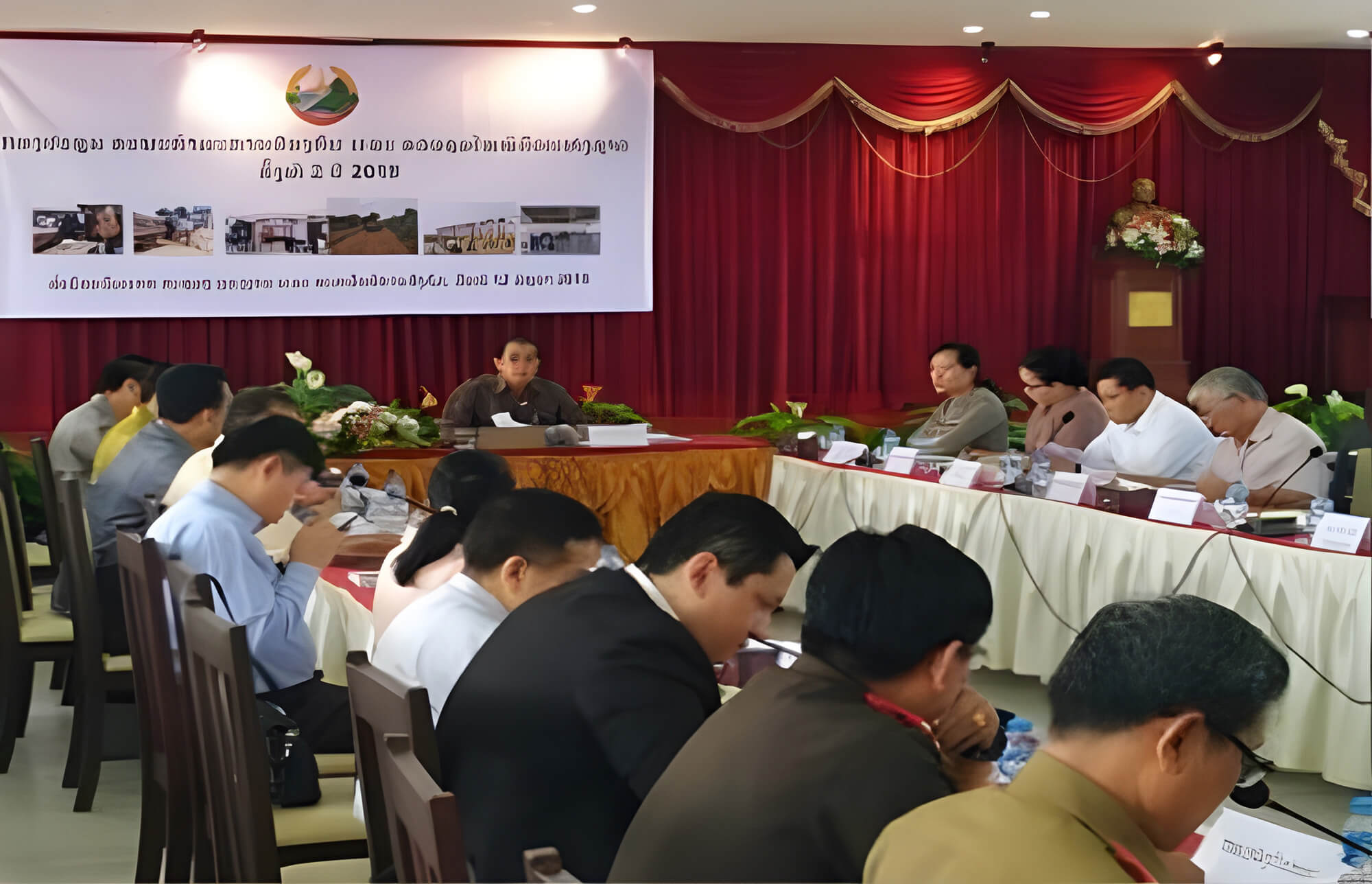 The Lao PDR has established disaster management committees at all levels and allocated potential resources to respond effectively to emergencies
Key elements of the Lao PDR's disaster response
The Lao PDR has established disaster management committees at all levels—central, provincial, district and village level— and allocated potential resources at both national and regional levels to respond effectively to emergencies.
The committees have defined structures and roles for personnel involved in disaster preparedness, emergency response and post-disaster recovery. Since 1999, these committees have held meetings 1-2 times a year to discuss disaster preparedness and response. The frequency of meetings held per year depends on the specific situation and workload, particularly during emergency and preparedness phases (Decree on the Organization and Implementation of the Central Disaster Management Committee No. 199/PM, dated 8th May 2023). The Ten-Year Disaster Risk Reduction Strategy and Sectoral Action Plan aims to ensure that all sectors are engaged and contribute to the priorities and objectives set for mitigating the impacts of disasters at national level.
For emergency response activities, the disaster management committee at each level draws up plans and identifies activities for emergency response every year. This helps ensure the timely response to emergencies and minimises the damages caused by disasters. For disaster recovery, the committee collaborates with development partners to prepare related handbooks, guidelines and strategies for post-disaster recovery. The emergency response is co-chaired by Inter-Agency Standing Committee (IASC), which is a committee that prepares and organises annual meetings before the rainy season to prepare for flood responses in the country.
In addition, at regional level, we collaborate with ASEAN and actively participate in implementing activities under AADMER; implement the Sendai Framework for Disaster Risk Reduction 2015-2030; and coordinate with the UN Office for the Coordination of Humanitarian Affairs and other regional partners in disaster management within the Asia-Pacific region and other friendly countries.
Participation in key activities within ASEAN includes: (i) being a member of the ASEAN Disaster Management Committee; (ii) participating in many activities and meetings such as the annual meeting of ACDM and AMMDM; (iii) carrying out the role of coordinating disaster management efforts within the country and in the region; (iv) participating in activities and implementing ASEAN Disaster Management Day and the International Day for Disaster Risk Reduction; (v) encouraging officials and employees to contribute to disaster management activities; (vi) taking part in emergency response efforts within ASEAN and capacity strengthening activities on disaster management and resilience based on ASEAN Framework 2021-2025, particularly contributing to the One ASEAN, One Response initiative; (vii) participating in training programmes and courses aligned with ASEAN standards on disaster management; (viii) exchanging lessons and experiences with countries that have valuable lessons into effective disaster management; and (ix) learning lessons on disaster risk reduction from other countries, such as the Republic of Korea, China, and Japan.
The Lao PDR's response to and lessons learned from disasters
Over the past years, we have seen the successful implementation of comprehensive disaster management mechanisms at various levels, including central, provincial, and district levels. Numerous legal documents have been developed to support these efforts, such as the Law on Disaster Management, the National Strategy on Disaster Risk Reduction, and the Decree on Disaster Management Fund, etc. These legislations serve as the basis for disaster management committees at all levels to carry out disaster preparedness and reduction measures, encompassing prevention, control and recovery.
Drawing from lessons learned from past disaster response efforts, it is evident that a proper mechanism has been established. However, there is still work to be done. For example, we need to continue developing village disaster risk reduction plans, identifying potential for disaster risk reduction and response, and establishing emergency escape points at the community level. This is because some rural communities in the Lao PDR still have limited emergency escape areas or points. In addition, the development of disaster risk reduction plans at village or community level should be a sustained effort.
---
Authored by the National Disaster Management Office, Department of Social Welfare, the Lao PDR