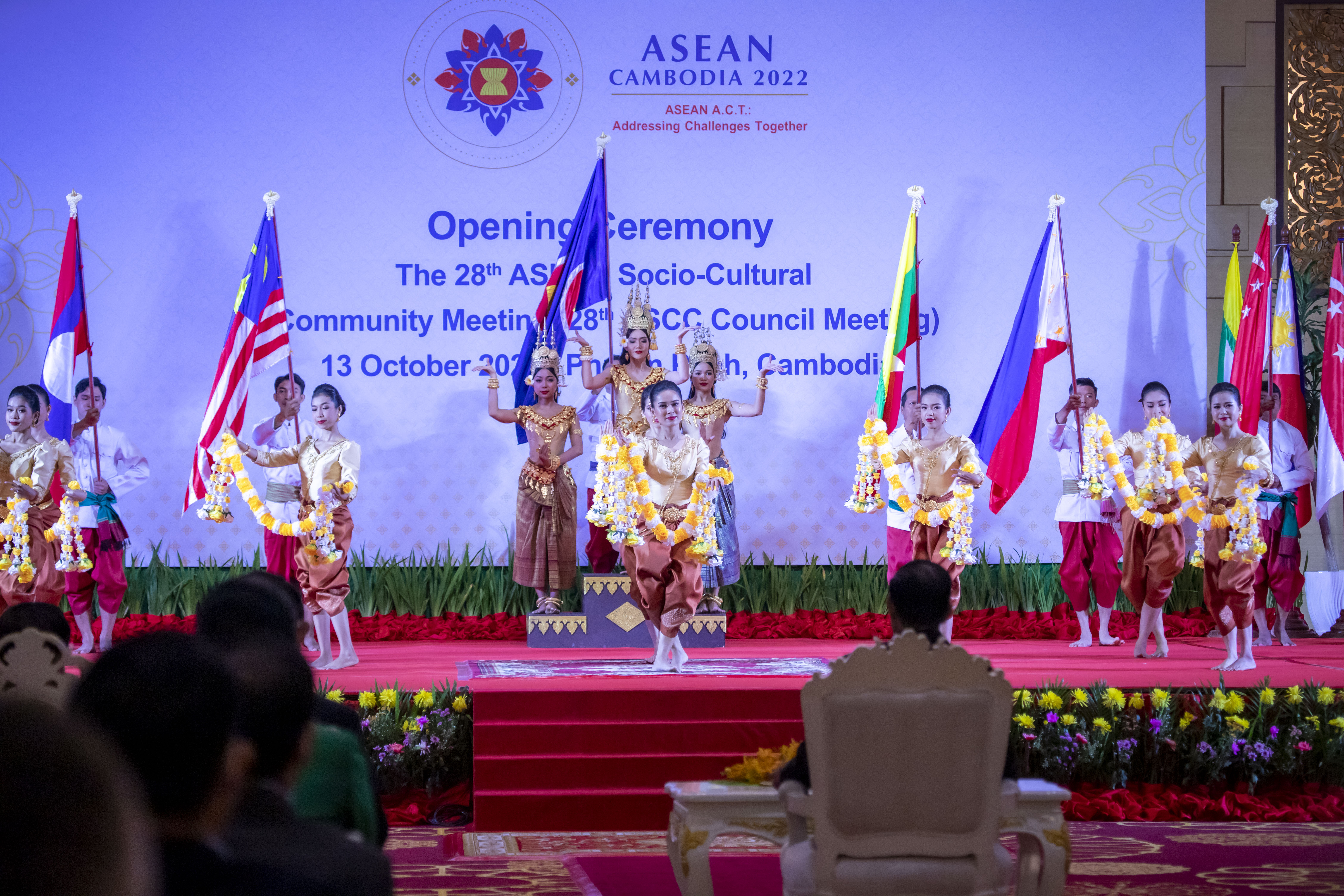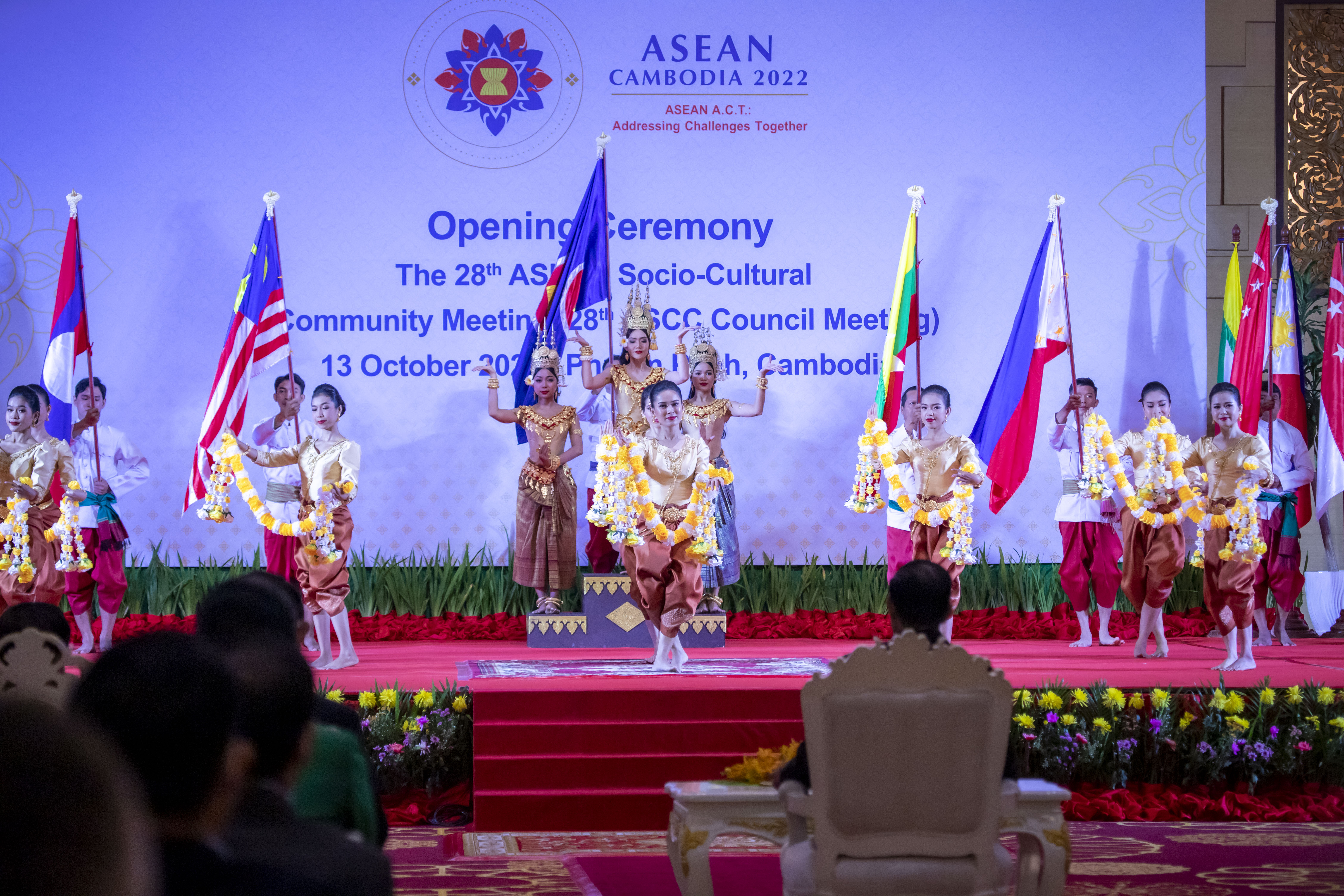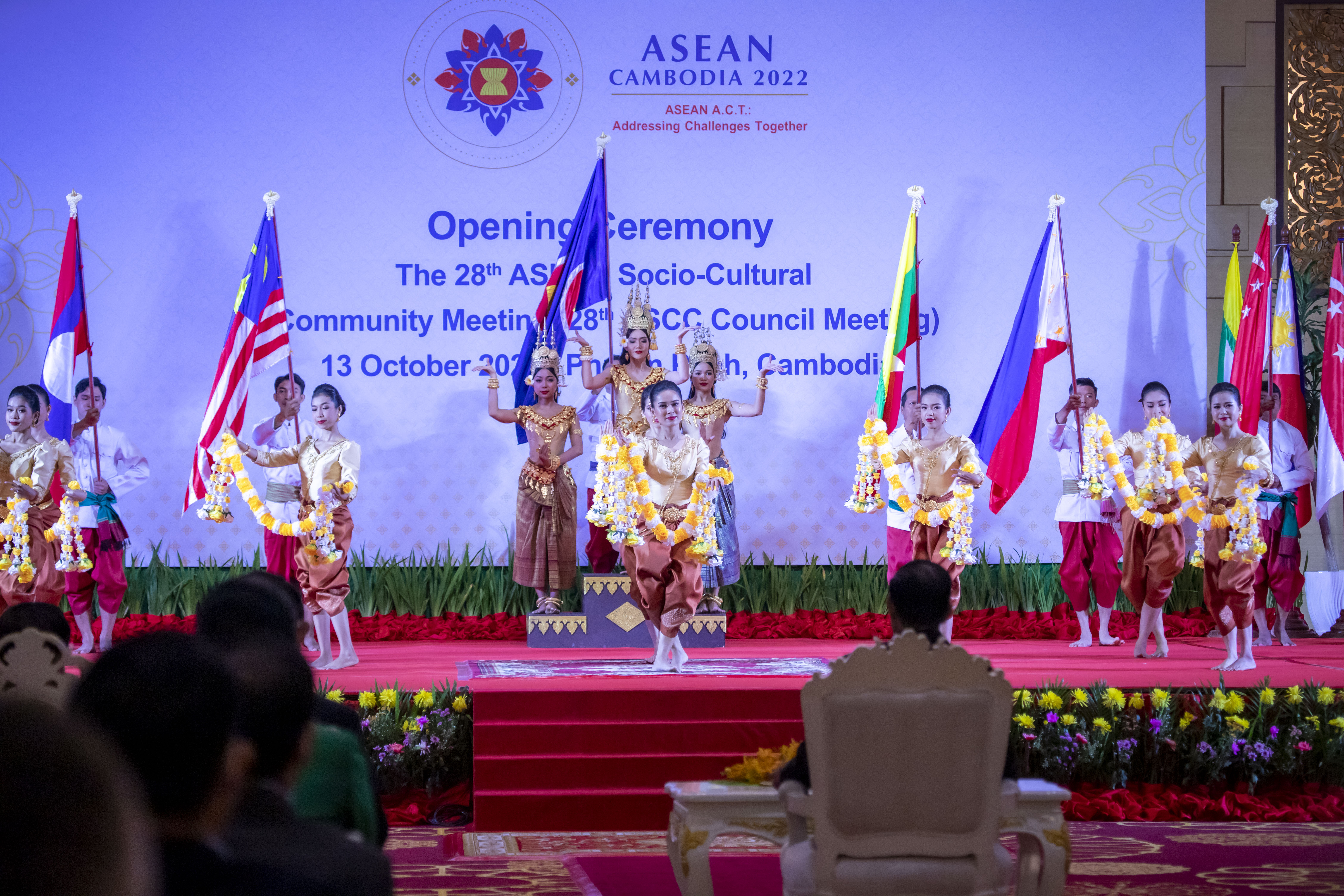 The 28th ASEAN Socio-Cultural Community Council Meeting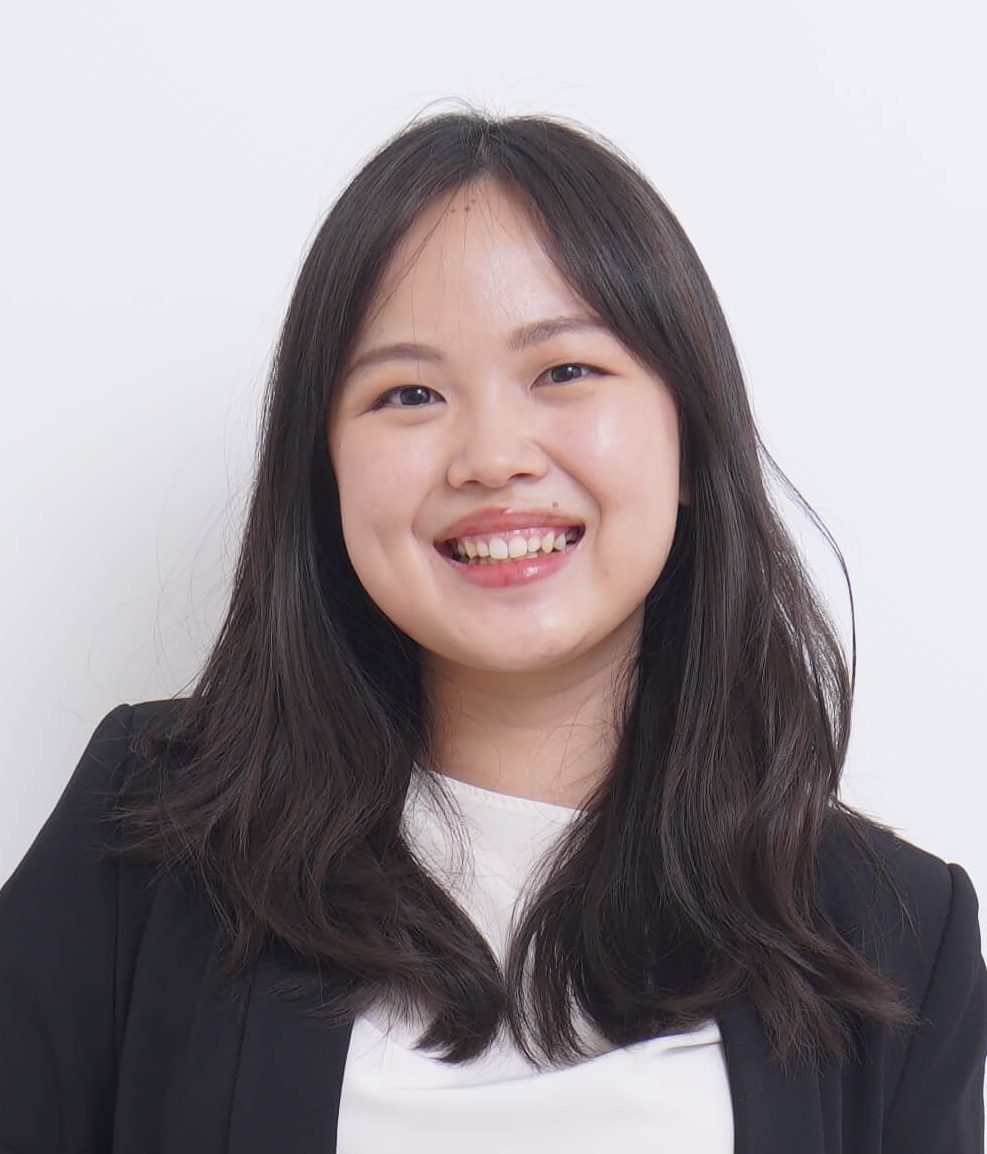 Pricilia Putri Nirmala Sari
Officer, ASCC Analysis Division, ASEAN Socio-Cultural Community Department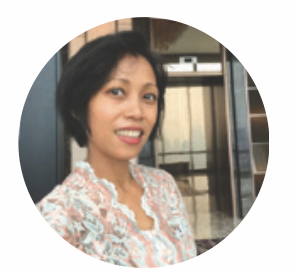 Dinita Setyawati
Senior Officer, ASCC Analysis Division, ASEAN Socio-Cultural Community Department
ASEAN Identity and Community Building
The ASEAN Socio-Cultural Community (ASCC) Council held the 28th ASCC Council meeting in Phnom Penh, Cambodia on 13 October 2022—its first in-person meeting in two years. The meeting discussed the strategic direction for ASCC and its cross-pillar and cross-sectoral work.
The meeting was chaired by Dr. Hang Chuon Naron, the ASCC Council Chair and Cambodia's Minister of Education, Youth, and Sports. ASCC Council Ministers, ASEAN Member States representatives, and ASEAN Secretary-General Dato Lim Jock Hoi were in attendance.
Cambodian Prime Minister Samdech Techno Hun Sen, in his opening remarks, stated that to strengthen resilience and sustainable socio- economic development and recovery, ASEAN must intensify cooperation and pay greater attention to the protection and development of human capital. According to him, this could be achieved through wider adoption of digital technology, the development of crisis-ready public health and social protection systems, and the strengthening of the education sector and skills development.
The council commended the broad range of ASCC outcome documents that would be endorsed to the ASEAN Leaders at the 40th and 41st ASEAN Summits in November. It was emphasised that the ASCC outcome documents under Cambodia's ASEAN Chairmanship 2022 theme "ASEAN A.C.T.: Addressing Challenges Together" were timely, as ASEAN is doubling its efforts to secure a strong, sustainable, and inclusive post-pandemic recovery.
The key topics and recommendations discussed at the meeting were the need for the ASCC to intensify efforts to enhance social, human and sustainable development, strengthen AMS' collective efforts to build resilience and preparedness for future challenges, innovate institutional effectiveness, and strengthen cross- sectoral and cross-pillar coordination.
The meeting also commended the notable progress made in the ASCC Blueprint 2025 implementation and ASCC's alignment of its activities and sectoral work plans with the ASEAN Comprehensive Recovery Framework and Implementation Plan.
At the meeting, the council appreciated Secretary-General Dato Lim Jock Hoi for his service as he completes his five-year term of office at the end of 2022. The council highlighted the Secretary-General's firm commitment to the ASEAN Charter to mobilise resources and actions in response to the COVID-19 crisis, prepare for a robust post- pandemic recovery, and prepare ASEAN people for the future of work.
Moreover, Dr. Hang Chuon Naron acknowledged the Economic Research Institute for ASEAN and East Asia (ERIA) support to ASCC. The ASEAN Leadership Forum on Rural Development and Poverty Eradication, and the second research on learning loss in reading and mathematics at the primary school level in Lower Mekong countries throughout the pandemic, were some of the activities and projects that benefitted from ERIA's support.
Several events were also held on the side of the meeting, including the inauguration of the Centre for Southeast Asian Studies in Phnom Penh, the 6th ASEAN Youth Video Contest, the 1st ASEAN Youth Photo Competition, and the 1st ASEAN Youth Debate.