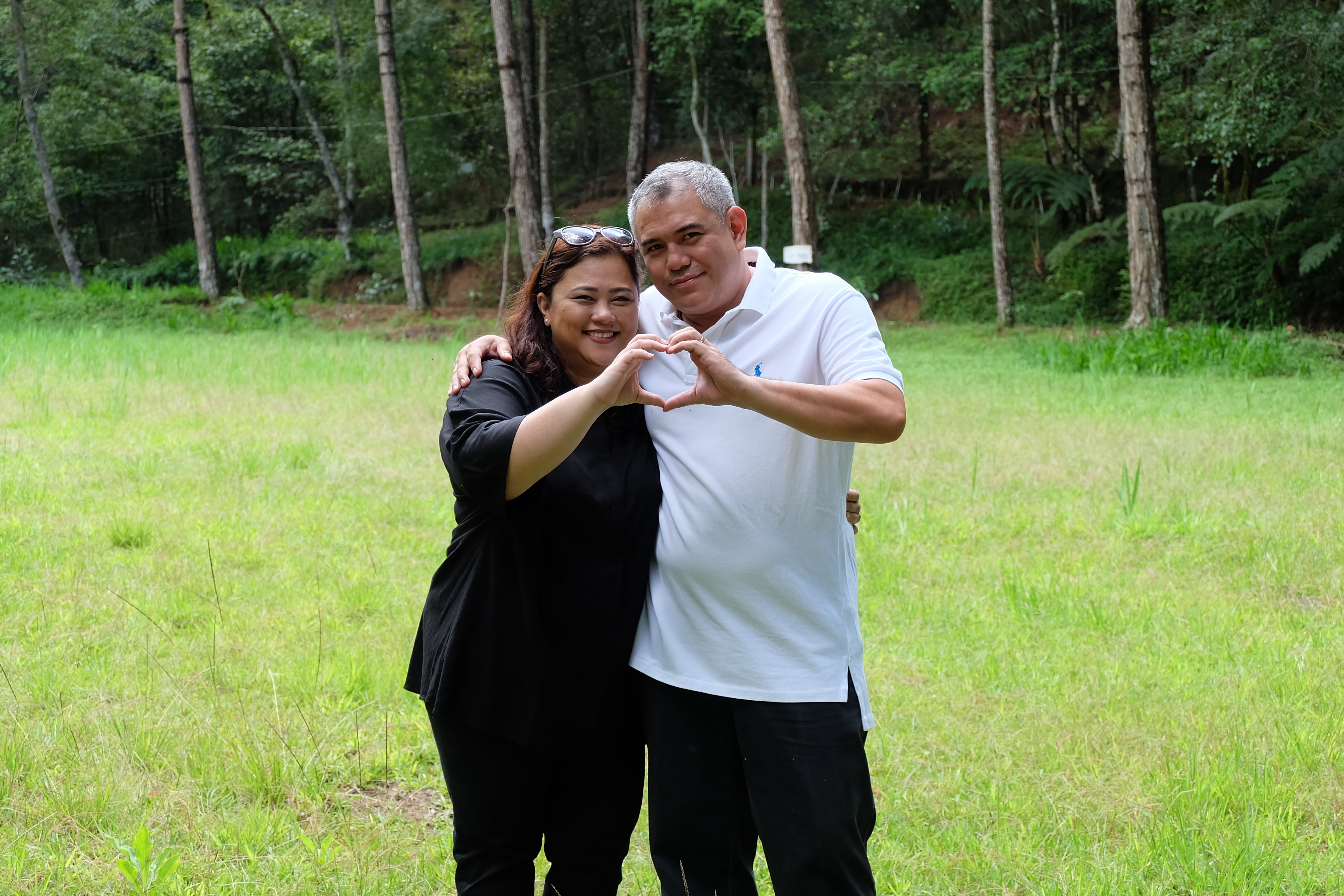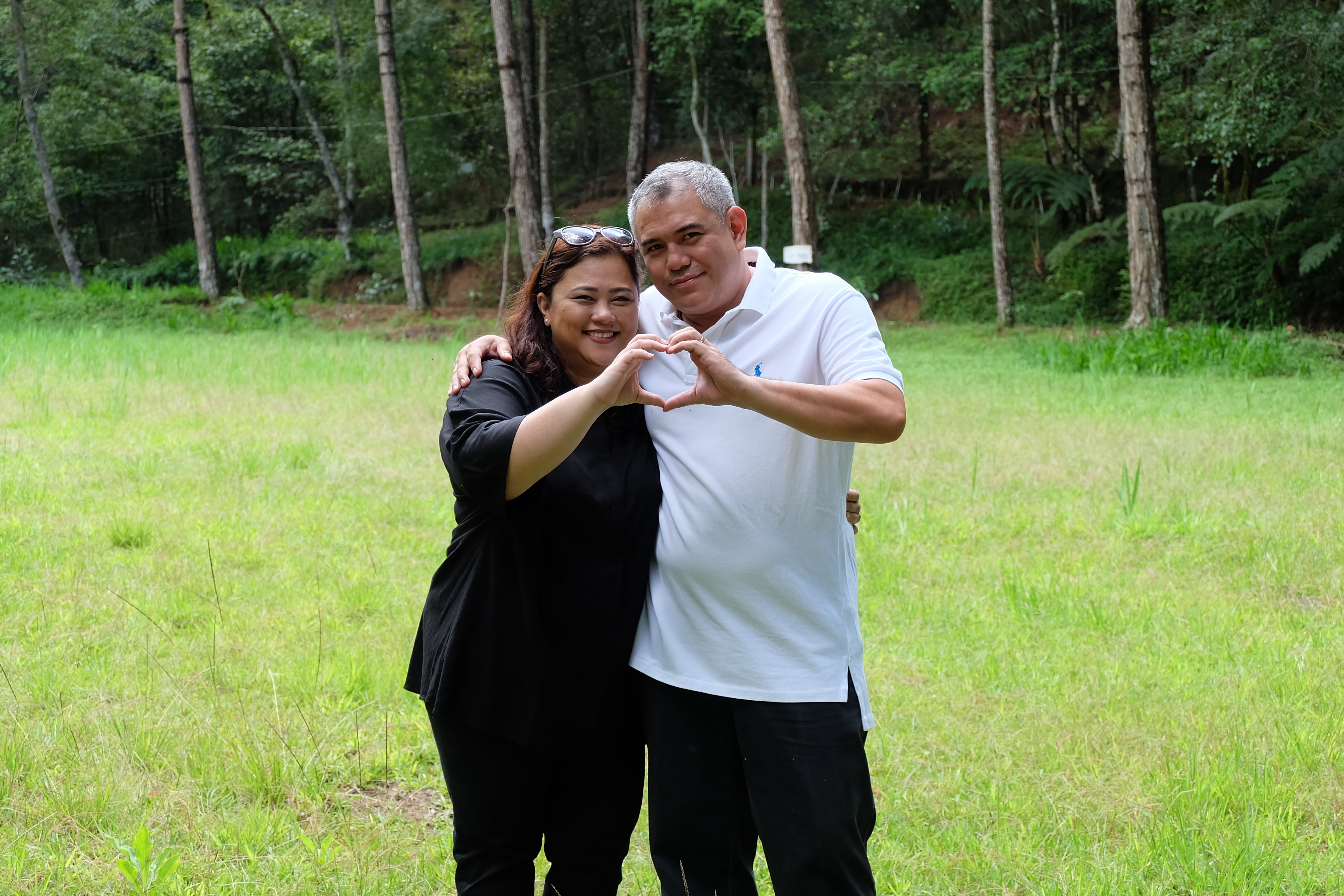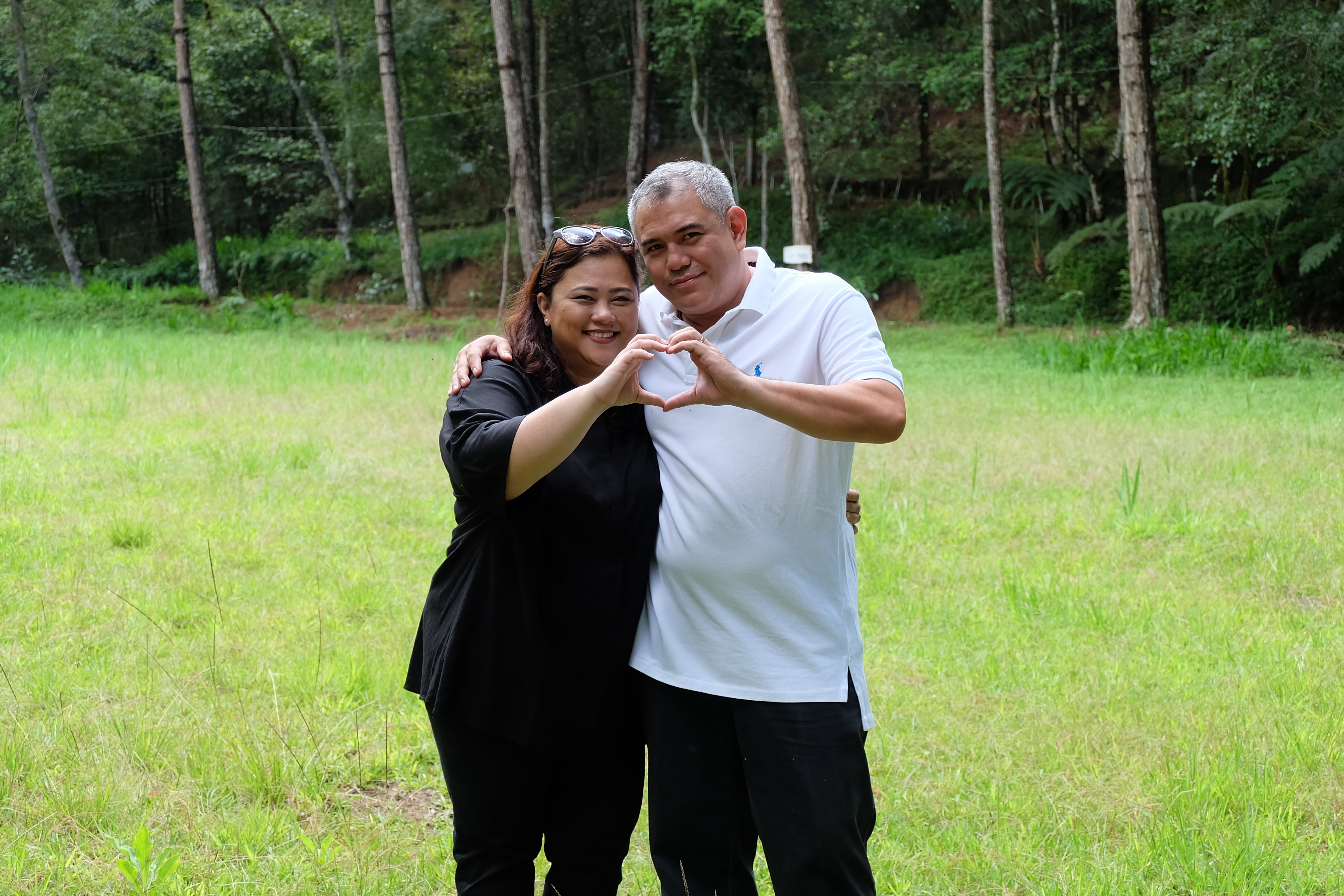 Sean Luke Dado
On 17 July 2020, Sean Luke Dado, his wife Hazel, their two daughters, and grandson fell ill and later tested positive for COVID-19. Another grandson was spared from the disease. In just 14 days, Sean lost his college sweetheart and wife of 29 years.
The ASEAN asked Sean questions about the unimaginable pain and loss COVID-19 caused his family. He chose to reply with a letter he wrote to his wife. Sean posts messages to Hazel on social media, sometimes sharing the mundane, happy events of the day, often talking about how the family tries to cope without her.
Hazel is one of at least 46,000 who have succumbed to COVID-19 in the ASEAN region. Sean agreed to tell his story because he says, "I think it's important to connect faces and stories to all the numbers and statistics, so that people will remain aware that COVID-19 causes real and lasting human suffering."
Dear Hazel,
For the past few weeks, I've been following news about the vaccinations happening in many parts of the world. From Ireland to Israel, people in the frontlines against COVID-19, and those most vulnerable to this deadly virus have been given priority to receive the vaccine. It's going to be a long, complicated process to get the vaccine to every corner of the world, but it is still a glimmer of hope in what has been a very grim year.
Here in the Philippines, we're painfully aware of how far we are down the ladder of nations slated to get the vaccine. It's not that our government has been incompetent; just that no nation could possibly have seen a pandemic coming in this 21st century, much less prepare for it. Even the mightiest country in the world, the United States, has recorded the greatest number of casualties brought by this deadly disease.
But we cling to the hope that eventually, the vaccine will reach us all and that I will be able to watch our children and grandchildren be inoculated against this deadly virus. And as much as I look forward to that day, it would also fill me with sadness because, for you, the vaccine has come too late.
Right up to the time we all got sick, with all my heart, I believed we would survive this pandemic. Even during the early days when so much was unknown about COVID-19, we already followed the safety protocols directed by the WHO. We stayed at home as much as possible, wore masks when outside, washed our hands frequently, avoided crowds and social gatherings; we did everything we were supposed to do.
In almost 5 months since the lockdown started, you only left the house once, during the first month, to buy groceries. And yet, COVID-19 found its way into our very home, infecting you, me, our two kids, and our grandson. And by the time COVID left, it had chosen to take you.
COVID separates people and families in the cruelest of ways. My last glimpse of you was when I dropped you off at the ER entrance while I drove to the parking lot. By the time I got back to the ER you were already inside, and I never saw you again. To the end of my days, it will forever weigh heavily in my heart that it was how we parted.
For the next 14 days, you fought bravely against COVID, as did our children and grandson at home. Through the help of so many people, against all odds, we were able to find all the medicine you needed, including blood and plasma. Due to the shortage of supplies caused by the pandemic, finding them was a miracle in itself. But in the end, the doctors couldn't change the fate that was already written for you by God, even before you were born.
As the doctors kindly held up their cellphones to you so we could say our goodbyes through a video call, and I watched you helpless and dying… I couldn't help but question the benevolence of our Almighty God. Yet when your soul went to heaven, and we were faced with our loss, we turned to the same God to dry up our tears.
During the days that followed, every breath I took was a conscious effort. Every thought was a prayer. I and the children had no desire to eat, each of us lost in our own grief. But it was the kindness of relatives and friends who pulled us out of our beds and nursed us back to health. People started sending us food; morning, noon, and night. Even strangers rang our doorbell, leaving fruits and vitamins on the chair that was placed outside our gate. Not wanting the food to go to waste, we began eating again and started getting well.
Now I pray for the day when the world can move forward once more, and this pandemic will be but a harsh part of our collective memory. But for now, every morning, I force myself to get up, painfully aware that I live in a world which no longer includes you. Like millions of other people, there is a void in my heart that can never be filled. But life has to go on, even though it is no longer complete.
Someday this pandemic will end. And when it does, I picture families emerging from their homes and into the sunshine, complete and untouched.
I miss you, Hazel. Wish you were here.
Love,
Sean