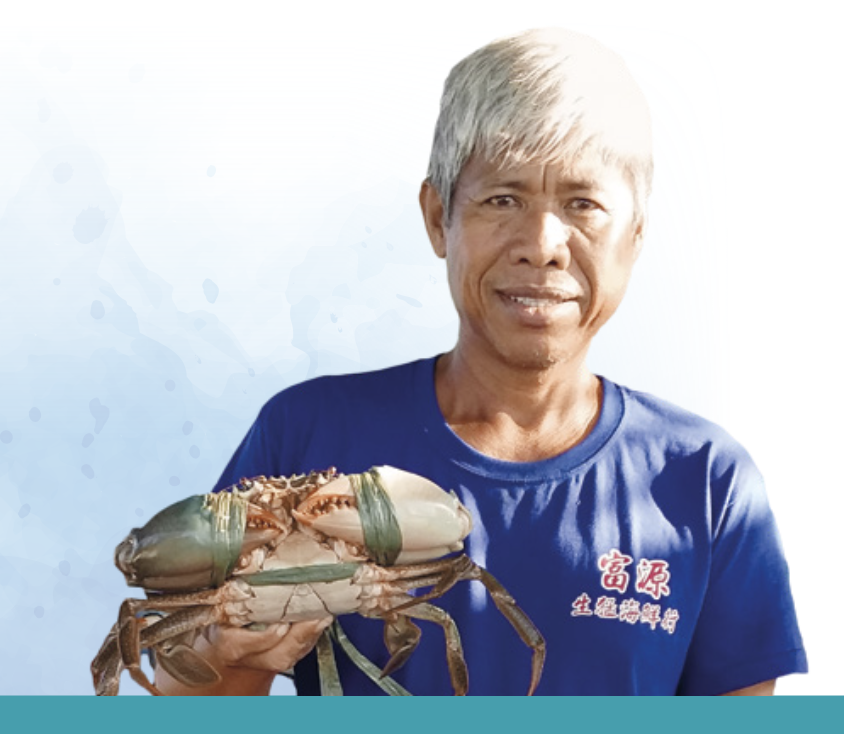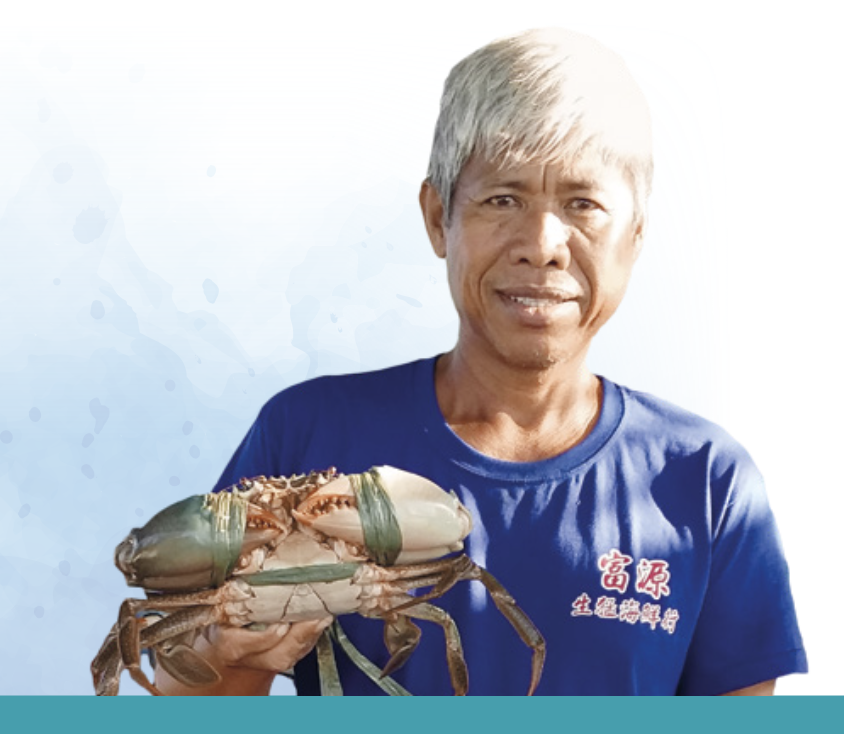 Roberto "Ka Dodoy" Ballon
Environmental Champion
Joanne Agbisit
Associate Editor, The ASEAN
Long before experts sounded the alarm bells on depleting mangrove forests, Roberto Ballon, fondly called "Ka Dodoy," and his fledgling group of fishermen were already knee-deep planting mangrove trees in their coastal community of Concepcion in the Municipality of Kabasalan, Province of Zamboanga Sibugay.
Ka Dodoy recognised early on that the mangrove ecosystem must be preserved for marine life to flourish and serve as a constant source of food and livelihood for his community. It drove him to organise the Kapunungan sa Gagmayng Mangingisda sa Concepcion (KGMC) [Association of Small Fisherfolk of Concepcion] in 1986 and form partnerships with government agencies and nongovernment organisations. His decades-long  leadership and efforts  to restore and manage the mangrove cover and protect the coastal resources of his community earned him the prestigious 2021 Ramon Magsaysay Awards (Asia's version of the Nobel Prize).
"Before the 1980s, our environment was idyllic and unspoiled. Fish was plentiful and easy to catch. Our fishing grounds were close to shore, and so we did not have to spend hours paddling into the sea or spending too much on  fuel. Our parents, grandparents settled here because of this natural abundance. But by the mid-80s, we were venturing farther out into the sea to get a good catch. Our mangrove cover was shrinking. Illegal fishing was rampant. Dynamite fishing was poisoning our fishing grounds. The use of fine-mesh fishing nets was also common. Mangrove areas were getting converted into fishponds. The rest were being cut down and sold or turned into coal. Without mangroves, fish stocks and other marine life lose  their shelter and cannot lay eggs or feed.  As our mangrove cover diminished, so did our marine resources, such as crabs, prawns, and fingerlings. We were losing our food and livelihood sources. So most of us had to move farther offshore to catch fish, costing us a lot of money, gasoline, and time.
As our mangrove cover diminished, so did our marine resources, such as crabs, prawns, and fingerlings. We were losing our food and livelihood sources. So most of us had to move farther offshore to catch fish, costing us a lot of money, gasoline, and time.
"These issues pushed other fishermen and me to form KGMC. We wanted to protest against these illegal activities and bring them to the attention of the authorities. The organisation that helped us form KGMC, called the Catholic Church Social Action Ministry, taught us how to approach and seek help from the government. That is what we did. We approached the Department of Environment and Natural Resources (DENR) and our local government unit. But instead of helping us, we ended up shelling out money to secure legal documents. We were losing so much money but going nowhere so many were discouraged. Our members dwindled from 30 when we first started to just five in 1997-1998. We decided to just act on our own. And so we started planting mangrove trees. I thought maybe when the government sees our efforts and how committed we are, it will eventually extend help.
"Even with dwindling membership, the organisation was able to restore about 50 hectares of mangrove cover. This was based on DENR's assessment in 2000. In the reforested areas, we started laying fish traps (gillnet, baklad, bubo) and we were harvesting a good amount of crabs, fish and oysters again. I was the first to go into oyster farming in the 90s. Then later, with loans, I started lapu-lapu (grouper) culture. Our former members started to notice that our efforts were bearing fruit and they wanted to join the association again. They wanted to go into aquaculture as well, but the problem was that they wanted access to capital without the proper preparation or doing the hard work. I told them they could do this as well, but they had to put in the work. They thought the government just gave money and that's it, but the local government advised them to continue protecting the mangroves and look at what I've done as a 'model' for fish farming.
"We were able to enter into a co-management agreement with the DENR and the local government unit, covering 47 hectares of mangrove areas in Kabasalan Municipality. We actually initiated the process with the help of the Forest Foundation Philippines and Xavier Agriculture Extension Services. We drafted the resolution and wrote a letter of intent. We have demonstrated that we could protect our mangroves even without government support, but we wanted an instrument that would make it official and strengthen our position so we can fully protect our coastal environment.
"What is the impact of all our initiatives and advocacies? We always hear the terms poverty reduction and inclusive growth, but how are they really measured? For me, change should be visible. In our case, it is very plain to see. Before, our members used paddle-driven boats, but since they're now earning good income from fishing, they have been able to replace these with motorised fishing boats. They now have appliances at home, and their houses, including their bathrooms, are now made of sturdier materials. Their children all go to school, and they have gadgets for online schooling. Most importantly, our members are able to save, so even if they were unable to fish for three days or even a week, they would not starve.
"We have introduced KGMC's initiatives to the rest of Zamboanga Sibugay, and even in other areas like Palawan province, Quezon province, Bicol region. We shared our experiences and taught them what we know. We want other coastal communities to do what we do and thrive as well.
We always hear the terms poverty reduction and inclusive growth, but how are they really measured? For me, change should be visible.
"The three most important lessons we try to impart are, first, focus on environmental protection and management, especially, the restoration of mangroves. Second is livelihood and enterprise development. They should develop their potential and enhance their marketing, aquaculture, and farming skills. Third, they should embrace the spirit of bayanihan and strengthen their organisation or cooperative. No one wins if each goes his/her own way. It is also easier to get government support if a group is well-organised. Government agencies are more willing to provide assistance for initiatives that will benefit the whole organisation.
"Other than mangrove restoration and protection, KGMC is implementing or involved in other activities as well. For example, we conduct bantay-dagat (sea patrol). We also provide regular training on marketing and fish farming in cooperation with government agencies.
"Our women and youth members have a savings club. Our youth members are part of the Youth's Involvement in Enterprise and Learning Development or YIELD program. They post online and sell our products, such as crabs, oysters and other seafood, usually after school hours, after their online study. They earn while they use their gadgets. They earn while studying.
"We also implement a 'trash for cash' initiative. Before, trash was everywhere, but because of our program, people became obsessed with collecting trash. Each sack of trash collected is equivalent to a raffle ticket.
"When the Ramon Magsaysay Foundation called me to say I won (the Ramon Magsaysay Award), I thought it was a prank. It wasn't until I did some research that I learned who the past winners were. I could hardly believe that I was chosen for this award since I'm not a doctor or a scientist. But, once it sank in that I won, my entire family and community were grateful and honoured. It was a recognition of our work, which some people have questioned. They would say, 'what will you get out of planting mangroves?' I'm happy that the Foundation is willing to recognise the good work of ordinary people. I am inspired by this award, and I will make sure that it will not go to waste. It validates the work of other fishermen in the country and elsewhere in Asia who are doing the same thing. Through this award, the fishing profession has also regained the respect of other people.
"Our work is not yet done. We still need to help a lot of fishermen in our community. We need to give them training, organise them, or strengthen their organisation. The government should fully support mangrove reforestation and coastal protection initiatives all over the country. There should be a law that mandates the government to invest in environmental protection and set up programs for small fishermen, programs that will organise, capacitate, and give capital to organisations  and cooperatives. The Philippines has the fifth longest coastline, yet we don't have a Department of Fisheries, unlike our neighbouring countries like Viet Nam and Indonesia. We are also supposed to be the center of marine biodiversity, but we don't have concrete programs to take care of it and our fishermen. There are talks about importing fish. We have not even maximised our potential for aquaculture, especially in Mindanao.  Government should invest in hatcheries, post-harvest services, aquaculture training, feeds industry, bangus (milkfish) production, multispecies fishery. We will end up exporting fish if the government invests in these. 
"In the past, fishermen would tell their children, 'study hard so that you won't end up becoming a fisherman or farmer.' This message is wrong. We should be telling our children, 'study hard so you can become a professional fisherman or farmer so that someday, we have the capacity to export rice and fish.'
The conversation has been translated, condensed, and edited for clarity. The views and opinions expressed in the text belong solely to the interviewee and do not reflect the official policy or position of ASEAN.