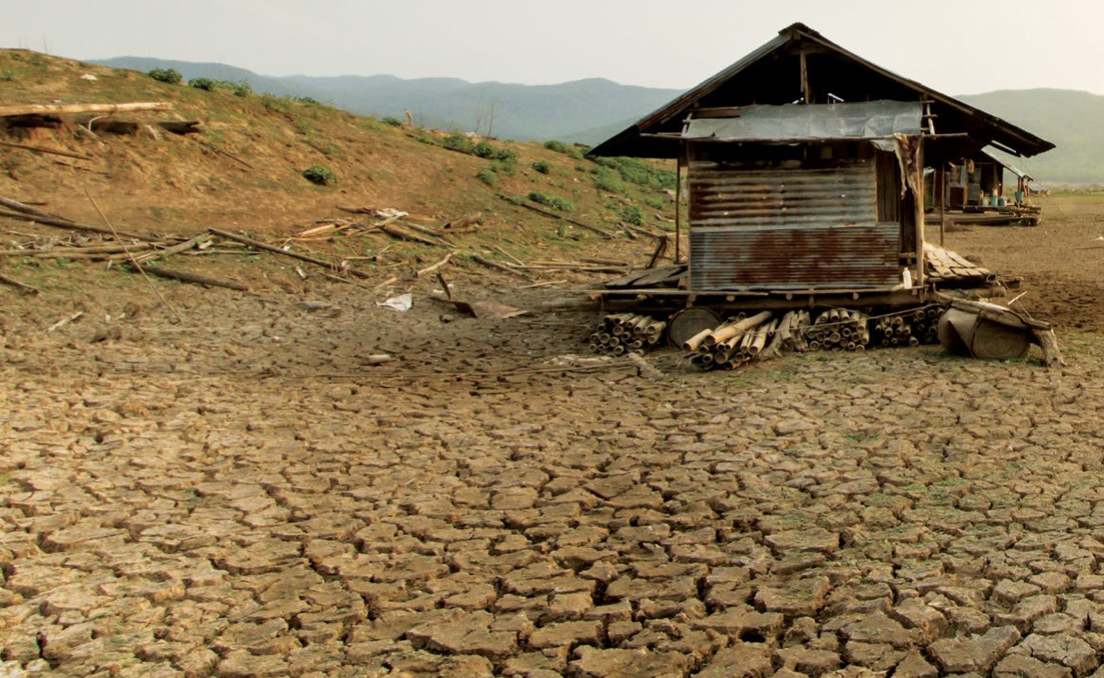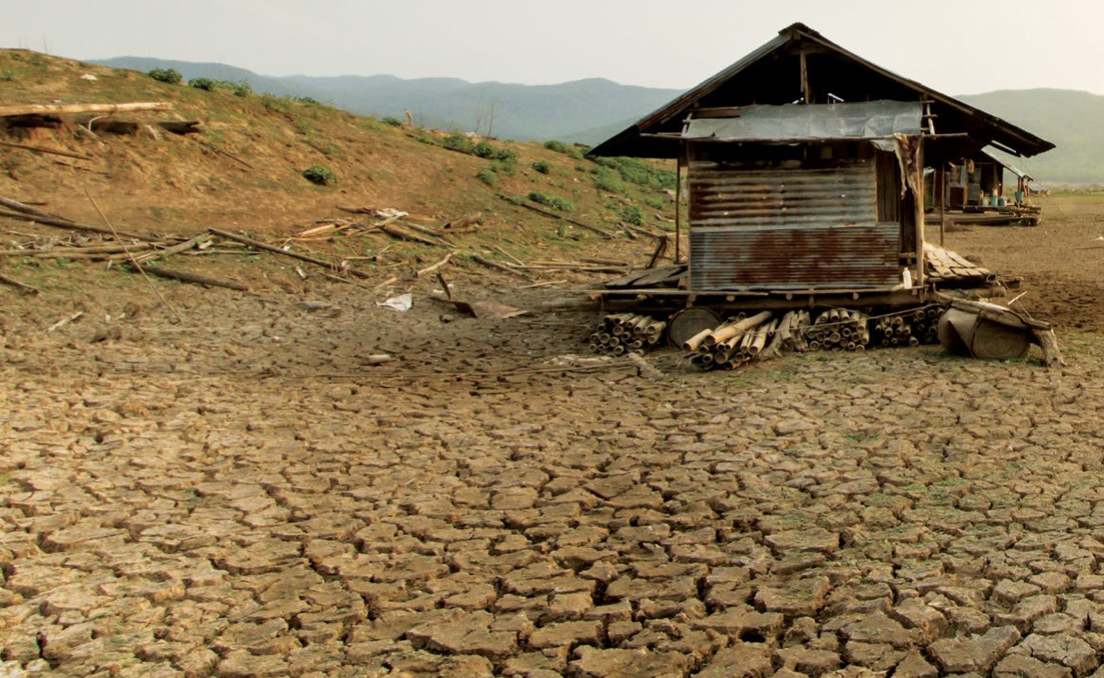 Ready for the Dry Years: Regional action to adapt to drought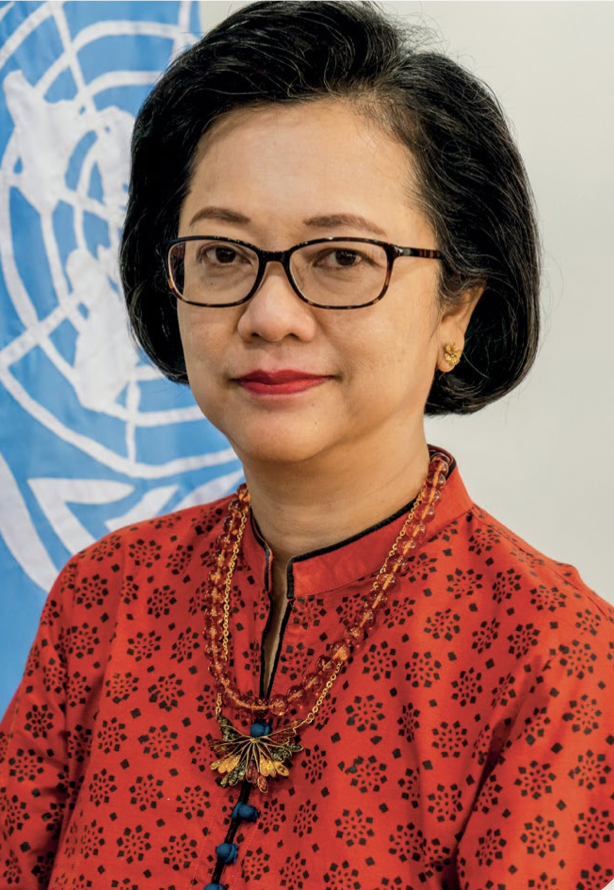 Armida Salsiah Alisjhabana, PhD
Under-Secretary-General of the United Nations and Executive Secretary of the Economic and Social Commission for Asia and the Pacific (ESCAP)
Over the period 2015-2020, Southeast Asia faced its most severe droughts in decades, with devastating impacts. No country in our region has been spared. If not for the COVID-19 pandemic, our news headlines would have been dominated by drought impacts and recovery.
As the COVID-19 pandemic dominates the news and our collective consciousness, the need to ramp up drought action has become even stronger. For up to a quarter of our region's populations living in drought hotspots, drought is not an isolated event; it is just one of many other interrelated pressures on their health and livelihoods. This was starkly highlighted by the onslaught of the pandemic, which threatened people's health, livelihoods, and food security and slowed down drought response and recovery and pushed national economies into recession, and diverted government resources to other emergency socioeconomic priorities.
Although a less visible hazard than earthquakes and storms, agricultural drought dominates the disaster riskscape of Southeast Asia. ESCAP's Asia-Pacific Disaster Report 2019 shows that it accounts for over 60 per cent (approximately 51 billion US dollars) of the average annual loss due to all disasters of the entire region. Critically, these economic impacts fall disproportionately on those with the least capacity to cope, including people living in poverty, dependent upon subsistence agriculture, and suffering from malnourishment.
With the climate crisis upon us, the adverse impacts of drought will become even more severe if no actions are taken. ESCAP's subregional and country-level engagements seek to support governments to turn the cyclical and slow-onset nature of drought into an opportunity to take risk-informed measures to strengthen the capacity of institutions, sectors, and populations to adapt. We seek to ensure that policymakers have all the evidence and skills they need to make informed decisions that strengthen climate resilience through our intergovernmental platforms, policy research, and capacity building functions.
Environment, climate change, and disaster risk reduction are among ESCAP's priority focus areas. We are mobilizing regional cooperation to make science, technology, innovation, geospatial data, and statistics available to all countries. In 2019, the ESCAP Committee on Disaster Risk Reduction operationalised a regional cooperation mechanism to strengthen flood and drought early warning under the Asia-Pacific Disaster Resilience Network. The objective is to harness advances in climate science, geospatial modelling, and big data analytics to support countries. Additionally, the longstanding ESCAP Regional Drought Mechanism brings the data and expertise of space- faring nations to others that are highly exposed to drought. Field efforts are underway in Cambodia, Lao People's Democratic Republic, Myanmar, and Viet Nam to build national capacities to apply these technologies for monitoring the onset and progression of drought to inform operational interventions.
As the United Nations and ASEAN deliver their Joint Strategic Plan of Action on Disaster Management, we are increasingly witnessing a growing recognition amongst ASEAN policymakers that tackling drought requires cross-sectoral cooperation. Encouraged by the ASEAN Committee on Disaster Management (ACDM), we have broadened our subregional policy engagement beyond the disaster management sector. The Ready for the Dry Years report series, a joint work by ESCAP and ASEAN under the auspices of the ACDM, is part of the broader effort to mobilise cross-sectoral support for drought action across agriculture, disaster management, energy, environment, finance, planning, science, and technology. The series provides the evidence base of how and where droughts happen, maps recurrent hotspots across Southeast Asia, and proposes a series of proactive solutions for reducing drought risk.
The second edition, which is due for release in the lead up to the 37th ASEAN Summit in November, recommends three tracks for transformation—reduce and prevent droughts from occurring; prepare and respond to droughts when they happen; and restore and recover after a drought has passed. The accompanying measures will not only help to avoid losses but will also bring many positive economic, social, and environmental benefits.
As its trusted partner, ESCAP stands ready to support ASEAN in mobilising large-scale collaboration amongst Member States, development partners, and stakeholders to tackle the transboundary drought challenge.
With the notable exception of the COVID-19 pandemic, drought is perhaps the only hazard that has simultaneously affected all countries in Southeast Asia on a massive scale. We therefore commend the Socio-Cultural Community of ASEAN for the timely efforts being taken to develop an ASEAN-wide approach to drought through an ASEAN Declaration and its translation into a regional plan. Regional cooperation can enable all countries to benefit from the wealth of scientific, technological, and development expertise across the region and beyond.
As its trusted partner, ESCAP stands ready to support ASEAN in mobilising large-scale collaboration amongst Member States, development partners, and stakeholders to tackle the transboundary drought challenge. The stimulus packages being rolled out by governments to revive their economies present opportunities to invest in drought adaptation. We must use every opportunity to get ready for the dry years ahead.