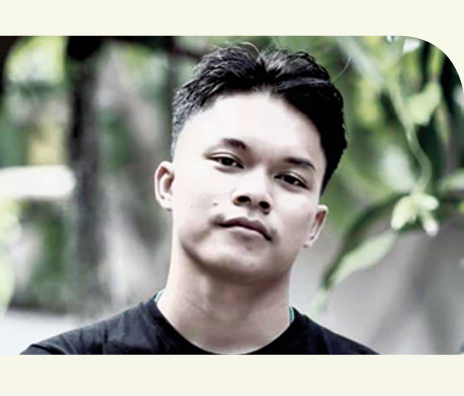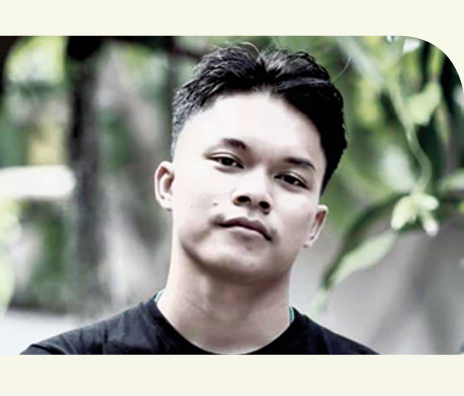 Peter Thipommajan
Non-profit Founder and Coordinator
Children, Education, Youth
Peter Thipommajan, a 23-year-old economics graduate from National University of Laos, began teaching English informally to children in 2019.
From Monday to Friday, he would rent the Saelao Restaurant in Ban Nathong, Vang Vieng, Vientiane Province and hold a free two-hour English class for interested children, aged 10 to 16. Peter thinks that it is important for Laotian children to learn English as it is essential for accessing information, communicating with different groups of people, and having a good career in the future.
Peter's fledgling project, located in a thriving tourist town, soon drew the interest of foreigners staying in the area who wanted to lend a hand. This led to the formation of Mittaphap (translated as "friendship") in 2020, a non-profit organisation whose goals have expanded to include not only free English language education, but also health and nutrition as well as environmental management.
Mittaphap established the Mittaphap Education Center, and registered this centre with the Ministry of Education of Laos PDR. Soon after, it moved its English classes to public school facilities. It rented the Saelao property as the base of its operations. It now houses foreign volunteers and serves as the site of its health, nutrition and environmental projects. It also runs a small restaurant on the side to partly fund the projects of Mittaphap.
Mittaphap's operations were stymied by the COVID-19 pandemic. English classes, health and nutrition activities, and environmental projects were all suspended when the first COVID-19 cases started appearing in Laos.
"In March 2020, the Ministry of Education announced a pause for more than two months for all schools throughout the country to contain the spread of COVID-19. Mittaphap needed to close English classes, our main project activity. We totally stopped teaching on the site. 
"Many foreigners who volunteered for our projects returned to their home countries since they were worried about the irregular f lights. Our local project staff took a break and returned back to their homes.
"We have two income streams for our projects: one from the restaurant and another from volunteer contributions. Both were affected when everything shut down. We had to close the restaurant because we didn't have enough customers. Ninety per cent of our customers were tourists. With no income, we had to let go of staff.
"In June, when the situation was better, we wanted to resume the project, but Mittaphap was confronted by a shortage of foreign volunteers since our borders were still closed.
"During this time (lockdown), we spent our efforts in getting the approval of the Ministry of Education in Vientiane and "During this time (lockdown), we spent our efforts in getting the approval of the Ministry of Education in Vientiane and other officials for our new projects and developing ideas on post-COVID activities.
"In September, after gathering a team of a few foreign volunteers who were stuck in Laos, we began teaching again. We don't have much income but we just want to resume the English classes, whatever it takes. As I said, education is at the heart of Mittaphap and it is what we do best.
"But, we have to cut the number of classes since we don't have enough volunteers to teach. We currently have three English classes with 49 students. We conduct classes in only one facility nearby to save on transportation cost. Before the pandemic, we had four classes daily and about 300 students. The desire to learn English has not disappeared, but we cannot accommodate all of them.
"The pandemic has been the most challenging time for our project, affecting student participation, educational goals, building and motivating a team, and finding volunteers. Personally, I have had to work much longer hours and had to be ready to tackle all kinds of problems, including taking care of the needs of foreign and local volunteers, teaching English classes, and doing site maintenance. It made me worry about the present (situation) and the future of our project, and for my own physical and mental well-being.
"Post-pandemic, we would like to develop a study area and library where students can come to do their homework since many of them have nowhere to study at home; learn English and get information about jobs, vocational training, and careers; and practice good sanitary and social habits. We want the projects to eventually be f inancially self-sustaining. We hope to interest international NGOs, governments, and local companies in our project and obtain 'grassroots' financing. We want to create a model village and replicate this in other villages."
Interviewed by Joanne Agbisit. This conversation has been edited and condensed for clarity. The views and opinions expressed in the text belong solely to the interviewee and do not reflect the official policy or position of ASEAN.