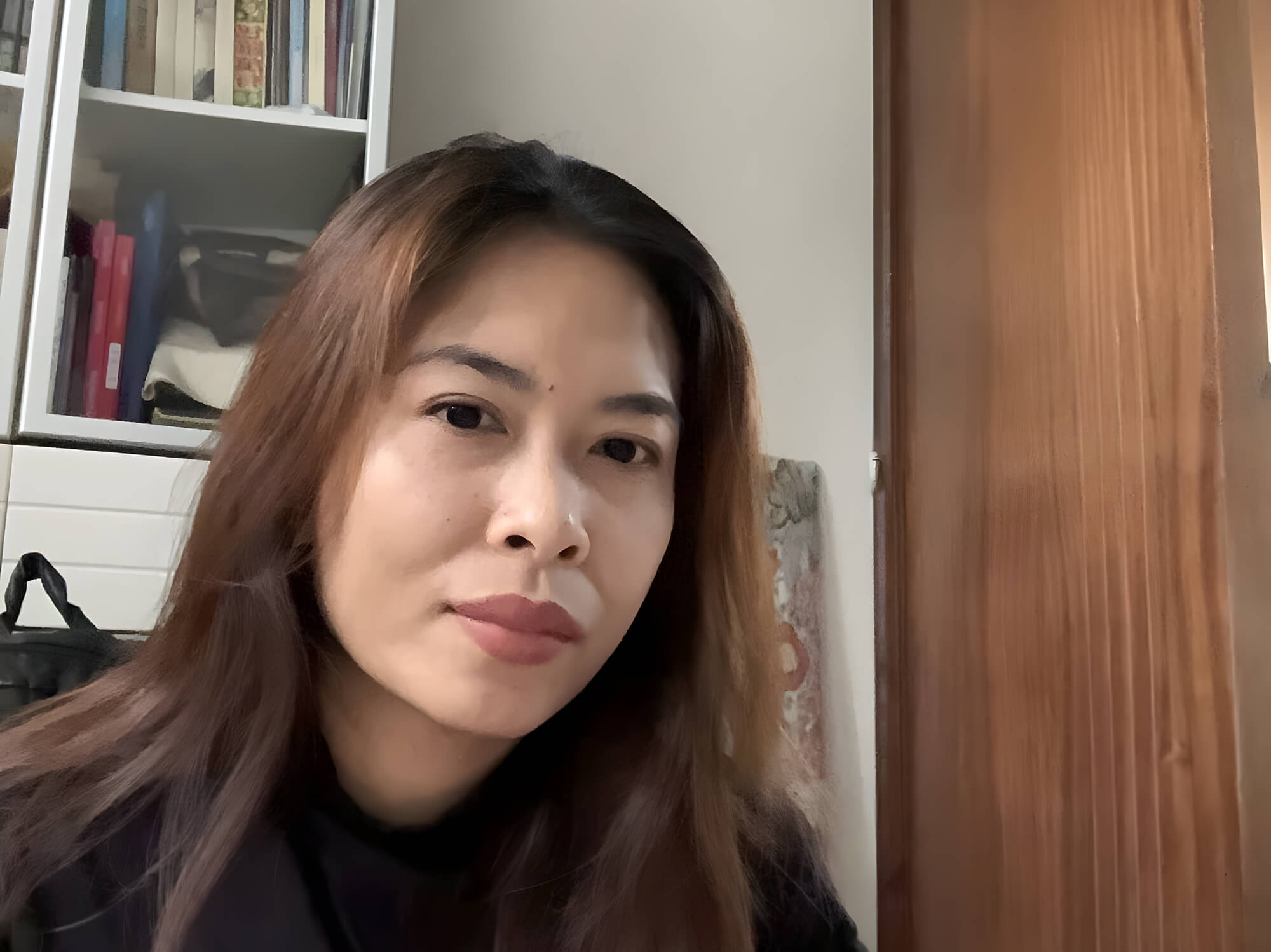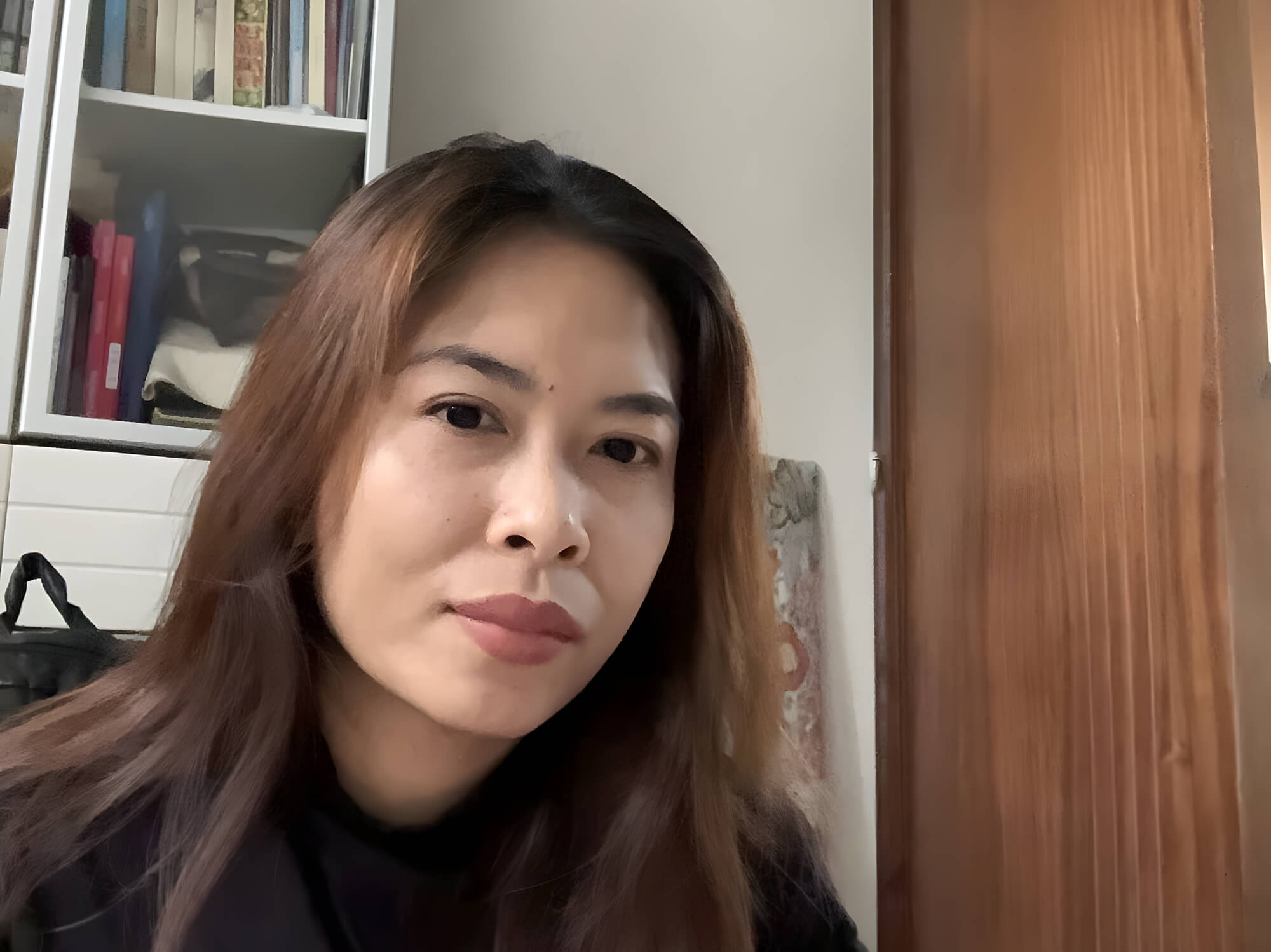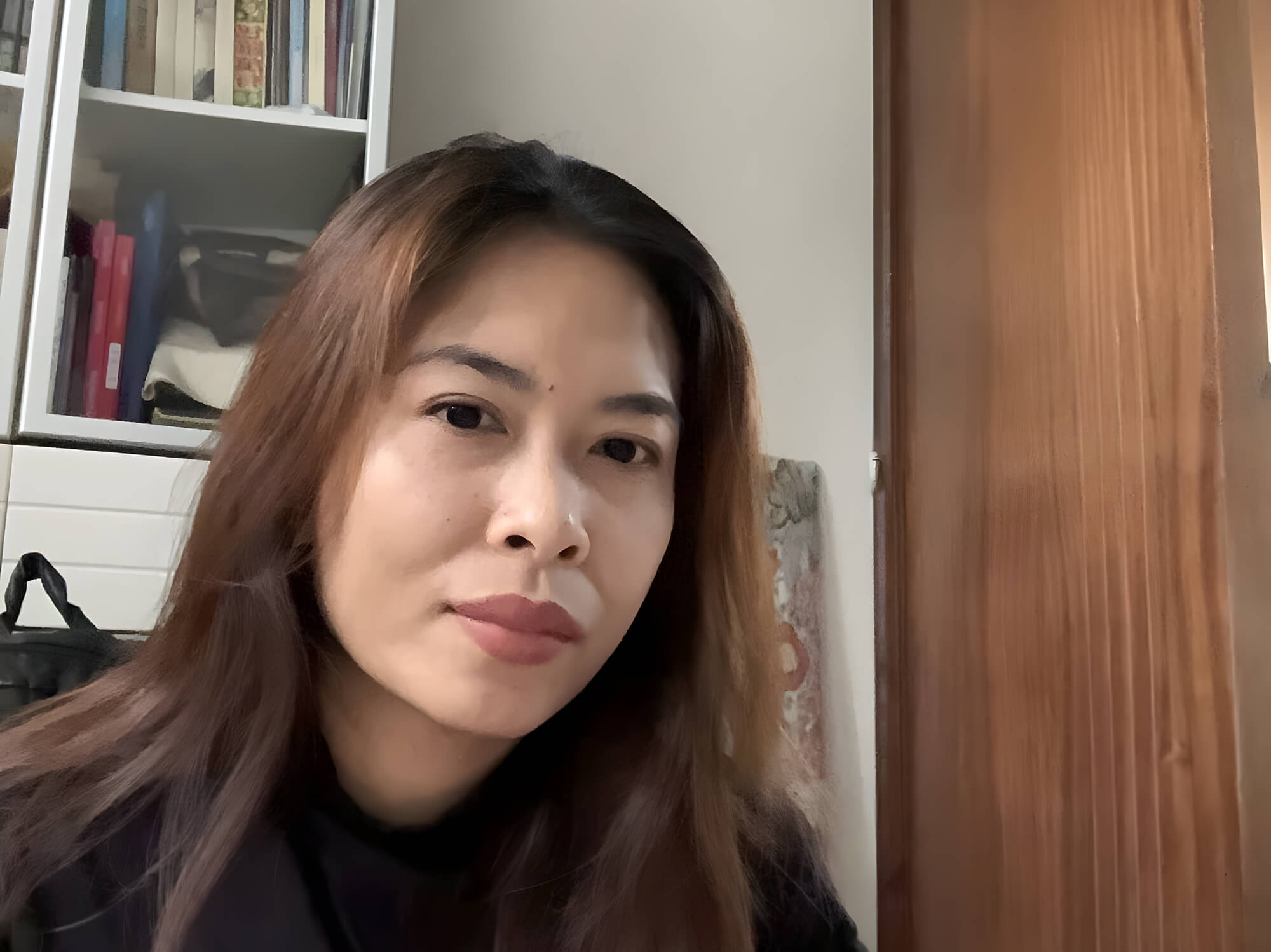 No Way Home: Life in a Pandemic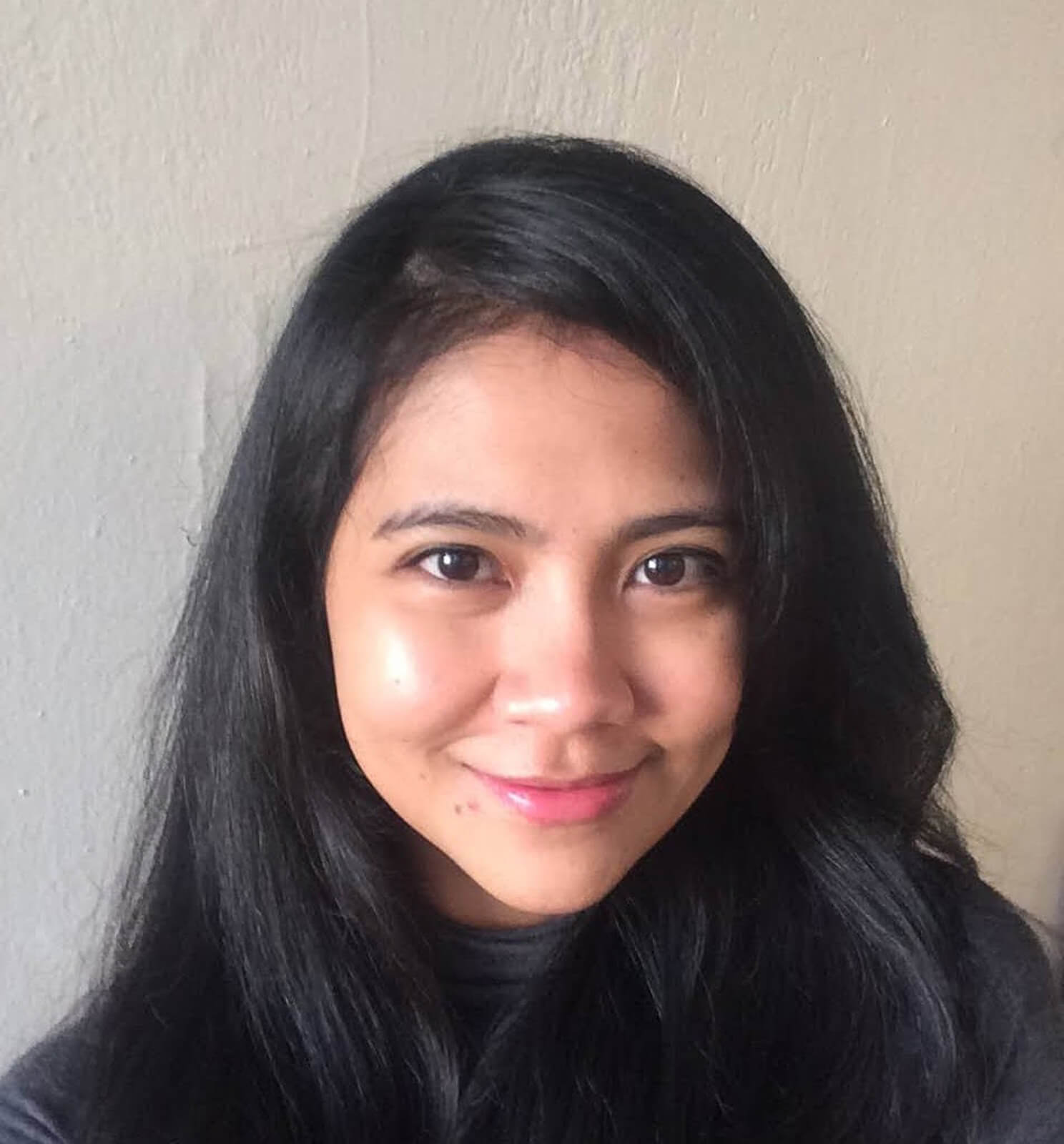 Ixora Tri Devi
Staff Writer, The ASEAN | ASEAN Socio-Cultural Community Department
Health and COVID-19, Labour and Future of Work
Warni Ibrahim vividly recalls the tumultuous period of the COVID-19 pandemic. For the past decade, 39-year-old Warni has worked as a migrant domestic worker. She first worked as a nanny before transitioning to her current role as a live-in caregiver for an older person at the request of her new employer.
During the peak of the pandemic, Warni found herself confined to her employer's house, isolated from the outside world. However, her affiliation with a migrant worker organisation, allowed her to stay informed and connected, despite the stringent lockdown measures.
With a deep sense of solidarity, Warni witnessed the plight of her fellow migrant workers, stranded and abandoned by their employers upon testing positive for COVID-19. These migrant domestic workers could not go back home. There were no flights scheduled; countries barred their border. Their only option was to stay in a foreign country, feeling unwanted.
In response, Warni and her organisation took action, utilising social media platforms to provide guidance on filing reports and securing accommodation in shelters run by the organisation and a local partner.
"We informed them about the procedures for filing a report and guided them on securing accommodation in our organisation's shelters," she explained.
During the peak of the Omicron variant cases in 2021, Warni and her friends also distributed care packages containing medicines, vitamins, antigen tests, masks, and staple food to approximately 700 migrants who tested positive for COVID-19 and self-isolated at their employer's house.
"These migrant workers could not leave their rooms, and their employers didn't provide them with food allowances. So, our organisation reached out to them. We even delivered hygiene care items like menstrual pads and underwear because some employers prohibited them from using the bathroom," Warni said.
Warni recalled that most workers who recovered from COVID-19 and completed their quarantine in shelters were allowed to resume working with their former employers. According to Warni, the organisations encouraged these workers to assert their rights.
"We ensured they were aware of the regulations, employers should never terminate their employees when unwell."
Indeed, migrant workers experienced significant discrimination during that extraordinary period.
"People always targeted migrant domestic workers, viewing us as unsanitary. They mistakenly believed that our close-knit social circles made us carriers of the virus. Yet, at the same time, we were at the forefront, diligently safeguarding our employers' homes. We were exposed to greater amounts of harmful chemicals while cleaning their houses," Warni said.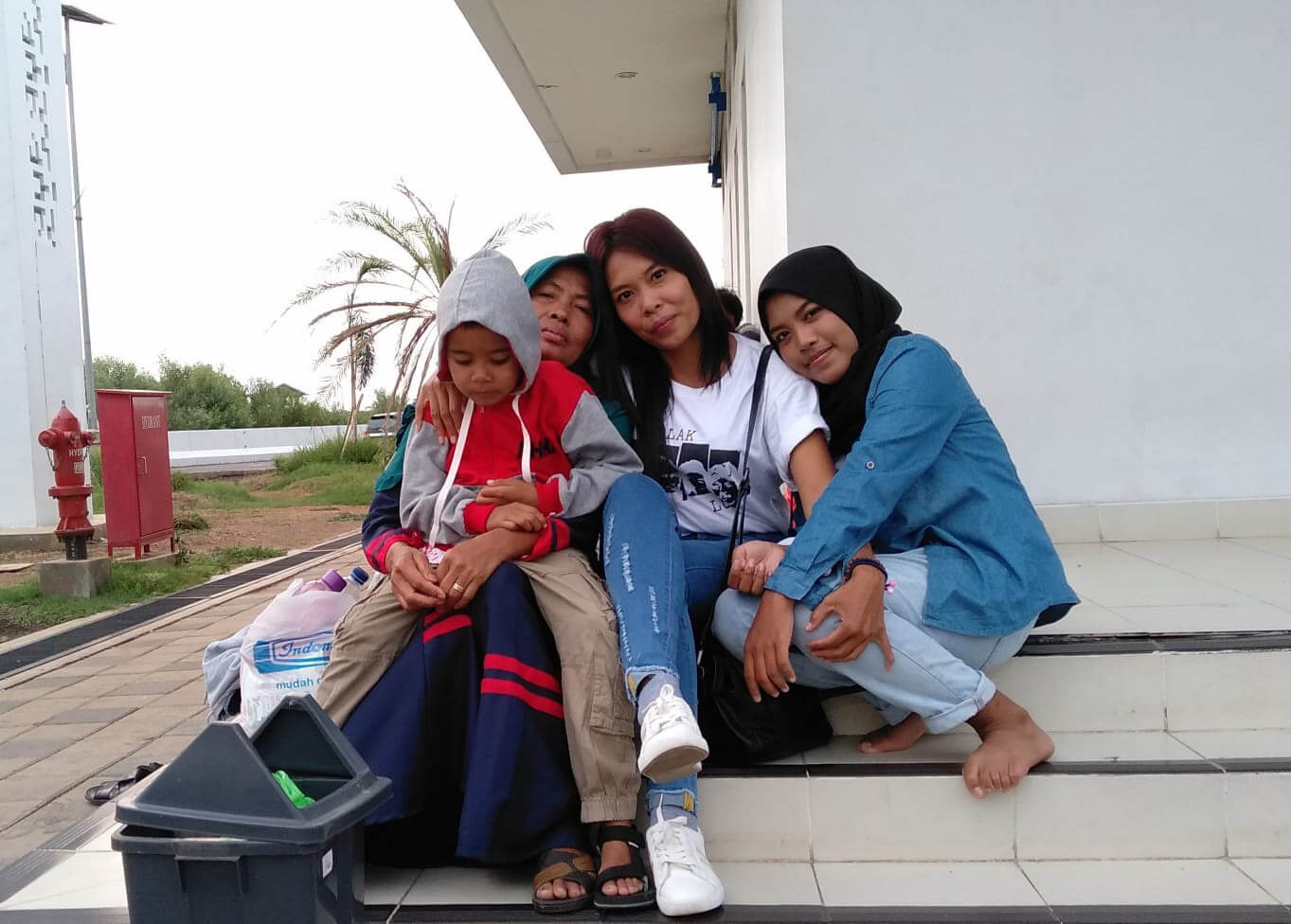 Warni Ibrahim is looking forward to visiting her family after four years apart, Photo Credit: ©Warni Ibrahim
"Many employers were also working from home, adding a more emotional toll on migrant domestic workers. For example, previously, they only needed to cook once a day for dinner, but when their employers were working from home, they needed to cook three meals a day, do more dishes, do more cleaning, and not rest. We did a lot of extra work; still, people pointed their fingers at us. It was truthfully hurtful," she added.
Conflict and stress also came from home. As a single mother of two, Warni needed to send more money home to help the family she left behind to survive. Her parents used to sell keripik, crackers; however, the lockdown made it hard for them to sustain their business.
Warni's children, a 17-year-old daughter, and an 8-year-old son, needed money to purchase a new cell phone and mobile data because they had to attend school from home. Warni's family also required masks, vitamins, and other necessities during those hard times.
"We needed to send more money home. All this happened while there was no pay raise. For three years, we didn't receive any raise. And once they gave it last year in 2022, they only increased our pay by less than 13 US dollars, which was insufficient."
Warni believes the role of governments is to protect its citizens, provide shelter to those who have been kicked out from their employers' houses, give financial aid, masks and vitamins, and deliver urgent information. "Most of the time, our fellow migrant workers get their news updates more quickly from social media," she added.
Starting eight months ago, Warni's employer allowed her one day off per month. And since the World Health Organisation declared the COVID-19 pandemic no longer a public health emergency on 5 May 2023, Warni is excited to go home again to Grobogan, Central Java, where her parents and children have been patiently waiting for four years.
"I can't wait to hug my children, my parents. I want to say how much I am grateful that they have endured the previous difficulties without me. I am thankful that they always support me. And then, of course, I want to devour my mother's home-cooked meals," she expressed longingly.
---
The views and opinions expressed in the text belong solely to the interviewee and do not reflect the official policy or position of ASEAN.
ASEAN Leaders adopted the Declaration on the Protection of Migrant Workers and Family Members in Crisis Situations at the 42nd ASEAN Summit on 10 May 2023. The declaration addresses the concerns and challenges faced by migrant workers during the pandemic. To read in full, access the following link:
https://asean.org/wp-content/ uploads/2023/05/09-ASEAN-Declaration-on-Protection-of- Migrant-Workers-and-Family- Members-in-Crisis-Situations_ adopted.pdf