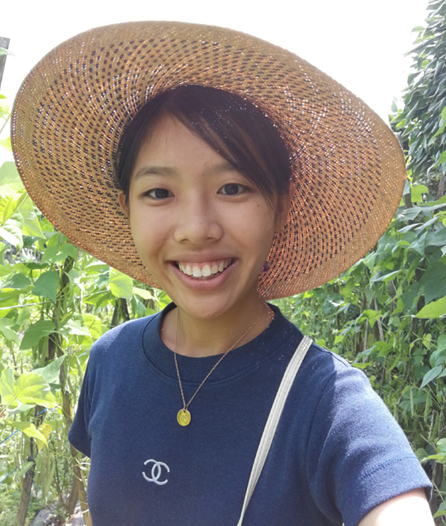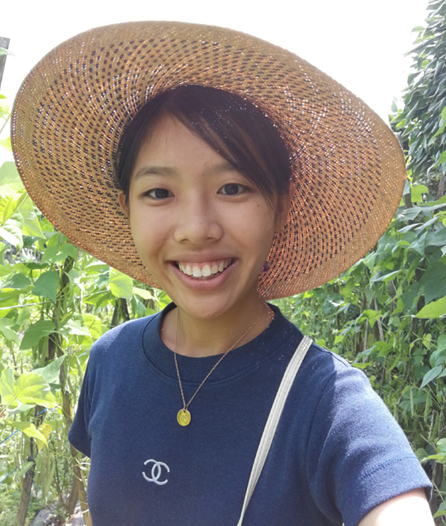 Han Jing Toh
Sustainability Educator
Seeing massive amounts of fresh produce thrown away in Singapore's wet markets motivated Han Jing to help reduce food waste. She started composting seven years ago, when she was still a student at Nanyang Technological University.
Family and friends soon followed suit, composting and reducing their own food waste. Han Jing also grows her own food and promotes native edible plants and sustainable soil farming. She teaches others how to "grow consciously, cook consciously, and trash consciously" through her web platform and social media handle, Little Green Chef.
"Seven years ago, food waste and composting were not a thing in Singapore, or at least they did not post it on the internet. All the information I could find online were based on colder climates, and of people who had gardens in their backyard. Nevertheless, I tried and failed. Needless to say, my first attempt was a complete failure and I stank up the whole corridor. I kept on trying and finally managed to adjust everything to our local context. Today, I can proudly say that my family produces zero food waste.
"When I began composting, it was just a solo attempt to make a small difference to this world. I didn't know that I would actually influence people to get on board. Over time, my family has become more aware of their food waste and even helped me with composting. Initially, I thought it was just my family, but soon after, friends and even strangers started coming to me as well. They were asking for advice on how they can do composting at home or how they can live more sustainably. I never imagined that there would be such a snowball effect. What started as an individual effort, ultimately became something that I could share with others through talks and workshops.
"Since the goal of composting is to reduce waste, I usually advise people to reuse existing materials. They can make a compost bin from the things that they have at home. It is about letting them use their creativity to find all the different resources. Even for my workshop kits, I make a point to use second- hand resources.
"My clients usually come to me because they want to make a positive change. They want to become more mindful and sustainable with their way of living. I usually follow through with them because composting is not just a one-off thing. It takes a few months. I work with them step by step throughout the entire journey until they succeed and are able to make compost. Once you know how to do it, you will be able to do it for the rest of your life. It's all about empowering people and transforming one household at a time.
"I believe that no one is too young or too old to make a positive difference to this earth. I did a workshop for a school once where I set up a compost bin in the school garden for the students. What happened was, every lunch break, the children would bring their food scraps to the garden and put them in the compost bin instead of tossing them away. It was really heartwarming to see the children living out the lessons they have learnt. Once you have formed the habit in children, when they grow up, it will become a part of them and they will pass it on to their family too later on. For me this is the most inspiring part because I get to help and shape the character of our future generation.
"My grandmother holds a special place in my heart and is my source of inspiration for a large part of my work. She took care of me when I was young and the first place where I encountered butterflies and caterpillars was right in her garden. Last year after the lockdown, I regenerated the soil and transformed her garden into a mini food forest. Ever since then, she has become much more active and engaged as she has plenty to do in her garden. The whole gardening process really helped her to become physically more active and mentally healthy too.
"I hope that there are more people composting in Singapore. I think that is happening as the scene is transforming really quickly. When there is no soil, there is no life. Soil impacts us in more ways than we can imagine. I also really hope that people can appreciate soil farming more. It takes very little to destroy good soil but very long to build good soil. As much as there are things that we can do to promote soil farming at the grassroot level, changes in the policy level do create changes on a much larger scale. I really hope that ASEAN can help to facilitate this."
Interviewed by Pricilia Putri Nirmala Sari. The conversation has been edited and condensed for clarity. The views and opinions expressed in the text belong solely to the interviewee and do not reflect the official policy or position of ASEAN.