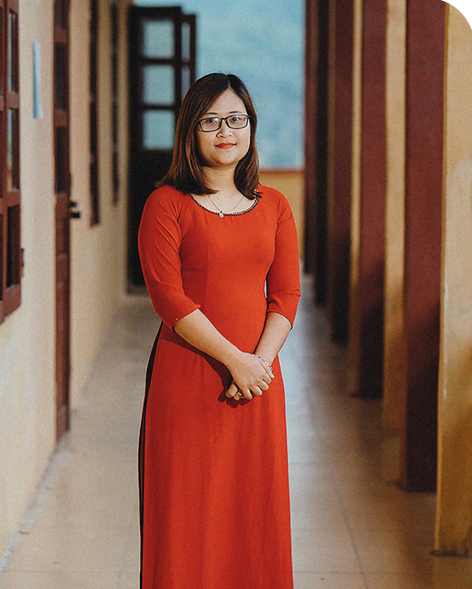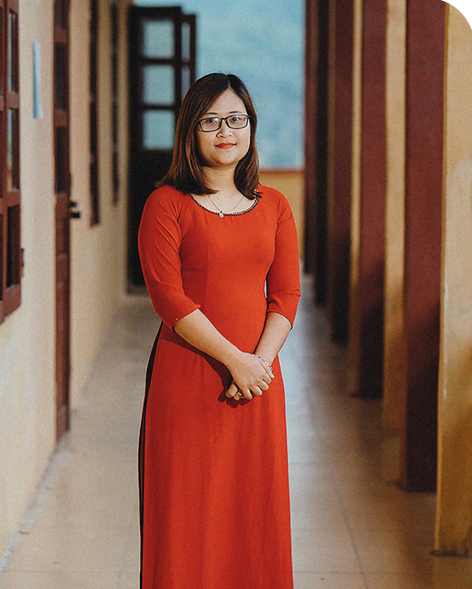 Ha Anh Phuong
Innovative Educator
Known as the "4.0 innovative teacher" in Viet Nam, English language teacher Ha Anh Phuong introduces the use of technology to improve her students' command of English. She employs a borderless classroom model to get her students engaged with students from other countries through various online platforms.
Phuong, who pursued her master's degree in English at Hanoi University, also teaches through local TV shows and runs her own YouTube channel. She was among the top 10 finalists of Global Teacher Prize 2020, and in 2019, she was awarded the Innovative and Creative Teacher Prize by Viet Nam's Department of Education and Training.
"When I was eight years old, I watched a Vietnamese documentary about a primary school teacher who goes beyond a teacher's role; visiting homes located along dangerous mountain paths to persuade parents to allow their kids to go to school rather than work in the mountains or stay at home to take care of siblings. The documentary really sparked an interest in me to become a teacher, and becoming an English teacher is the most realistic way to help students improve their lives and connect to the world. I am an ethnic minority, so I can understand the situation. After completing my master's degree, I decided to return home in 2016 although I just received a good offer to work at a company in the capital.
"I teach at Huong Can High School; it's located in a mountainous area in Phu Tho Province, northern Viet Nam, where more than 90 per cent of the students are ethnic minority, aged 15 to 18. Most of their parents are farmers and some work for the government. Students from poor and underprivileged families are exempted from paying the school tuition fees, and the rest only pay very low tuition fees. Despite their economic situation and geographical condition, the students are very hardworking. They have high hopes of getting a good education, a steady job, and a good income. 
"I use a borderless classroom model where my students can connect virtually with foreign teachers and students in other countries. Through this method, we have gone beyond our village, seeing and understanding the beauty of the outside world with the help of technology. We have been travelling to 46 countries, connected with different schools from around the world, and worked together on various projects to improve their skills. 
In the future, I hope ASEAN can have a teacher community where teachers from all ASEAN countries can collaborate on various projects, exchange expertise, and learn more from each other.
"One of our projects was making bamboo straws that don't get mouldy. They must think of ways to make such straws, so they talked to the experts and companies in Viet Nam to learn more about the techniques using available resources around them. The bamboo straws were then distributed to the local people and presented in our virtual classes. Another project was on healthy internet use. It's very important for students to know how to stay safe on the internet and deal with cyberbullying. We have connected with students from 20 countries to discuss this issue. We came out with a guidebook and free webinar to help prevent cyberbullying. I also created a game-based teaching method, turning a potentially boring grammar lesson into an exciting English language class. 
"Learning English is not simply learning a language; it's also learning about the whole world. I'm so proud to say that the students are now more confident when they speak English to interact with people from other countries, and 100 per cent of them pass the national final exams. Their understanding of intercultural awareness has gotten better, and their IT skills have been improved too. Many people think that ethnic people living in the mountain can't go beyond their village, but we have shown that we can do it. 
"Last year when we had to study from home because of the COVID-19 pandemic, many students told me they could not focus well on their studies. Some said that they needed to help their parents in the fields or take care of their siblings, while some others could not get internet connection at their house, so they needed to go to the top of the mountain. Some parents also misunderstood their children. The parents at first thought the children were playing games instead of studying. After I explained to them that it was a game-based learning method, they fully supported their kids. We are back to school now.
"I wish to keep learning and continue to challenge myself so I can contribute more to my community and students. I don't think of myself only as a teacher, but a mentor and a friend who always persuades my students to further their studies. In the future, I hope ASEAN can have a teacher community where teachers from all ASEAN countries can collaborate on various projects, exchange expertise, and learn more from each other."
Interviewed by Novia D. Rulistia. The conversation has been edited and condensed for clarity. The views and opinions expressed in the text belong solely to the interviewee and do not reflect the official policy or position of ASEAN.