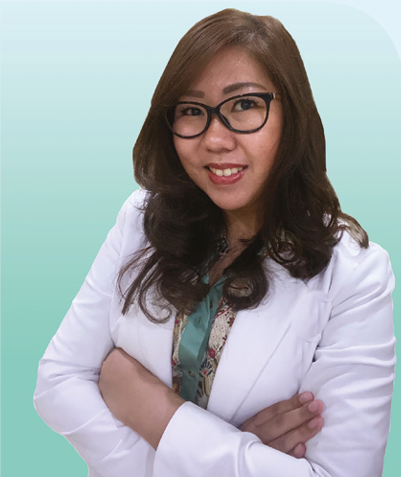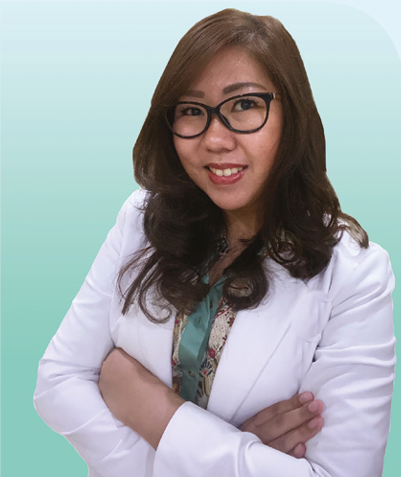 Disa Edralyn, MD
Doctor. COVID-19 Survivor
Months into the pandemic, Dr. Disa Edralyn understood that the risk of contracting the coronavirus is higher for medical workers in Indonesia.
The 27-year-old doctor, who is currently inactive to focus on her speciality study on anaesthesiology, was tested positive with COVID-19 in July. Earlier, her 61-year-old dentist mother was also infected by the virus.
"It's one of the risks of being a doctor. When I was diagnosed with COVID-19, I was not surprised but felt guilty instead because I was afraid of spreading it to others. Fortunately, those who had close contacts with me were fine. At that time, I treated many patients with COVID-19 symptoms during my shifts in an intensive care unit (ICU) at a private hospital in Jakarta. I felt unwell a few days after meeting a patient with COVID-19 symptoms, so I took a swab test, and it was positive.
"My symptoms were mild; I had a headache, sore throat, and a little shortness of breath, but no fever. I was put in isolation for a week in the hospital. I started to feel calmer during the isolation period, but then the loneliness and boredom crept in because this disease requires you to be all alone—no one could visit or accompany you. I filled my time with studying, calling my friends, and exercising in my room. But I spent most of the time resting and eating.
"After being tested negative, my pulmonologist discharged me but told me to do a recovery isolation at home for another week. I still maintained my distance with my parents and did not meet them for a week. I don't want my mom to get reinfected with COVID.
"My mother got COVID-19 in April, and her symptoms were mild too. She's a dentist at a community health centre in Jakarta. She was unwell, but her first rapid test result was negative, so I treated her by myself first at home. She didn't get any better after a week, so she took a second rapid test, and the result was reactive and was tested positive after taking a PCR test.
"At that time, there were only two COVID-19 referral hospitals in Jakarta: Sulianti Saroso Infectious Diseases Hospital and Persahabatan Hospital. Considering her emotional factor and her mild symptoms, my family and I decided to treat her at home. I always wore complete personal protective equipment every time I checked on my mother. My relative is also a doctor so we always had discussions about her treatment.
"She took another swab test, but the result was still positive. We were so confused as she no longer had the symptoms. Her third test finally showed that she no longer had the disease. It was very emotional for me treating my mother, but I kept it to myself.
"The pandemic has been a difficult period for medical workers; we are all tired physically and emotionally. In the early days of the pandemic, the visits to our hospital dropped significantly, maybe because people were afraid of going out. The number of patients coming to the hospital started to increase gradually, and many came with COVID-19 symptoms.
"The toughest period was I think in August or September when we had a lot of patients, but we didn't have enough beds in the ICU. Similar conditions also happened in many other hospitals. We also met some challenging patients, like those who could not accept the fact that they or their family members got COVID-19, blaming the hospital and saying that we're part of a conspiracy. 
"There was also a time when the pandemic broke me down so much; when I needed to choose which one to save, which one has a higher survival rate, since we only have one bed left in our ICU and it was also difficult to find an available bed in other hospitals. I kept asking myself, 'Do I really need to choose?'.
"I became extra cautious, and thoughts like 'Do I carry the virus? Will it spread it to other people if I'm actually a carrier?' kept bothering my mind. With shorter days off, those times were emotionally draining for me. Sharing with friends and trying new hobbies have been helpful to get it off my mind. I tried baking and enjoy it so much now.
"This pandemic is far from over, but if the people don't care about it anymore, I'm afraid we will go back to the time when it's difficult to find available beds in hospitals. The front liners are not us, the medical workers, but it's people themselves who can control the pandemic.
"We still have a lot of work to do to improve our health system. The policymakers down to the people need to be more solid in responding to health emergencies in the future. It's also important to improve our information system, especially on health, so people won't be easily misled by fake news. We can also learn from the other ASEAN countries in responding to the health crises, and collaborate more to improve our health systems so that if we face another pandemic in the future, we all can have the same standards in responding to it.