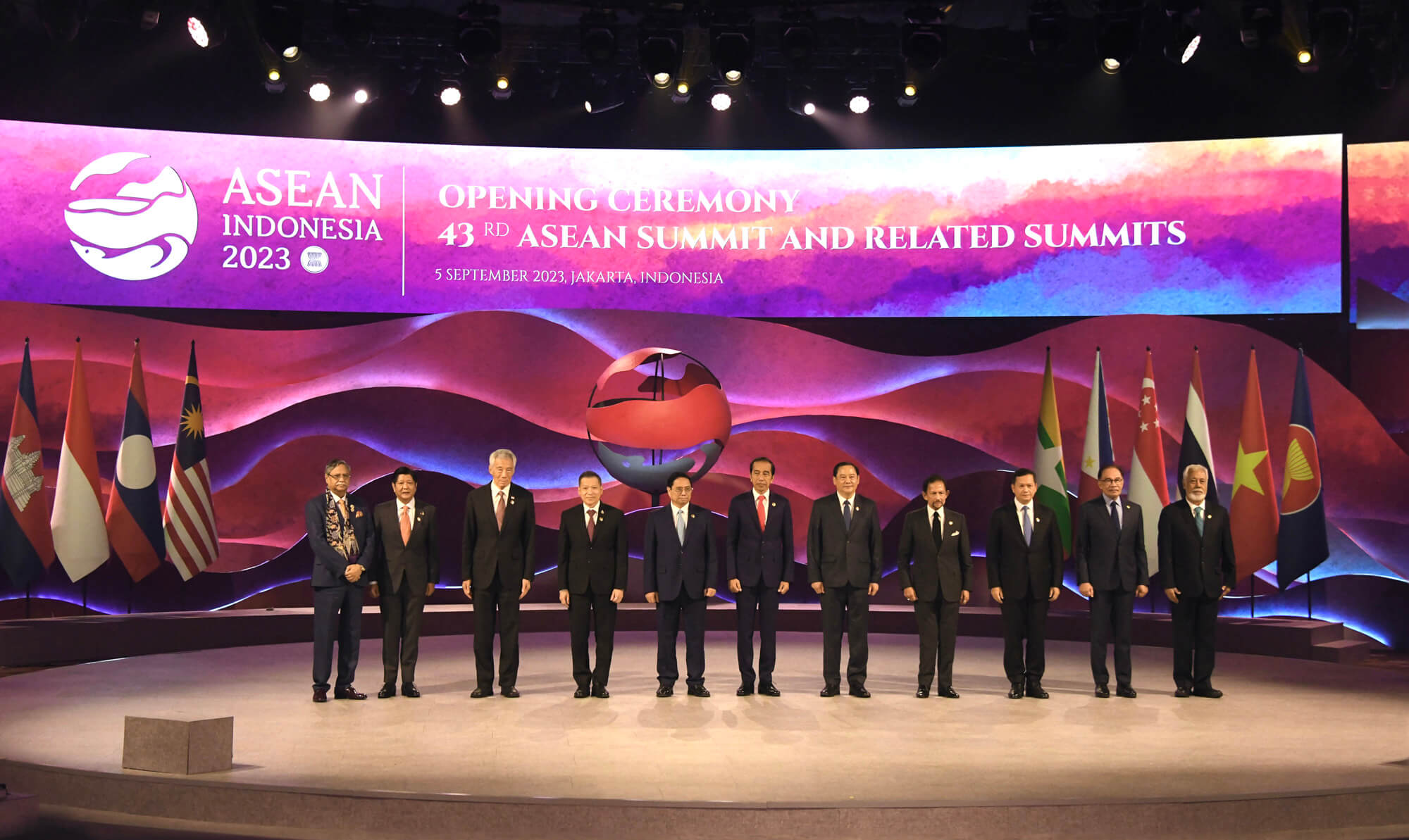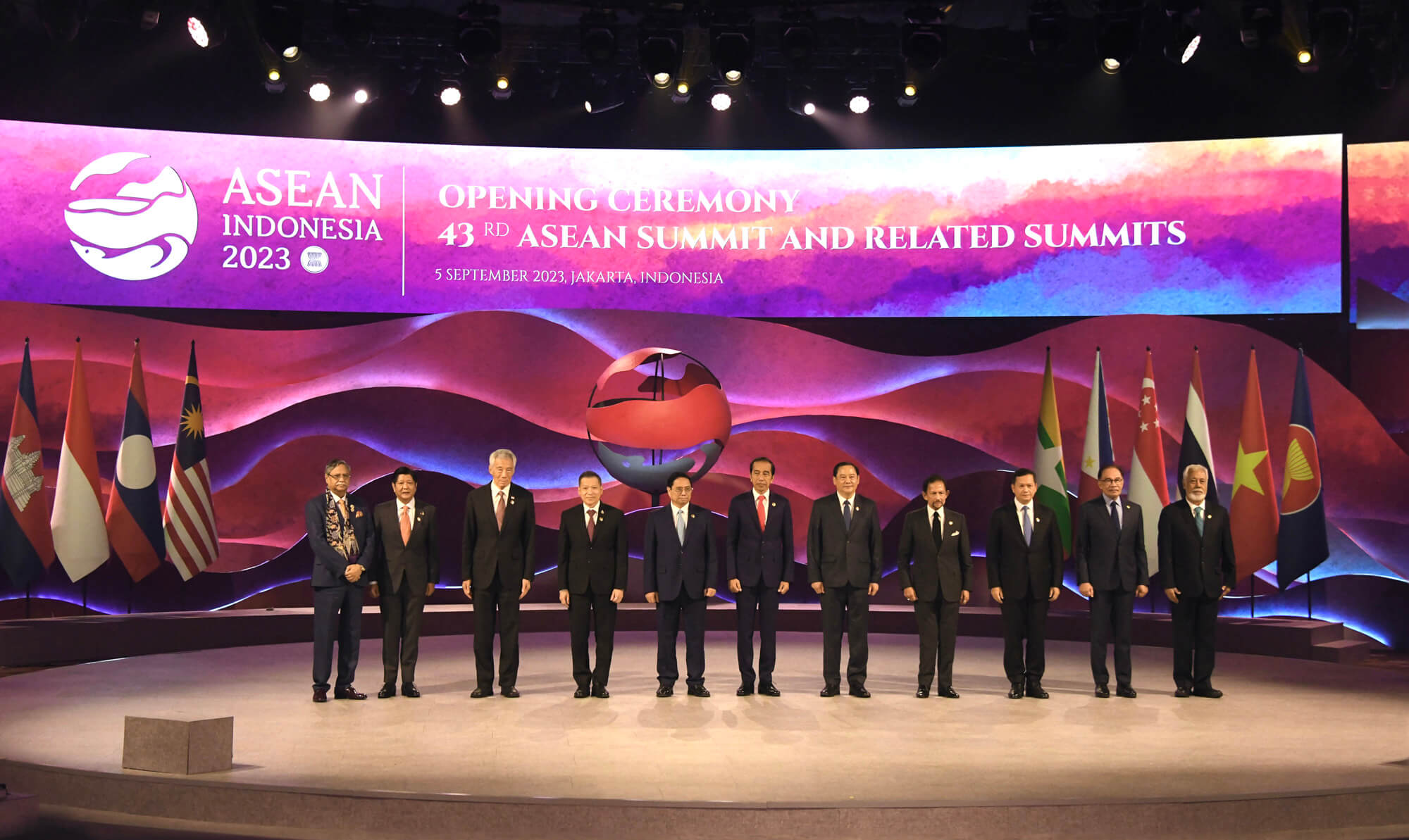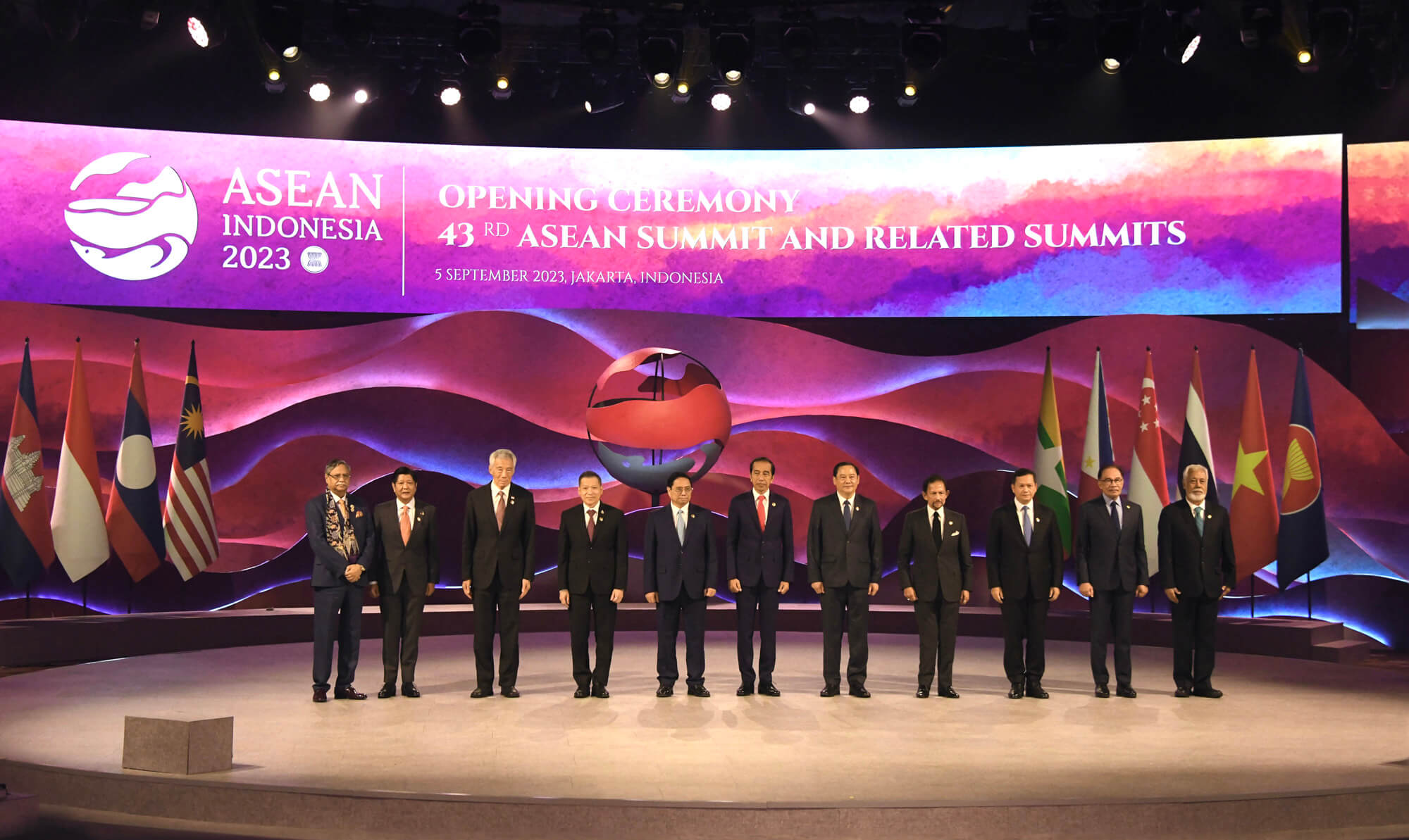 Chairman's Statement of the 43rd ASEAN Summit
ASEAN Identity and Community Building
We, the Heads of State/Government of the Association of Southeast Asian Nations (ASEAN), gathered in Jakarta, Indonesia, on 5 September 2023 for the 43rd ASEAN Summit under the Chairmanship of the Republic of Indonesia, with the theme "ASEAN Matters: Epicentrum of Growth." The Summit was chaired by H.E. Joko Widodo, President of the Republic of Indonesia, and convened in accordance with the ASEAN Charter.

We reviewed ASEAN's progress and reaffirmed our commitment to further strengthen ASEAN as an organisation that is robust and agile, equipped with strengthened capacity and institutional effectiveness to address today's challenges and to remain relevant for its people, the region, and the world while continuing to serve as an epicentre of growth and prosperity for the region and beyond.

We reaffirmed our commitment to strengthening the ASEAN Community, its unity and Centrality. We also reaffirmed our shared commitment to maintaining and promoting peace, security and stability in the region, as well as to the peaceful resolution of disputes, including full respect for legal and diplomatic processes, without resorting to the threat or use of force, in accordance with the universally recognised principles of international law, including the 1982 United Nations Convention on the Law of the Sea (UNCLOS).

We reiterated the importance of maintaining an ASEAN-centred, open, inclusive, transparent, resilient regional architecture that upholds international law and rules that strengthen our engagement and cooperation with Dialogue Partners and external partners, including through existing ASEAN-led mechanisms, to promote peace, stability, security, and development.

We reaffirmed our strong commitment to upholding regionalism and multilateralism and emphasised the importance of adhering to key principles, shared values, and norms enshrined in the United Nations (UN) Charter, the ASEAN Charter, the Declaration on Zone of Peace, Freedom and Neutrality (ZOPFAN), the 1976 Treaty of Amity and Cooperation in Southeast Asia (TAC), the 1982 UNCLOS, the Treaty on the Southeast Asia Nuclear WeaponFree Zone (SEANWFZ), the 2011 Declaration on the East Asia Summit on the Principles for Mutually Beneficial Relations and the ASEAN Outlook on the Indo-Pacific (AOIP).

We are committed to intensifying our work towards a people-oriented, peoplecentred, and ASEAN-rules-based Community, and continued to encourage the meaningful participation of the people, societies and other stakeholders in the ASEAN Community-building process.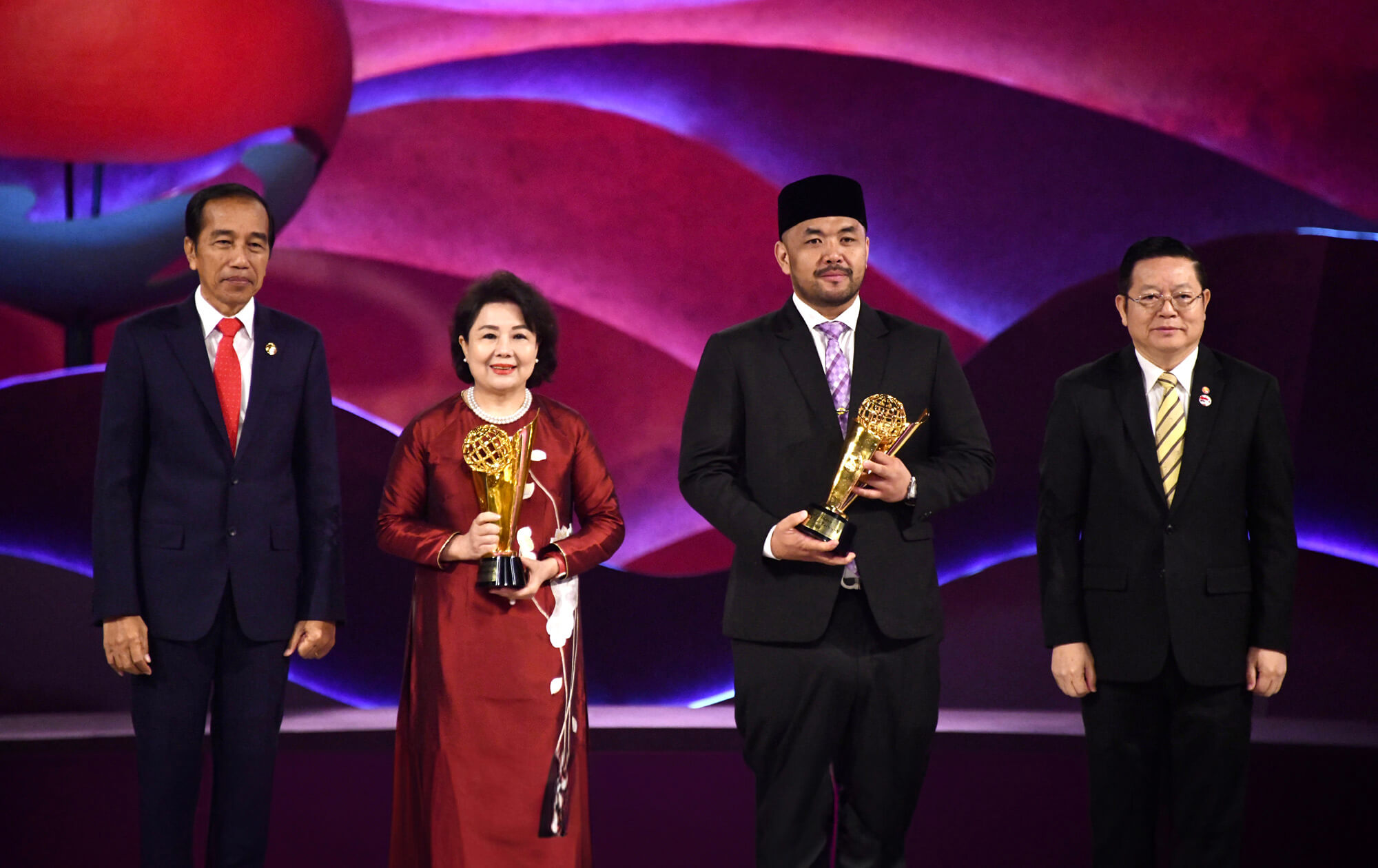 President Joko Widodo and Secretary-General of ASEAN, Dr. Kao Kim Hourn, presented the ASEAN Prize to Haji Muhammad Iqbal Fakhri bin Haji Damit (2022 recipient) and Nguyen Thi Tuyet Minh (2023 recipient)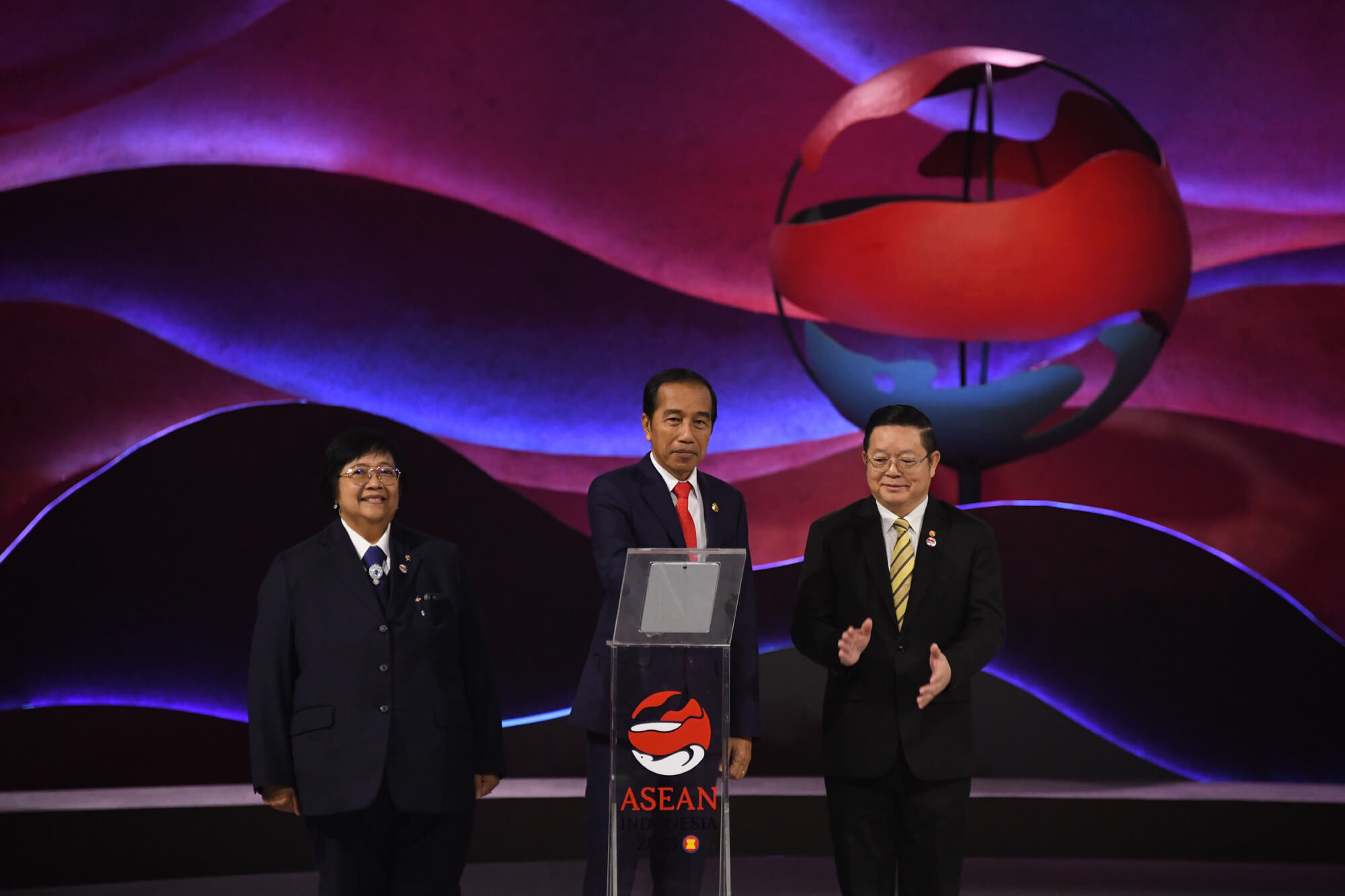 Secretary-General of ASEAN, Dr. Kao Kim Hourn, also witnessed the soft launching of the ASEAN Coordinating Centre for Transboundary Haze Pollution Control (ACC THPC) with the ASEAN Chair for 2023 and President of Indonesia Joko Widodo during the opening ceremony of the 43rd ASEAN Summit and Related Summits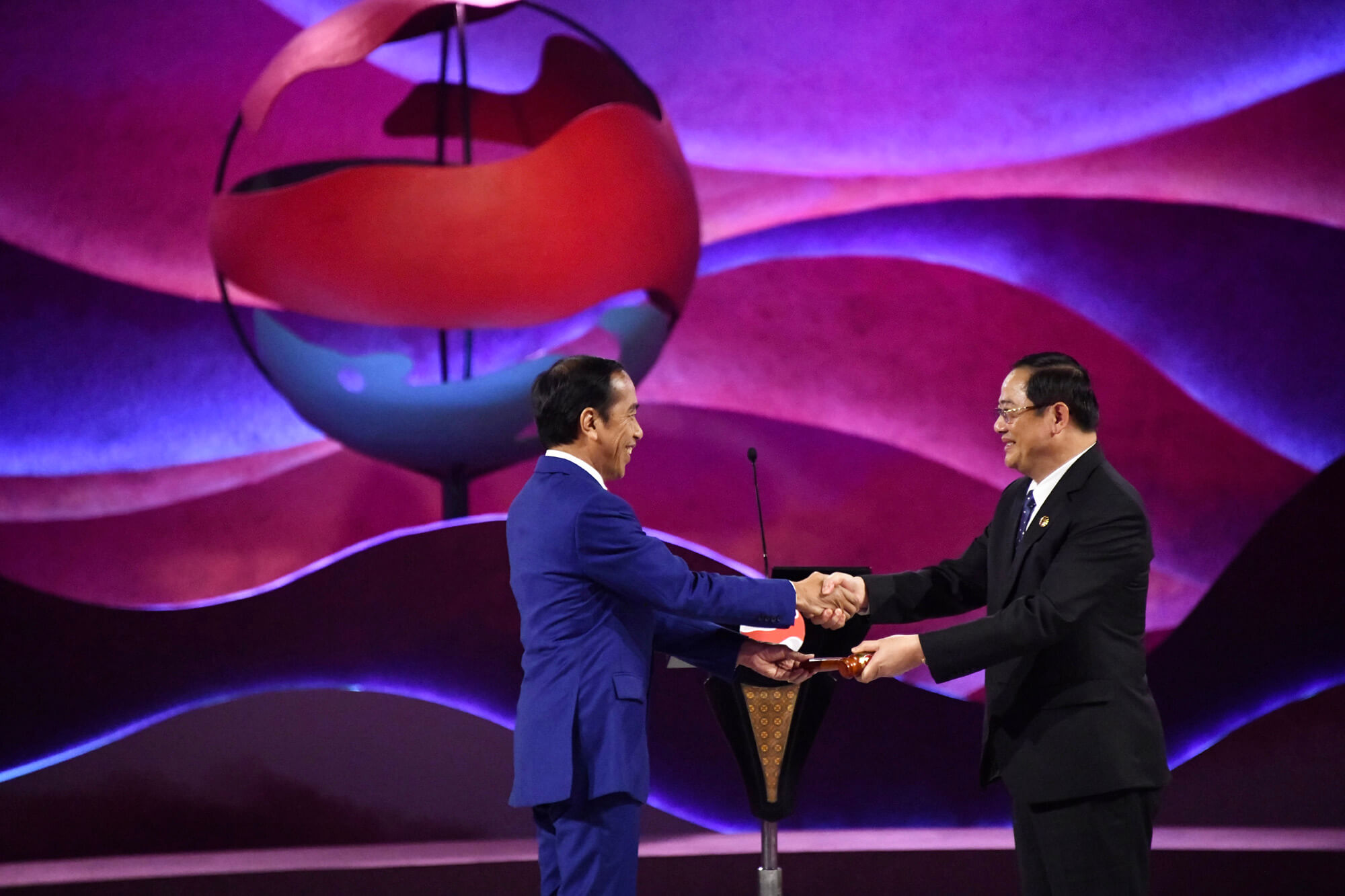 Indonesian President Joko Widodo handed over the next ASEAN Chairmanship to Lao Prime Minister Sonexay Siphandone after the 43rd ASEAN Summit at the Jakarta Convention Center on 7 September 2023