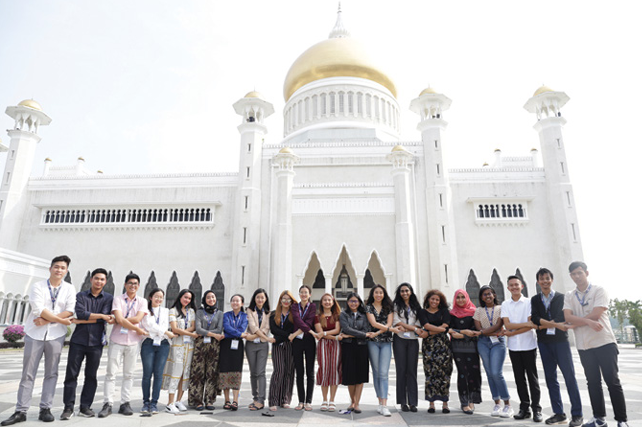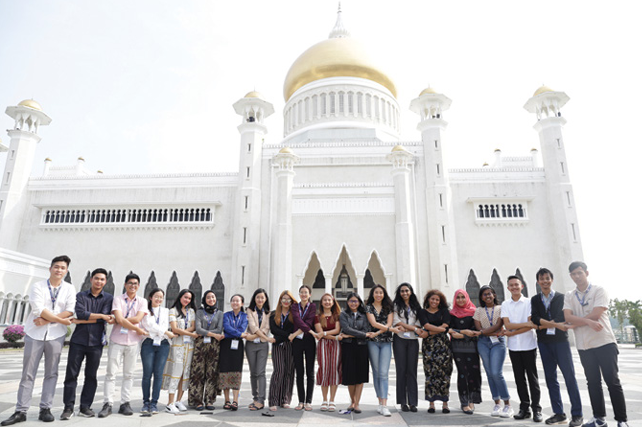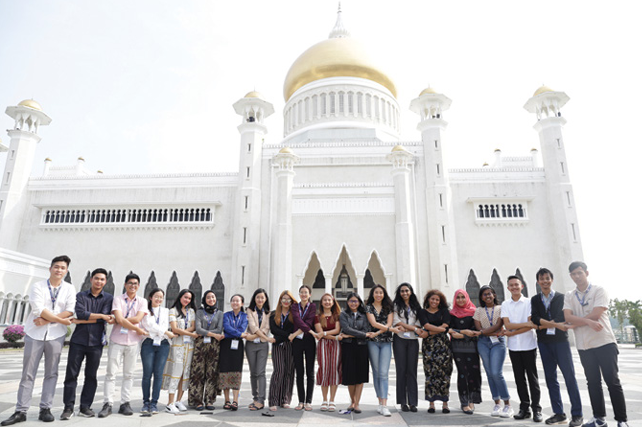 Aspiring Journalists Participate in Bandar Seri Begawan Training Workshop on Social Journalism
Joanne B. Agbisit and The ASEAN Editorial Team
ASEAN Identity and Community Building, Youth
Twenty aspiring journalists from 10 ASEAN Member States returned to their home countries armed with newfound knowledge and skills in social journalism, thanks to a training workshop held in Bandar Seri Begawan, Brunei Darussalam on 16-19 September 2019.
The workshop was dedicated to teaching a new generation of young and promising journalists on the use of traditional and new media platforms to educate the public on pressing societal concerns and galvanise them into action. They were also taught the value of accurate and credible reporting.
The participants, most of whom are college students and recent graduates, were selected from among 300 applicants in the region.
The training included lectures on content production where participants learned how to capture media and public attention, do research, identify reliable sources, conduct interviews, and promote social media content.
"Before I joined this workshop, I only knew how to write," said Camille Joyce M. Lisay, an economics student from the University of the Philippines. "Through the workshop, I was able to learn how to properly frame what to publish online and how to analyse the audience who read and consume online content."
Vichny Chanchem, an international relations and political science student in Cambodia's Paragon International University, agrees. With this workshop, Chanchem said she learned "how to do research, how to track down fake news, and how to make an impact to society."
The participants were given a chance to apply multimedia and audio-visual techniques in a hands-on portion of the training workshop.
"What I learned from this workshop was that there are many different media and platforms to get the word out," said Wira Gregory, a student at Pusat Tingkatan Enam Meragang in Brunei Darussalam. He reflects that his generation is very privileged to have the Internet and digital technologies at their fingertips which enable them to reach out directly to the public.
In addition to sharing practical knowledge, the training workshop also offered the participants an opportunity to learn more about ASEAN as an organisation. The ASEAN Secretariat presented the work of ASEAN, highlighting, in particular, its work plan for the youth sector for the 2016-2020 period. The ASEAN Foundation, meanwhile, presented its flagship youth development programmes. 
Through interaction within and outside the training workshop, the participants also discovered more about their ASEAN neighbours, building a sense of camaraderie and laying the foundation for peace.
"We always want to travel and go far way, but when it comes to regional issues, we may not know so much, so I was grateful for the opportunity to learn things first-hand from other participants, how things are in their countries, and how we can learn from them" said Ariel Tee, a communications executive at Singapore's Keppel Corporation.
To showcase the skills they gained from the training workshop and make social journalism come to life, the participants were grouped into country teams and asked to pitch an awareness raising campaign that they could implement in their respective countries after the training workshop. The campaign must revolve around the theme "transparent and responsive governance."
The country teams chose different topics for their campaigns.
The Malaysian team launched a petition to end child marriages and call for stronger policies to protect children's rights. "It is a prevalent issue that no one really speaks about," said Kiirtaara Aravindhan, a freelance writer and master's student in neuroscience at Universiti Sains Malaysia.
The Thailand team's goal was to help stop rampant piracy in Thailand. According to Tanyaluk Prasomtong, a Chulalongkorn University student, the team intended to deliver the message that "buying pirated products should not be a social norm."
The other campaigns focused on youth voices (Brunei), vocational training (Cambodia), volunteerism (Lao PDR), f inancial transparency (Myanmar), poverty alleviation programme (Philippines), data privacy protection (Singapore), and youth policy (Viet Nam).
The country teams had a month to produce and carry out their campaigns. The three best campaigns were then chosen by a panel of experts on the basis of impact and attainment of objectives. The winning campaigns were from the Philippines (1st place), Malaysia (2nd place), and Indonesia (3rd place).
The training workshop was the product of collaboration among the ASEAN-USAID Partnership for Regional Optimisation with the Political Security and Socio-Cultural Communities (PROSPECT) Project, ASEAN Foundation, The Scoop Brunei Darussalam, and the ASEAN Secretariat.