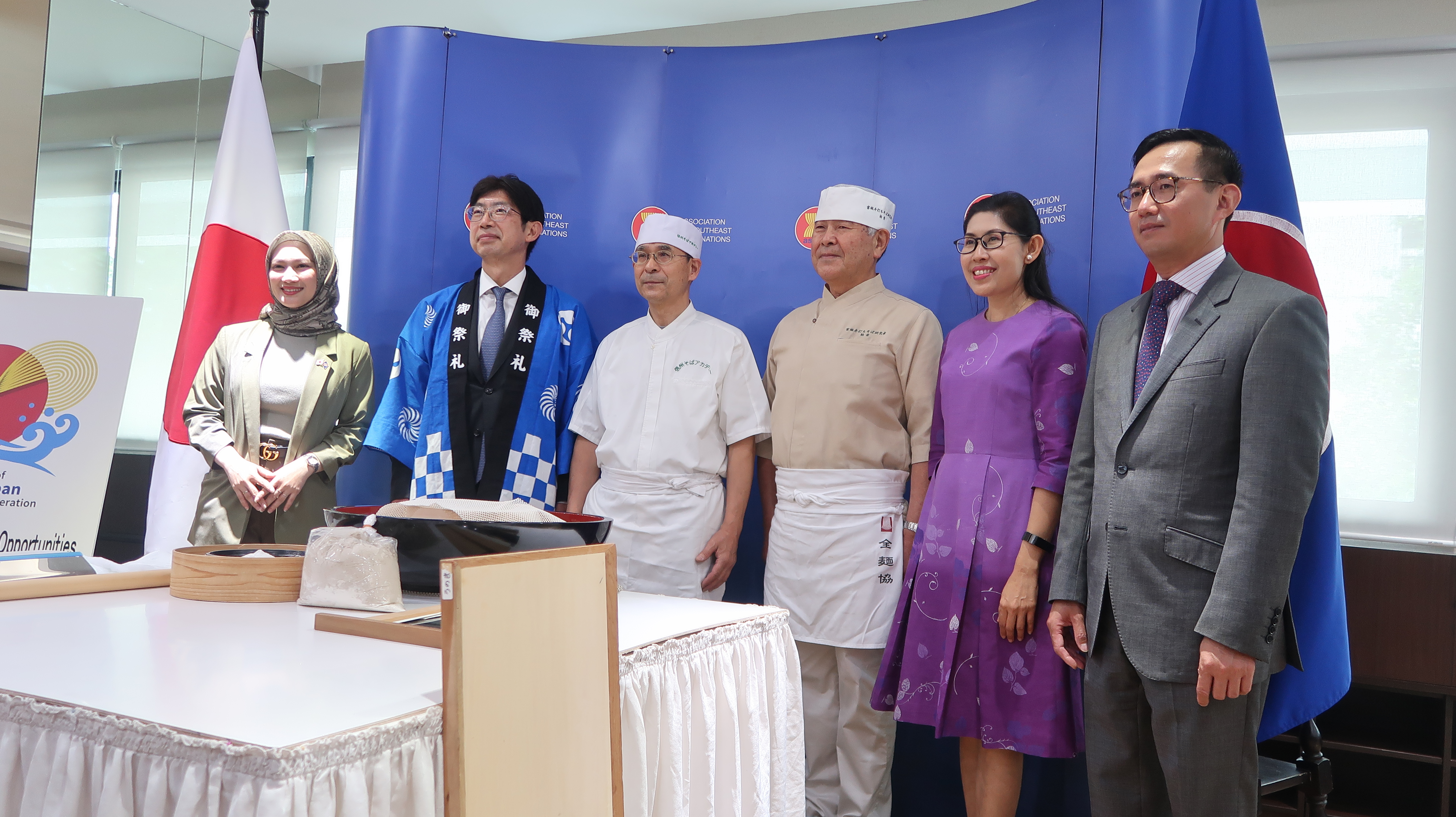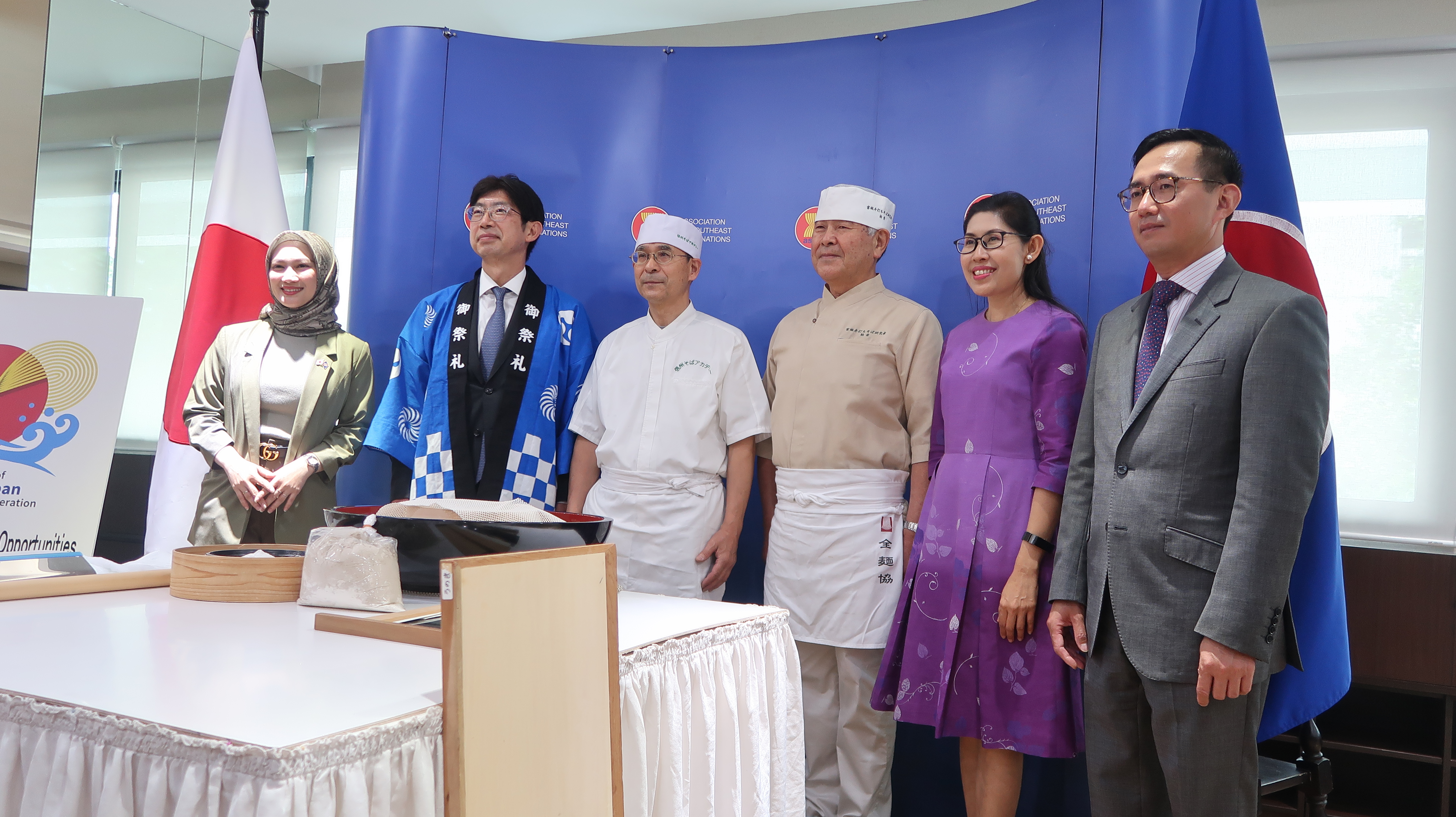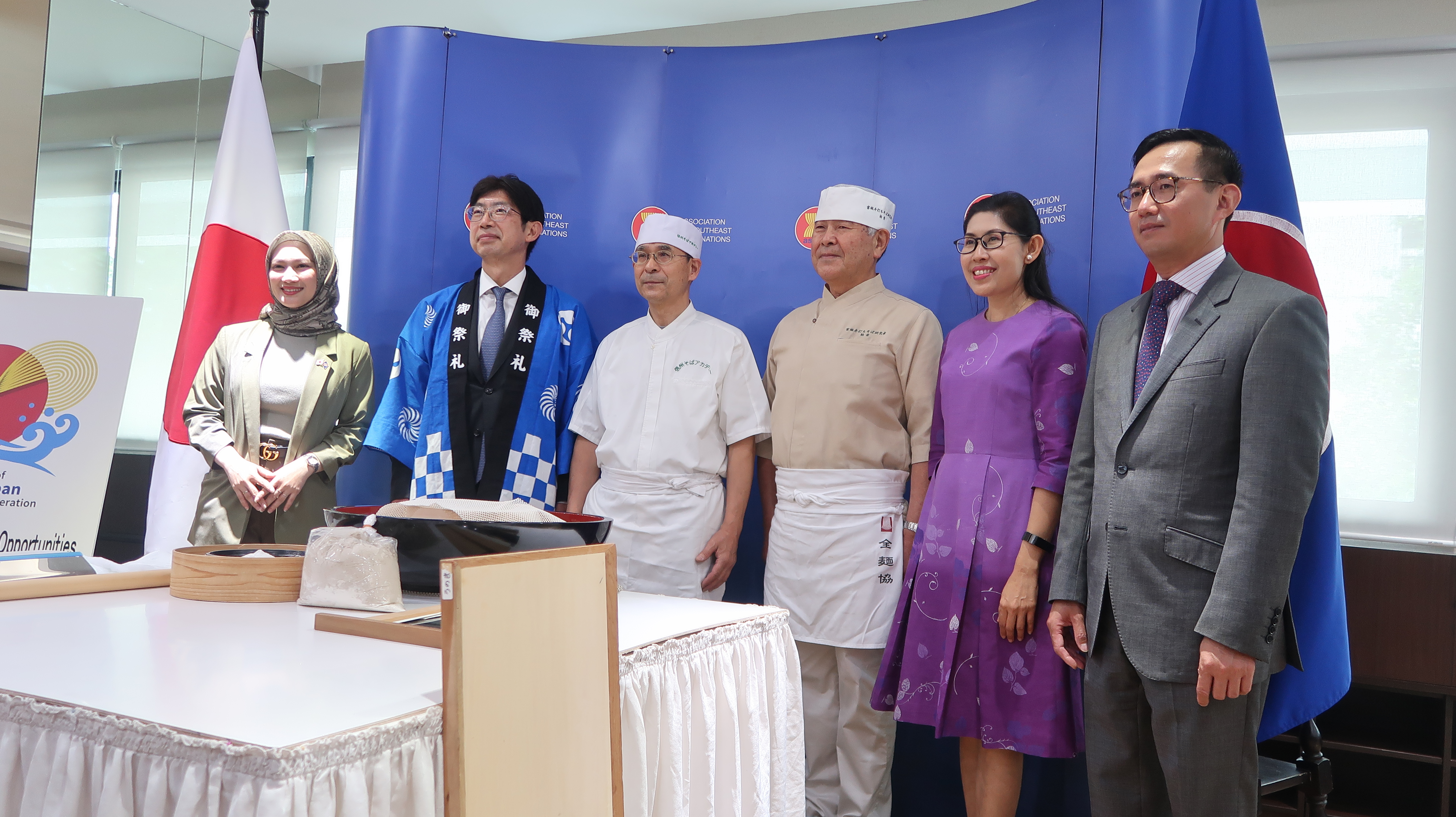 ASEAN-Japan 50th Year of Friendship and Cooperation Pre-Event: A Taste of the Golden Jubilee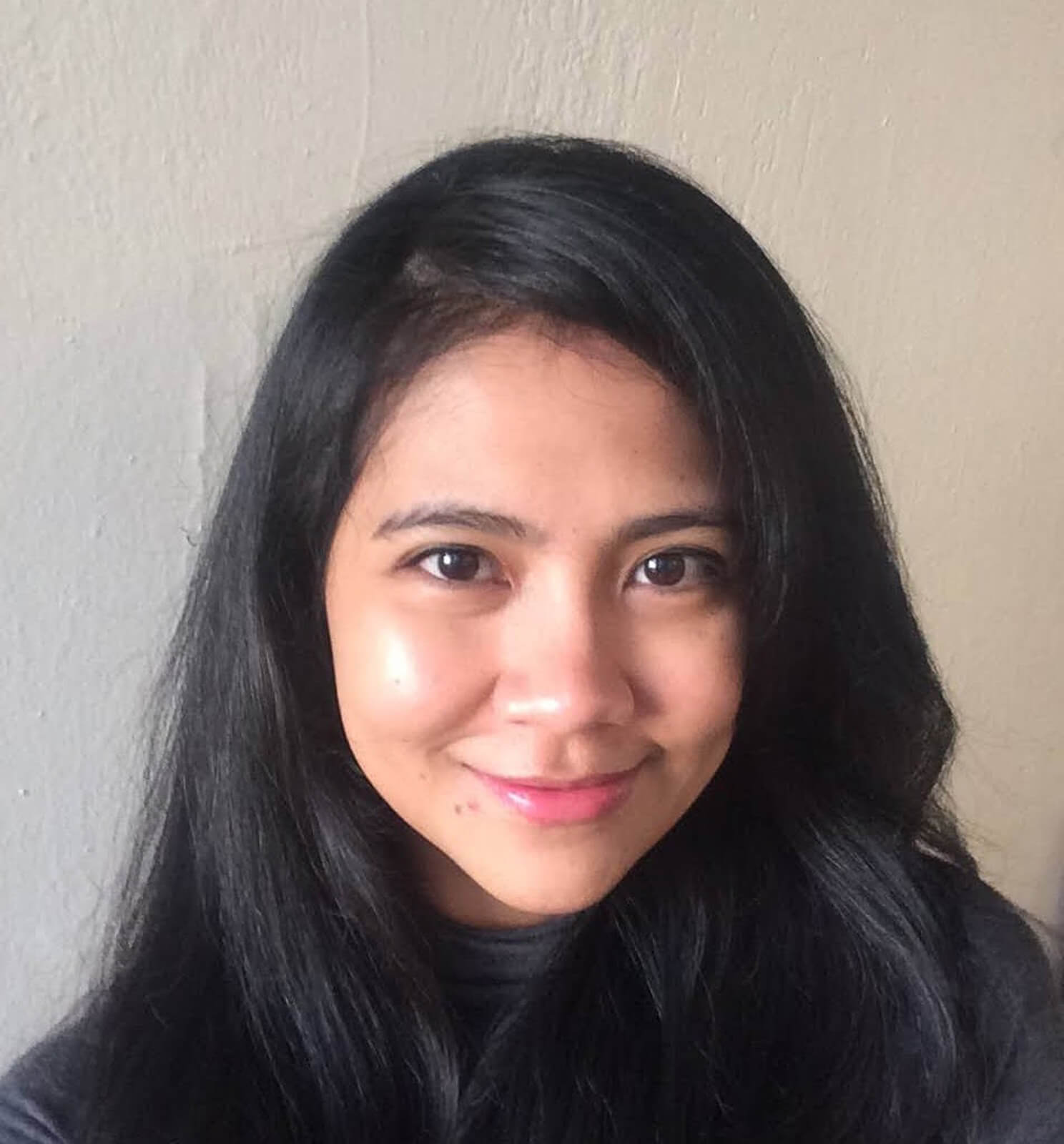 Ixora Tri Devi
Staff Writer, The ASEAN
To welcome the golden anniversary of ASEAN-Japan Friendship and Cooperation, the newly appointed Ambassador of Japan to ASEAN, Kiya Masahiko, hit the ground running by bringing eight soba masters from Miyagi prefecture to ASEAN. The artisans were in Jakarta on 22 December 2022, to treat the ASEAN Secretariat with delicious soba, a traditional Japanese buckwheat noodle dish.
Deputy Secretary General (DSG) of ASEAN for Community and Corporate Affairs Tran Duc Binh noted that Japanese food tasting events are always popular with the ASEAN Secretariat. After a threeyear hiatus due to the pandemic, the event's return was received with enthusiasm.
DSG Binh shared, "My mama used to say, if you want to win over somebody, it is through one's stomach. The event is even more meaningful with the 50th anniversary of ASEAN-Japan friendship and cooperation next year (2023)."
Echoing DSG Binh, Ambassador Kiya Masahiko said that the culinary arts are essential in diplomacy. "Food is the most attractive aspect of Japan. When we promote tourism to Japan, the top reason is food," Ambassador Kiya Masahiko added.
While enjoying the authentic dish and demo by Soji Akahane, the winner of the 2007 Japanese Soba championship, Ambassador Kiya Masahiko reminded guests that this year is the perfect time to visit Japan as many commemorative events are going to be held.
"This is the prelaunch event of the celebration of the special 50th year of ASEAN-Japan friendship and cooperation in 2023. I sure hope you enjoy the great Japanese food for many years to come," Ambassador Kiya Masahiko concluded.
Meanwhile, the Permanent Representative of the Kingdom of Thailand to ASEAN Urawadee Sriphiromya highlighted how the love of noodles is shared across the region, from pad thai to pancit and mie goreng to laksa. "I believe the demonstration shares not only the story of the rich culture of Japan and gastronomic mastery but also food for thought for ASEAN-Japan cooperation in the coming year."
Hand-made soba, made from buckwheat grown and harvested from the Miyagi prefecture, is a treat even in Japan. According to Soba Master Yasushi Kawabe, the traditional way of making noodles is undoubtedly taken over by the vast factory-made noodles. "We are the tradition-keeper," Kawabe explained.
Indeed, the delicious dish is a priceless heritage that should not only be protected but also savoured by many generations to come.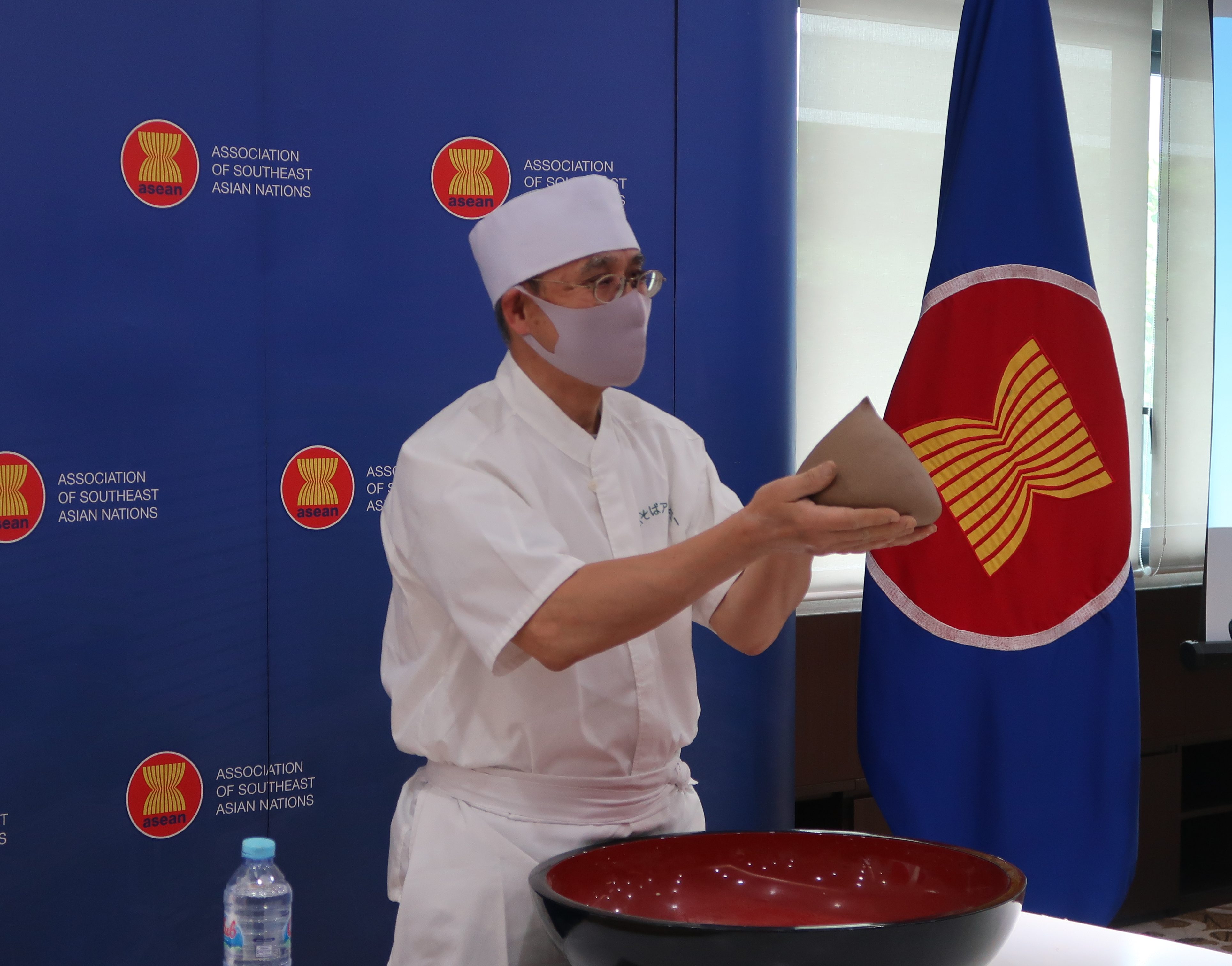 Soba Master Soji Akahane demonstrates his soba-making skills.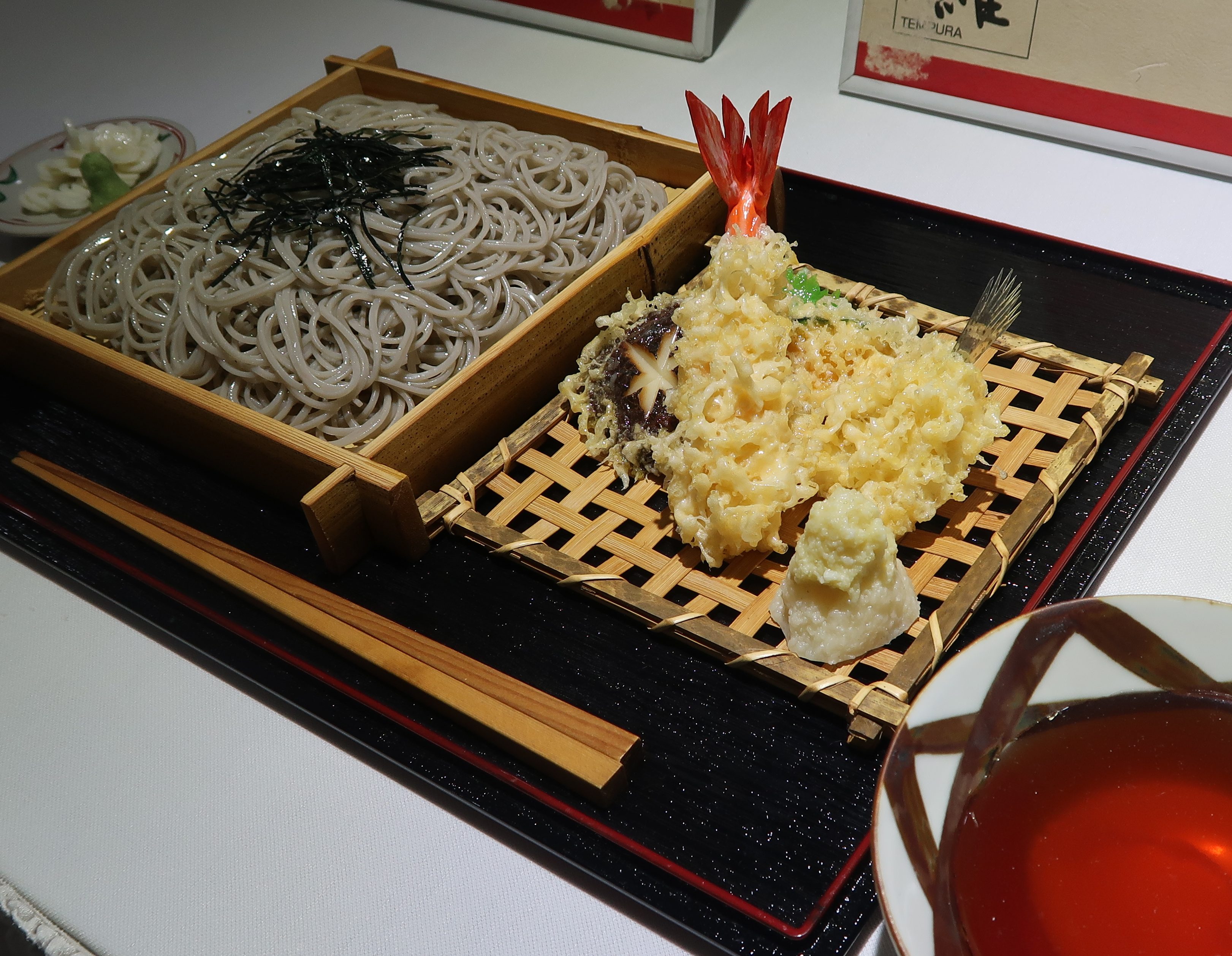 ASEAN Secretariat employees were thrilled to enjoy authentic Japanese dishes, soba and tempura (22/12/2022).