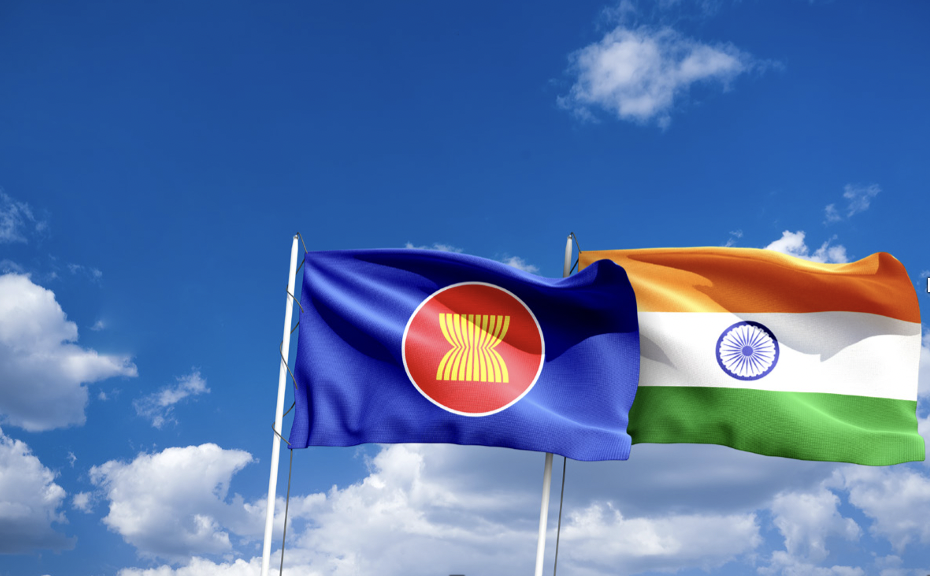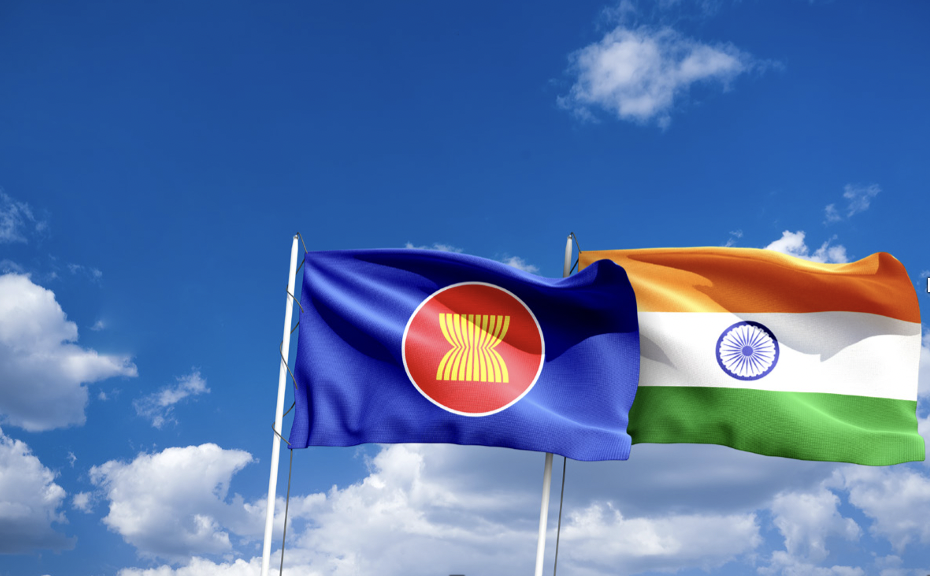 ASEAN-India Friendship Year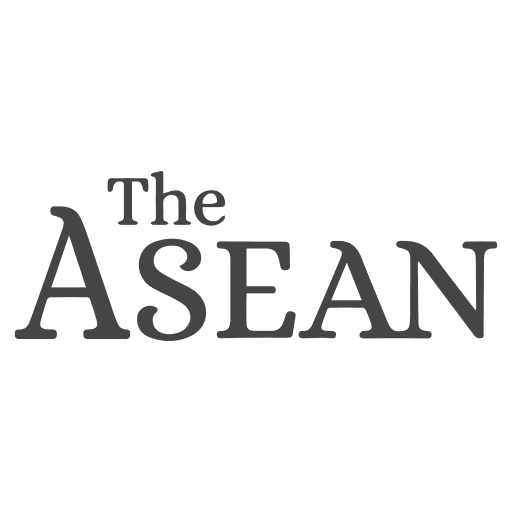 The ASEAN Editorial Team
ASEAN Socio-Cultural Community Department
Entering the Fourth Decade of Cooperation
2022 marks an important milestone in the long-standing relationship between ASEAN and India. This year is designated as the ASEAN-India Friendship Year, commemorating the 30th anniversary of ASEAN-India relations.
This milestone is being celebrated with a series of events throughout 2022. The ASEAN-India Logo Design and Tagline Contest was held to kickstart the commemorative year. Thailand's Bew Thanakorn Khumkhrua's entry was chosen as the winner from over 1,200 submissions from ASEAN and India. He used the tagline "Community of Values" and designed a logo with the number 30 and the infinity symbol, representing the 30 years of unity and relationship between ASEAN and India. The winning logo and tagline will be used for commemorative events and activities to mark the ASEAN-India Friendship Year 2022.
The Special ASEAN-India Foreign Ministers' Meeting was held in New Delhi, India, on 16 June 2022, to commemorate the ASEAN-India Friendship Year. It was chaired by India's External Affairs Minister, Dr. S. Jaishankar, and Singapore's Foreign Affairs Minister, Dr. Vivian Balakrishnan. During the meeting, the ministers discussed key areas of cooperation, such as COVID-19 response and recovery, health, trade, and education, among others, as ASEAN and India enter the fourth decade of dialogue partnership. The foreign ministers unanimously adopted the Co-Chairs' Statement, reaffirming their commitment to deepen the partnership further and promote peace, stability, and prosperity in the region.
Southeast Asia and India relations are rooted in millennia-old historical and cultural linkages. Since becoming ASEAN's sectoral dialogue partner in 1992, ASEAN-India relations have grown rapidly. The relationship evolved to a full dialogue partnership in 1995 and important milestones have since marked each decade.
In 2002, the First ASEAN-India Summit was held in Phnom Penh, further strengthening the cooperation between ASEAN and India. An annual summit has been held since. In 2012, the ASEAN-India Partnership was elevated to a Strategic Partnership during the ASEAN-India Commemorative Summit in New Delhi.