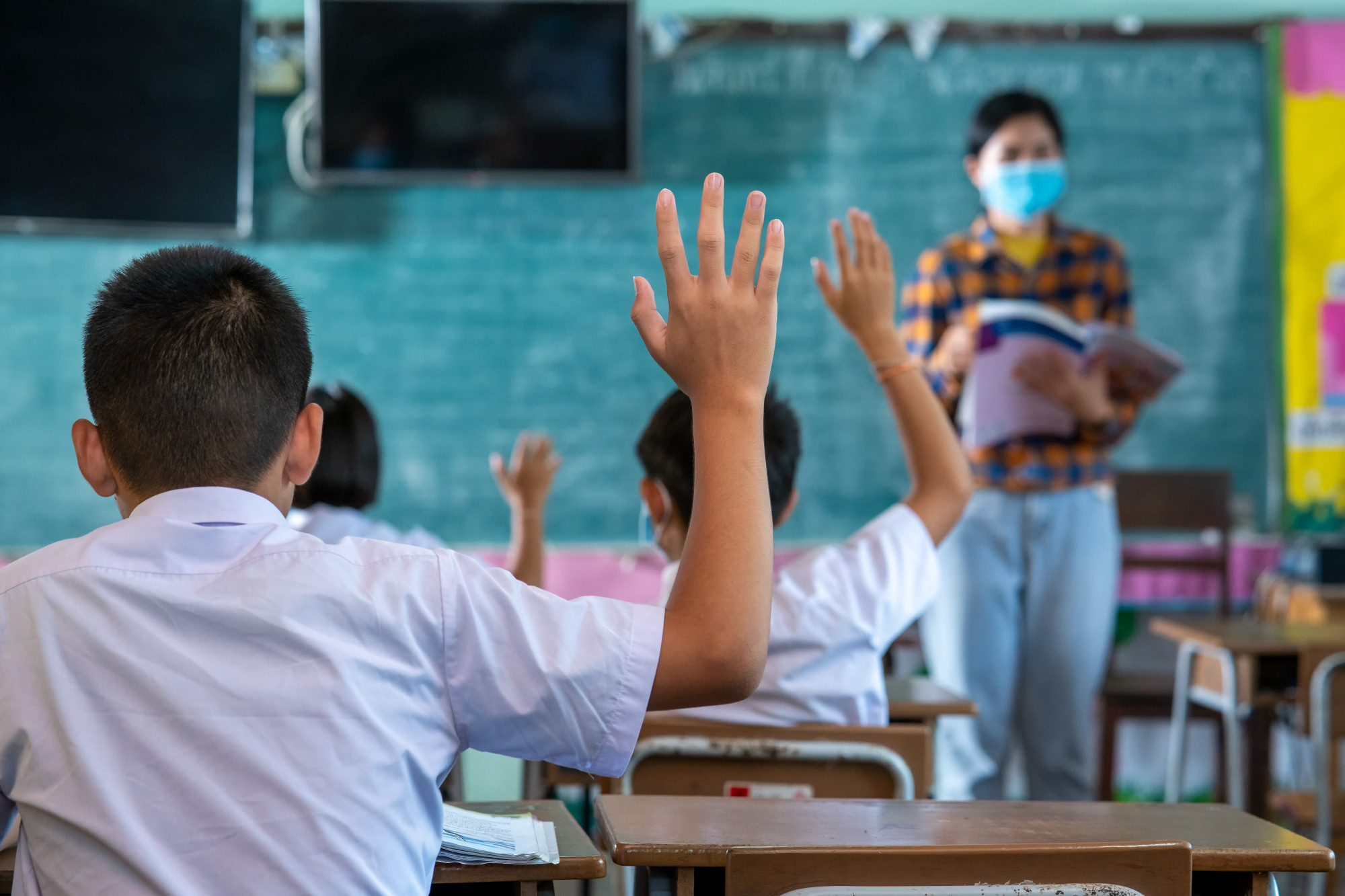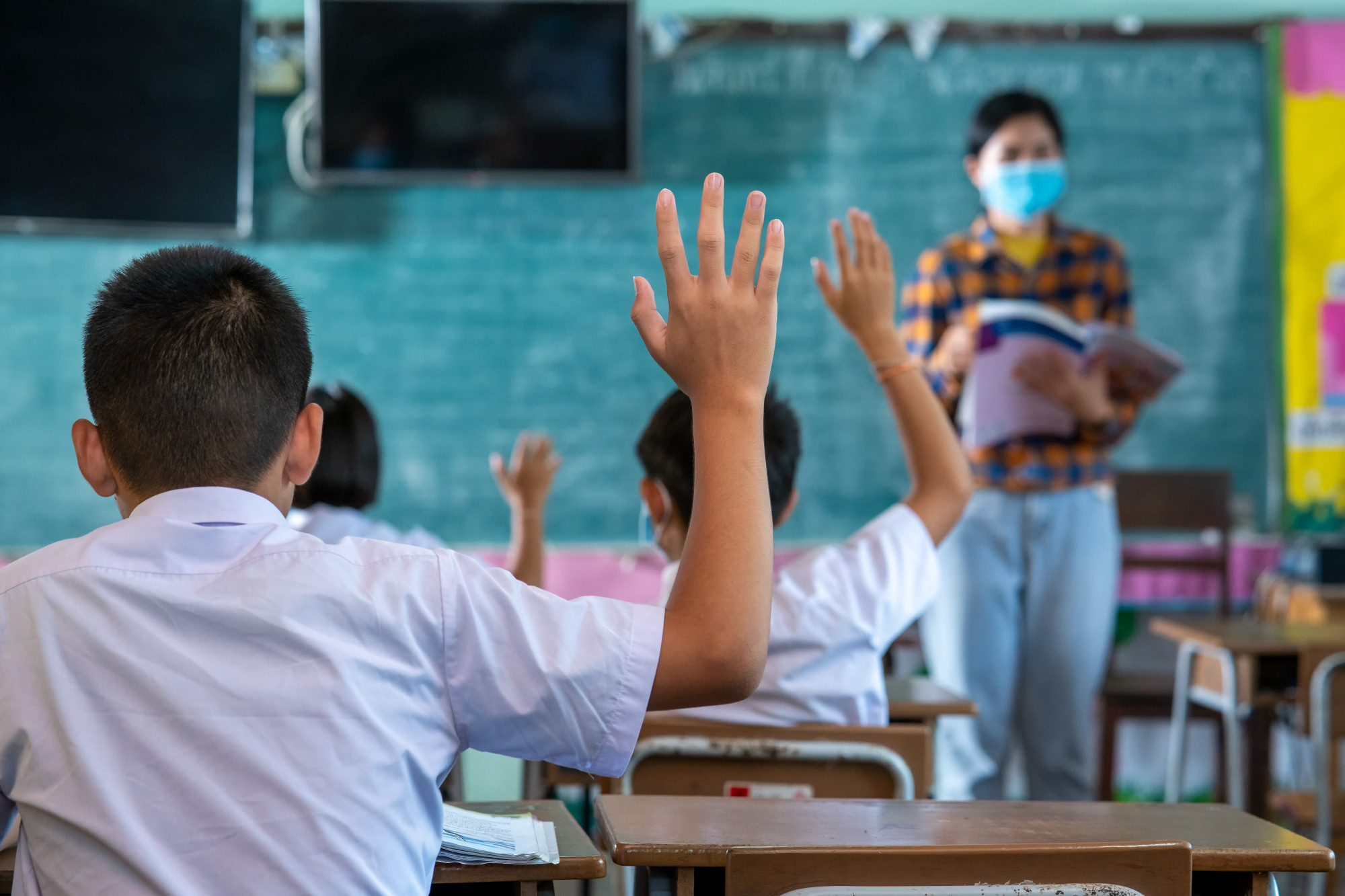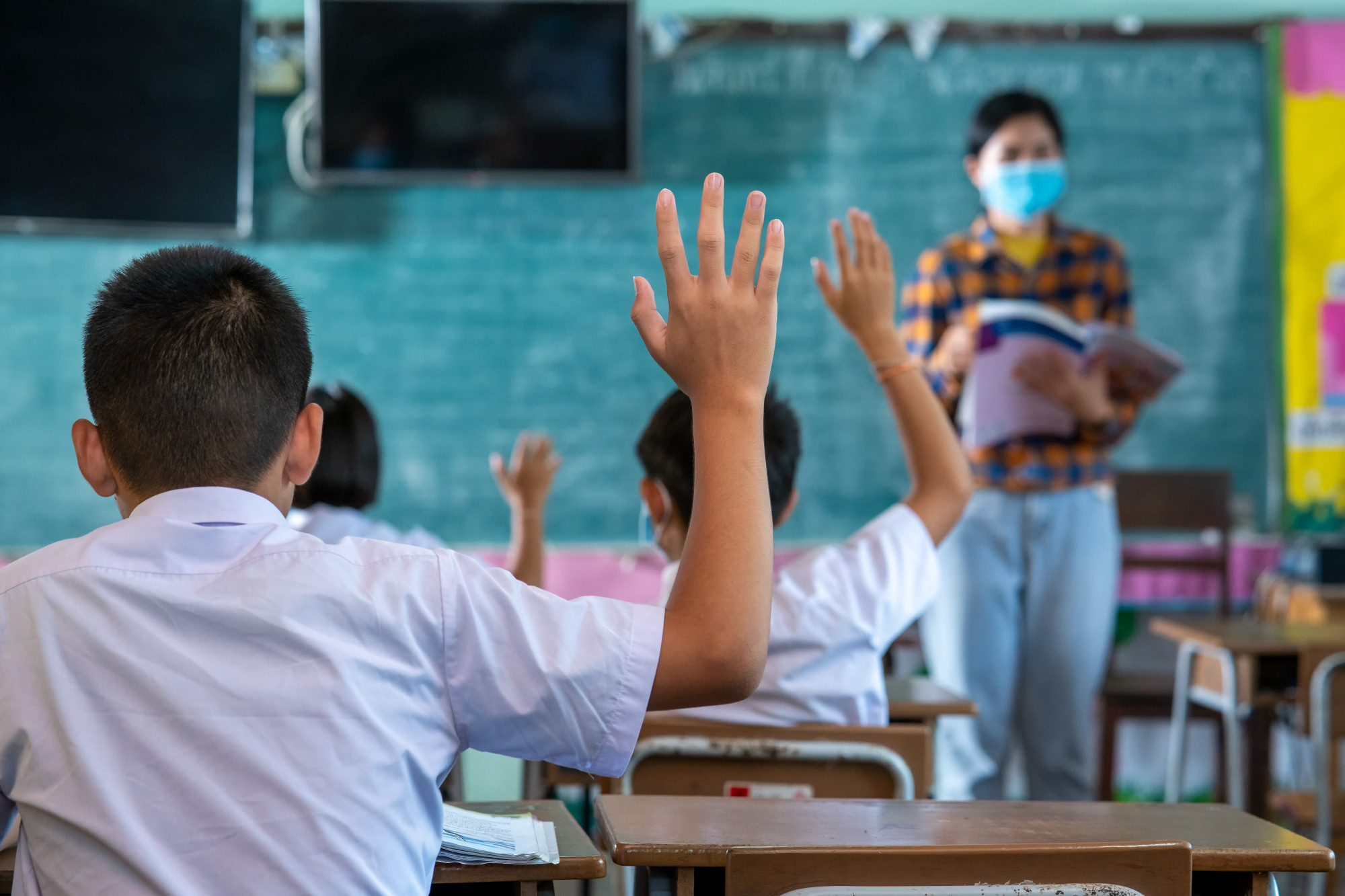 Addressing Learning Poverty in East Asia and the Pacific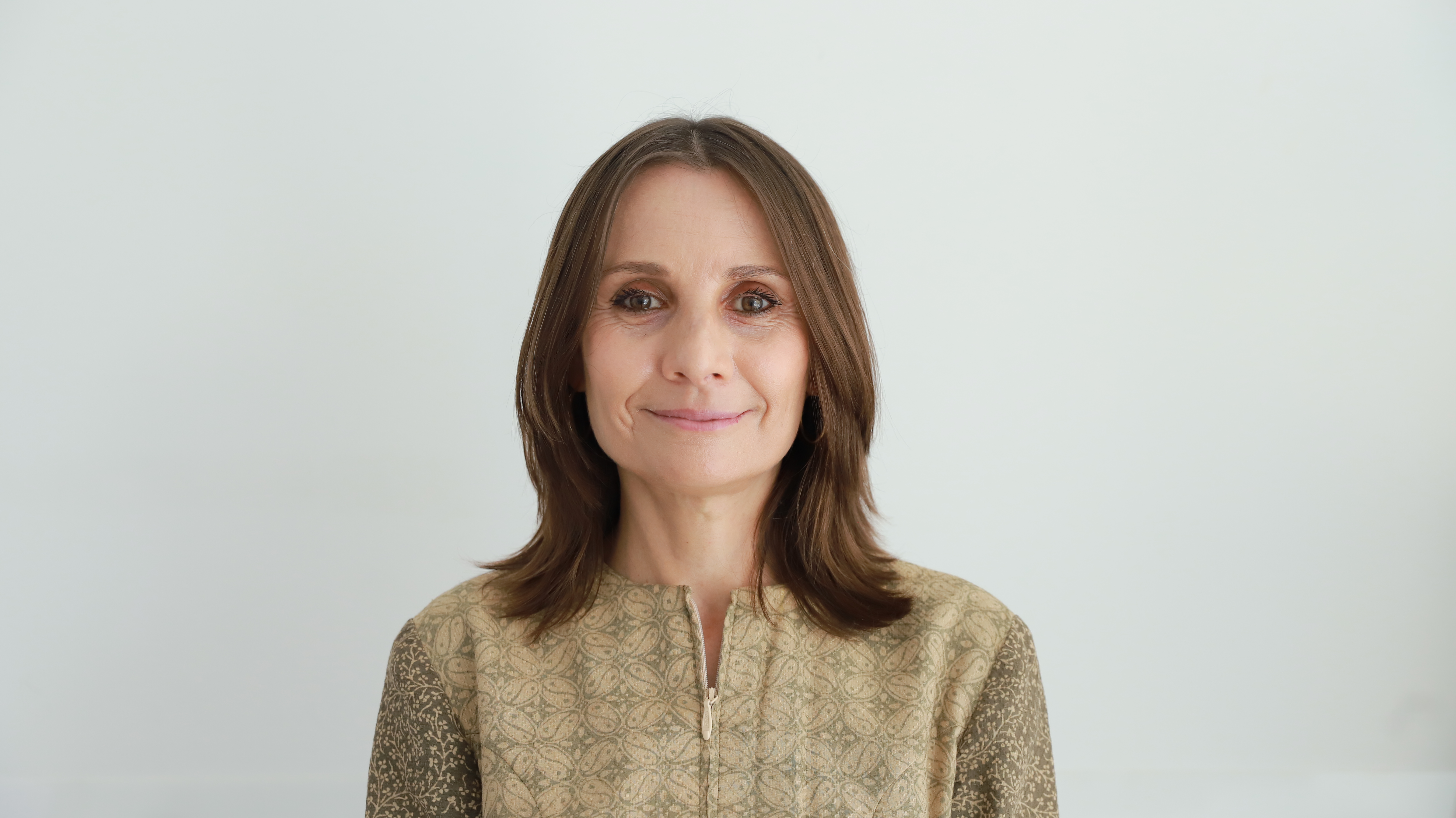 Debora Comini
Regional Director, UNICEF East Asia and the Pacific
1.1 trillion hours of in-person learning lost
The COVID-19 pandemic, now in its third year, has resulted in the largest disruption of education systems in history. In Asia-Pacific, we were the first hit and became the first responders to tackle its challenges.
Even before the pandemic, more than half of 10-year-olds in low- and middle-income countries were unable to read or comprehend a simple story. As a result of the education disruption, learning poverty or being unable to read and understand a simple text by age 10, has worsened and is estimated to be now close to 70 per cent.
In Asia and the Pacific, 1.1 trillion hours of in-person learning were lost. Education inequality deepened. Younger children are among the most seriously and worst affected, as they miss critical development opportunities. Measures to contain COVID-19 produced major detrimental effects on the health and well-being of children and adolescents, particularly the most vulnerable.
Accelerating learning recovery-a call to action
To tackle this learning crisis, every child should receive the support they need, so they can return to school safely and catch up on lost learning as quickly as possible.
Recognising the need to accelerate learning recovery with urgent, at-scale action, UNICEF with UNESCO and the World Bank have been taking stock of the measures being implemented by countries in Asia and the Pacific to mitigate learning losses. Based on this knowledge, we are calling on governments and education partners to take RAPID action by:
Reaching and retaining every child in school
Assessing learning levels
Prioritising teaching the fundamentals
Increasing catch-up learning and progress beyond what was lost
Developing psychosocial health and well-being so every child is ready to learn
There are successful examples of the RAPID framework. In Indonesia's Papua province, for example, the Ministry of Education has demonstrated that by empowering primary school teachers to assess better and teach the fundamentals, we can improve overall learning. Thailand achieved excellent results in Pattani province (in the far south) to improve foundational learning through a comprehensive mother-tongue-based multilingual education programme that is ready to be adapted in other parts of the country, especially targeting children from linguistic minority communities.
2nd Asia-Pacific Regional Education Minister's Conference
This call to action was made at the 2nd Asia-Pacific Regional Education Minister's Conference (APREMC-II) held in Bangkok from 5 to 7 June 2022. APREMC-II was jointly organised by the UNESCO Asia and Pacific Regional Bureau for Education and the UNICEF Regional Offices for East Asia and the Pacific and South Asia. It was co-
hosted by the Royal Thai Government with generous support provided by the Ministry of Education, Culture, Sports, Science and Technology of Japan and the Equitable Education Fund of Thailand.
The conference was an opportunity for participants to learn from each other about successful initiatives, challenges, opportunities, and innovative ideas to accelerate actions for all learners. Participants reflected together on how to successfully facilitate a safe return to school, recover from learning loss and address learning crises, while aspiring to transform education and its systems with resilience in the long term.
APREMC-II concluded with the adoption of the Bangkok Statement 2022, which sets out two priority actions: i. Safe School Reopening, Learning Recovery and Continuity of Learning; and ii. Transforming Education and Education Systems. The statement was shared at the Sustainable Development Goal-4 Education 2030 High-Level Steering Committee meeting in July 2022 and will inform the Transforming Education Summit in New York this September.
Reopen, Recover and Resilience in Education: Guidelines for ASEAN Countries
Across the ASEAN countries, at least 140 million children and adolescents saw their schools closed for an average of 30 weeks. An estimated 35 million learners had no access to their schools for almost two full academic years. Many more millions of the most disadvantaged children and adolescents lost learning opportunities due to the digital divide, as well as other negative impacts of the pandemic. Tremendous inequity and learning losses are now looming over the ASEAN community.
Schools should be the last to close and the first to reopen, particularly for younger learners. Reopening schools may pose safety challenges, but the risks attached to keeping schools closed are far greater and more detrimental to children's learning and overall well-being.
We commend the efforts made by the Ministries of Education across the ASEAN member states to mitigate the challenges of school closures and ensure learning continuity.
The Reopen, Recover and Resilience in Education: Guidelines for ASEAN Countries launched at the Conference, developed by the ASEAN Secretariat with the leadership of the Cambodian Ministry of Education, Youth,
and Sports, will further assist member states in their endeavours to recover learning and build stronger education
systems. The guidelines will inform policy decisions on safe school reopening, mitigating learning loss, and enhancing the resilience of education systems for future shocks and emergencies. The guidelines are aligned with the RAPID framework.
Transforming education systems
Education systems are often strained. Many countries have strong policies that lose their impact on children's learning because they are not adequately implemented at the classroom level. Or are implemented inequitably, inefficiently or without sufficient quality. Unimplemented policies are an obstacle to change. Moreover, our education systems are often not sufficiently linked and coordinated with other sectors. This means that opportunities are lost to meet children's learning needs. Countries must invest in transforming education systems to make them more inclusive and effective at nurturing learning. We need to:
Systematise the innovations put in place during the learning recovery phase; for example, remedial learning and catch-up opportunities should be maintained in the longer term to continue to support struggling learners
Accelerate digital transformation of our education systems to address the digital divide affecting millions of children in Asia
Make education systems more resilient to future shocks, including climate change and disasters
Ensure the safety and well-being of children and teachers
The world is looking to Asia and the Pacific
The Asia and Pacific region has been a path-finder in the response to COVID-19, and the world is looking to us. We have three key messages:
Equity. The most marginalised children must be the core target of all learning recovery and system transformation work.
Scale. We know what works: let us translate the successful programmes into results at scale.
Invest. The time to invest in children's education is now. Reduced spending on education would be the most expensive decision, with a devastating and irreversible impact on children's future.
Every child has the right to reach their full potential. We cannot sit back and allow a generation of children to miss out on their learning and full development. We must act now. UNICEF is committed to working with the Ministries of Education and education partners across Asia-Pacific to do everything we can to protect children from learning loss, especially the most vulnerable and marginalised, and help them realise their right to thrive. This is part of our commitment to building a strong ASEAN community for the future.
---
For further information, please contact: Shima Islam, Regional Communication Specialist, UNICEF East Asia and Pacific, ssislam@unicef.org