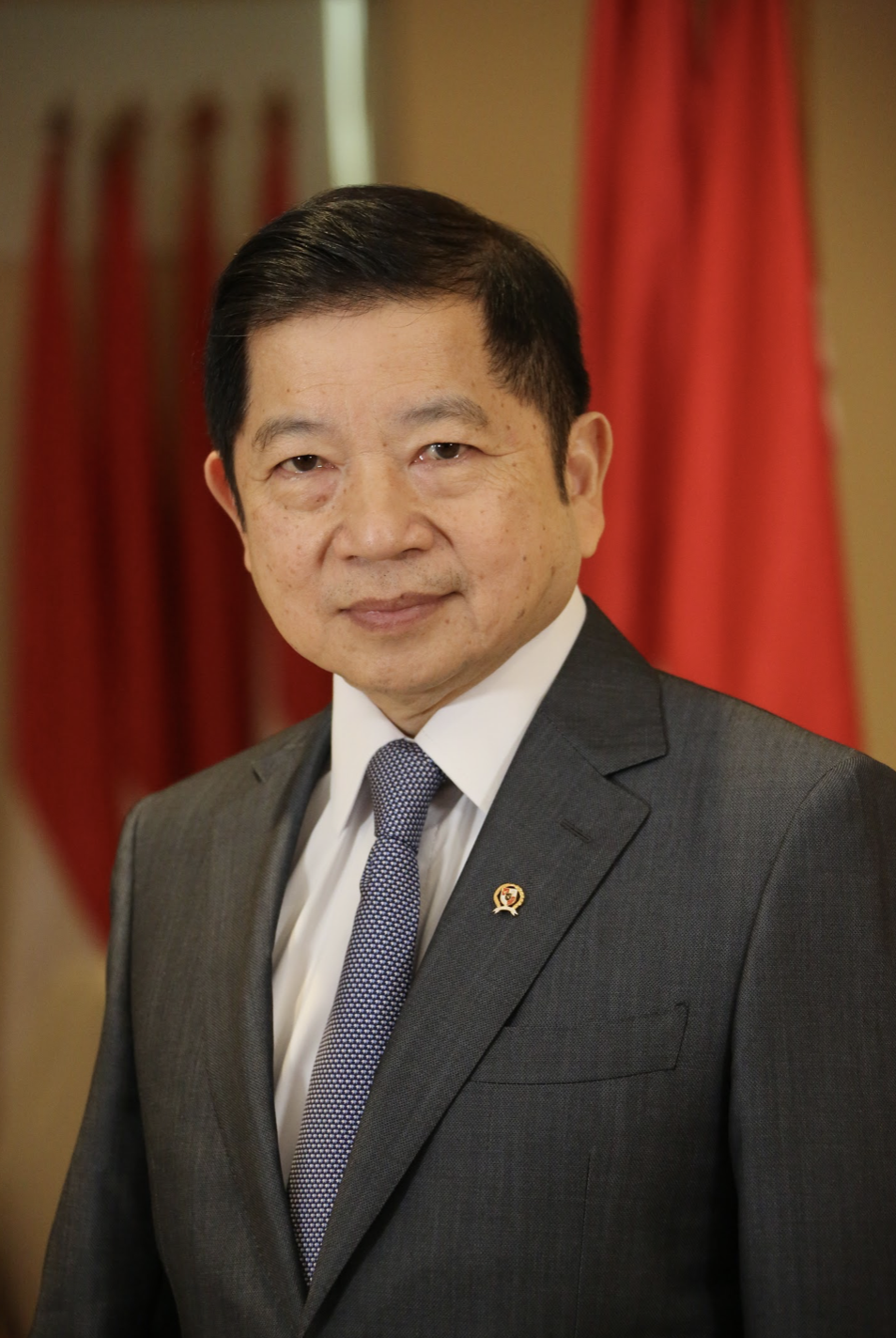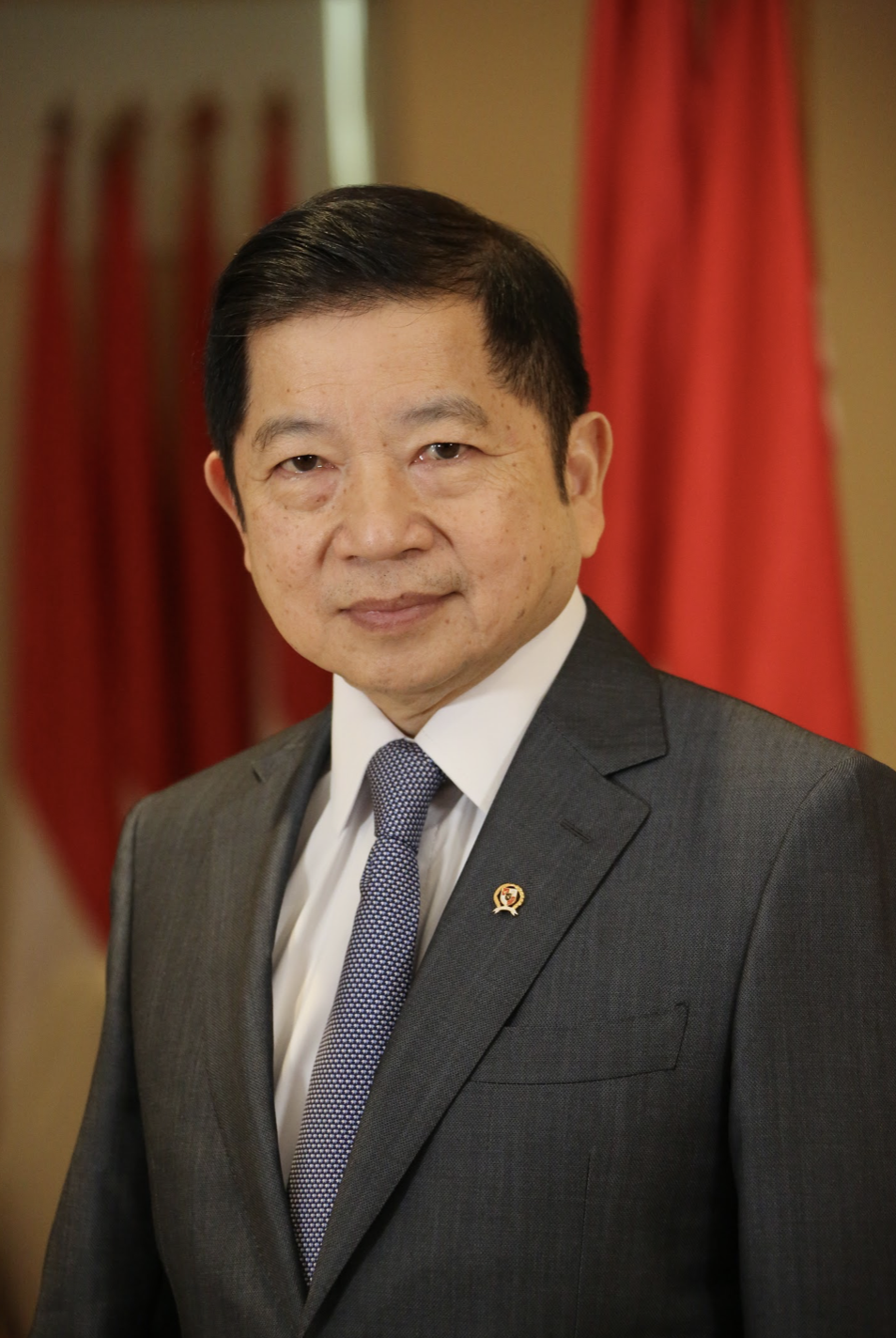 Suharso Monoarfa
Minister, National Development Planning / Chairman, National Development Planning Agency, The Republic of Indonesia
Poverty Alleviation, Rural Development, Social Protection
Suharso Monoarfa has been actively participating in numerous development projects in the country. Those experiences have shaped his career as well as equipped him with various essential soft skills.
Suharso' contribution to public affairs started when he was entrusted with the role of the Minister of Public Housing and a member of the Presidential Advisory Council. Currently, Suharso serves as the Minister of National Development Planning/Chairman of the National Development Planning Agency.
The World Social Report 2021 explored the concept of in situ urbanisation as an approach to rural development, creating jobs, improving living standards, and reducing rural to urban migration. Is this part of Indonesia's overall rural development strategy? Can you share your major policies and programmes for advancing rural development with us?
Suharso Monoarfa
We are aware of this in-situ urbanisation. Indeed, our urbanisation is driven mainly by this process. A recent study (Indonesia Urbanization Report, 2018) based on the population censuses and survey of Village Potential suggests that Indonesian urbanisation is 43.5 per cent driven by reclassification (in-situ), 37.6 per cent by natural population growth, and 18.8 per cent by migration. 
Even though it is not explicitly stated, the underlying idea of our long-term rural development plan, in fact, resembles the concept of in-situ urbanisation. The long-term development plan 2005-2025 (RPJPN) lays out two main strategies for rural development. The first is the strategy to promote rural-urban linkages. In strengthening the rural-urban linkages, we attempt to expand and diversify the rural economic activities as well as to promote non-agriculture trade from rural areas to markets in urban areas. 
The second strategy is to improve rural productivity and livelihood itself. In doing so, we set up some policies that endorse the development of labour-intensive agroindustry (called Food Estate), improve the capacity of human and social capital in our rural areas, provide basic services and physical infrastructures that would boost up rural production, and open up wider access to information, market, financial institutions, and technology. 
Just last year, we enacted the fourth National Medium-Term Development Plan for the 2020-2024 period (RPJMN). The RPJMN serves twofold objectives. It translates the RPJPN as well as the President's vision into seven national priorities and achievable development programs. The second national priority of the RPJMN specifically addresses regional development in which the plan for urban and rural development is set up.
In the RPJMN, major policies for advancing rural development revolve around two programmes that elaborate the two strategies in the RPJPN. The first programme is promoting National Strategic Rural Areas. There are 62 strategic rural areas widely spread throughout the nation that are projected to become new local growth epicentres in rural areas. These strategic rural areas are expected to facilitate a stronger linkage between rural and urban areas, as suggested in the RPJPN. We expect an in-situ process of urbanisation to take place as these areas develop.
The second approach is Integrated Rural Development. This is a programme that is specifically designed to promote the overall level of a village's development. A quarter of 74,961 villages in our country are categorised as lagged villages (based on Village Index in the RPJMN 2020-2024). The rural poverty rate is still high and consistently higher than the rates in urban areas, particularly in the eastern part of the country. Some strategic rural projects are set to address these issues, such as adopting digital technology to most villages and promoting rural economies through community-based ecotourism, establishing village enterprises, capacity building for rural-community and village apparatus, and thousands of professional facilitators to support villages. Those strategic rural projects are driven mainly by the villages themselves, using their own Village Fund. 
Several Sustainable Development Goals (SDGs)  goals and targets also address rural development challenges. A few examples are SDG 1.2,    to reduce the proportion of people living in poverty by at least half; SDG 2.3    to double agricultural productivity and incomes of small-scale food producers, and SDG 13.1.3  to improve the capacity of local communities to manage climate-related hazards and natural disasters. Can you share with us Indonesia's progress in meeting these and other relevant SDG targets in the context of rural communities?
Suharso Monoarfa
Multidimensional poverty (SDG 1.2) measures various dimensions of poverty, other than the lack of income, including access to basic needs such as housing, sanitation, clean water, health care, education, and basic assets to survive properly. For the health dimension, the prevalence of undernourishment (PoU) showed an improving trend, decreasing from 8.23 per cent (2017) to 7.63 per cent (2019). However, in 2020 this figure rose again to 8.34 per cent. Moreover, the morbidity indicator showed a moderate decrease in the percentage of the population suffering from illnesses within the last month, from 15.38 per cent in 2019 to 14.64 per cent in 2020 (BPS,2020).
SDG 2.3 is measured by the agricultural value-added per farmer. During the 2015-2019 period, agricultural value-added per worker (Farmer's Term of Trade) showed a significant increase from IDR 41.20 million to IDR 56.78 million (BPS, 2020), with an average annual increase of 8.5 per cent. However, in 2020, although the agricultural sector managed to grow positively amid the COVID-19 pandemic, labour productivity in the agricultural sector suffered a slight decline (by 2.54 per cent, to be precise). Nevertheless, despite the decline, this achievement was still higher than our target in the RPJMN 2020-2024. 
The capacity of local communities to manage hazards and natural disasters (SDG 13.13) has shown some improvement. The death toll and missing persons due to natural disasters during the 2019-2020 period decreased from 0.22 to 0.16 per 100,000 people. This number was lower than the 2020 target of 0.20 per 100,000 people (BPS, 2020).
How has the COVID-19 impacted rural communities in Indonesia? What are the most urgent issues the country needs to address in its response and post-pandemic recovery efforts?
Suharso Monoarfa
COVID-19 has been affecting every single inch of our planet. Nevertheless, cities are the places that hurt the most. With restricted mobilities and limited activities, the economic propellers within cities are barely working. Not only have formal jobs been significantly affected, but the informal sectors have also been devastated. As a result, people were rushing out of the cities and returning to their home villages. There was a significant increase in workforces in the agricultural sector (2.7 million workers) between 2019 and 2020. Other sectors signified a decline in urban activities in the same period, such as manufacturing  (-1.72 million workers), and wholesale and retail sectors (-0.5 million workers) (BPS, 2020).
Back at home, in the rural areas, they could rely temporarily on their families for food and shelter. The main problem with rural areas has always been inadequate basic services compared to their urban counterparts. Having a consistent  flow of people from urban areas would further crowd out public facilities in rural areas.
Economic recovery and social (security) reforms are our main priorities at the moment, not only at the national level but also at the provincial and village levels. In responding to the impacts of the COVID-19 pandemic, we have been relaxing some regulations to allowing cash transfers  using the Village Fund, which is a block grant that is transferred directly from the national budget to every village, at an average amount of one billion Indonesian rupiah. Furthermore, we have directed the use of the Village Fund to focus on mitigating the impacts of COVID-19 and focusing its spending on health support (e.g., medicines, maskers, etc.), food security, and labour-intensive rural projects as rural anti-unemployment measures. 
Can you share with us the successful outcomes of your rural development initiatives and/or share best practices that can be replicated elsewhere? Are there any notable milestones involving the participation of rural women and rural youth in SDGs' localisation?
Suharso Monoarfa
I would say the National Programme of Rural Community Empowerment (Rural-PNPM) is one of the most successful rural development programs in Indonesia. It was the largest longitudinal programme that had been implemented for more than a decade. The objectives were to achieve poverty alleviation and improve local-level governance in rural areas by provisioning resources to support productive proposals developed by communities, including rural women and rural youth, through an inclusive, participatory approach.
The project was carried out by providing Block Grants to the communities that were pooled at the sub-district level. The resources could be used for implementing several developmental and empowerment activities as defined by the communities themselves. District governments were strongly encouraged to share some of their resources with the project in order to raise their sense of belonging over the project. 
Perhaps the biggest outcome of the Rural-PNPM programme was the total ) transformation of rural areas. Rural-PNPM could be claimed as the foundation of renowned Village Law (Law 6/2014). The experiences from Rural-PNPM familiarised rural communities with the dynamic of a self-governing community. They were trained to identify their own problems and to think about necessary responses to be implemented through a proposal-based mechanism. These empowerment processes were managed by professional facilitators. The facilitators from Rural-PNPM were also institutionalised as Village Facilitators to further empower the community in rural development. 
Furthermore, the idea of a proposal-based Grant was then institutionalised as a Village Fund under the Village Law. Today, the Village Fund has become the fuel of Indonesia's rural development. From 2015 to 2019, thousands of rural facilities have been built by using the Village Fund, including 230,709 Km of roads, 10,480 local markets, 565,626 irrigation facilities, 339,909 spot clean water facilities, 36 million Km of drainage infrastructures, 11,599 health facilities, 25,022 local sports halls, 1.3 million Km of bridges, and other facilities (MoF, 2020).
What should be the main areas of regional cooperation in rural development and poverty alleviation?
Suharso Monoarfa
Rural social innovation is an emerging concept in rural development. The innovation itself depends on the distribution of prior knowledge and the capacity of rural communities to re-combine the knowledge, which they have already possessed, to come up with new ideas, as well as to learn new knowledge from others beyond their communities. Therefore, it would be a huge benefit for rural communities if they are exposed to insights and best practices from neighbouring ASEAN countries, so those rural communities would have access to various references and create their own ideas in solving their own challenges. The topics for knowledge sharing on rural development between countries could be on technical aspects, village-owned enterprises (BUM Desa), local unions (Koperasi Desa), and resilience against climate change and ecological loss in rural areas.