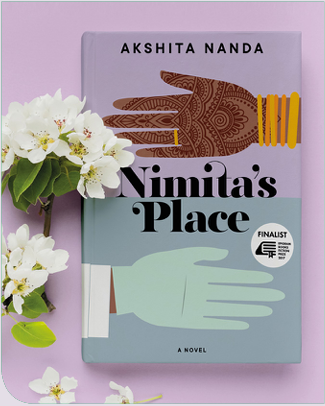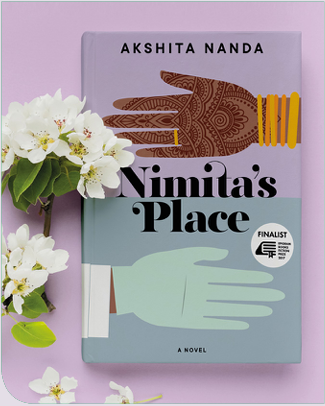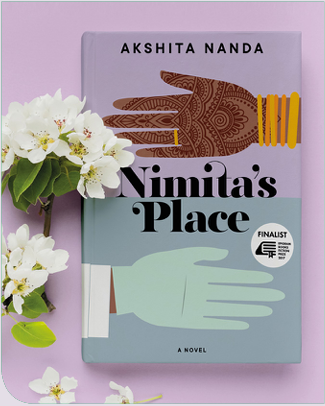 Understanding India's ties to Southeast Asia through Literature
Joanne B. Agbisit
Associate Editor, The ASEAN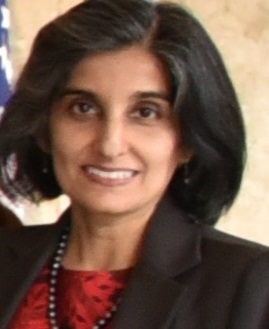 Kiran Sagoo, PhD
Senior Offier, ASCC Analysis Division
Novels that delve into the rich and colourful ties between India and Southeast Asia are still nascent. Here, The ASEAN is delighted to introduce two literary treasures written by two talented Indian authors. They created compelling fictional characters who navigated real-world events which took them from India to Malaysia, Myanmar, and Singapore—opening our eyes to forgotten histories and diverse cultures and perspectives.
Nimita's Place by Akshita Nanda
Nimita's Place tells the story of two Nimitas, two generations apart, who were forced to rebuild their lives after tumultuous events uprooted them from their homeland.
In 1944, Nimita Khosla is a brilliant 17-year-old student who dreams of becoming an engineer and travelling to foreign lands like the heroines of her favourite Agatha Christie novels. She is the only child of an affluent Punjabi Hindu couple in Lahore. After initially resisting an arranged marriage, Nimita succumbs to familial and societal pressure and discontinues her schooling to marry into the Sachdev family, another local wealthy family. As she lets go of her childhood dreams and grows into her role as a young wife and mother, her life takes a sudden turn when her entire family is forced to flee from Lahore to escape the horrors and brutality of the 1947 Partition. She finds initial refuge in Delhi and later, restarts her home life in Bombay, penniless and humbled but hopeful and determined to succeed.
Seventy years later, Nimita Khosla's granddaughter and namesake, Nimita Sachdev, is a molecular biologist working as a cancer researcher at the Singapore General Hospital. She has a fixed work contract, but is seeking to become a permanent resident of Singapore. She wants to start over in a different country after a violent attack left her off-kilter, sidetracked her plans, and soured her view on relationships. She also wants to put distance between herself and her well-meaning but meddlesome family members in Mumbai who are hell-bent on seeing her married.
Nimita's Place is an enthralling story with many underlying themes. While "place" is an overt reference to the niche carved by both women in their new homes, it also alludes to the novel's central theme: the position of women in Indian society. Nimita Khosla lived at a time when society viewed women's education as an asset that elevates the desirability of women in the marriage market. But, it was also a time of transition, when women began questioning their conventional and subordinated roles and realising their value beyond the household. This tension between tradition and modernity resides within Nimita Khosla.
Today, women in India have more agency and can pursue higher education and satisfying careers like her granddaughter, Nimita Sachdev. Still, women's ambition is tempered by cultural expectations to marry and have children. And while women enjoy more freedoms and rights, these do not insulate them from violence or abuse, as experienced by Nimita Khosla's daughter and granddaughter.
The other dominant theme that is explored in the novel is prejudice— ethnic, religious, regional, and class- based. The novel peels back the layers of prejudice that many of the characters (yes, even the two women protagonists!) harbour against people they regard as foreign "other." The misconceptions, animosity, and conflict between Hindus and Muslims are prominently depicted, but there are also scenes and dialogues hinting at the discomfort or ill-feelings that exist between light-skinned and dark-skinned Indians, Singaporeans and foreign workers, and Chinese and Indians. If there is one takeaway from the story's multicultural encounters (such as those between Nimita and her neighbour, Hafeeza), it is that proximity, exposure, and communication can pierce the wall of ignorance and intolerance and lead to civility, if not friendship, between people from different backgrounds. 
The author did an impressive job taking readers from 1940s Lahore, Delhi, and Bombay to present-day Mumbai and Singapore. As the story unfolds, we are given a crash course on Indian history and culture. We learn about their elaborate rituals for courtship, wedding, and funeral. We are introduced to their complex kinship terms and honorifics, and even their interesting taboos and superstitions. We also get a glimpse of the lush foodscape not only of India but Singapore as well.
Overall, the novel strikes a perfect balance between entertainment, information and reflection, and leaves readers with a feeling of satisfaction that the main characters have found their sense of place at the story's conclusion.
Nimita's Place is the debut novel of Akshita Nanda, a resident of Singapore who was born in Pune, India. It was published in 2018 by the Singapore-based publishing house, Epigram Books. It won several awards including the Singapore Literature Prize 2020 (English, Fiction category). The novel's e-book edition is available for download at Amazon, Barnes & Noble, and Google Play.
The Glass Palace by Amitav Ghosh
The Glass Palace is a sweeping historical saga that takes the reader from the lively streets of Mandalay, Myanmar to coastal Ratnagiri, India and to a rubber plantation at the foot of Gunung Jerai, Malaysia. It weaves together the lives of three families across three generations. Through the eyes of Rajkumar, an orphan fisher-boy who rises to fortune, the reader is introduced to major socio-political events from 1885 to the late 20th century, which has shaped Myanmar, India, and Malaysia.
The novel begins with Rajkumar arriving in Mandalay from Chittagong right after the Third Anglo-Burmese War where he witnesses the British takeover that forced the Burmese royal family into exile in India. Seeing Dolly, the young maid to the royal family, he falls in love at first sight and, through a series of events, finds her in India, marries her, and brings her back to Myanmar.
Dolly's quiet daily struggles in India and Myanmar provide rich insights into prevailing gender norms that govern women's lives, regardless of their social position. She is conflicted about her loyalty to the royal family and the possibility of another life. Later, she faces internal conflict in her role as a wife and mother. Her friend Uma, the revolutionary widow of an Indian Administrative Officer, challenges these norms. Uma travels to Europe and the United States of America and takes leadership in the fight for India's independence.
After gaining a fortune in the timber industry, Rajkumar invests in the rubber industry. Here we start to see an exploitative element to his character. The stark contrast between the homes and everyday lives of plantation owners and workers is clearly illustrated. Uma describes the conditions on the plantations as "the American South before the Civil War of Uncle Tom's Cabin." Readers are also provided with a glimpse into the ships' conditions that transported indentured plantation workers from South India. We learn that Rajkumar has fathered a son, Ilongo, with a plantation worker.
The book captures Southeast Asia's characteristics, which are its high levels of migration and ethnic diversity. Through the intermingling of its many characters, late 19th century Mandalay provided an ideal background to show the richness of Southeast Asia's diversity. Ma Cho, who provided shelter to the young Rajkumar when he first arrived in Mandalay, is half Burmese and half Indian. Her companion, the widower Saya John, comes from Melaka. Saya's late wife was a Chinese lady from Singapore.
Unfortunately, in the latter half of the novel, we see growing resentment in Myanmar towards the Indians who run most of the shops and are seen to have taken over the farmlands through money lenders. Burmese marrying Indians are seen as traitors and their children as outcasts. Dolly, Rajkumar, and their sons face harassment and challenges to remain in Myanmar.
The Glass Palace addresses the irony of one colonial subject, mainly Indian soldiers, being used to suppress another colonial subject, the people of Myanmar. The dilemma faced by Indian soldiers f ighting for a British empire is a running theme throughout the book. Uma's ambitious nephew, Arjun, struggles with his role as an officer in the British Army. Sent to Malaysia on the eve of World War II, he is mistaken as a plantation worker when out of uniform and treated poorly. A series of events makes him realise that he has to choose between defending the Empire and joining India's Independence Movement.
Through side stories, readers are also introduced to contemporaneous events in other parts of Southeast Asia, such as King Chulalongkorn of Thailand touring Europe, the first Asian monarch do so, while King Thebaw of Myanmar reads about it in exile, and the uprising of Indian soldiers stationed in Singapore. We are also introduced to Southeast Asia's culinary delights, such as gulai tumis (fish cooked with pink ginger f lower buds), prawns roasted in pandan leaves, and other Peranakan meals prepared at Morningside rubber plantation, and fried baya-gyaw, yellow spilt fritters, served by Ma Cho to her customers.
Twenty years on, this book remains a valuable contribution towards demonstrating the rich ties between countries in the region even before the formation of ASEAN, and understanding the deep historical and cultural links between Southeast Asia and India.
The book is written by Amitav Ghosh, a multi-awarded author from India, whose literary works have focused on Indian and Southeast Asian identity. The electronic version of the book is available in various online stores.