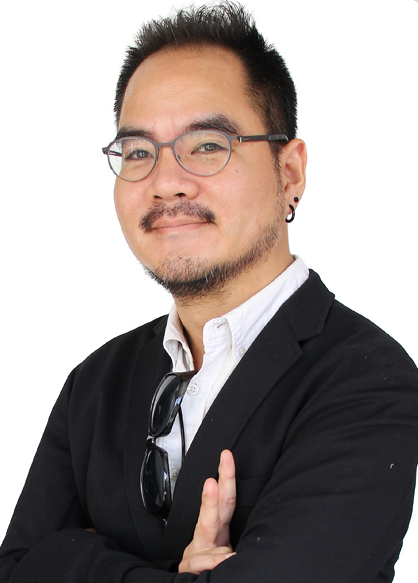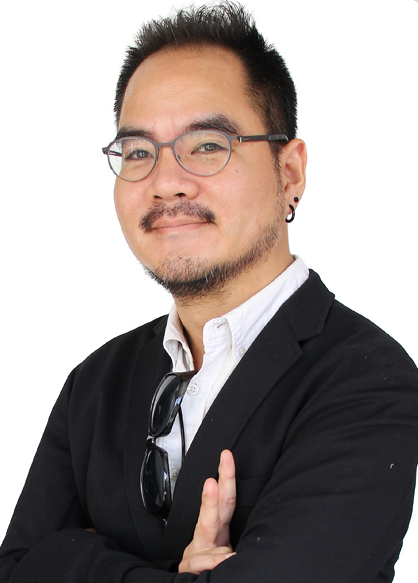 Non Arkaraprasertkul, PhD
Senior Expert, Smart City Promotion Department Digital Economy Promotion Agency (DEPA), Thailand
Dr. Non A serves in the Smart City Promotion Department of Thailand's Digital Economy Promotion Agency, where he advocates the concept and practice of smart cities. He specialises in the use of human-centred design to solve pressing open-ended problems. Having lived and worked overseas, he is constantly inspired by design, qualitative research, and behavioural economics. Originally trained as an architect, he holds a doctorate in anthropology from Harvard University.
Dr. Non A talks to The ASEAN about how digital connectivity transforms and builds sustainable cities, and what Southeast Asian countries can do to maximise its benefits, close the digital divide, and overcome other barriers.
What are the elements of successful digital connectivity? How do you think digital connectivity will transform society in general and ASEAN in particular?
Non A
Digital connectivity is about connecting people through digital means to encourage productive engagement. We have been living in the digital age, in which it is difficult to imagine a life without the convenience of connecting with people, goods, and services through digital channels.That said, like all technological advancements, there are pros and cons. While digital technology brings people together, it can also divide them, such as through the dissemination of false information. So, the goal of digital connectivity is to enhance and expand the scope of its benefits while keeping the negative impact in check.
To be connected digitally, you first need the proper tools, skills, and infrastructure; the so-called "ecosystem." Second, a viable and competitive market is key to the introduction and adoption of superior technology. Naturally, both businesses and consumers are looking for new and efficient ways to exchange products and services. Decades ago, we might have seen some reluctance towards the digital medium because consumers had access to a limited amount of information. Moreover, there wasn't a strong pull of the so-called "network effect" to tip the balance towards digital adoption. Today, both access to information and the network effect are the name of the game. Consumers, therefore, adapt to means of digital connectivity that provide clear benefits such as convenience, lower cost and environmental friendliness. Third, an open innovation platform, such as open data initiatives, will unleash value-based products and services.
As the two latest generations of the world's population (Gen-Z and Gen-Alpha) are entering the workforce, they bring a natural inclination towards digitalisation. They will be living in an economic system whereby they act as both informed consumers and digitally savvy workers. It is likely that borderless transactions and e-citizenship will become the norm for these generations. So, whether ASEAN society transforms into one that is efficient and inclusive, or divisive and vulnerable depends on the collective measures by the members of the ASEAN states to promote digital ecosystems, healthy competition, and public-private-partnership in the building of a culture of open innovation. 
What stage of the digital connectivity trajectory do you think most ASEAN Member States are at today? Do you agree with the observation that the COVID-19 pandemic has accelerated countries' digital transformation?
Non A
In general, ASEAN Member States are in the expansion stage of digital connectivity. Despite news about "unicorn start-ups" being born, bred and heavily invested in, there is still quite a wide gap on the ground between those who have and do not have basic access to the digital economy. As the power of digital connectivity lies in big data analytics, more digital adoption means more diverse sets of data can be collected, analysed, and used to optimise services. Inclusivity, in this sense, is not just admirable but has the potential to optimise the game for the well-being of the citizens.
Both the market economy and the central governments have played a critical role in increasing digital literacy and, therefore, digital activity. With its large population, the ASEAN region has unrivalled potential to grow, especially if served well by the power of digital connectivity. While market forces should be credited for encouraging many to learn new skills, governments are mandatory enablers in creating a supportive environment through various means such as regulations and incentives.
There is some truth in the idea that an unexpected crisis may give rise to an essential transformation. Thus, there is no doubt that the COVID-19 pandemic has thrown us into the opportunity-incrisis stage. Organisations and companies tend to fail because they underestimate the importance of innovation to safeguard against so-called "disruption." Often when the legacy business is doing well, these organisations and companies take a backseat rather than proactively identify the domain of risk. The good news is that many organisations are using this moment to reevaluate their core business, current practices, and macroeconomic projections (e.g., global trends). One obvious example is education, which, though not yet perfect, has never been so flexible and accessible. Creators of educational content, too, have to come up with new succinct and interesting content. Using digital tools to cut down on waste and create new value for consumers, some of these organisations are not simply surviving but thriving. 
It is remarkable that we have the landmark ASEAN Digital Masterplan 2025 (ADM 2025), the purpose of which is to spearhead the transformation of the ASEAN region into "a leading digital community and economic bloc, powered by secure and transformative digital services, technologies and ecosystems." With the COVID-19 pandemic positioned both at the core and the periphery of this master plan, it is clear that the region as a whole has accepted the reality of the situation. We need to set secure, efficient, and inclusive standards for cross-border exchange and open innovation through digital connectivity.
What are the roadblocks to digital connectivity? Do you think that digital transformation requires a similar cultural shift or changes in societal values and norms? How so?
Non A
As mentioned earlier, the three components of digital connectivity are the ecosystem, viable market, and open innovation. These three components work synergistically to promote digital connectivity. A delay in establishing any of these components will certainly result in roadblocks piling up. Looking closely, what ties them together is cybersecurity. Hacking, spamming, and ransomware, just to name a few, are threats to positive digital exchange and transaction.
Since the core of a transaction is trust, no long-term (let alone successful) business relations can be formed without it. In addition to the technological aspects of cybersecurity, there is also the issue of individuals' understanding of privacy and data security. Many don't think twice when giving their consent to allow platforms and services to access their personal data in exchange for free services. This is not a good sign for the development of positive and sustainable digital connectivity. So, while cybersecurity standards must be created, we need to simultaneously raise public awareness of cybersecurity issues to prevent roadblocks to digital connectivity. In fact, it would be remarkable if we could move this awareness into the domain of a cultural shift.
Experts say that while digital connectivity will bring many benefits to society, it may also widen the digital divide and further inequality. How can countries and cities avoid this pitfall?
Non A
Quite often, what causes the digital divide is a lack of access to the infrastructure. For instance, the need to provide every child with the right to education can be fulfilled by remote classrooms only if there is a way to connect children in remote areas to the internet. Omnichannel merchants, too, need access to the telecommunication infrastructure before they can tell the world of their products. In order to avoid this pitfall, programs to promote the digital economy and society should be designed to engage with all social groups in society.
Tools, too, can be an issue, but this has been addressed mainly by the market. A decade back, there was a "One Laptop per Child" project whereby a team of designers from a top research institute created a prototype of a 100 US dollars hand-cranked self- powering computer. It was aimed at eradicating the discrepancy in access to education between children in remote and urban areas. Yet, the project did not succeed because the research team underestimated its capacity to build such an affordable laptop. Without the help of the market to scale up production and mitigate the cost of research and development, these sorts of high-tech products are hardly affordable. As we know, it is the market that has since enabled children to have access to powerful smartphones at a fraction of the cost of a laptop.
Digital connectivity of cities or urban areas appears to be the priority of governments. What are the implications of this to rural and agricultural development?
Non A
In the modern world, cities are the economic engine. This engine runs on support from the rural and agricultural sectors, which generously provide resources such as fresh produce. So, the implication is quite clear on that front: Cities are engines that will always require resources supplied to them by the rural and agricultural sectors.
As urban consumers demand more quality products, there is a clearer shift in the practices of the rural and agricultural sectors towards adopting digital technology to monitor, maintain, and maximise their productivity. In fact, technology has been effective in enhancing the efficiency of the entire food value chain, from production (e.g. the Internet-of-Things [IoT], drones, automation, digital twins, and smart farming) to handling and food storage before it reaches retailers (e.g. logistics and food storage technologies). Moreover, with open data, consumers can now better understand the products that they consume, such as by knowing where they come from, how they are grown, and who grew them, resulting in much more mindful and sustainable consumption. 
While cities will continue to dominate the global economy, more people will choose to relocate to the countryside. The COVID-19 pandemic has also brought us another way of thinking about rural and agricultural development, as shown in the rise of remote work and urban-to-rural migration. Now people can have their cake and eat it too.
The digital trends that the COVID-19 pandemic has fueled portend a paperless, cashless, touchless, and officeless future. The pandemic shows us how much we have relied on the hope that the supply chain of goods and services will never be broken. But, as we see, the pandemic has painted a different picture, showing how dependent urban citizens are on the consumption economy. If the telecommunication infrastructure continues to improve, we will see more people escape from high-cost and high- pressure cities into peri-urban and rural areas, which could possibly give rise to a new breed of workers who also manage small plots of household agricultural lands.
Compared to the sprawling countryside, "compact" cities are greener. Citizens, however, are not always mindful when it comes to consumption. The idea of "smart cities" was born to tackle the problem of the cities' own destructive force emanating from ignorance. Without data, decisions are made based on precedents, heuristics and beliefs, which are only useful as long as those decisions deal with closed-ended problems. With data, we can monitor and optimise the consumption of all forms in the cities. There are many benefits to smart cities as platforms for transactions, logistics, and innovation. The bridge to digital connectivity is the well-being of both the urban and rural areas, for which the smart city is true north.