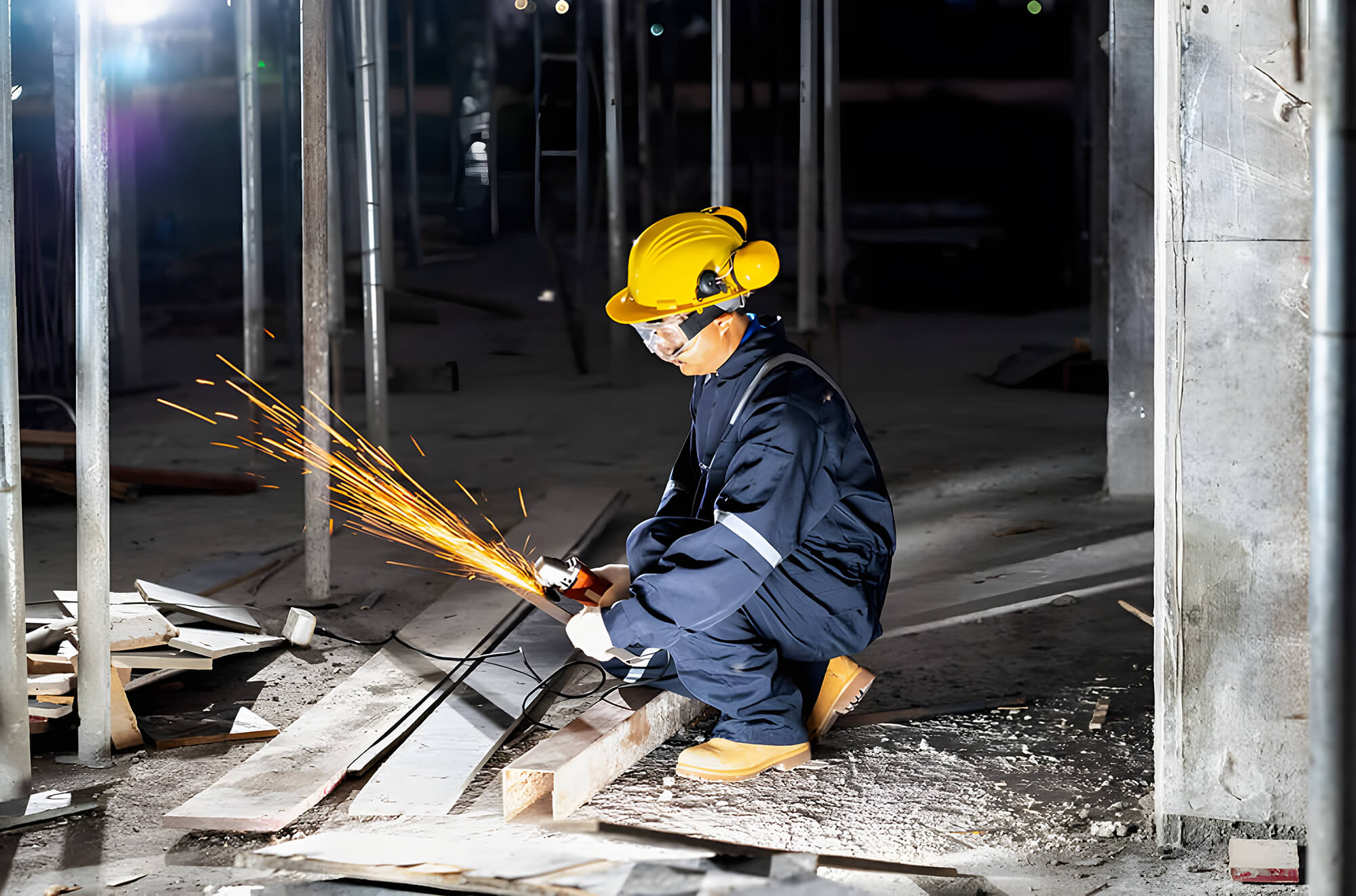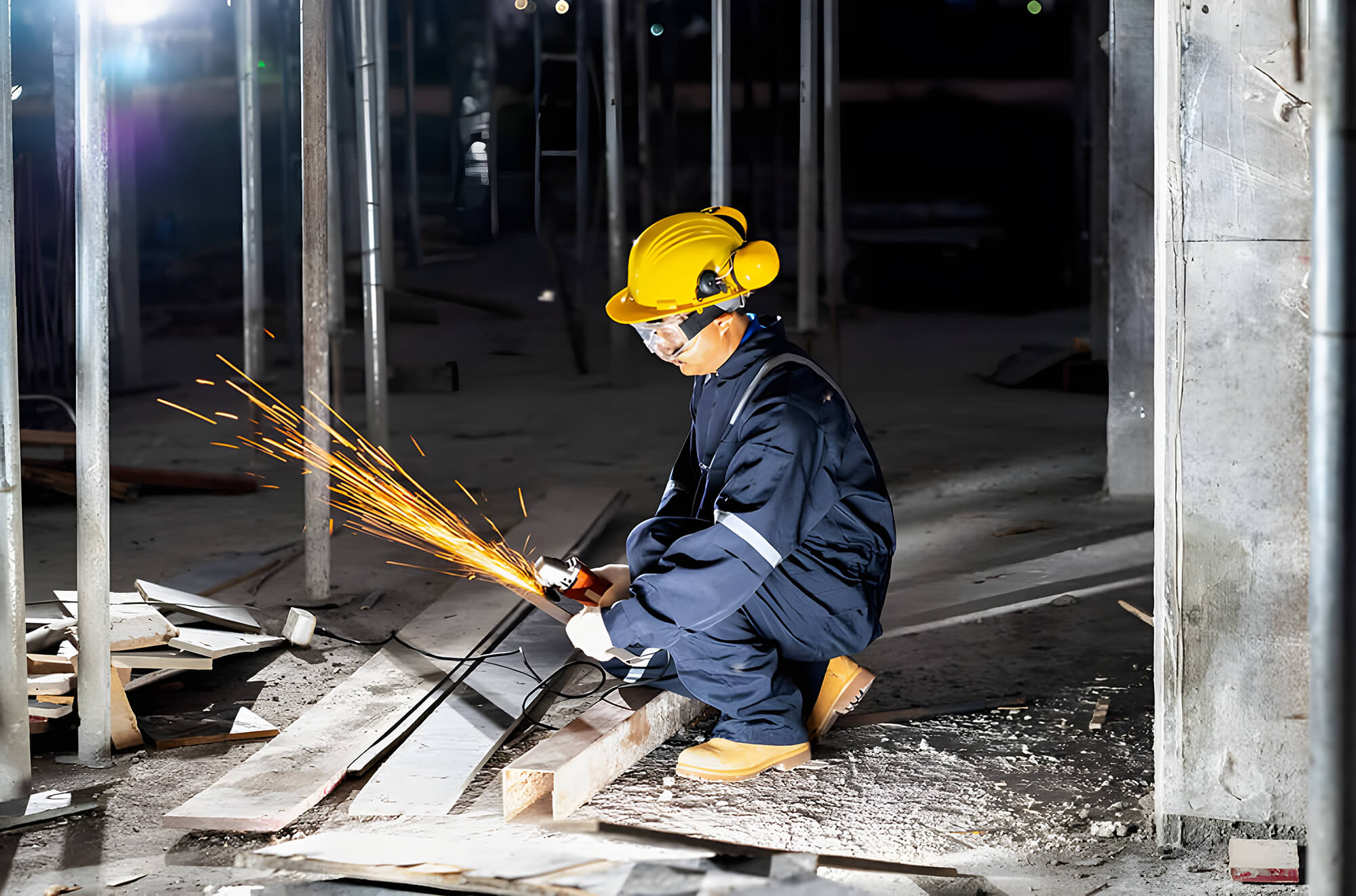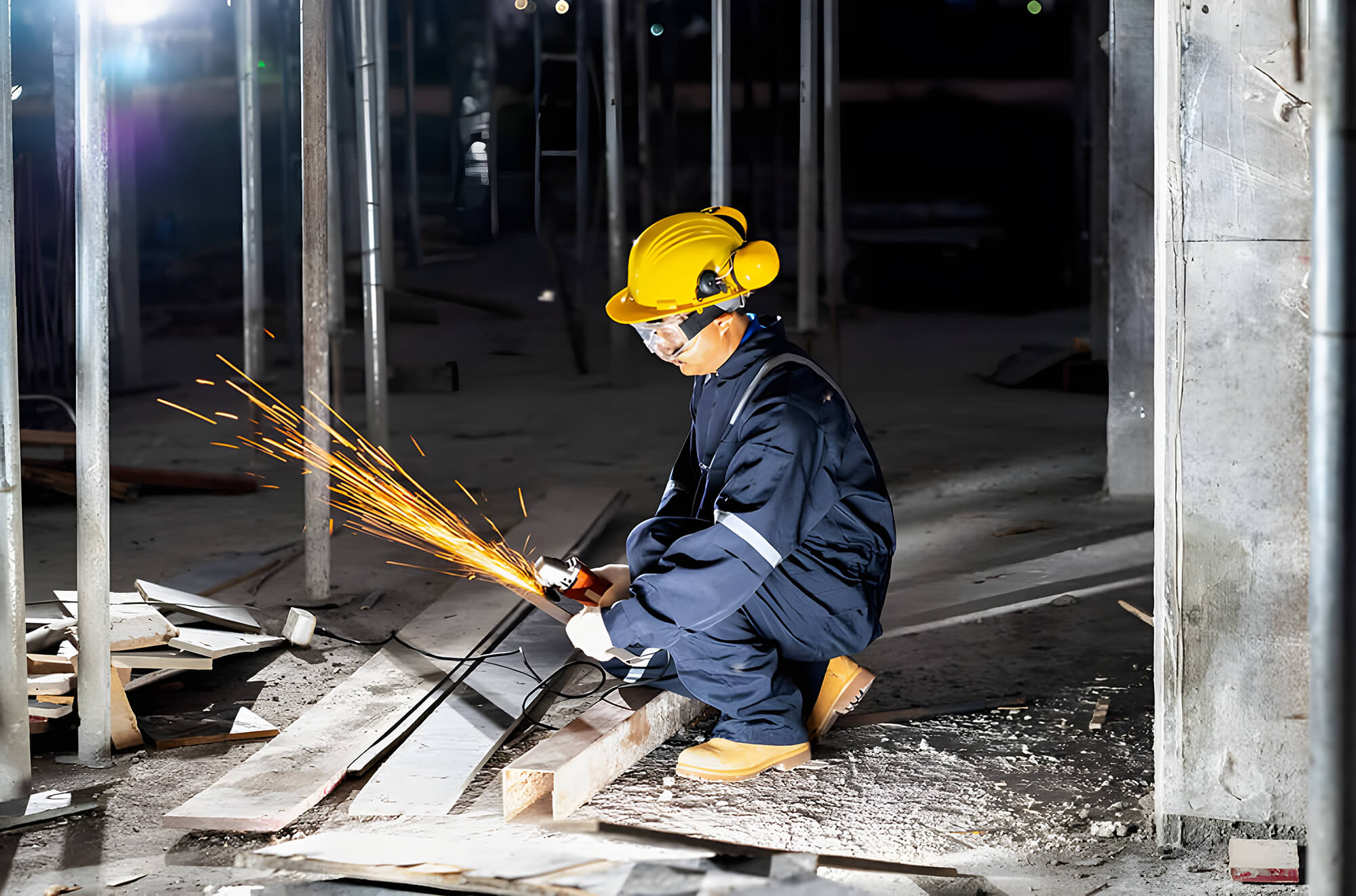 Migrant Workers: Vital Contributors to ASEAN's Socio-Economic Development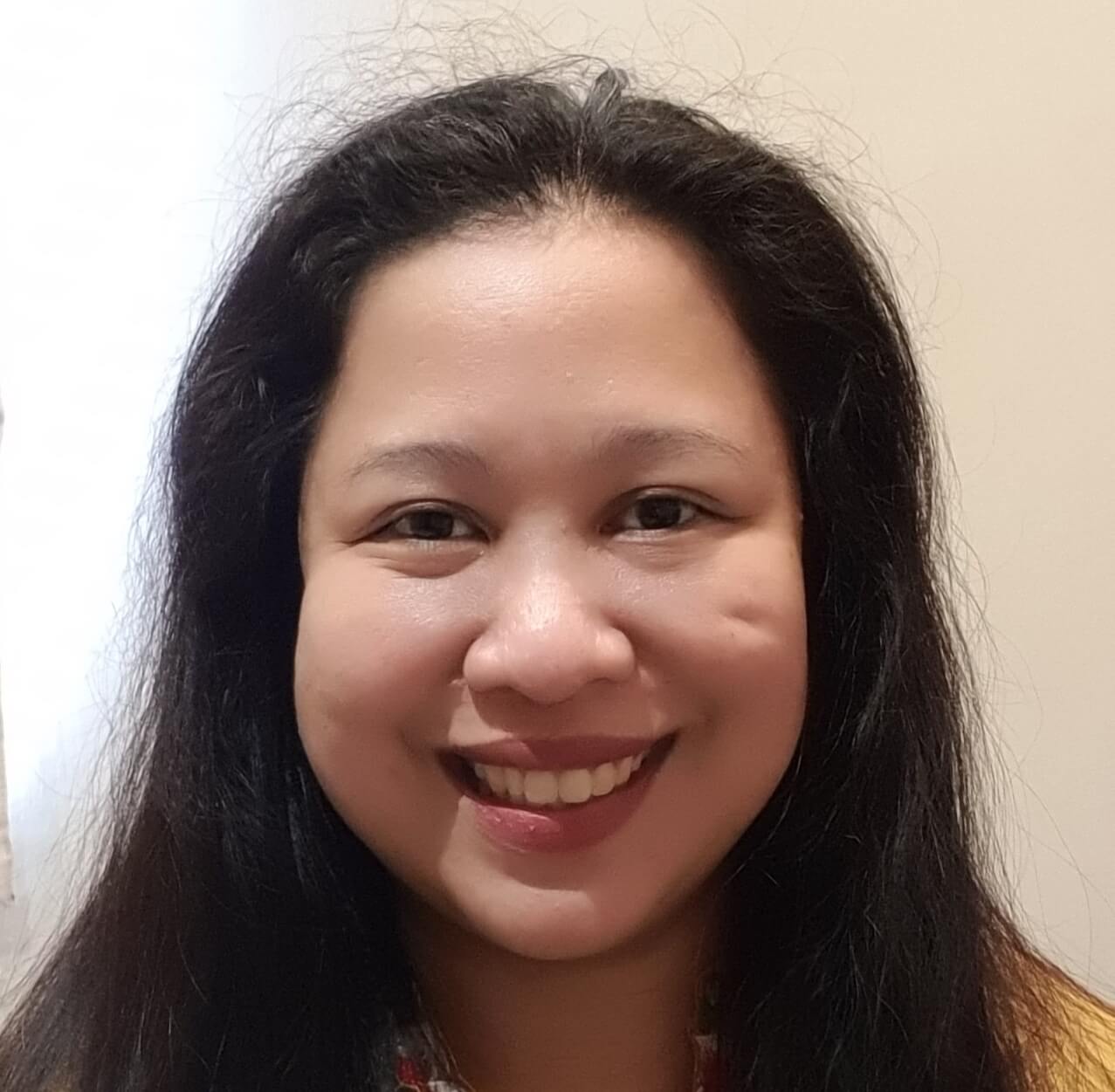 Mega Irena
Head, Labour and Civil Service Division | ASEAN Socio-Cultural Community Department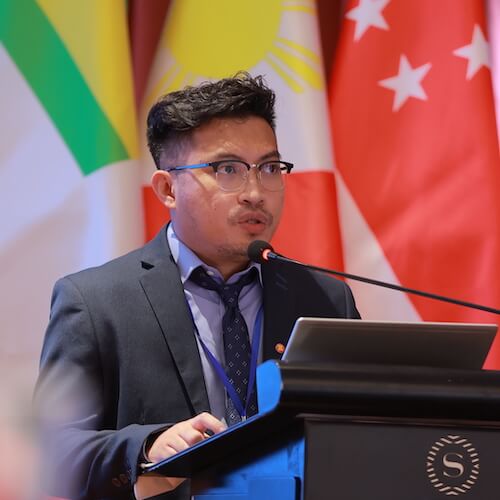 Carl Rookie O. Daquio
Senior Officer, Labour and Civil Service Division | ASEAN Socio-Cultural Community Department
Labour and Future of Work
With a market size of 2.3 trillion US dollars, ASEAN has solidified its position as the third-largest economy in Asia and the fifth-largest globally. Large-scale recruitment of migrant labour is integral to economic development and will increase even more as the region's economies grow and contribute to global value chains (GVCs). Migrant workers are part of the 75 million workers in ASEAN who are employed in GVCs, accounting for more than 25 per cent of total employment in the region.
The importance of GVCs to the ASEAN region is evident in the distribution of employment across sectors. In Southeast Asia, over 60 per cent of manufacturing employment in 2021 was linked to GVCs. Notably, industries such as leather and footwear, electrical and optical equipment, machinery, textiles, and garments relied heavily on GVC-related jobs. Beyond manufacturing, GVCs played a significant role in sectors such as agriculture, services (especially tourism), and non-manufacturing industrial sectors, where migrant workers found employment opportunities.
The receiving states in ASEAN employ migrant workers in various sectors. For instance, in 2019, migrant workers made up more than half of the total employment in the industry sector in Singapore (62.0%) and Brunei Darussalam (56.5%). In the agricultural sector, migrant workers represented approximately one-third of total employment in Malaysia, which includes workers in palm oil and rubber plantations. Brunei Darussalam (58.2%) and Singapore (19.9%) also had high percentages of migrant workers in agriculture. In the services sector, migrant workers formed a significant portion of the workforce in Brunei Darussalam (31.2%), Singapore (29.8%), Malaysia (9.2%) and Thailand (5%), including in accommodation, food services, wholesale, and retail.
These employment statistics indicate that migrant workers play a vital role in the labour markets of the region. Out of an estimated 9.2 million international migrants of working age residing in ASEAN's receiving states, 7.1 million originated from other Member States. Their contributions to GVCs have had a profound impact on the region's socio-economic development, enabling increased production, cost reduction, alleviation of labour market shortages, and the transfer of new skills and knowledge. Furthermore, migrant workers often send remittances back to their home countries which contribute to the economic well-being of their families and communities.
The rights of migrant workers in GVCs
Despite their significant contributions, low-skilled migrant workers who are part of GVCs frequently encounter job-related challenges, including poor working conditions and limited access to social protection and labour rights. Moreover, existing migration dynamics have increased the vulnerability of women migrant workers to gender-based risks and discrimination in the workplace and during recruitment processes.
Businesses have a vital role to play in safeguarding the rights of migrant workers, both in their direct activities and throughout the value chains. Responsible business practices are increasingly important for stakeholders, such as investors, consumers, and advocates for migrant rights. They often exert pressure on businesses to comply with labour standards, fair wages, employment conditions, workplace safety, and health. This pressure is particularly evident in the growing interest of the international community in including labour provisions in modern free trade agreements.
To support responsible business practices, ASEAN has adopted and implemented various initiatives. The ASEAN Guidelines for Corporate Social Responsibility (CSR) on Labour provides a framework for companies to incorporate CSR initiatives into their policies and practices and support human-centred development. The ASEAN Guidelines on Good Industrial Relations Practice stipulates guiding principles on promoting functional social dialogue, tripartism and bipartism in achieving decent work for all, particularly in the context of rapid economic growth and increasing trade and investments.
The elimination of forced labour and child labour in GVCs is a fundamental goal. ASEAN Member States are committed to eradicating the worst forms of child labour through the ASEAN Roadmap, which outlines a five-year holistic plan. Various ASEAN bodies are contributing to the protection of children and the prevention of child labour through relevant initiatives in their respective work plans.
Migrant workers' well-being in post-pandemic recovery
The COVID-19 pandemic has further exacerbated the challenges faced by migrant workers in GVCs. Lockdowns, business closures, and travel restrictions disrupted production in sectors heavily reliant on migrant workers, causing significant layoffs and income losses. In 2020, the region experienced a 3.6 per cent drop in the combined output, with countries like Thailand, Malaysia, and Singapore witnessing a per capita GDP decline between 4 and 7 per cent. As the region recovers from the pandemic, the return of migrant workers to employment has been slower than desired.
Recognising the contribution of migrant workers to the socio-economic development of Member States, ASEAN has taken steps to improve their overall situation in the post-pandemic era. The ASEAN Declaration on the Protection of Migrant Workers and Family Members in Crisis Situations was adopted during the 42nd ASEAN Summit to support these efforts. The ASEAN Declaration on the Placement and Protection of Migrant Fishers gives particular attention to the well-being of migrant workers in fishing vessels. These commitments are aligned with the ASEAN Consensus on the Protection and Promotion of the Rights of Migrant Workers which provides a framework for the implementation and improvement of policies and programmes that enhance working conditions and labour rights for migrant workers.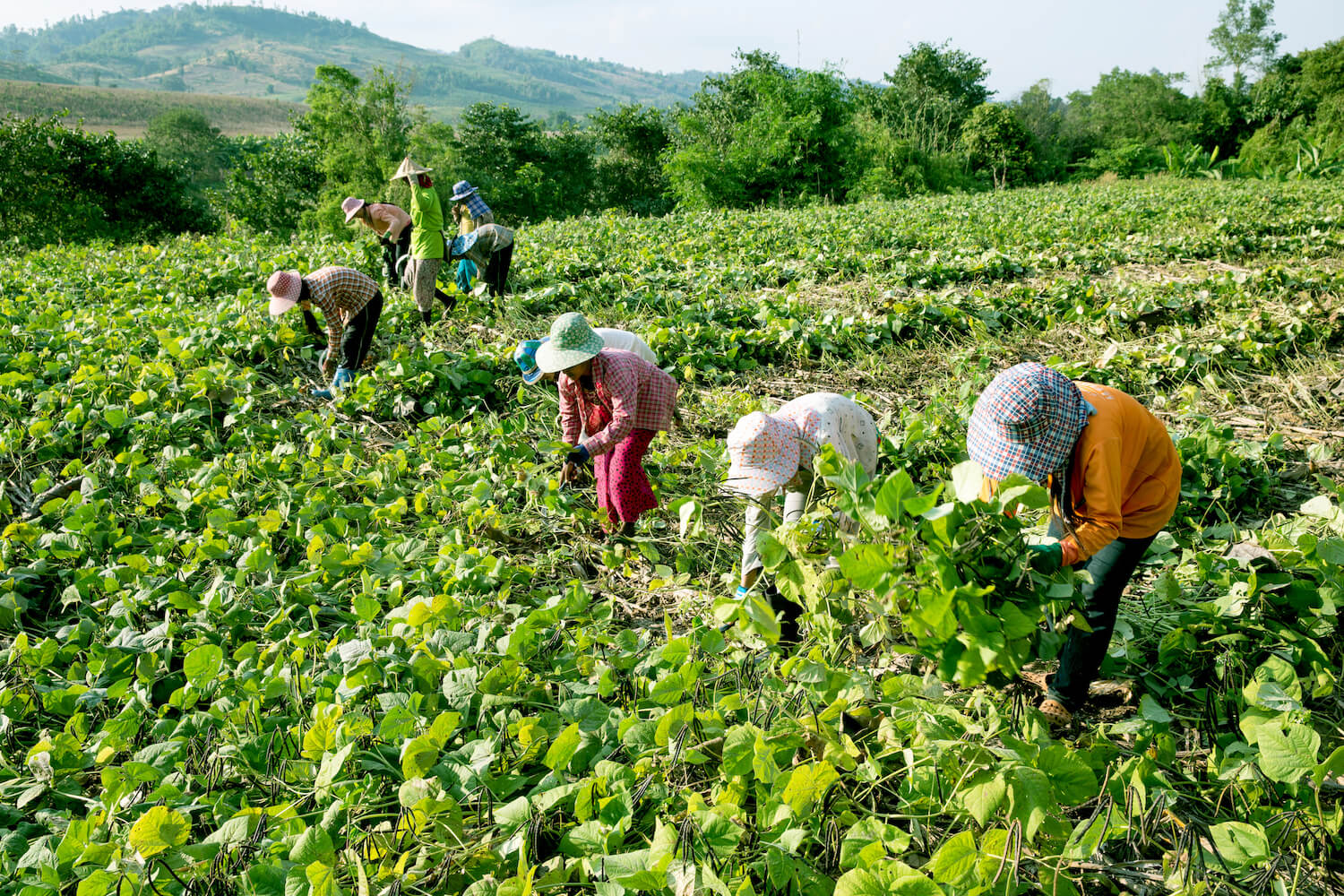 Myanmar migrant workers harvest green beans on a farm at Pop Pra, Tak, Thailand, Photo Credit: © SOMRERK WITTHAYANANT / Shutterstock
Looking ahead: Protecting and empowering migrant workers in GVCs
While progress has been made in the ASEAN region, there is still much work to be done at the global, regional, and national levels to improve the participation and protection of migrant workers, especially those in GVCs. Strengthening labour inspection in hard-to-reach sectors, such as agriculture, fishery, mining, and informal sectors can serve as entry points for inter-sectoral regional collaboration to ensure responsible business practices within GVCs. It is essential to ensure that the private sector complies with labour laws and standards. Ethical recruitment practices and the provision of acceptable working conditions should become standard practices in businesses, on the premise that these measures are not merely costs but rather long-term investments that contribute to competitiveness and sustainability. By taking these steps, governments, employers, and workers can collectively contribute to the well-being of migrant workers and their greater contribution to the region's sustainable economic growth.
In conclusion, the contributions of migrant workers in ASEAN's GVCs are undeniable and play a vital role in the region's socio-economic development. However, it is imperative to address the challenges faced by these workers, protect their rights, and ensure their well-being, particularly in the aftermath of the COVID-19 pandemic. By fostering responsible business practices, strengthening labour protection, and promoting collaboration at all levels, ASEAN can continue to empower migrant workers and fully harness their potential within the global value chains.