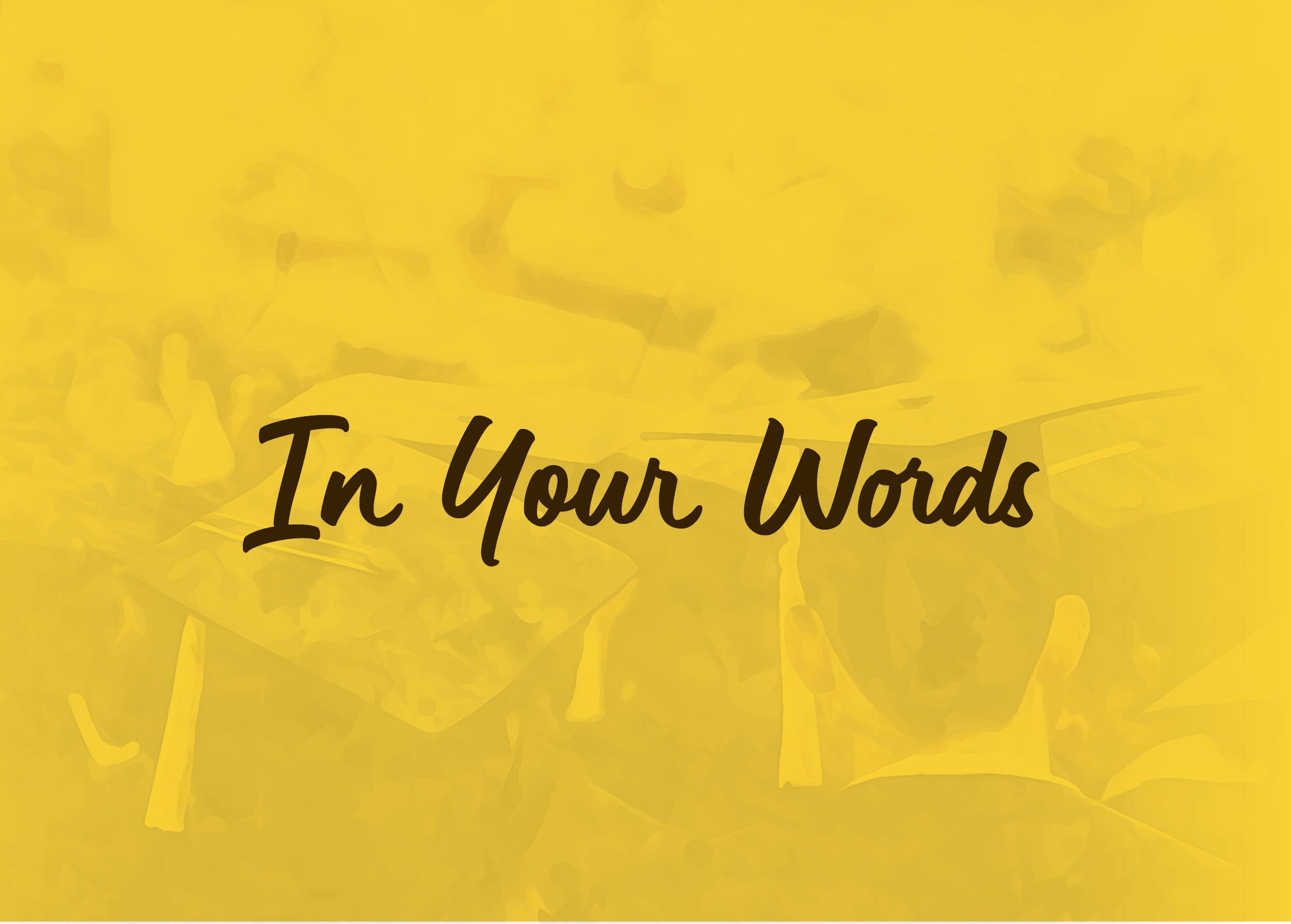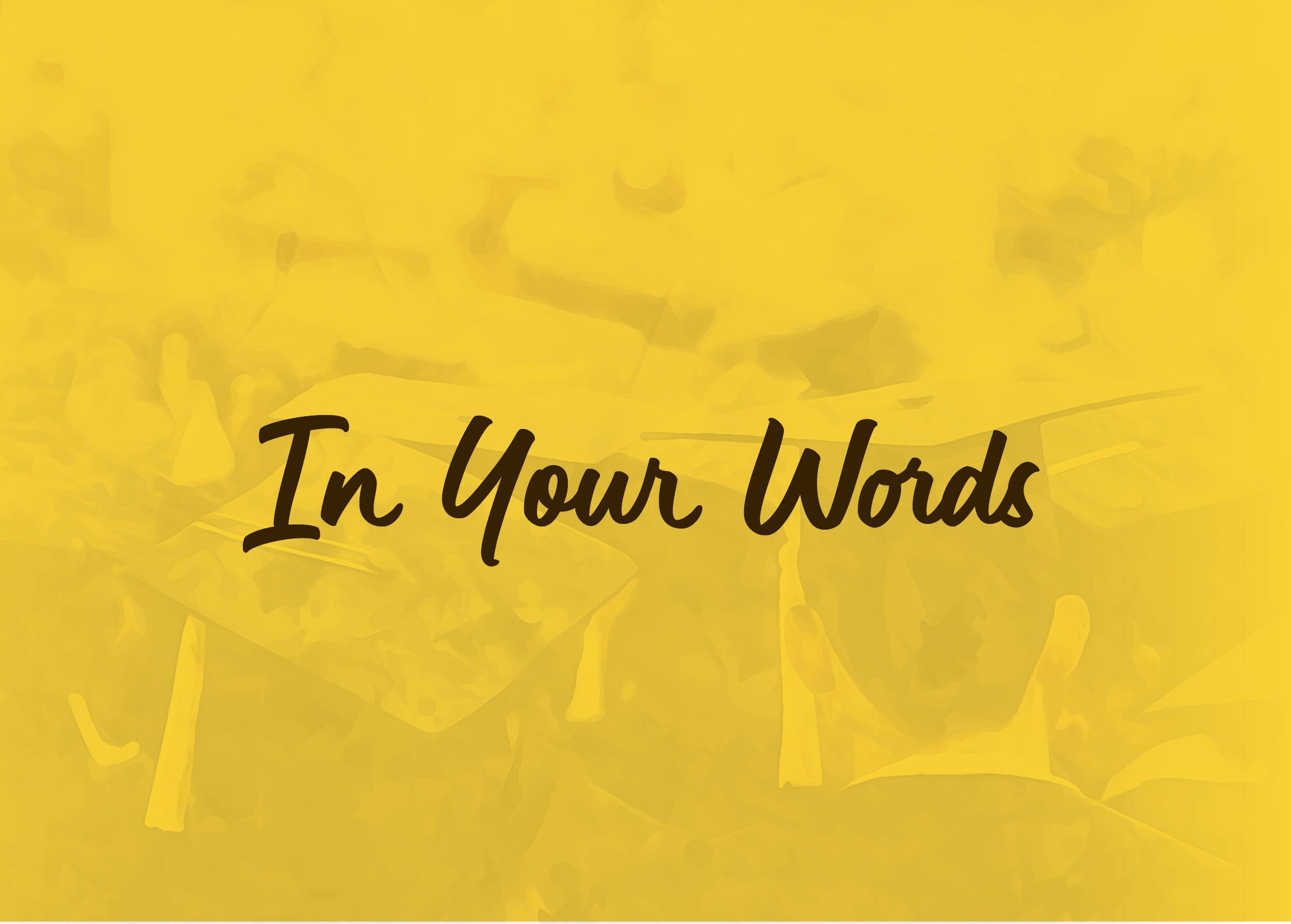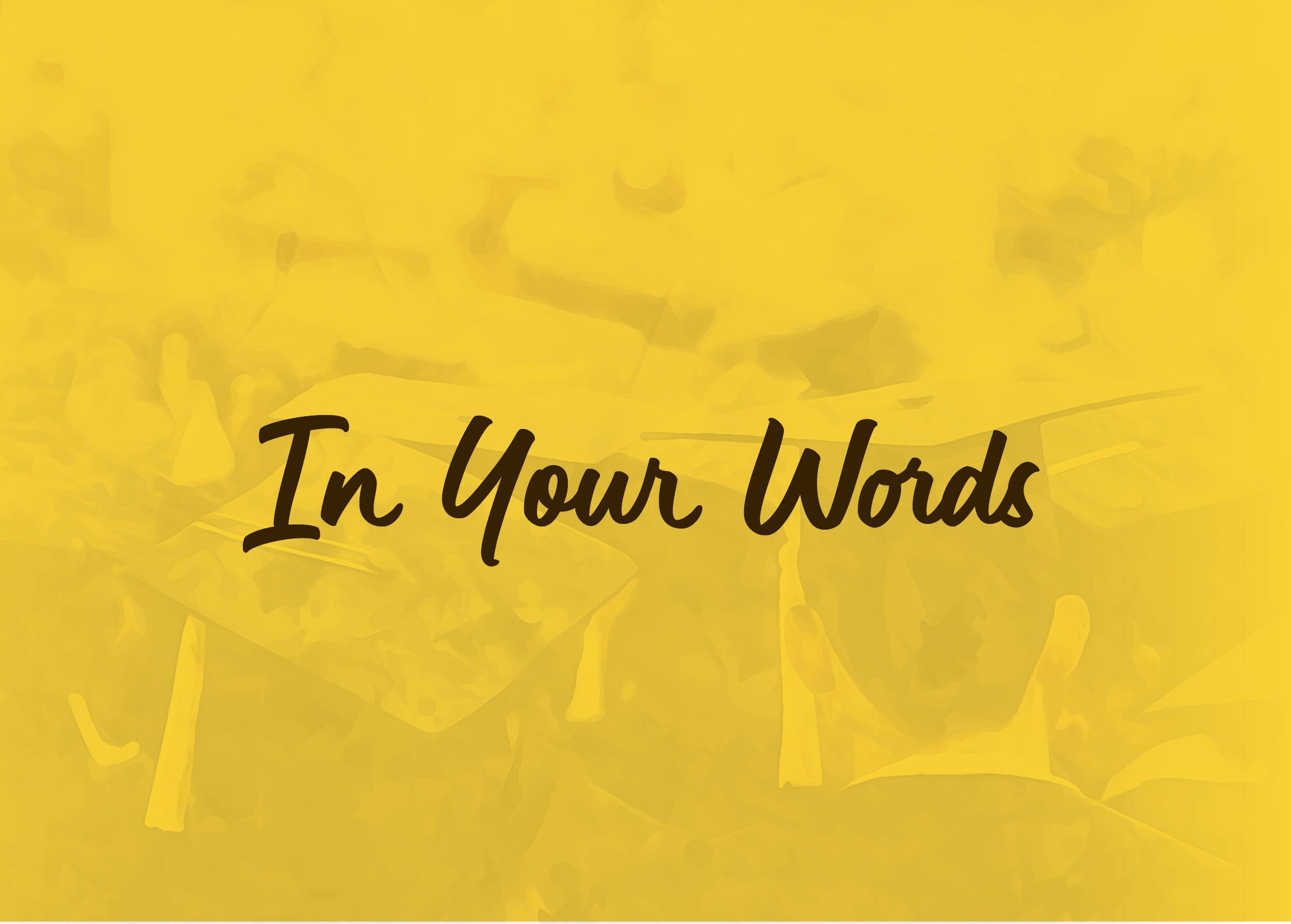 Did your education prepare you for the future you envisioned?
Nguyen Anh Duong, 17
Student, Reigate Grammar School Vietnam, Viet Nam
In 25 years, I am going to be 40 years old. I want to graduate with an MBA and start my own business. I hope that by age 40, I'll be financially stable and running a business independently. 
I think my school curriculum did not focus on preparing me to be a business boss; however, it did provide me with the skills, mindset, and connections I need. I want schools to help students discover their goals and acquire knowledge that is relevant to what they want to do in the future.
People have different dreams for the future—some want to be engineers, some want to be doctors. However, our school curricula currently do not offer many opportunities for career engagement or help students explore career prospects. Trying to tailor education for everyone's path is impractical; instead, schools should teach broad, soft skills and a general foundation of knowledge that can encourage us to find our passion, and then we can seek the specific higher-level curricula that we want to pursue later on.
Noble Jolie Vannak, 20
Member, Union of Youth Federations of Cambodia, Cambodia
I feel confident that my education has prepared me for the best future that I am looking for and will bring me very fruitful consequences.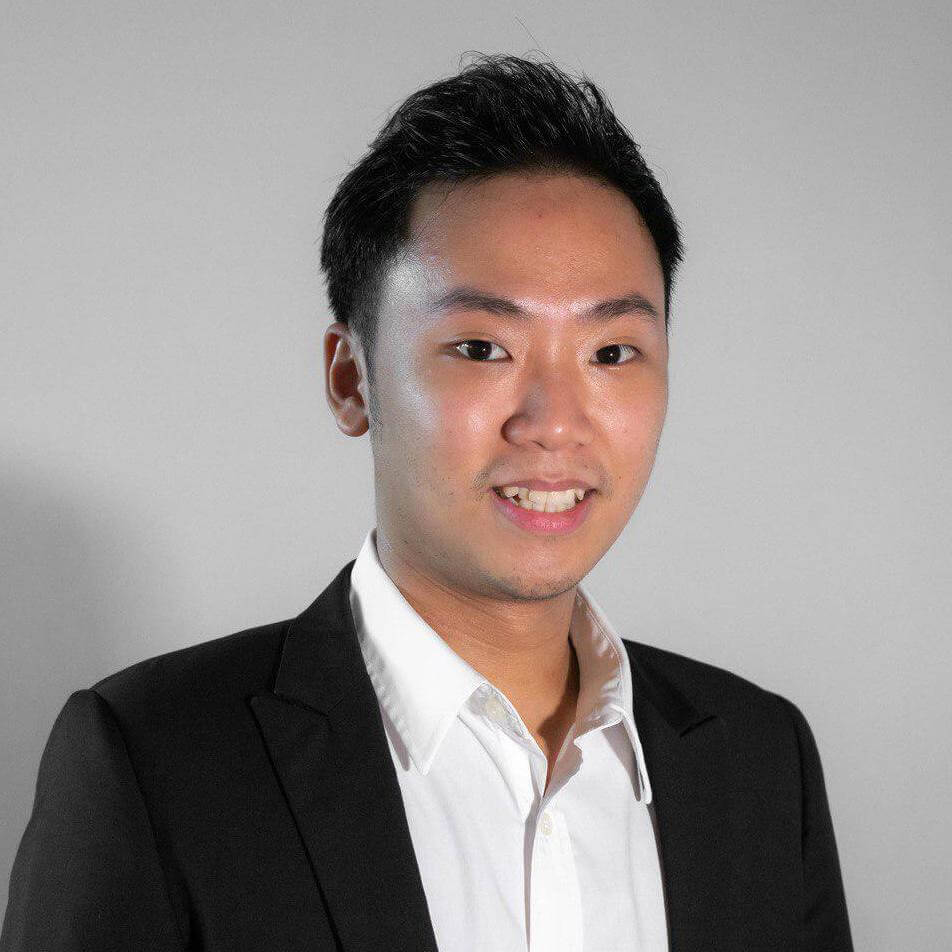 Gabriel Tan, 28
Founder of Bamboo Builders, Singapore
My education honed generic business knowledge and practical skill sets like group project work and presentations. These prepared me to be a well-performing employee. Yet, even top-performing employees burn out when their work is misaligned with their values. Our education system needs to become more holistic and help our youth discover who they are and what they want in life beyond career. After burning out at my first full-time job, I quit and focused on my social enterprise Bamboo Builders. I remember being so lost. I did not learn how to register a business, manage its finances, negotiate deals, be culturally sensitive, etc. These were crucial for starting any business.
Joemari S. Orbeso, 26
Language Instructor, Lapu-Lapu Cebu International College, the Philippines
I have always felt that education is not just the accumulation of knowledge. It is a transformative force that moulds people and civilisations. Education can also promote peace and conflict resolution by encouraging communication, understanding, and empathy. Education can help to establish peaceful and harmonious societies. That is why if you commit to anything and work hard enough, you will be able to make the most of it.
Phạm Xuân Thịnh, 22
Student, Vietnam National University, Ho Chi Minh City
Well, I think learning is a journey. We start from a very young age, so I have nothing against it. But in order to prove yourself and be successful, you have to find your own opportunities, market and improve yourself not only with what you can learn through books and experience. I say apart from learning, we can educate ourselves more through various ways and sources, and adapt to the new technology for education like ChatGPT, Midjourney, Veeds, etc. If we don't use them to our advantage, these digital technologies will devour us.
How can education be improved to prepare children and youth for 21st-century demands and challenges?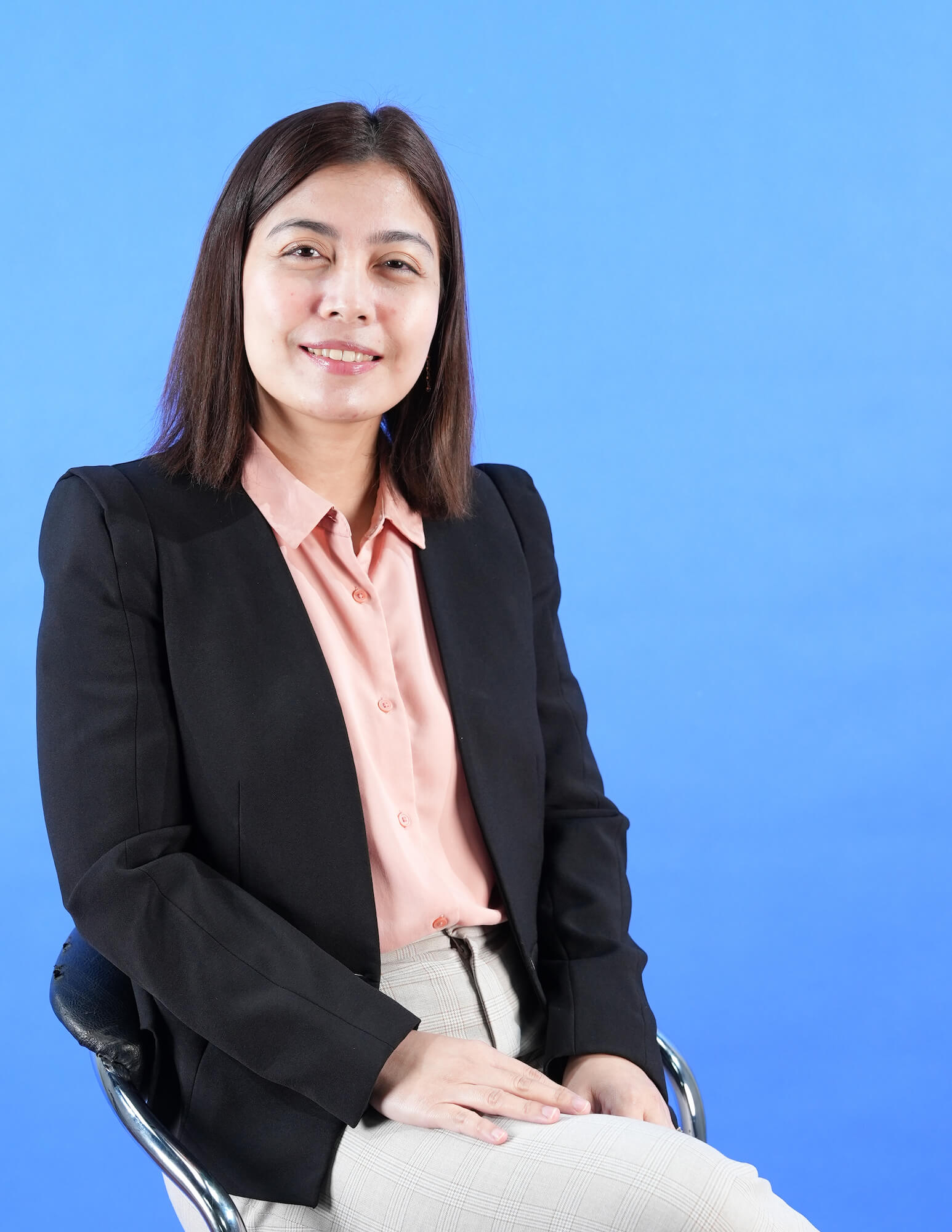 Emmy Anne B. Yanga-Domingo, 38
Education Researcher, the Philippines
Throughout my childhood, I believed that learning only took place within the structured environment of classrooms and schools. However, my perspective has evolved over time, especially now as a parent observing my six-year-old daughter's learning journey. I have come to realise that learning can happen anytime and anywhere, and its impact becomes more meaningful when tailored to the individual learners' interests, needs, and contexts. It is essential for educators, parents, and learners themselves to view education as a continuous journey, focused on acquiring not only academic competencies, but more importantly, critical thinking skills, problem-solving abilities, and creativity—where students find joy in the process of gaining more knowledge and applying them in real-world situations.
At the institutional level, I advocate for a more transformative educational system built on three key elements. Firstly, make the teaching profession an aspirational choice by attracting the best talents to shape the future of our next generation. Second, leverage on technological advancements to deliver innovative and personalised learning experiences effectively and efficiently. Finally, amidst technological advancements, foster strong connections and an empathetic environment among all members of the school and community to promote the learners' holistic growth and preparedness for the challenges of the future.
Ally Candra, 17
Student, Hwa Chong Institution, Singapore
I think less emphasis should be placed on rote memorisation or just blindly memorising our textbooks to do well in exams. I feel that schools should focus more on 21st-century competencies and transferable skills that can be applied to any area in the workforce. For example, time management, leadership, public speaking, etc. I think schools should provide more avenues for students to explore these areas instead of focusing so much on exams.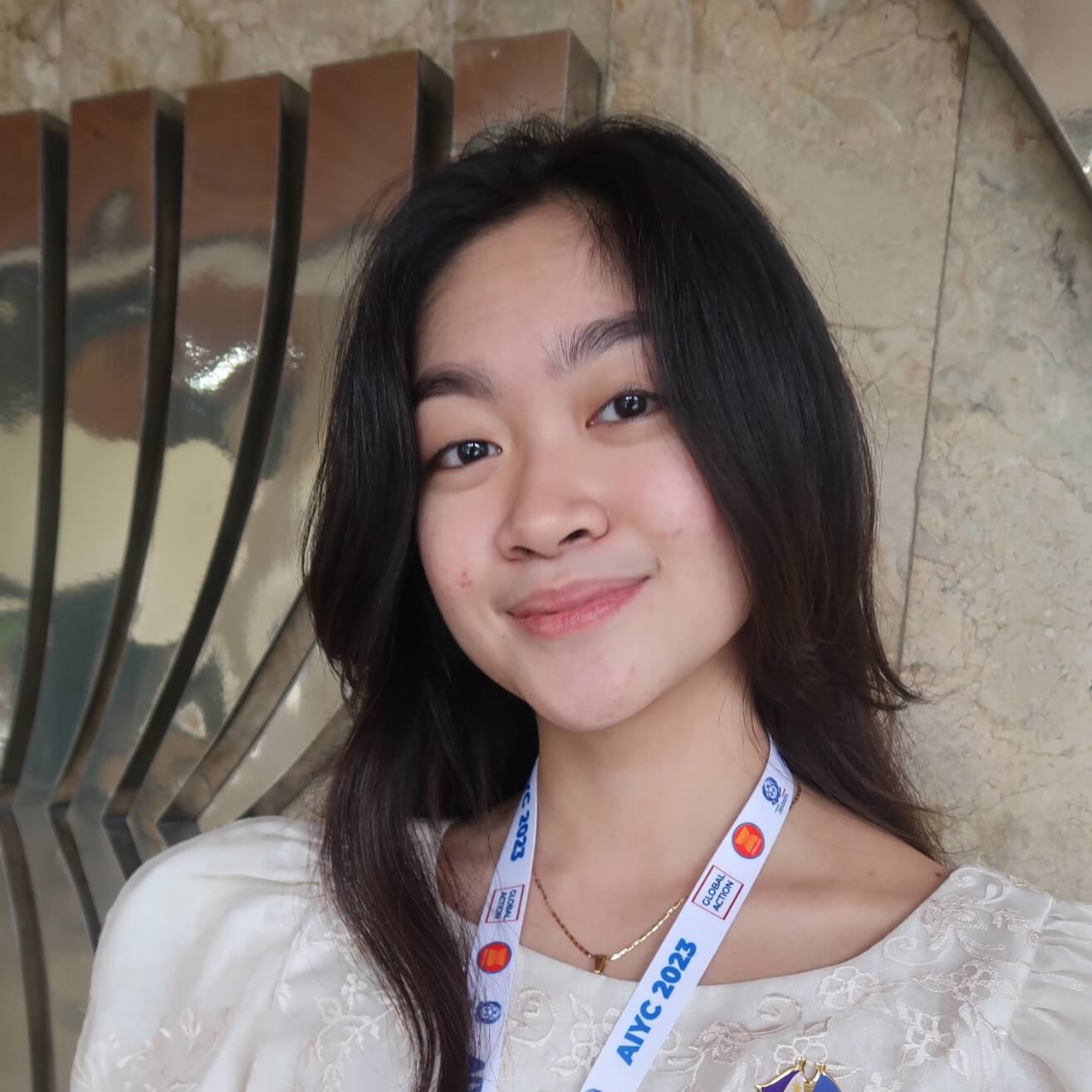 Andrea Batac, 17
Student, Assumption College Senior High School, the Philippines
Digital literacy should be integrated into the school system. I think that it is really important to implement it across public and private schools, everywhere, so that we will foster generations of wise digital users. I think this could help fight misinformation and disinformation, a prominent issue, especially in the Philippines. Before all this though, I think we also have to work on equal access. Digital literacy is meaningless for those who do not have access to digital services in the first place.
Joemari S. Orbeso, 26
Language Instructor, in Lapu-Lapu Cebu International College, the Philippines
As a teacher, I integrate technology into the curriculum to promote digital literacy and provide learners with the necessary 21st-century skills. This includes teaching them how to use digital tools, analyse online information critically, and use technology to solve problems. Also, I encourage them to think critically and help them develop innovative solutions to real-world problems.
Noble Jolie Vannak, 20
Member, Union of Youth Federations of Cambodia, Cambodia
First of all, we need to pay attention to our national policy about education, what we expect, what we should do, and how to do it. Secondly, teachers are the ones who teach and share knowledge and everything with their students, improving their hard and soft skills. Thirdly, provide all students with standardised and equal education, and make sure everyone receives it. Lastly, it is important to reinforce their learning and practices within family, society, or region.
Ibnu Galih Madini, 24
Member from Indonesia, ASEAN Youth Organization
Have you ever imagined living in an area where there is a school with no permanent teacher and walking to that school by 3-4 kilometres every day? That is what my little brothers and sisters do every day. 
Pakis School, the school that relies on volunteers to deliver learning, is located in a hilly area, in Gununglurah village, Banyumas Regency, Central Java, Indonesia. My siblings have to walk from their houses to the school up to 4 kilometres due to limited access to transportation. They also do not have proper access to an internet connection. In fact, internet connection became available only a few months ago. 
Those challenges have never broken their passion to learn and study more. All the stuff in that school was made from nature, and they do not use plastics. They use bamboo for cutlery. Even in Eid Adha, they pack all the beef with leaves they gather from the forest. They are aware of the dangers of climate change, so they support and implement environmental protection in their school area. Their creativity is limitless. One of the students in Pakis School wrote a novel, Perahu Negeri (Country Boat), to share what they are doing in this school.
In my opinion, education in the 21st century should not only occur in the classroom, but outside of it. They should apply their knowledge more in society rather than in school. They should listen more rather than talk. They should feel more rather than see. Why? Because they need to have empathy which is vital in the 21st century. It is worth it in the era that exposes a lot of fakes. For me, empathy is the key to the 21st educational system.
Kanz Zalmay Khalilzad, 20
Co-Founder @seasia.stats, Indonesia
Honestly, I think today's education will not prepare the youth for 21st-century demands and challenges. Someone told me that a diploma proves that you attended school, not evidence that you thought critically. I agree with this. Students nowadays are studying to pass tests.
First of all, students need financial literacy. Amid a crisis like today, financial education is essential. Currently, many of my peers are realising this during college. It would be better to become aware of this early, at least from high school. Secondly, there are concerns regarding morals and ethics, like waiting in line and proper waste disposal. These are simple matters, but they should be learned from an early age, especially during primary school.
In the 21st century, in addition to communication, soft skills, and financial literacy, we also must be able to adapt. Despite the advancement of technology, we won't be easily replaceable. It all comes down to how well we adapt. The ability to adapt and a willingness to compete are crucial. Regardless of what happens, we can survive into the 21st century or the new era.
Gabriel Tan, 28
Founder of Bamboo Builders, Singapore
Bamboo Builders is a social enterprise that nurtures youth to tackle societal problems through social entrepreneurship. It advocates for Social Entrepreneurship Education, a pedagogy that exposes students to social issues. When they come face to face with real social problems, the experience sensitizes them, allowing educators to insert teachable moments that shape their values.
It equips them with critical future-ready skills. These include soft-skills like communication, leadership, and cultural sensitivity; as well as hard skills like coding, digital and financial literacy, marketing, etc.
Bamboo Builders empowers them to implement real, financially sustainable projects that change their communities. Projects they embark on are no longer just an "exercise" to reach specific learning goals, rather, something real and tangible that generates revenue for sustainability.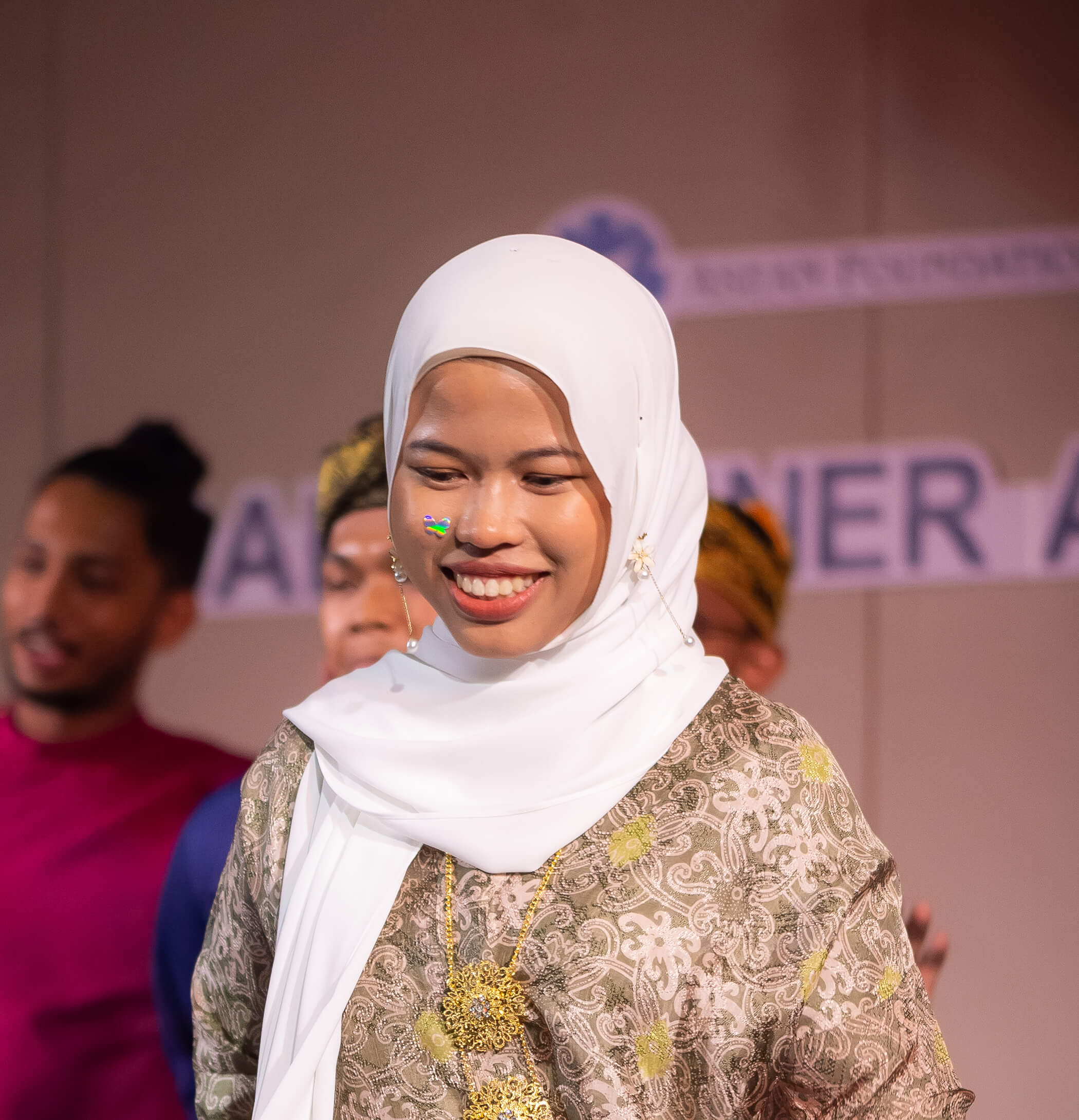 Siti Nur Izzah Binti Mohd Mumtaz, 23
Volunteer for ASEAN Youth Organisation and Malaysia Delegate for Empowering Youths Across ASEAN (EYAA) 2023 for ASEAN Foundation
The educational system plays a vital role in shaping the future of our children and youth, equipping them with the necessary skills and knowledge to thrive in an ever-changing world. To effectively meet the demands and challenges of the 21st century, we must adopt a multi-faceted approach to improving the educational system. 
In addition to academic knowledge, soft skills like communication, critical thinking, and emotional intelligence are crucial for success in the 21st century. Incorporating activities that nurture these skills and providing hands-on learning opportunities from an early stage will better equip students for future challenges, enabling them to tackle complex issues. These proficiencies transcend the confines of classrooms and workplaces, providing guidance during adversity and empowering individuals to lead more fulfilled lives.
Updating the curriculum to reflect current global challenges and emerging fields is of paramount importance. Introducing subjects like environmental sustainability, project management, digital ethics, coding, and artificial intelligence can proficiently equip students for the world they will inherit, thereby laying the foundation for their future success. Additionally, considering the removal of subjects that lack relevance or significance to students could optimise the curriculum's efficacy. Improving the educational system to ready children and youth for 21st-century demands and challenges necessitates a collaborative effort from policymakers, educators, parents, and the broader community. Education serves as the foundation upon which a country is built. It is through education that we can help children and youth reach their full potential, wherein the pivotal role is assumed by the teacher —the harbinger of the future.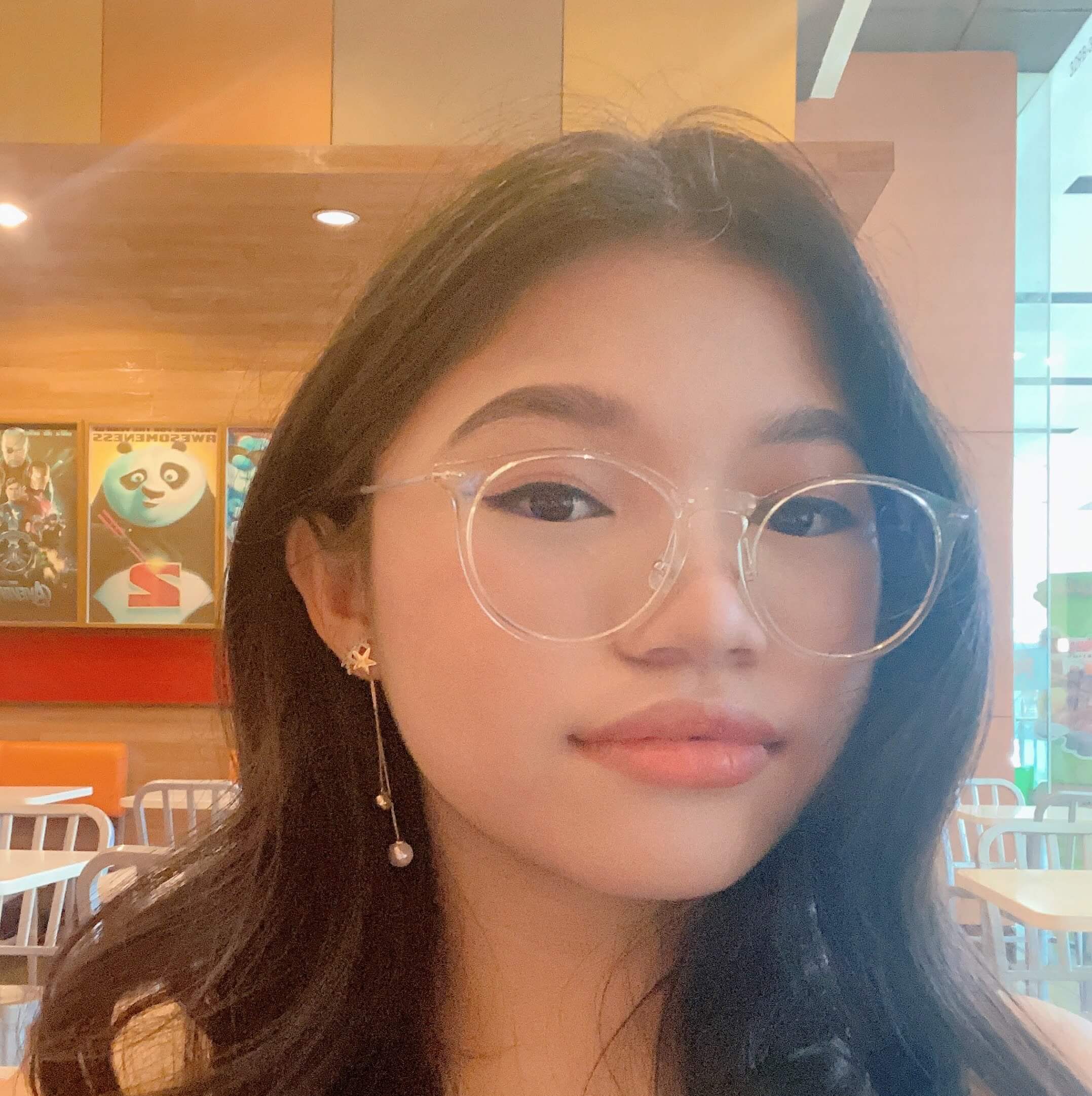 Aisha Nicole Lim Dones, 19
Computer Science Sophomore at Mapúa Malayan Colleges Mindanao and Chief Executive Officer (CEO) at Google Developer Student Clubs Mapúa-MCM, the Philippines
The educational system in the Philippines faces significant obstacles that must be resolved to properly prepare children and youth for the challenges of the 21st century. According to the Philippine Development Plan (2023-2028), nine out of 10 Filipino children struggle with basic reading comprehension by age 10. This rate is 56.4 per cent higher than the average for the East Asia and Pacific region, making it clear that urgent action is required. There are three key issues that demand government attention to drive educational reform. One is insufficient school facilities and resources. According to iTacloban, only 104,536 out of 327,851 school buildings in the Philippines are in good condition. The government must significantly increase investments in school infrastructure, focusing on constructing new classrooms, improving facilities, and creating a conducive learning environment. The government must provide enough funds for educational resources like textbooks and technology. Resource-sharing among schools can help bridge gaps. 
Two, teacher shortage and professional development. Teachers are often overworked and underpaid, leading many qualified educators to seek opportunities abroad. This brain drain leaves a gap that affects education quality. The government should implement comprehensive reforms to address the shortage of teachers, including offering competitive salaries, benefits, and incentives to attract and retain talented educators. Continuous training and professional development programmes, focusing on modern teaching methods and technology integration, are necessary to empower teachers and enhance classroom experiences.
Three, outdated teaching approaches and the need for critical thinking. Rote memorisation limits students' critical thinking, creativity, and problem-solving skills. Shifting to student-centred learning, project-based approaches, and active teaching methodologies is imperative to prepare students for the complexities of the 21st century. In addition, the Philippine education system should undergo a comprehensive overhaul of its teaching methods. The curriculum must be centred on encouraging critical thinking, fostering creativity, and promoting problem-solving abilities. Moreover, collaboration among government, educators, parents, and the community is vital to effect meaningful change in the Philippine educational landscape.
---
The views and opinions expressed belong solely to the respondents and do not reflect the official policy or position of ASEAN.
---
---
The views and opinions expressed belong solely to the respondents and do not reflect the official policy or position of ASEAN.