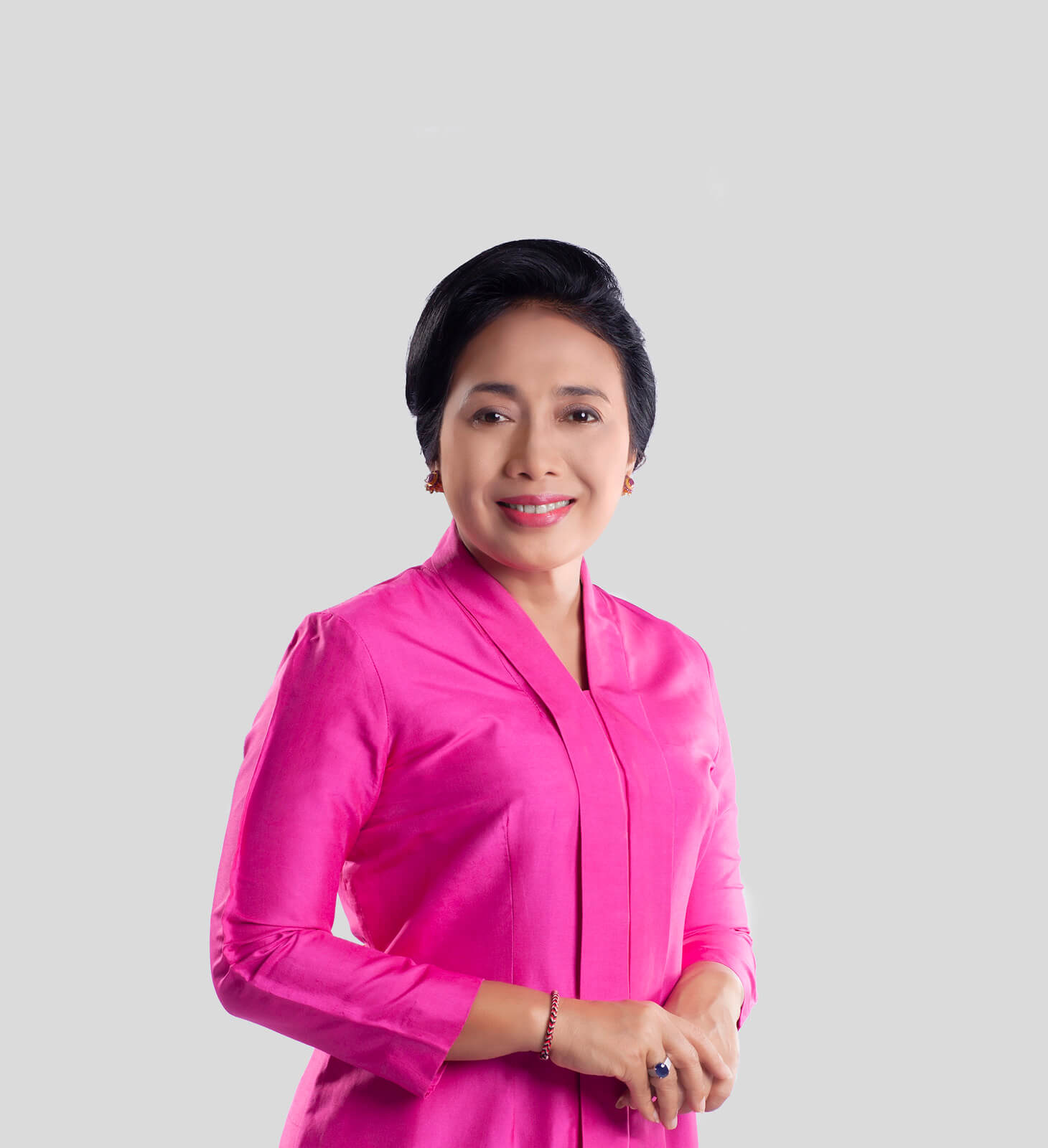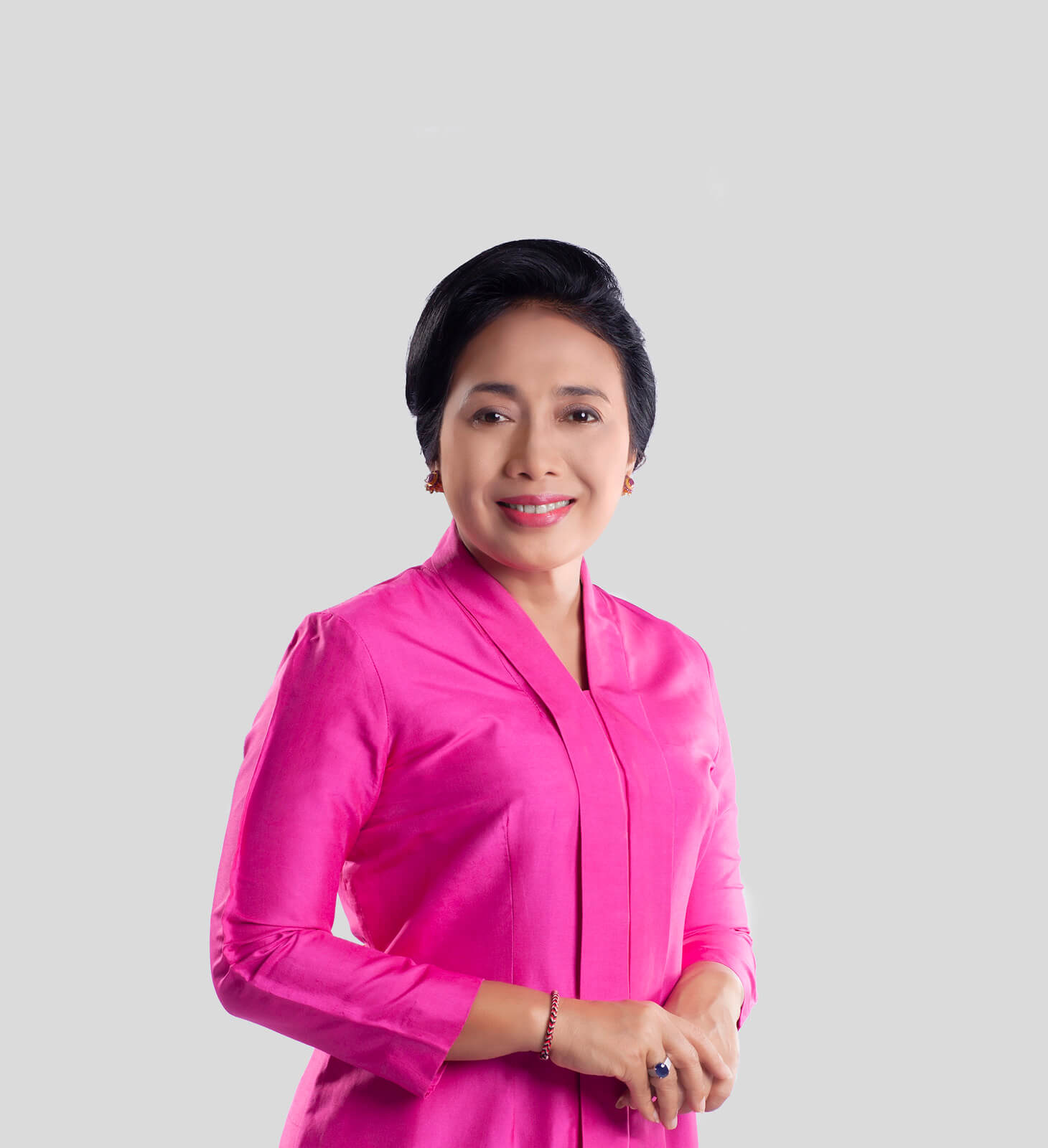 I Gusti Ayu Bintang Darmawati
Minister of Women Empowerment and Child Protection of Indonesia, Chair of the ASEAN Ministerial Meeting on Women (AMMW)
Minister I Gusti Ayu Bintang Darmawati talks to The ASEAN about the regional frameworks and plans that embody ASEAN's strategies for empowering and improving the well-being of women and girls in the region. She also talks about why Indonesia is encouraging countries to adopt the Women- and Children-Friendly City initiative.
What are the goals and priorities of ASEAN for women and girls under the current regional frameworks, such as the ASEAN Committee on Women (ACW) Work Plan 2021-2025 and the ASEAN Gender Mainstreaming Strategic Framework?
Minister Bintang
The ASEAN Gender Mainstreaming Strategic Framework (AGSMF) 2021-2025 contains the groundwork for developing a four-year Implementation Plan, which is envisaged as a step in a long-term strategy to promote gender mainstreaming at the ASEAN and national levels. 
The AGSMF 2021-2025 will focus on four goals towards building greater commitment and capacity across the three ASEAN Community Pillars (Political and Security, Economic and Socio-Cultural) to start adopting gender mainstreaming in their policies, and begin transforming the way ASEAN works. While Goal 1 focuses on strengthening ASEAN's institutional commitments and human resources (HR) approaches, Goal 2 addresses individual and collective capacities in attitudes and norms towards gender issues, and access to data and technical and operational skills for gender mainstreaming. Goal 3 supports strengthening sectoral body initiatives, with an emphasis on engagement with civil society organisations (CSOs) as a way of prioritising women's needs. Finally, Goal 4 supports strengthening support to ASEAN Member States and intergovernmental processes.
In addition, to support the acceleration of AGMSF implementation across ASEAN Sectoral Bodies during Indonesia's Chairmanship of ASEAN in 2023, Indonesia proposes a rapid assessment or survey and focus group discussions (FGDs) to capture a snapshot of the implementation and progress to date. The survey will involve all sectoral bodies to map the level of engagement and discussion of AGMSF and its implementation plan within the respective sectoral bodies. FGDs will be conducted for selected sectoral bodies that have undertaken and implemented AGMSF in their work to explore their lessons learned and best practices. Indonesia will present the survey and FGD results during the 2nd ASEAN Gender Mainstreaming Steering Committee Meeting and the ASEAN Gender Mainstreaming Conference.
The ASEAN Gender Mainstreaming Conference aims to discuss concrete AGMSF implementation actions, discuss and reach an agreement on actions and support needs for the effective mobilisation of the conference, and reach an agreement on the process for developing individual action and development of implementation plans within the sectoral bodies.
Ultimately, ASEAN's work will include evidence-based and well-managed approaches to gender and social inclusion that aim to change the lives of women and girls—not just in terms of reducing their vulnerability, but also by valuing their knowledge and skills, as well as recognising, respecting, and supporting their agency.
What specific measures in the ACW Work Plan 2021-2025 will enhance the resilience of ASEAN women?
Minister Bintang
The specific measures outlined in the ACW Work Plan 2021-2025 include a number of Regional Plan of Actions (RPAs): RPA on the Elimination of Violence against Children, RPA on the Elimination of Violence against Women, RPA on Trafficking, RPA to Prevent and Counter the Rise of Radicalisation and Violent Extremism, RPA on Women, Peace and Security, as well as the ASEAN Comprehensive Recovery Framework. These RPAs are designed to enhance ASEAN women's resilience in particular sectors. Similarly, the ASEAN Socio-Cultural Community Blueprint 2025 has also been launched to enhance gender mainstreaming through institutional capacity building in the three ASEAN Community pillars' policies, programmes and budgets. 
The indicators for the AGMSF will need to be continuously monitored and evaluated by ACW representatives to reflect the framework's focus on establishing the building blocks—including the commitment, capacity, and institutional mechanisms and relationships for gender and inclusion considerations to become an integral part of the design, implementation, monitoring, and learning of all programmes going forward. 
Furthermore, advancing commitments and collective efforts between the AMMW and ACW towards the implementation of the ACW Work Plan 2021-2025, especially in pursuing a high-level commitment from ASEAN Leaders, is necessary. The goal is to ensure that ASEAN is consistently prioritising the advancement of gender equality and women's empowerment in the region. I am happy to report that the ASEAN Regional Plan of Action on Women, Peace and Security, and also the ASEAN Gender Mainstreaming Strategic Framework, have been adopted at the 40th and 41st ASEAN Summits. 
What is the Women- and Children-Friendly City initiative and why is Indonesia keen on implementing it?
Minister Bintang
Women and children are considered the most vulnerable groups in society. Women and children cover approximately 70 per cent of Indonesia's population. Based on the 2020 Population Census on the total population of Indonesia, around 49.42 per cent were women, and 31.60 per cent were children. 
Women and children need special and specific approaches to ensure their quality of life. Gender equality, as well as women empowerment and protection are important factors to ensure women get equal benefits in their involvement in ASEAN's development. Meanwhile, the fulfilment of children's specific rights and protection is very important to ensure that children can grow and develop optimally, and are protected from all forms of violence, exploitation, and discrimination.
Based on these, the Ministry of Women Empowerment and Child Protection of Indonesia developed the concept of a Women- and Children-Friendly City that integrates a gender perspective and children's rights in planned, comprehensive, and sustainable city's governance, development and empowerment. City governments must be able to provide a sense of security, fulfil its citizens' rights, and provide protection from all forms of violence and discrimination. It also needs to provide public infrastructure, which is friendly to vulnerable groups (older persons, people with disabilities, pregnant women, breastfeeding mothers, disaster survivors, survivors of violence and trafficking in persons), so as to create a city that is safe and inclusive for women and children.
Gender equality, as well as women empowerment and protection are important factors to ensure women get equal benefits in their involvement in development.
What constitutes a women- and children-friendly city?
Minister Bintang
A city can be categorised a women- and children-friendly city if it meets certain indicators, such as:
Empowers women in entrepreneurship
Provides quality parenting
Protects women and children from threats and potential violence
Ensures children development and protects children from child marriage
Protects children from child labour practices
To meet such indicators, a city should: 
Ensure the availability of gender-disaggregated data
Allow women and children to voice their opinions, and respect their right to unionise towards the city's development
Ensure women's progress and the fulfilment of children's rights through specific policy-making and budgeting
Allow major women representation in policy-making process
Provide women-and children-friendly infrastructure

 
How do you intend to promote this initiative across ASEAN?
The way to promote this initiative is to introduce the concept of a Women- and Children-Friendly City as an inclusive city; a place that can provide a sense of security for women and children, as well as prioritise women and children as development subjects who play a potential role in urban development.
ASEAN Member States have strong cultural similarities that build the basis of their solidarity. However, ASEAN has been facing gender inequality in various development sectors. In 2022, the Gender Inequality Index, which measures the dimensions of health, empowerment and labour market, was at 0.645. Most ASEAN Member States have gained index scores that were higher than world's average. Yet, there were ASEAN Member States that reached below that number, including Indonesia, ranked 110th in the world at 0.444.
Against this backdrop, we need to achieve SDG targets to fulfil goals number 2, 3, 4, 5, 8, and 10, namely eradicating poverty, improving health, providing quality education, ensuring gender equality, providing decent work, and reducing inequality.
In this spirit, Women- and Children-Friendly Cities can be a joint strategy to contribute to the improvement of the ASEAN countries' Gender Inequality Index scores. We can achieve sustainable development goals together.
Apart from being considered vulnerable to various forms of violence and discrimination, women and children actually have a great potential to contribute solutions to a city's problems.
The word "city" should be the starting point of the Women and Children-Friendly City initiative since cities in ASEAN countries share these similar problems: 
The city serves as the center of economic growth in in ASEAN;
Urbanisation occurs in almost all cities in ASEAN countries, forcing women from rural areas to migrate to cities; and
Urbanisation spurs new problems in ASEAN, such as human trafficking, violations againts migrant workers' rights, low quality of childcare due to the loss of kinship and community, massive digital exposure to young children, poor air and water quality which has negative health impacts to women and children, and the growth of slum areas that impacts the welfare and capabilities women and chidren.

 
The Women- and Children-Friendly city initiative will serve as a strategy for ASEAN Member States to provide a joint response to demographic changes, especially those affecting women and children in the urban areas throughout Southeast Asia. It also facilitates the sharing of best practices for all ASEAN Member States to build cities that are friendly to women and children.
However, this idea needs to be explored further through numerous meetings and discussions, particularly when it comes to developing the indicators, to be more in line with the circumstances of ASEAN countries.