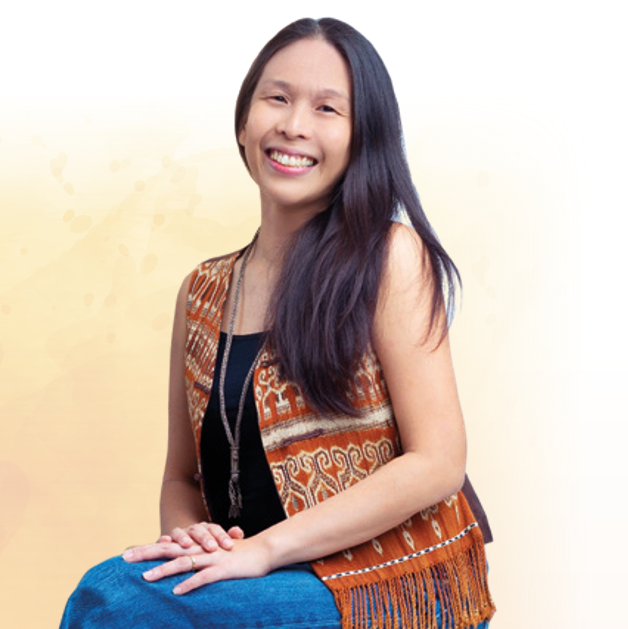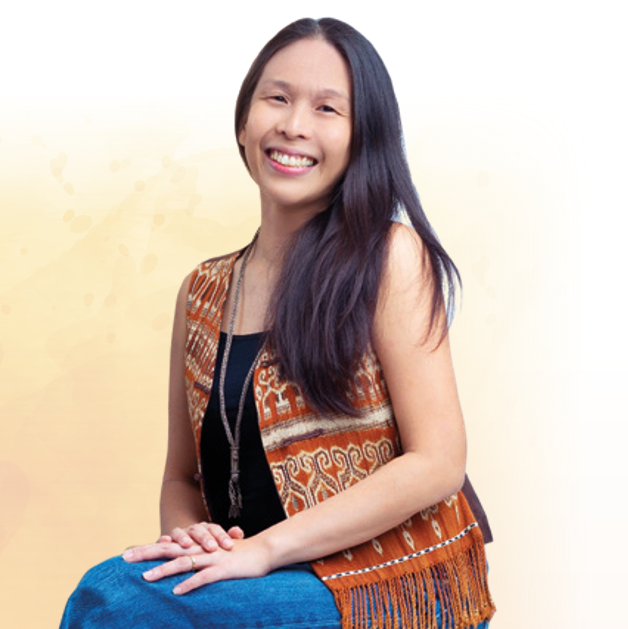 Elaine Chan
Crafts Enthusiast. TENUN Fashion Week Co-organiser.
ASEAN Identity and Community Building, Culture
Southeast Asia's enduring tradition of handwoven textiles took centre stage at the recently held TENUN Fashion Week. This inaugural event was held online in the trend of digital fashion weeks as a response to COVID-19 restrictions. It was organised by the ASEAN Handicraft Promotion and Development Association (AHPADA) and Tanoti—a Malaysian accredited socialenterprise dedicated to heritage craft preservation, women empowerment, and rural community building. The event was supported through the Maybank Foundation's Women Eco-Weavers programme and also by the Ministry of Tourism, Arts and Culture Sarawak, Malaysia.
Elaine Chan, honorary secretary-general of AHPADA and co-organiser for TENUN Fashion Week 2021, shares her experience with The ASEAN.
"This is the first time a fashion week has focused solely on Southeast Asian handwoven textiles. We very much wanted to focus on weaving communities. A lot of times, you go to a fashion week and see the names of designers, but you don't know where the textiles are from. As our focus was on handwoven textiles, it was important to us that weaving communities were the highlight of the fashion week. We did this by listing participants in the programme according to weaving communities rather than designers.
"This event brought together forty-five communities across ASEAN countries. We were really happy with the number of weaving communities that responded. Designers were also happy to take the back seat and let the communities shine.
"I appreciated the great sense of camaraderie of all these organisations coming aboard. It was nice to see young participants in their twenties getting really involved and bringing a new, fresh perspective. We also had some seasoned participants who have been in the field in the past 30 to 40 years. Some communities presented internationally for the first time, and I hope that they felt encouraged and empowered.
"The fashion week included panel discussions featuring issues faced by weaving communities. Among these issues was finding the balance between conservation and innovation. The fashion week is supportive of innovation and focused on getting participants to reimagine their old textiles and make them relevant to today's world. It also looked at innovative yarns, such as Tencel, a manufactured fibre. Tencel is seen as being more sustainable than cotton as it does not take up as much water, nor does it compete with farmland.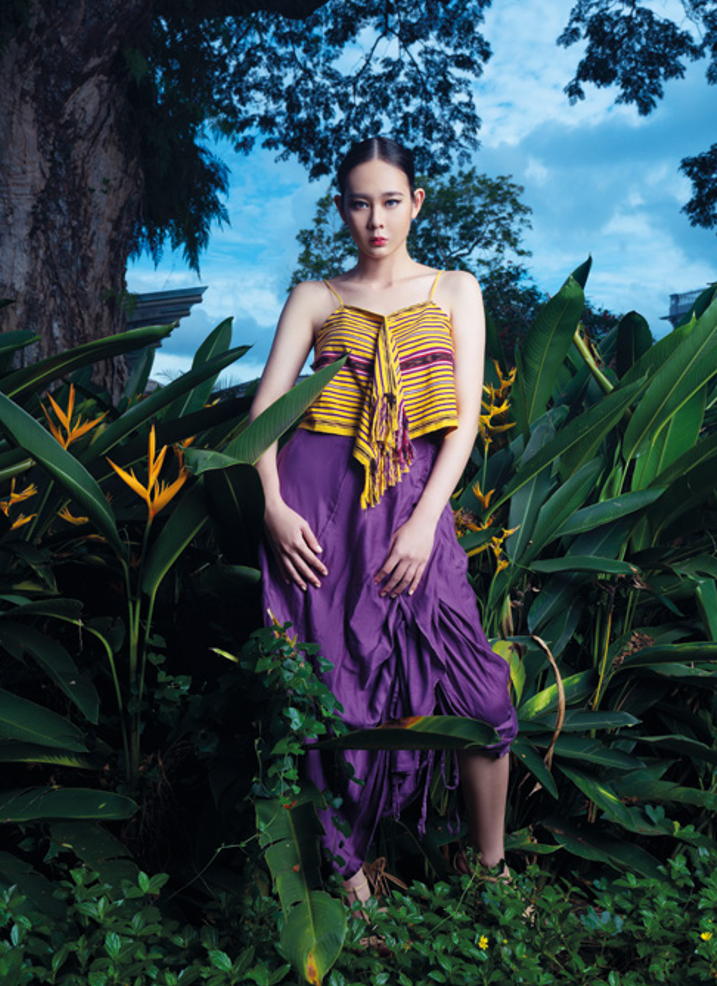 TENUN Fashion Week
A sub-goal is to enable women to remain in their villages by providing a source of income. They approach weaving as a way to sustain this tradition which is being threatened by rural to urban and international migration.
"This is a new initiative, and it is not over yet. It is going to culminate in the live runway show in Kuching, Sarawak to be held on 3 December 2021 that will be live-streamed as well. I hope we continue to build on this community that we gathered.
"I also hope that this event opened up people's eyes to our traditions and culture, and for them to consider where our garments come from. This ties into the UN SDG goal of responsible consumption. There is a need to change people's perspective from fast fashion into appreciating something that is of quality and has cultural resonance of where we come from in Southeast Asia.
"Traveling through Indonesia, you see a lot of folk weaving which is an income generator for rural communities. This is something that has come through in TENUN Fashion Week, with many participants from Indonesia being NGOs or social enterprises. The main goal for many of these organizations is poverty alleviation, with the craft being seen as a potential economic generator for women, in particular. A sub-goal is to enable women to remain in their villages by providing a source of income. They approach weaving as a way to sustain this tradition which is being threatened by rural to urban and international migration.
"Growing up in Sarawak, Malaysia, I was exposed to Iban textiles. I appreciated how exquisite these textiles were, but it was only later during my master's programme, when I researched Iban textiles, that a whole new world opened up to me. I became aware of dream weavers, of weaving being the woman's war path. Weaving was so much more than producing a piece of cloth. A cloth is never just a piece of cloth.
"I would like to see more of such events with an ASEAN focus, highlighting what brings us together. It will be good to have events where we celebrate what we have in common and our connections, as culture does not stop at national boundaries."
Interviewed by Kiran Sagoo. The conversation has been condensed and edited for clarity. The views and opinions expressed in the text belong solely to the interviewee and do not reflect the official policy or position of ASEAN.