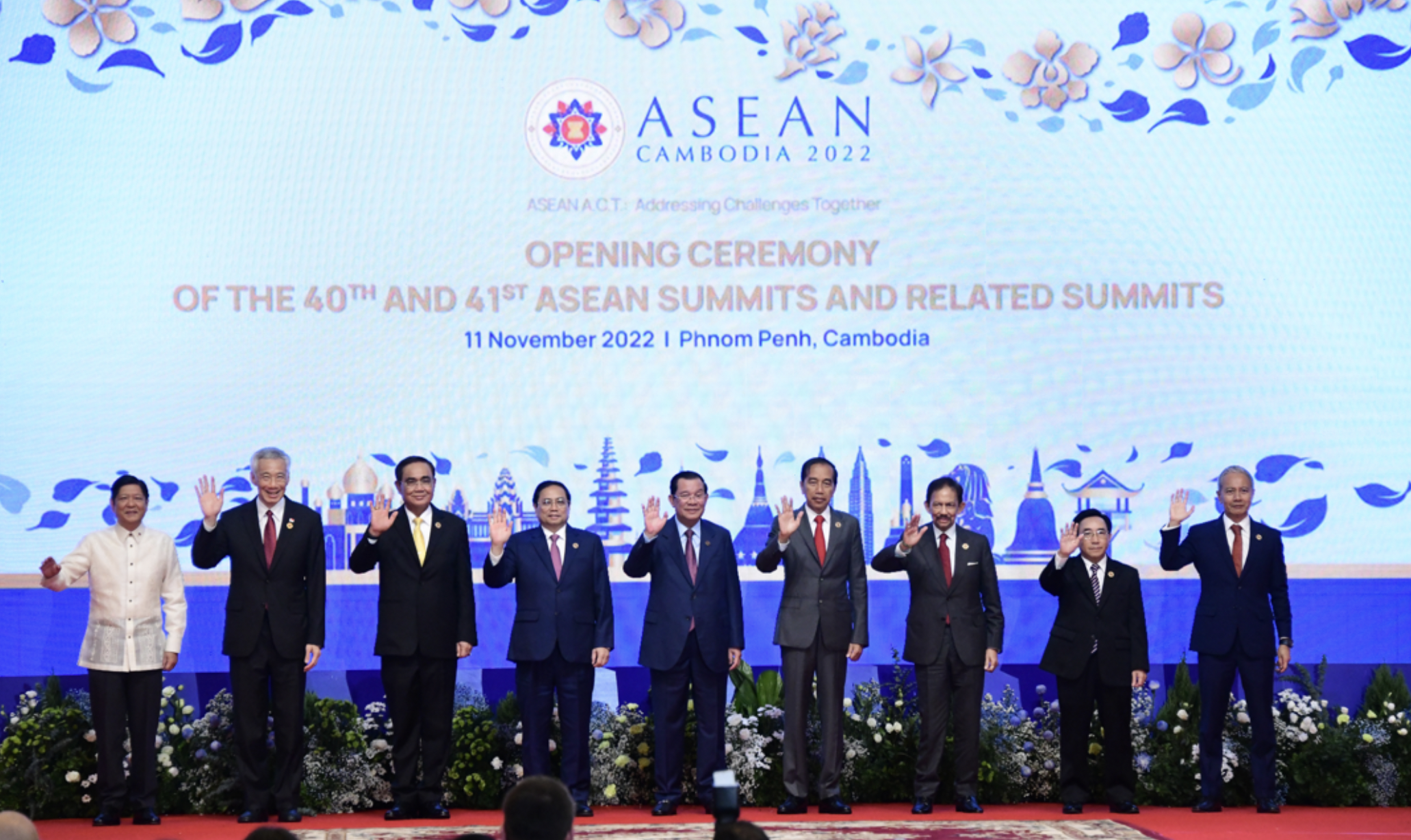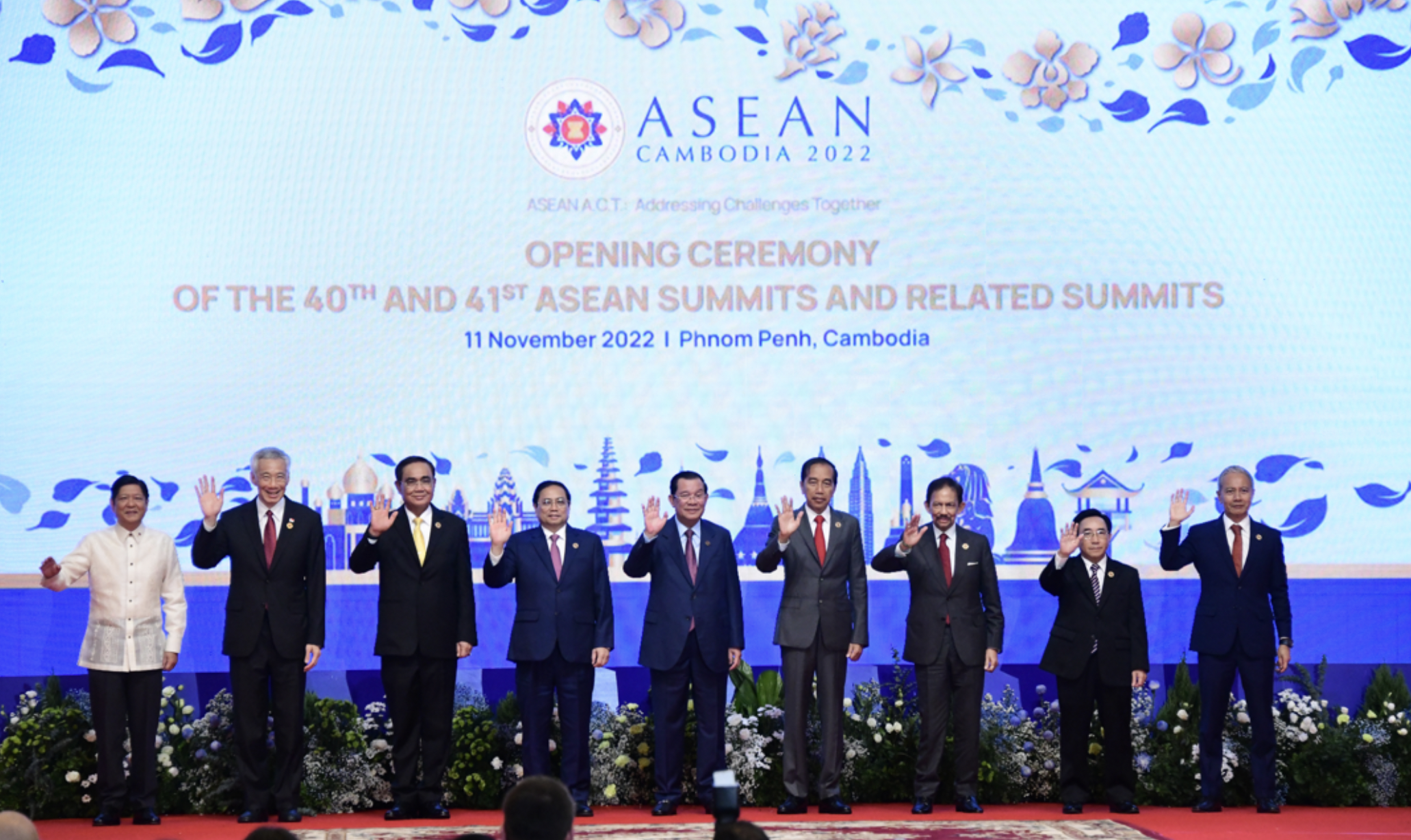 Chairman's Statement of the 40th and 41st ASEAN Summits
ASEAN Identity and Community Building
We, the Association of Southeast Asian Nations (ASEAN), gathered for the 40th and 41st ASEAN Summits on 11 November 2022 under the Chairmanship of the Kingdom of Cambodia. The Summits were chaired by Samdech Akka Moha Sena Padei Techo Hun Sen, Prime Minister of the Kingdom of Cambodia and convened in
Waccordance with the ASEAN Charter.
We reiterated our support for Cambodia's ASEAN Chairmanship and welcomed ASEAN's commendable efforts in achieving "ASEAN A.C.T.: Addressing Challenges Together", the theme of ASEAN for 2022. We were encouraged by the progress made in the realisation of ASEAN's priorities in 2022. We affirmed that ASEAN's unity and solidarity were strengthened, ASEAN Centrality consolidated, and ASEAN's active contribution to regional peace and stability duly recognised in accordance with ASEAN's values and principles as enshrined in the ASEAN Charter and the Treaty of Amity and Cooperation.
We also acknowledged the steady progress in ASEAN's economic integration and regional connectivity with the enhanced capacity of ASEAN to adapt to the changing regional and global dynamics. We commended active efforts to promote ASEAN awareness, identity and visibility. We were gratified by the achievements of ASEAN in contributing to the global cause for peace, stability and sustainable development. We welcomed and encouraged ASEAN's continued efforts in enhancing its institutional capacity and effectiveness to better respond to changing circumstances.