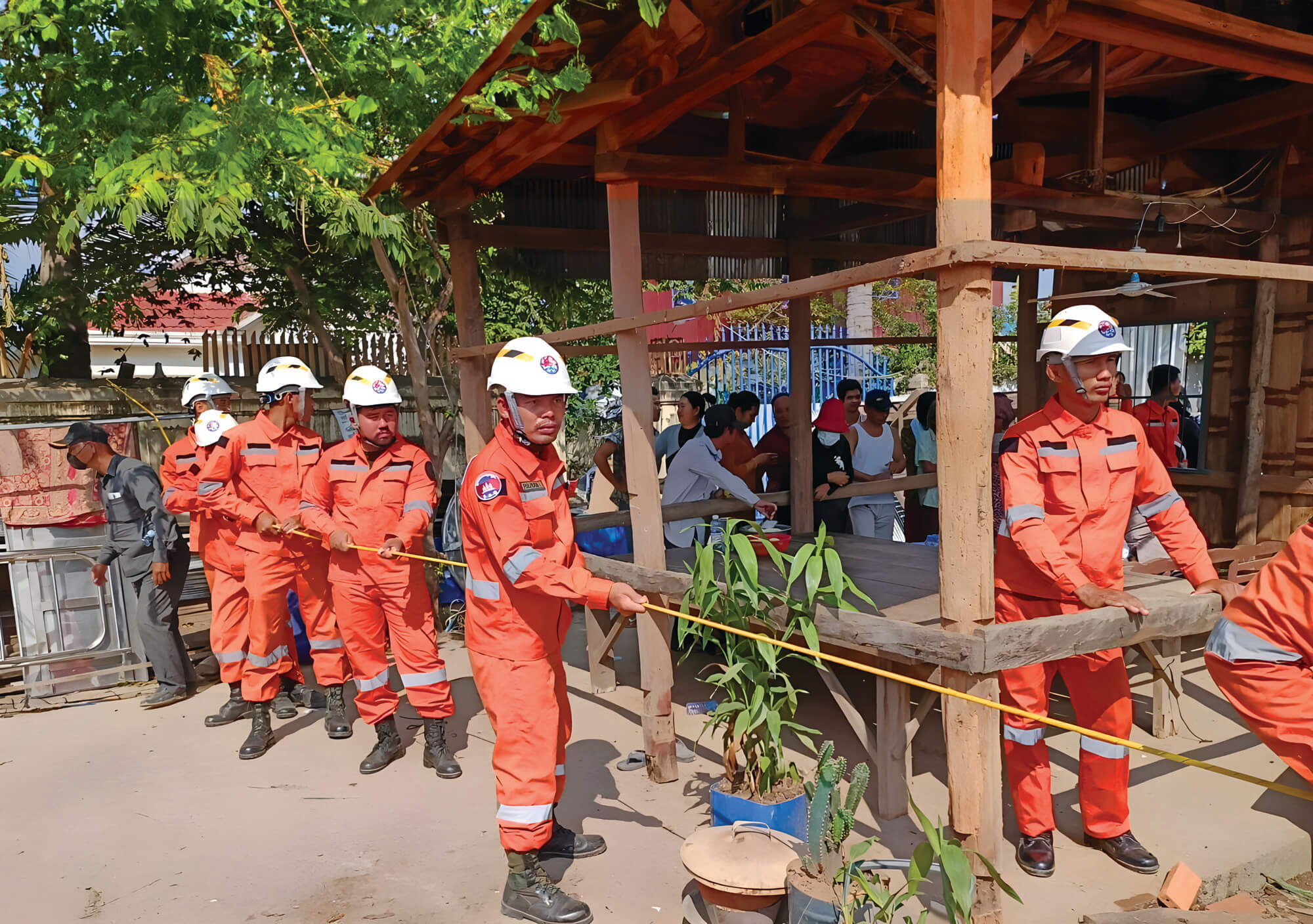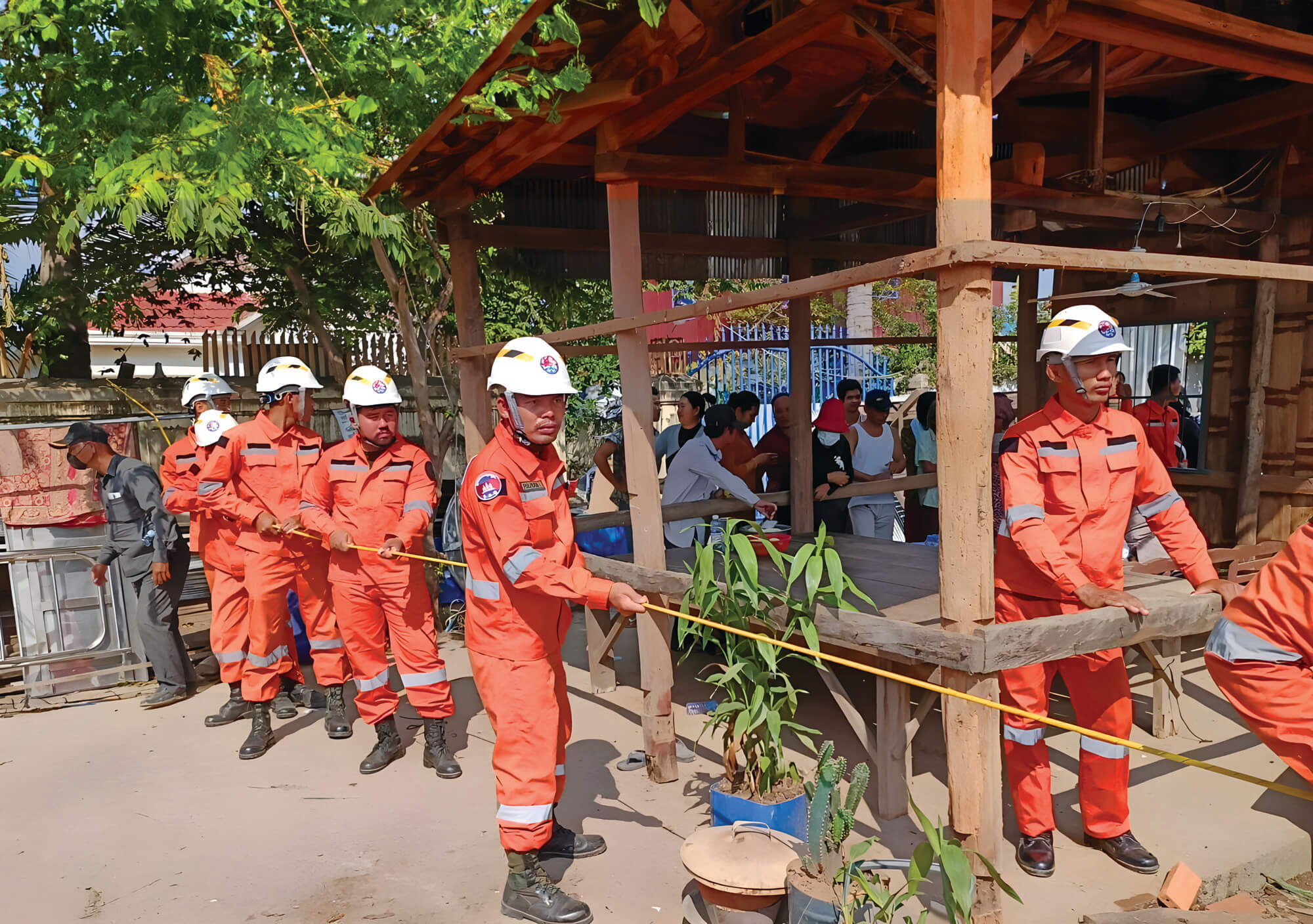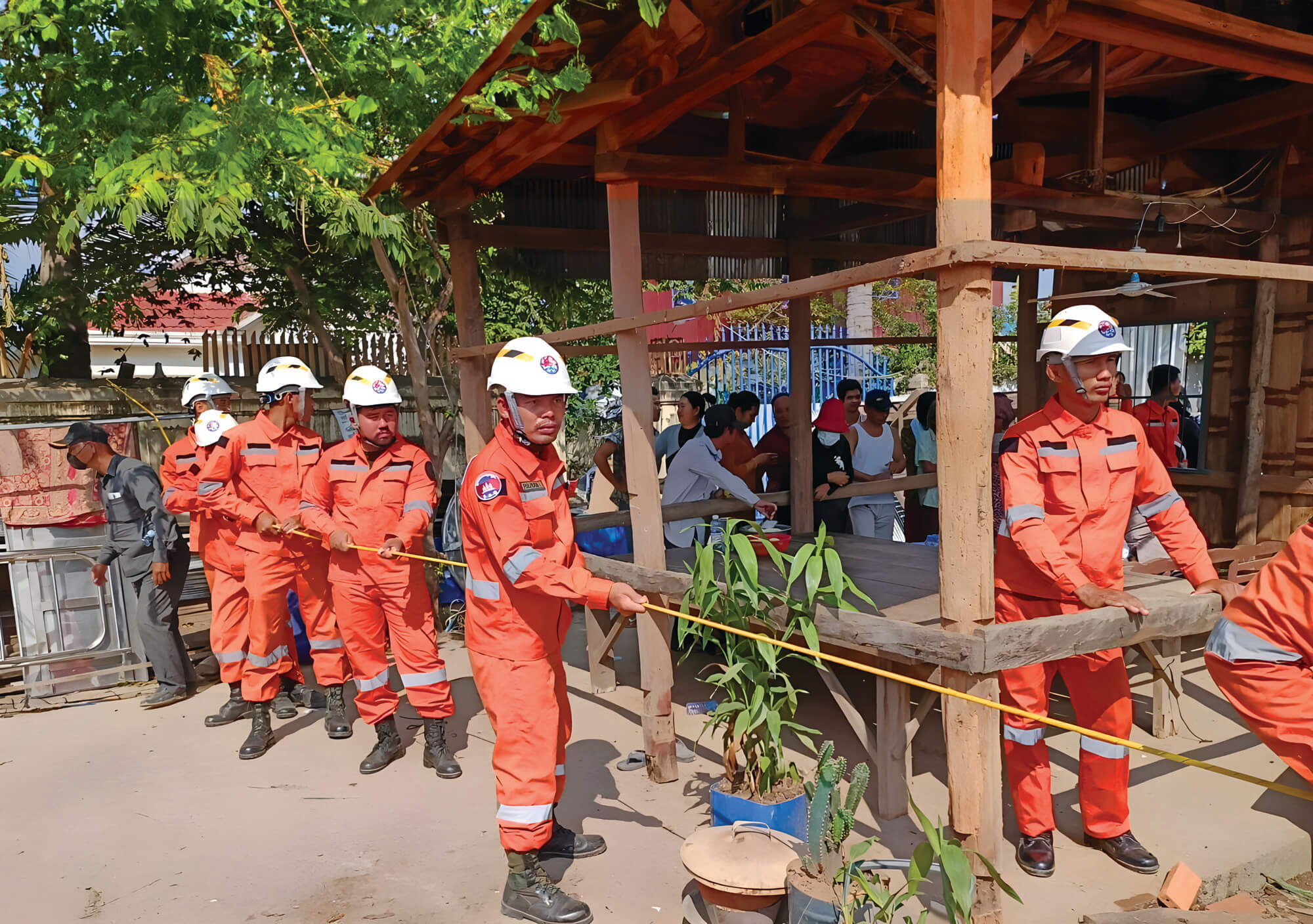 Cambodia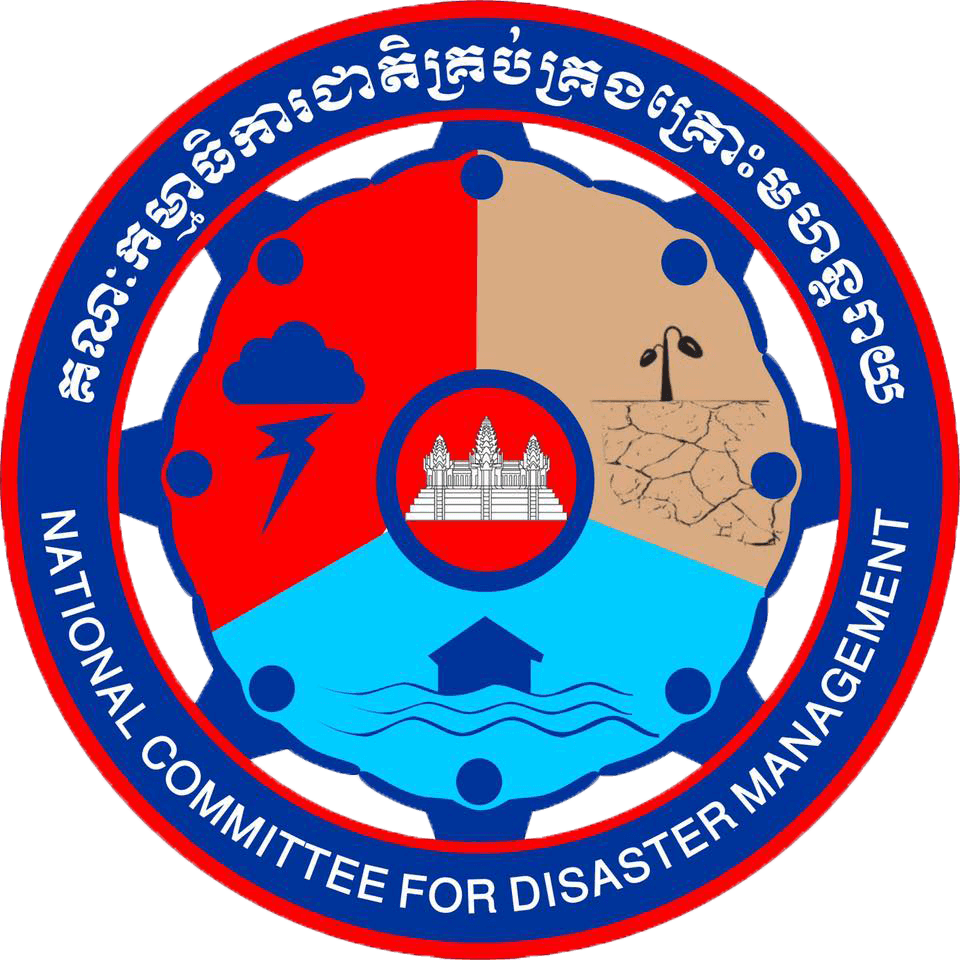 National Committee for Disaster Management
National Committee for Disaster Management
Cambodia's response to climate change and disaster risk management is comprehensive and forward-looking. By collaborating with international partners, conducting studies, and implementing community-focused initiatives, Cambodia is taking significant steps to safeguard its people and infrastructure in the face of a changing climate.
Cambodia's geographical location exposes it to various natural disasters, primarily floods and droughts. These events have become increasingly frequent and severe due to climate change. In 2009, Cambodia experienced the devastating effects of Typhoon Ketsana, which caused extensive damage, affecting 11 provinces and resulting in losses totalling 39 million US dollars.
In 2011, the nation faced severe floods and droughts that impacted 18 provinces. These water-related disasters damaged critical infrastructure, resulting in the loss of 250 lives and causing losses of 625 million US dollars, affecting 1.5 million individuals. In 2013, flooding once again struck Cambodia, affecting 20 provinces and more than 1.7 million people. The disaster caused severe damage, incurring losses exceeding 356 million US dollars, and a death toll of 168.
Recognising the need to address climate change and enhance disaster resilience, Cambodia has taken proactive measures to mitigate the impact of these events. The government of Cambodia has collaborated with international organisations to conduct comprehensive studies on climate resilience and disaster risk management.
This study concluded in March 2013, yielding invaluable insights into the nation's vulnerabilities and areas in need of improvement. Cambodia has since initiated a comprehensive assistance programme designed to tackle the challenges identified in the study. This programme encompasses various components with a strong emphasis on community resilience.
Cambodia is strengthening its disaster risk management capacity, and "Support for Technology Transfer for Climate Resilience" project is designed to enhance the country's ability to respond to climate-related disasters effectively. With a budget of 2 million US dollars, it is making a significant impact on the ground.
Another crucial aspect of Cambodia's response is capacity building. The project, "Support for Enhanced Disaster Risk Management and Community Resilience," was launched in October 2014 with a budget of 2.5 million US dollars. This project aimed to empower local communities to manage and respond to climate-related disasters. By strengthening the capacity of communities at the commune and district levels, Cambodia is better prepared to face the challenges posed by climate change.
Cambodia's unwavering commitment to enhancing climate resilience and disaster risk management is paramount in safeguarding its citizens' well-being and protecting critical infrastructure. Given the escalating threats posed by climate change, these initiatives will continue to play a pivotal role in mitigating the impact of natural disasters and ensuring a more secure future for Cambodia.
---
Compiled by Ixora Tri Devi, The ASEAN
Translations by Chea Eriya, Attachment Officer, Standards and Conformance Division, ASEAN Economic Community Department