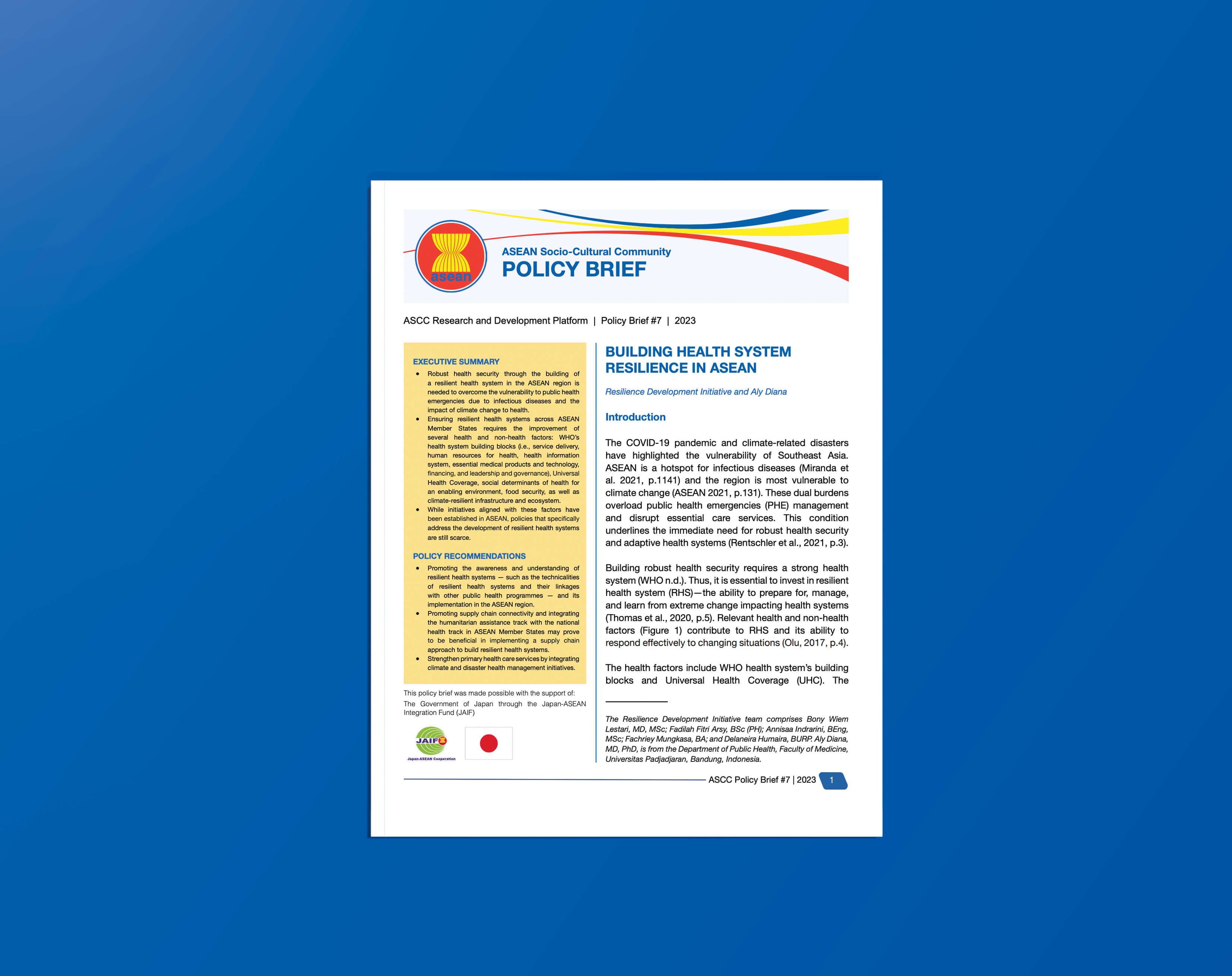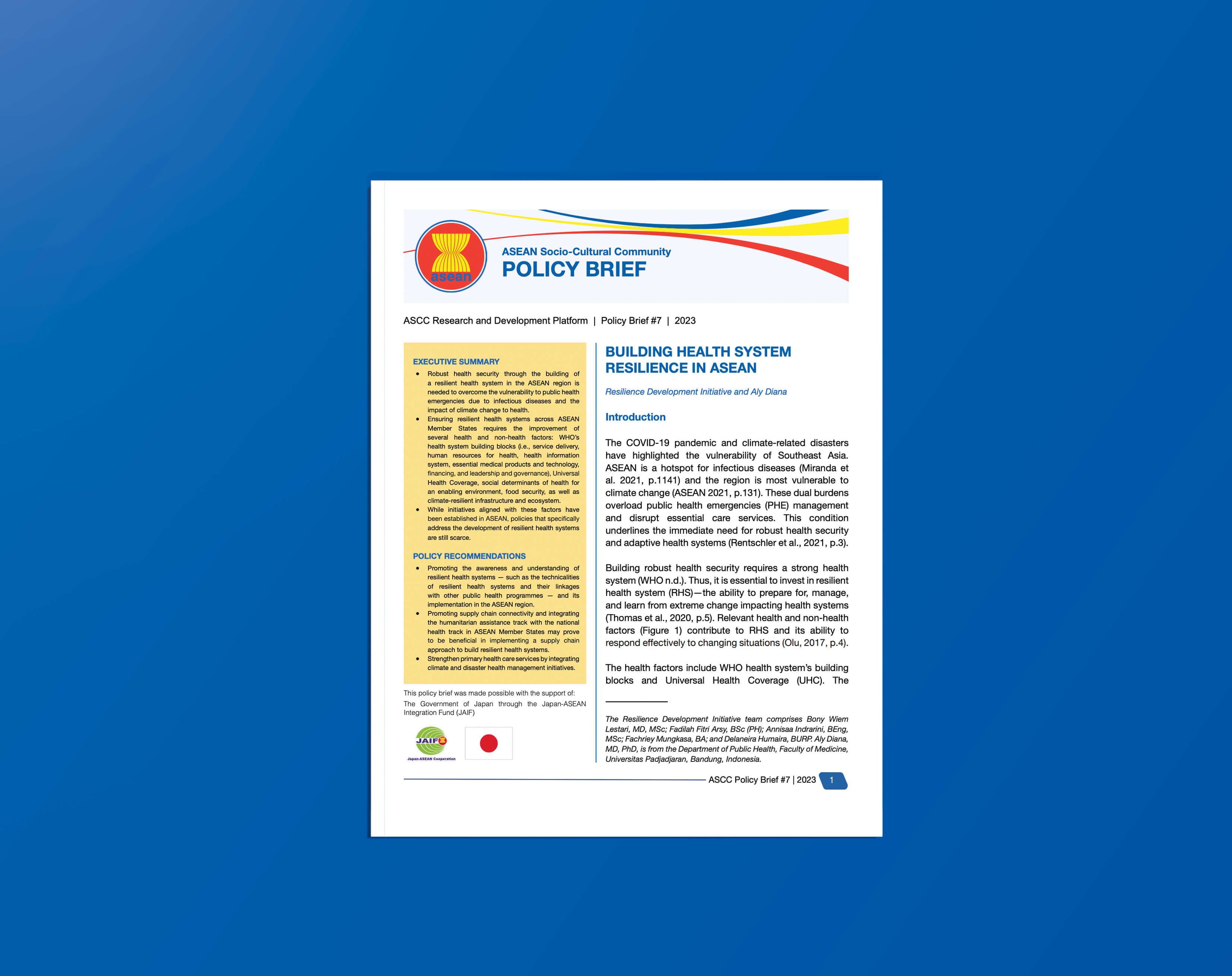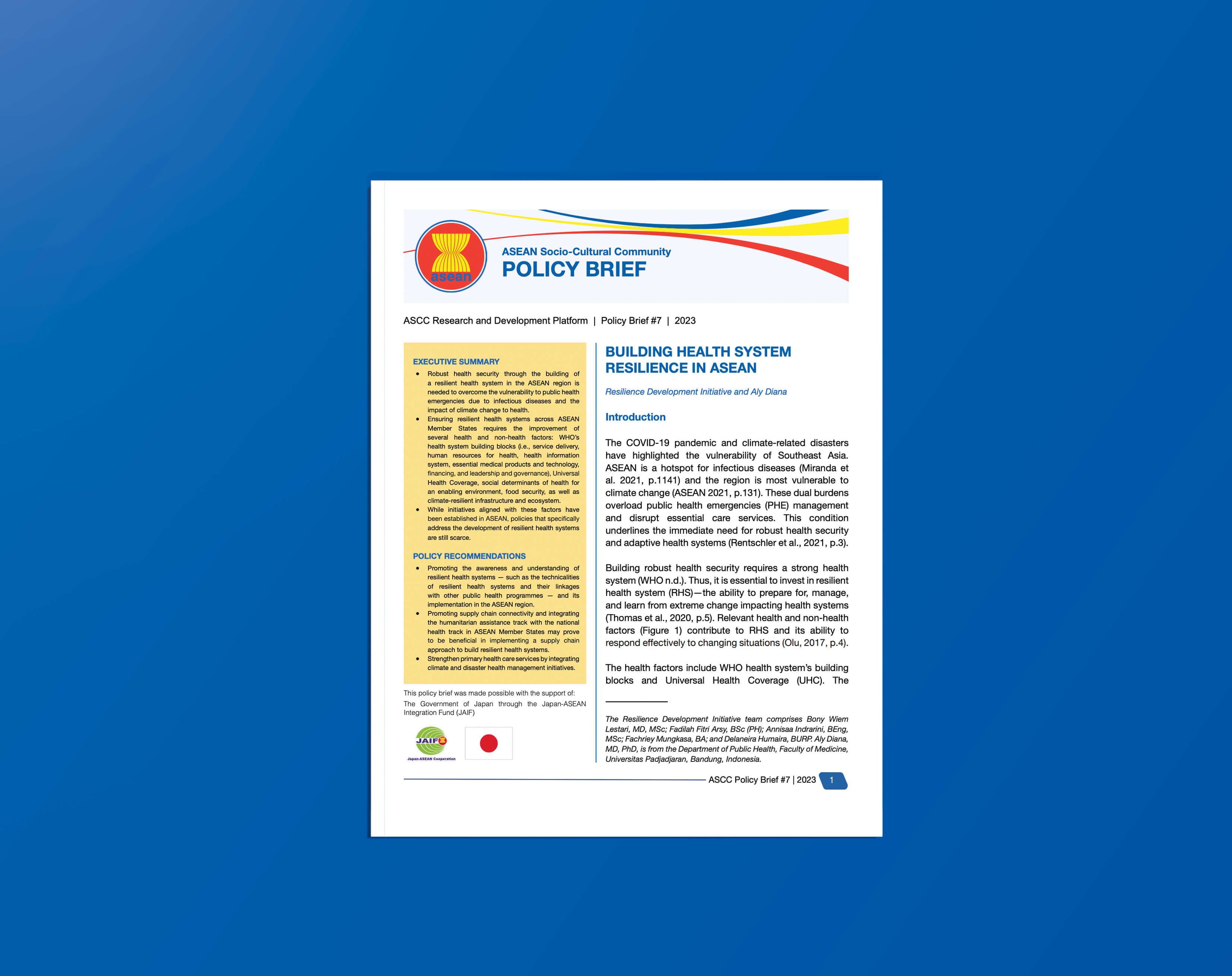 ASEAN Socio-Cultural Community Policy Brief #7: Building Health System Resilience in ASEAN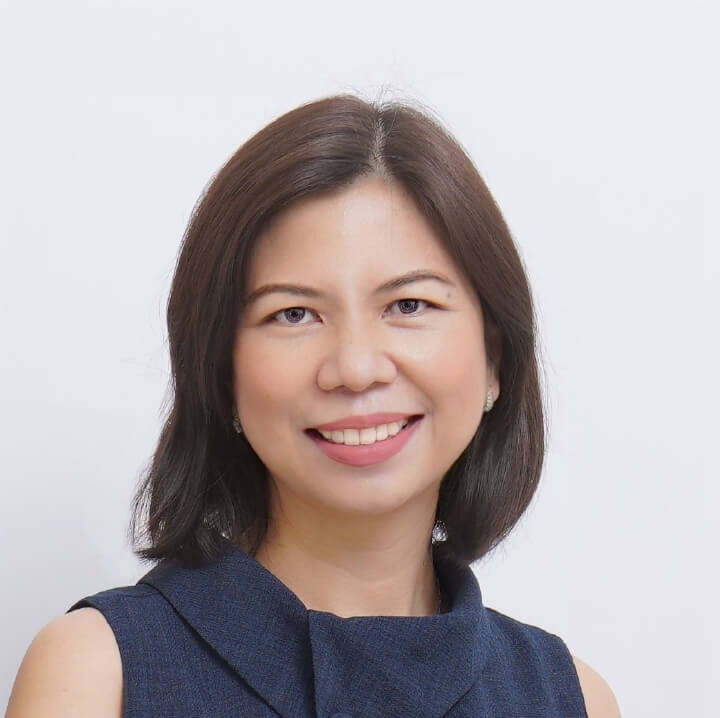 Joanne B. Agbisit
Associate Editor, The ASEAN
by Resilience Development Initiative and Aly Diana ASEAN Socio-Cultural Community Policy Brief
#7 ASEAN Socio-Cultural Community Policy Brief The ASEAN Socio-Cultural Community (ASCC) Policy Brief is a publication of the ASCC Department at the ASEAN Secretariat. It identifies trends and challenges that will impact ASEAN and ASCC sectors and propose policy-relevant solutions and recommendations to uplift the quality of lives of ASEAN people. This policy brief discusses ASEAN's progress in developing resilient health systems. It recommends more research and development, supply chain connectivity and resource pooling, and stronger primary health care to improve the ability of countries to deliver the health needs of their population at all times and withstand and respond to future emergencies.
Highlights of the Policy Brief
The crisis created by the COVID-19 pandemic is a stark reminder that countries must build stronger and more resilient health systems that can meet the health needs of the population consistently, especially during public health emergencies.
In ASCC Policy Brief No. 7 (2023), titled "Building Health System Resilience in ASEAN," experts identified the hallmarks of a resilient health system:
i. able to deliver safe, quality, and continuous healthcare services to all segments of the population;
ii. has ample and skilled human resources for health;
iii. has a health information system that yields timely and reliable data for efficient service delivery and prompt decision-making;
iv. can access safe, efficacious, and inexpensive essential medical products and technology;
v. has sufficient financing to cover the health needs of the population
vi. has strong leadership and governance, capable of setting strategic policies and acting quickly; and
vii. offers universal healthcare coverage.
A robust health system is also reinforced by non-health factors, such as good environmental and social conditions, access to adequate and affordable food supplies, and resilient and environment-friendly health infrastructure.
The policy brief takes stock of the progress made by ASEAN in helping Member States improve their health system resilience based on these benchmarks.
The brief identified a number of bright spots. In the area of services delivery, ASEAN has set up the ASEAN Center for Public Health Emergency and Emerging Diseases (ACPHEED) and implemented the ASEAN Regional Capacity on Disaster Health Management Project to improve the capability of health systems to provide health services during public health emergencies, such as outbreaks, pandemics, and disaster events. The ASEAN Medical Device Directive was developed to ease access of countries to diagnostic and life-saving apparatus, machines, instruments, software, and other medical devices.
In terms of human resources for health, ASEAN established mutual recognition arrangements in the fields of medicine, nursing, and dentistry to facilitate the mobility of medical professionals and information exchange within the region.
With regard to governance, the ASEAN Health Ministers' Meeting (AHMM) serves as a high-level platform for joint policy formulation and decisionmaking. At the same time, the ASEAN Coordinating Council Working Group on Public Health Emergencies ensures a coordinated and cross-sectoral ASEAN response in emergencies.
In the area of universal health coverage, some Member States have attained a hundred per cent coverage, while others have made substantial progress towards providing affordable healthcare to their population and are targeting universal or expansive coverage by 2030.
Nonetheless, challenges and shortcomings remain. The policy brief cited poor health information systems as one of them, due in part to the lack of digital infrastructure and low levels of digital literacy. Inadequate information systems can delay care delivery and diminish the quality of medical care.
Another setback is the limited investment in public health and the reliance on household health spending in many ASEAN Member States. This makes it difficult to close the gap in healthcare coverage.
ASEAN also needs to work on nonhealth factors, such as building modern and environment-friendly health facilities and carbon-neutral supply chains, and addressing food insecurity as a result of urbanisation and climaterelated disasters.
The policy brief has the following key recommendations:
1. Promote Understanding of Health System Resilience
More research and development (R&D) is needed to thoroughly assess the resilience of each Member State's health system. ASEAN should look into using WHO's Health Systems Resilience Toolkit, or carry out health systems "stress tests" for different public health emergency scenarios, to name a few.
2. Introduce Supply Chain Approach for Health System Resilience
ASEAN should consider supply chain connectivity and resource sharing among hospitals and countries as a practical approach to improving countries' ability to meet health needs. It should also consider integrating humanitarian assistance and health emergency management efforts to respond to and recover from recurring and future shocks effectively.
3. Strengthen Primary Health Care Services
Primary health care improves the population's access to health solutions at the community level and contributes to health system responsiveness. ASEAN should develop an operational framework to support primary health care's role in public health emergencies and promote the use of telemedicine for primary care services, among others, to strengthen primary health care.