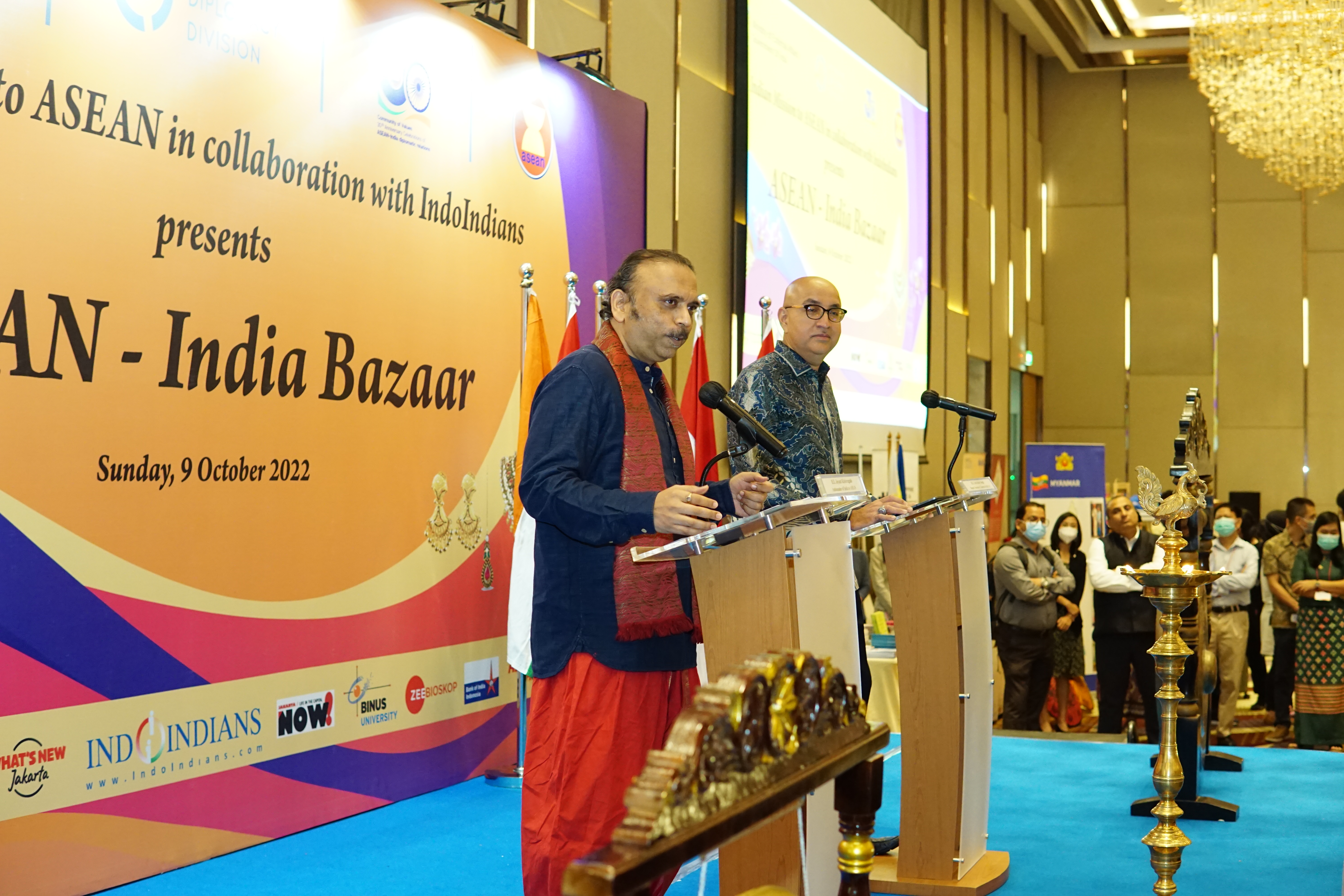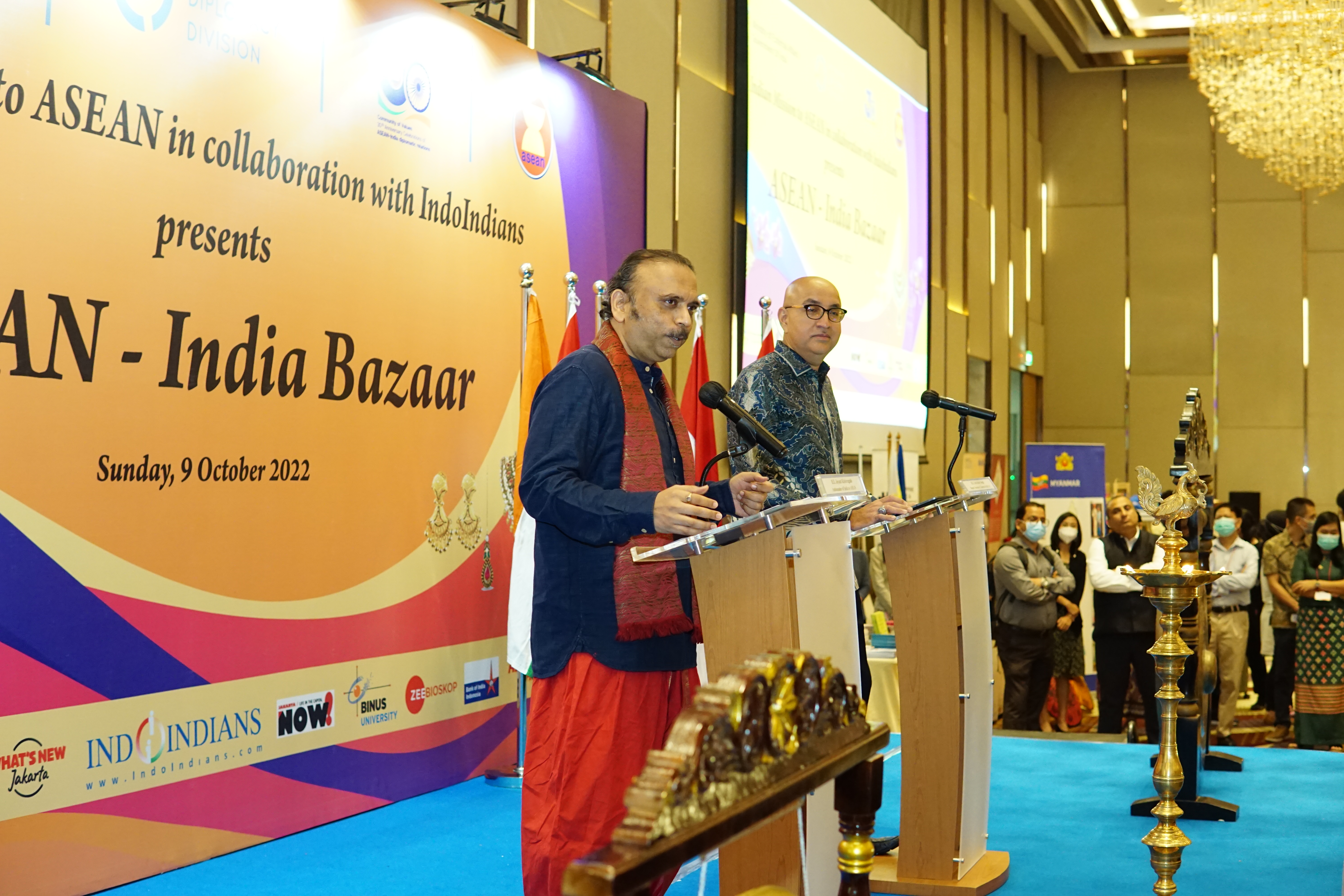 ASEAN-India Bazaar: Keeping the Light Alive
Ixora Tri Devi
Staff Writer, The ASEAN, ASEAN Socio-Cultural Community Department
Southeast Asia is home to many generations of the Indian diaspora. Although they live far away from their ancestors' land, many have kept their vibrant customs and traditions alive.
One way to keep these traditions alive is through social gatherings and celebrations. The Indian Mission to ASEAN, in collaboration with the Indian diaspora in Indonesia—Indoindians— held the ASEAN-India Bazaar on 9 October 2022. The event was held to commemorate the 30th year of the ASEAN and India's friendship, and sell wares for Diwali preparation.
In his opening remarks, Indian Ambassador to ASEAN, Jayant N. Khobragade, highlighted various events to celebrate ASEAN-India relations, including Artist Camp, ASEAN-India Start-up Festival and ASEAN-India Music Festival. The ambassador also pleasantly regards the ASEAN-India friendship. "There may be handicrafts and branded items here. But the most popular brand is ASEAN-India Friendship."
Meanwhile, Indoindians co-founder and bazaar co-organiser Poonam Sagar was delighted to see guests from various countries at the bazaar. "We are so happy to see how people are happy and enthusiastic about coming here, meeting people and shopping. Indoindians, at first, are always trying to connect people. Like a bridge of information between India and Indonesia, and now the ASEAN countries," expressed Sagar. 
At the bazaar, more than 120 stalls from ASEAN Member States and India offered various goods, from home décor to ethnic wear and jewellery. Other attractions and cultural activities, such as Bollywood and local dance numbers, kept visitors glued to the event.