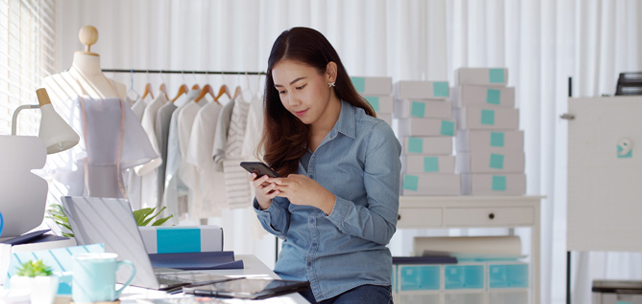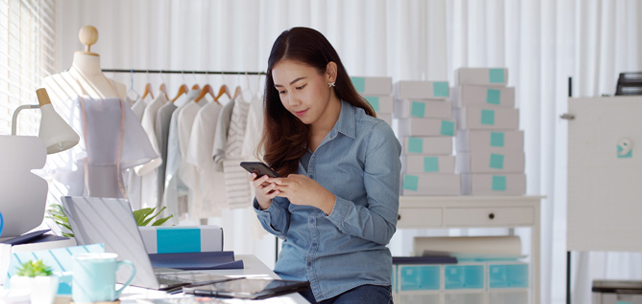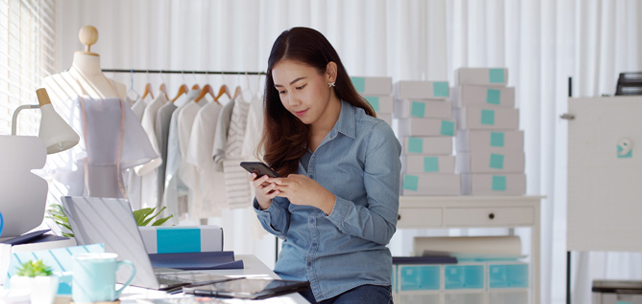 Adapt, Upskill, and Excel: Enhancing the Development of SME Productivity, Technology, and Innovation Through the ASEAN SME Academy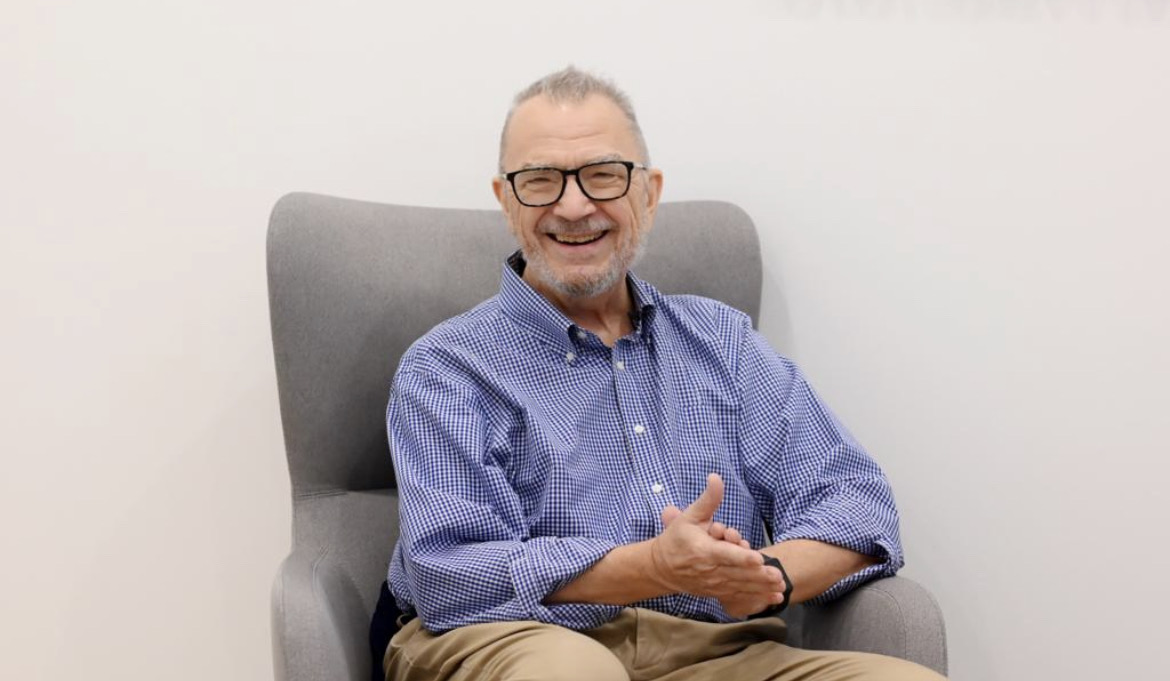 Ambassador Michael W. Michalak
Senior Vice President and Regional Managing Director US-ASEAN Business Council
Labour and Future of Work
COVID-19 created economic and operational challenges for the region's vast number of small and mediumsized enterprises (SMEs). SMEs comprise more than 90 per cent of the region's economy, so ensuring they are supported with the right skills and tools will be essential to the region's full economic recovery. Unfortunately, SMEs were disproportionately impacted by the pandemic due to their limited access to financial resources and technology relative to larger companies. Movement restrictions and lockdowns also forced many brick and mortar SMEs to shut down altogether while people were at home. Amidst these happenings, new consumer behaviour has emerged, accelerating a shift to online transactions and creating an impetus for SMEs to access and utilise digital tools now more than ever. By embracing digitalisation and committing to upskilling, SMEs can build back with greater resilience to actively participate in an economy defined by global megatrends such as the fourth industrial revolution, smart manufacturing, and the circular economy.
As recovery continues, many stakeholders–public and private– have rallied to support the digitalisation and upskilling of SMEs.
ASEAN has developed the ASEAN Strategic Action Plan for SME Development 2016–2025 (ASEAN SAP-SMED 2016–2025). One of the strategic goals within the plan is to promote productivity, technology, and innovation. National labour productivity and R&D expenditures are key performance indicators to measure progress—and both were severely stunted during the pandemic. The plan also includes plans to: provide online services to support the ease of doing business and regulatory compliance; support fintech adoption to provide access to financing, debt financing, peer-to-peer lending, and equity crowdfunding; and provide regional initiatives for capacity building with digital upskilling, new skilling, and reskilling as the theme (Mid Term Review: ASEAN Strategic Action Plan for SME Development 2016–2025). 
Another multi-stakeholder initiative to support ASEAN SMEs is the ASEAN SME Academy (https://www.asean- sme-academy.org). This platform is the product of an ongoing public-private partnership between the US-ASEAN Business Council (under the US-ASEAN Business Council Institute or US-ABCI), the US Agency for International Development (USAID), and ASEAN under the ASEAN Coordinating Committee on MSMEs (ACCMSME). The Academy is also co- administered by the Philippines Department of Trade and Industry (DTI) and the Philippine Trade Training Center (PTTC).
The Academy was initially launched following a 2016 ACCMSME meeting in Singapore. It has since reached over 470,000 online visitors and has been accessed by more than 9,800 active users. There was significant growth in users throughout the pandemic, signalling that many SMEs are proactively seeking resources to upskill.
Courses in the academy, provided free of charge by private sector partners and industry leaders, are continuously updated to reflect evolving industry needs and megatrends. These courses are available to anyone from the general public, including government officials, the private sector, and students. The Academy is closely aligned with the priorities of governments across the region who support and promote the academy locally. Courses are organised into three levels: "Growing," "Ready to Export," and "Start-up." Overall, the Academy offers around 90 courses from 15 leading US companies on topics that include finance and accounting, operations, marketing, and trade and logistics. Digital marketing and payments are two of the rising topics in the highest demand for SMEs. Meta's Boost Your Business with Facebook and Visa's Practical Business Skills courses are examples of specific courses participants can take. 
In 2021, the Academy underwent a major redevelopment and upgrade project to broaden its reach to more SMEs by offering a platform with inclusivity and accessibility at its core. The project team conducted various focus group discussions to seek feedback from existing Academy users as part of the redesign process. Some of the Academy's new features include:
i. Multi-Language Courses: Courses are available in Bahasa Indonesia, Thai, and Vietnamese. These additional languages create a more inclusive platform which will also broaden the reach of SMEs who access courses.
ii. Certification: Users can now receive a certificate upon completion of any course.
iii. User-Friendly Design: The new website is easy to navigate and mobile-friendly, so users can access courses from any location and on the go.
iv. Academy Facilitators: Users will have access to SME Academy Facilitators. Facilitators are still in a training phase led by Philippines DTI and PTTC.
The new SME Academy website was launched on Friday, 8 April 2022, followed by a productive dialogue session on upskilling ASEAN SMEs. The launch featured participation from prominent ASEAN officials, including Dato Lim Jock Hoi, Secretary-General of ASEAN, and Dato Suriani binti Dato Ahmad, Chair of ACCMSME 2022 and Secretary-General of the Ministry of Entrepreneur Development and Cooperatives in Malaysia.
The Academy's overarching objectives are to support ASEAN SMEs in becoming more competitive in domestic, regional and global markets; guide highperformance SMEs in taking the leap to become regional business leaders and world-class suppliers in the global value chain; and improve accessibility and enhance ASEAN SME learning experience through one centralised platform.
To that end, the Academy's objectives align nicely with the ASEAN SAP-SMED plan pillars, including enhancing industrial linkages between SMEs and MNCs and promoting key technology use and its application for business innovation. Another avenue of additional support beyond the online courses is through live, in-country training sessions in each ASEAN Member State. The US-ASEAN Business Council conducts these training in collaboration with members under the broader SME Program. The in-country live training activities create a forum for shared learnings between SMEs, government officials, and US-ABC member companies.
About the US-ASEAN Business Council Institute
The US-ASEAN Business Council Institute, Inc. is the charitable arm of the US-ASEAN Business Council (https://www.usasean.org), drawing on the spirit and power of the Council's membership to create opportunities for deeper engagement by U.S. companies in ASEAN. The Institute focuses its energies on activities that help educate and build the capacity and knowledge base of partners and stakeholders throughout Southeast Asia and serves as an important collective voice, amplifying the impact of U.S. companies' contributions and dedication.