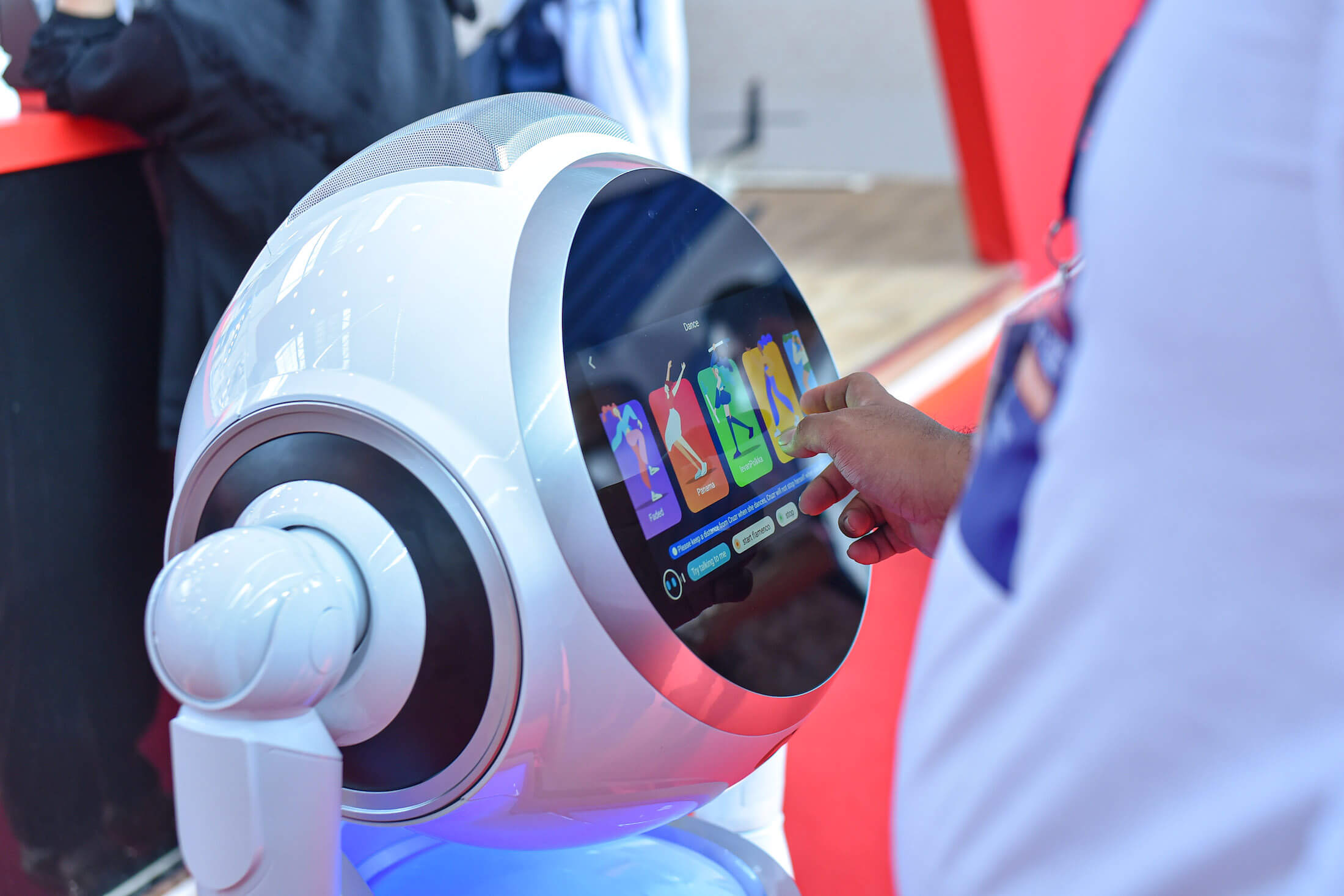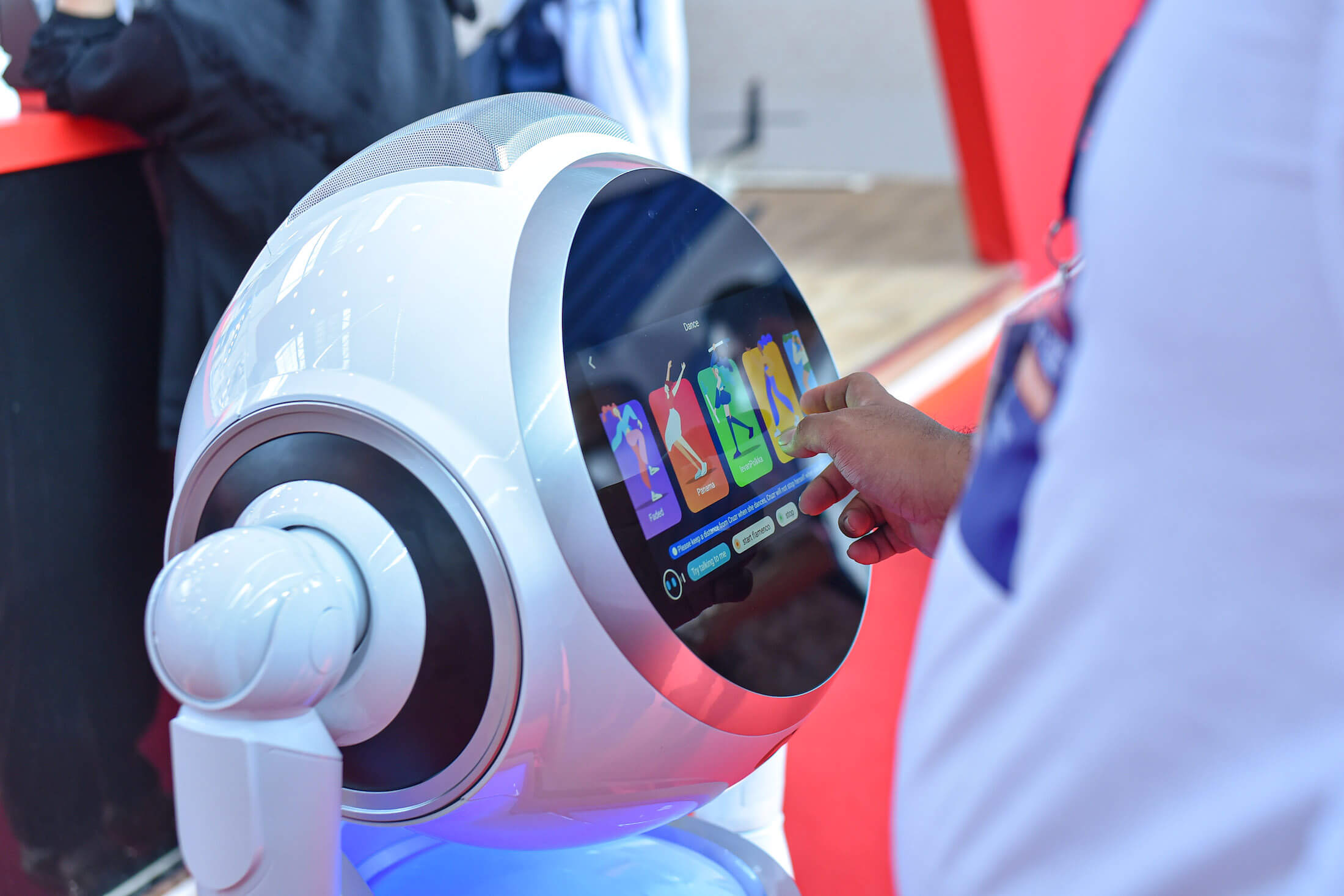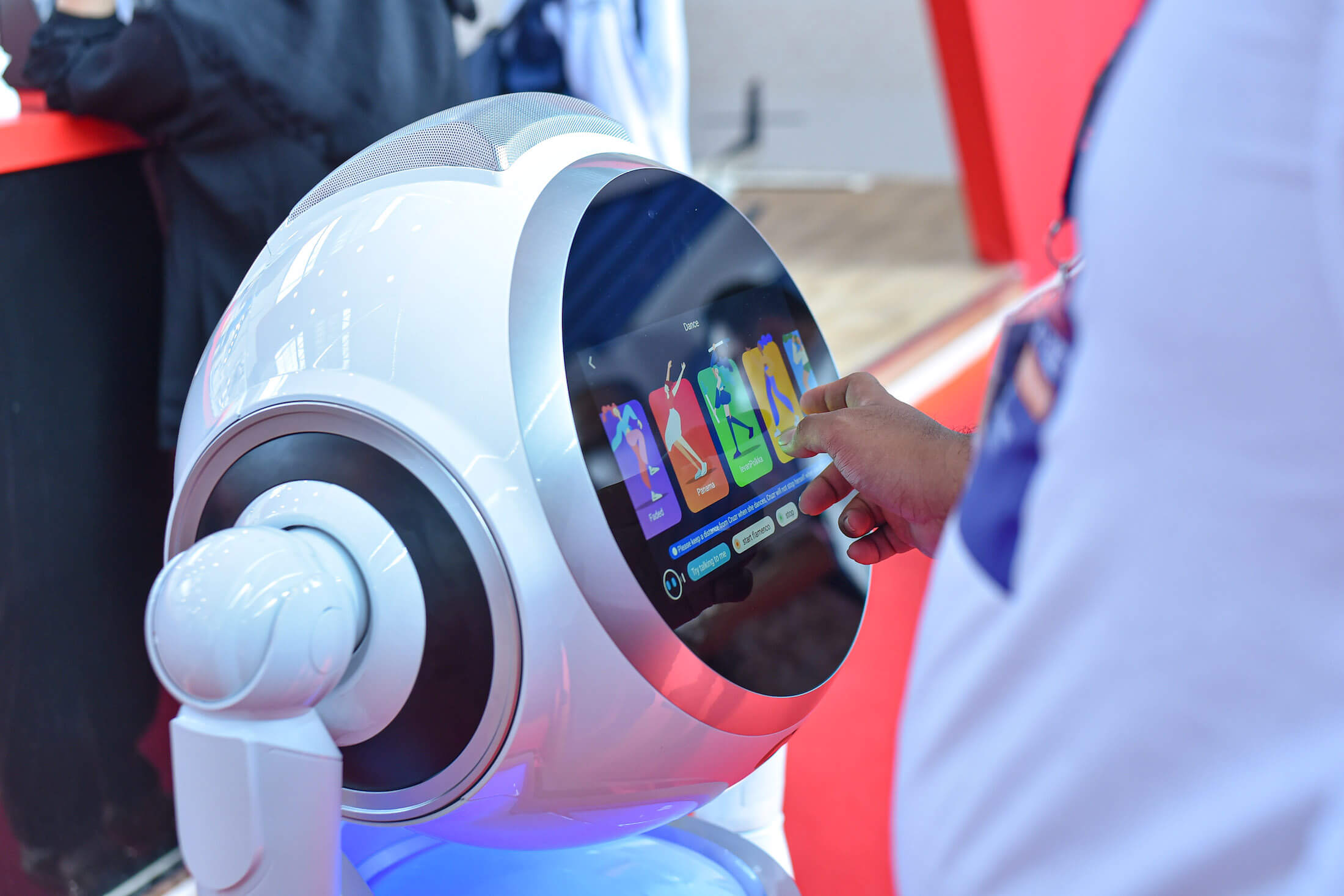 A Vibrant Ecosystem for Innovations
Joanne B. Agbisit
Associate Editor, The ASEAN ASEAN Socio-Cultural Community Department
Ixora Tri Devi
Staff Writer, The ASEAN ASEAN Socio-Cultural Community Department
ASEAN and India are fast-rising hotspots for digital start-ups. This was evident in the first ASEAN-India Start-up Festival 2022, held on 27-30 October 2022 at the Innovation Convention Center in Cibinong, Indonesia.
The four-day event featured 239 start-up companies, including 60 from ASEAN Member States and India. These innovators exhibited their cutting-edge technologies in healthcare, education, food production, waste management, and space technology.
Deputy Secretary-General of ASEAN for the ASEAN Economic Community Satvinder Singh highlighted how the pandemic drove technological innovation that resulted in substantial social impact. Among these are cashless payment systems and other online financial services. Given the region's vibrant and promising digital ecosystem, he said ASEAN start-ups raised a record of almost 25.7 billion US dollars in funding in 2021.
"Despite the pandemic, last year we welcomed another 25 new unicorns. We have also been able to see one of the biggest start-ups exit in ASEAN with a valuation of close to about 55.4 billion US dollars in combination. What all this shows is a testament to enduring confidence from investors from all over the world in our local start-up scene in ASEAN," Deputy Secretary-General Singh explained.
Deputy Secretary-General Singh also cited the designation of 2022 as the ASEAN-India Friendship Year and expressed appreciation for India's support for science and technology initiatives jointly implemented with the ASEAN Member States.
"Through strong commitment on both sides, the ASEAN-India Science and Technology Working Group will continue to fuel more collaborations in science and technology, underpinned by the robust implementation of our ASEAN Plan of Action on Science Technology and Innovation 2016-2025 and our ASEAN-India roadmap," he said.
Ambassador of India to ASEAN Jayant Khobragade highlighted that India has emerged as the 3rd largest ecosystem for start-ups globally with over 77,000 recognised start-ups across the country. The start-ups aim to provide collective solutions in 56 diverse industrial sectors: 13 per cent are in IT services, 9 per cent in healthcare, 7 per cent in education, and so on. Unicorns (start-ups with a value of over a billion dollars) in India have also grown. As of September 2022, India is home to 107 unicorns with a total value of 340 billion US dollars. Out of the total number of unicorns, 44 were born in 2021 with a value of 93 billion US dollars and 21 unicorns so far in 2022 with a value of 26.99 billion US dollars.
Dr. Srivari Chandrasekhar, Secretary of India's Department of Science and Technology, conveyed the department's commitment to supporting the ASEAN Member States. He announced that the ASEAN-India Start-up Festival will be held annually to create a more extensive network of technology and business incubators across ASEAN and India countries.
"I am quite hopeful and confident that ASEAN-India Start-up Festival will be a big event for all of us in the future. I wish all the start-ups a good beginning. In three to five years, you are going to become a big-size company, and I am sure some of you would grow to billion-dollar companies and create employment for this part of the world," Dr. Chandrasekhar said.
Solutions to real-world problems: Some examples
Participating start-up companies developed technological products that aim to solve pressing community and industry problems. They joined the event hoping to expand their networks and attract partners and investors. Some promising start-ups are: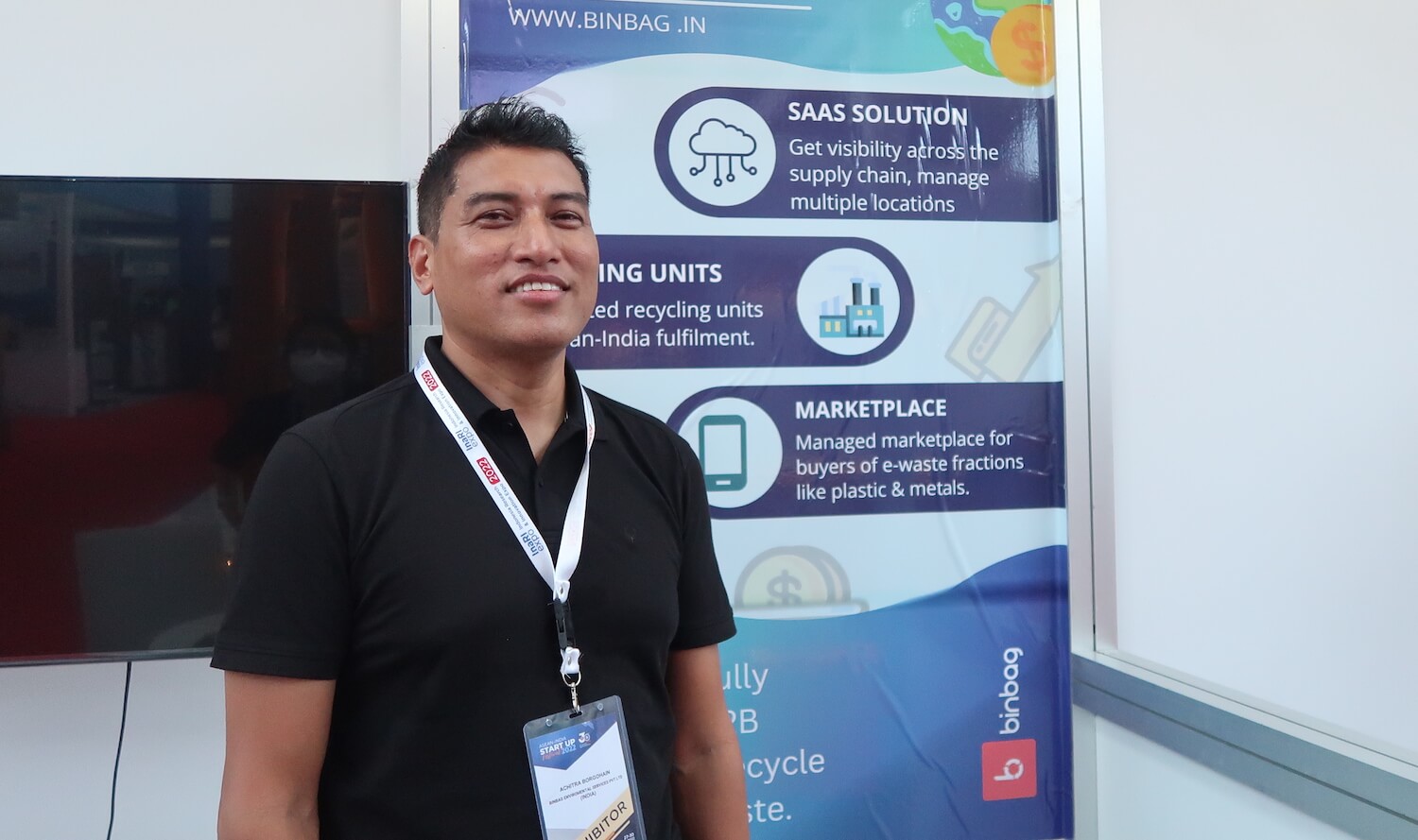 Achitra Borgohain Founder and CEO, Binbag
Binbag
India
Binbag is a company that collects and recycles discarded electronic products or "e-waste" and sells recycled fractions, such as plastic and metal, through its mobile app.
Achitra Borgohain, Binbag founder and CEO, conceived of this solution after having a hard time finding a recycling facility for his electronic waste. He later found out that this is a global problem—of the 50 million tons of e-waste generated yearly, only 20 per cent is collected and recycled. He realised that e-waste management is his calling and quit his full-time job to build Binbag.
Borgohain started his business by literally going door to door to collect e-waste. "Initially, it was more on the consumer side. But it was tough to scale the consumer waste properly, which is why we moved to Business to Business (B2B)," he revealed.
These days, customers need only to submit a pick-up request through the platform, and Binbag will collect the e-waste and provide all documentation and secure compliance. The collected items are then processed in either of Binbag's two recycling plants, one in Bangalore and another in Guwahati. After which, the recycled materials are advertised in the mobile app. The mobile app is a marketplace where buyers can bid and buy their preferred e-waste.
"We are in between the waste generators and the buyers. We control the inventory and the supply chain. We process and own the waste. So, when you buy from us, you know exactly what you want to buy. It is not your typical eBay," he explained.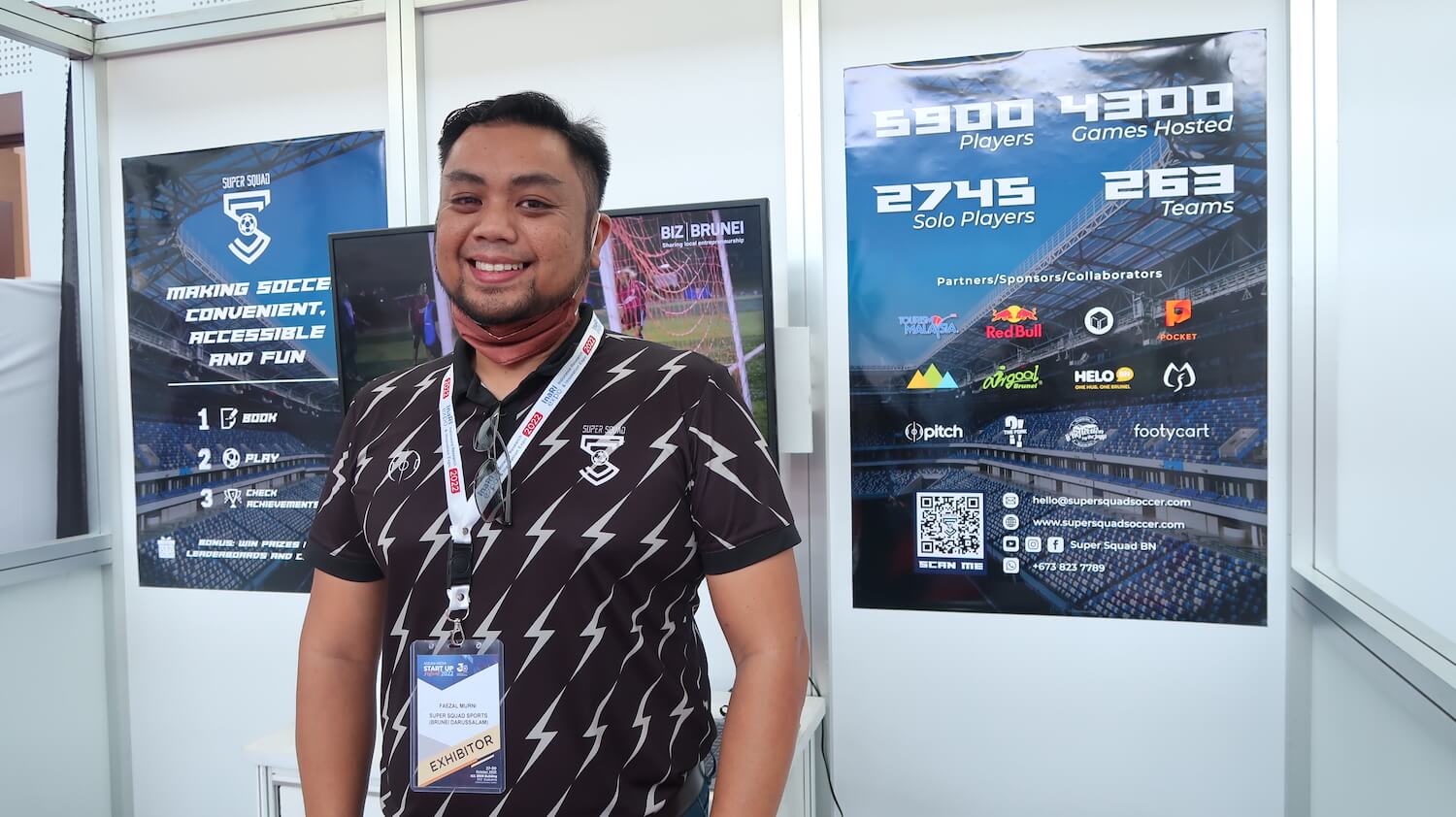 Faezal Murni Founder and CEO, Super Squad Soccer
Super Squad Soccer
Brunei Darussalam
The love of football motivated Faezal Murni to develop Super Squad Soccer, an online platform where football enthusiasts can sign up to play recreational football.
"As you grow older, friends you used to play with do not have time (to play) or say, 'I have kids, I can't run anymore'," Murni said. "A year without football, I got so frustrated."
Under the platform, anyone can register to join a football match. The company takes care of the venue, schedule of matches, referees, and sponsors for prizes. Over 5,000 players are registered, and over 4,000 games have been organised through the platform.
Murni said that Super Squad Soccer had been franchised in Malaysia under a two-year contract, but this was interrupted by the COVID-19 pandemic. He said that he is looking to franchise his business across ASEAN.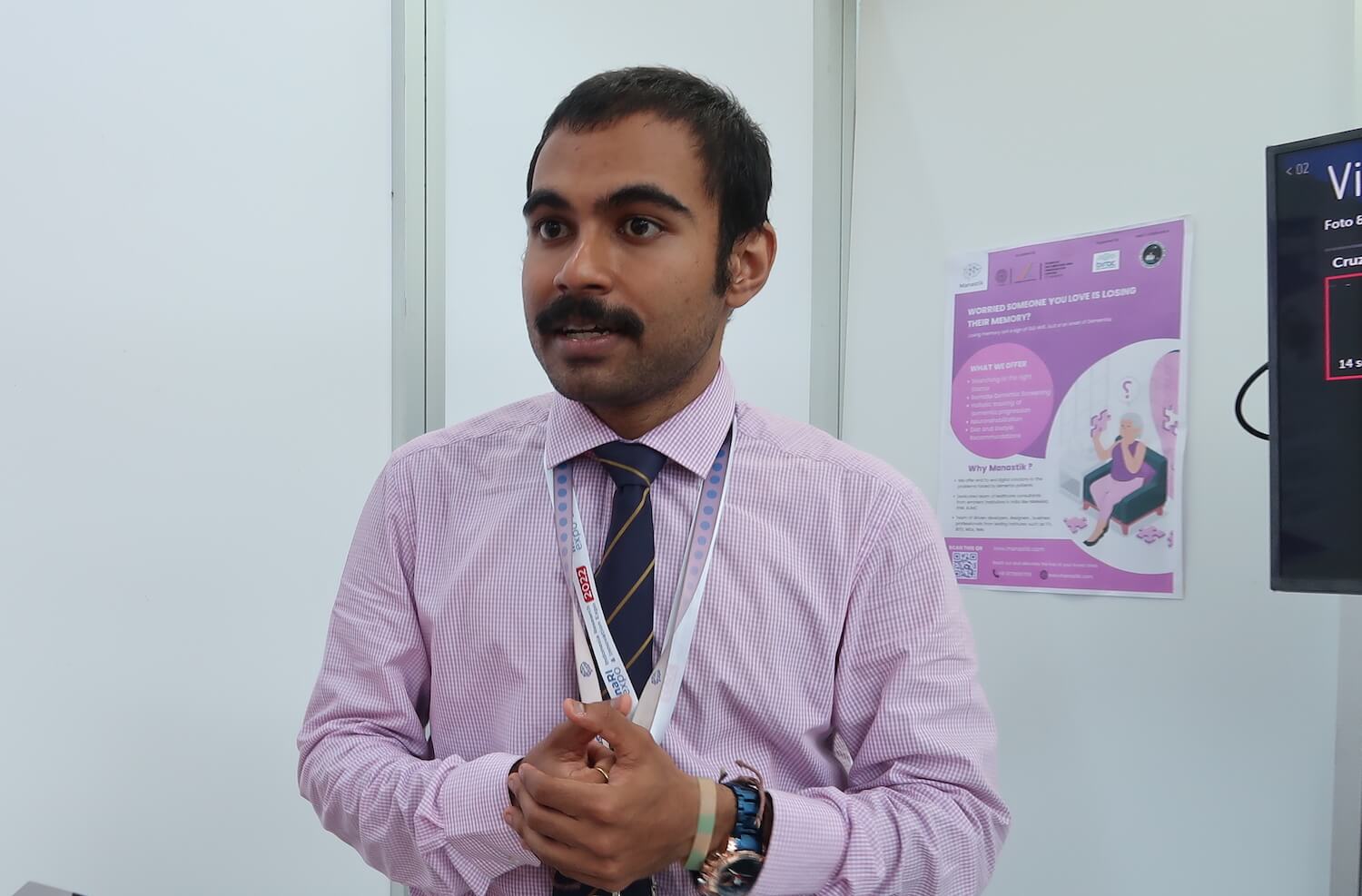 Soubhik Das Founder, Manastik
Manastik
India
Dementia is a difficult enough disease to handle, but without proper information and resources, it becomes doubly so for patients and their families. Soubhik Das founded Manastik to develop a solution to lighten the burden of families.
"We are trying to develop a one-stop solution that covers the entire dementia ecosystem—starting from a battery of cognitive, neuropsychological assessments, to digitised neurorehabilitation exercises," said Das. "We want to provide a pathway for patients throughout their journey, from the onset of the disease to the last stages."
In addition to digitising standard cognitive tests to facilitate proper and early diagnosis, the digital application also aims to match patients with the right kind of doctors. "For example, in the early stages of dementia, a neurologist (may be recommended), but in the late stages, the physiotherapist plays a larger role," said Das.
At the moment, the digital application is undergoing testing in India with 10 to 15 patients. "We aim to complete the whole clinical validation in the next year. We hope to make the application available in the market," said Das. Das added that he looks forward to rolling out the application in Indonesia and Malaysia in the near future.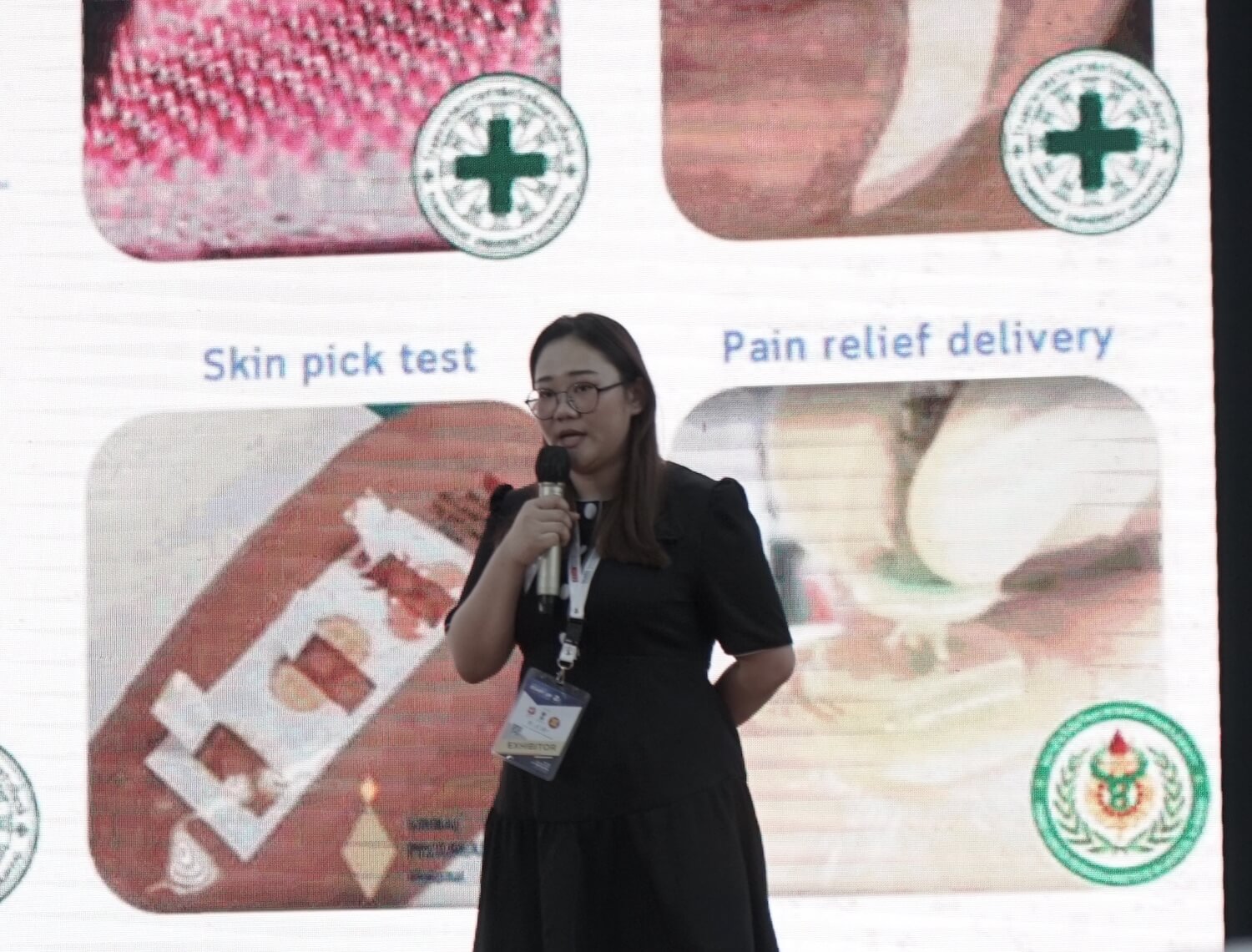 Lalitphat Suppraphakorn CPO, SPIKE Architectonics
SPIKE Architectonics
Thailand
Microneedle patches are quickly becoming a popular method for delivering drugs and therapeutic agents into the human body. The National Nanotechnology Center of Thailand has developed a breakthrough technology that not only speeds up the production of microneedle patches, but can also customise the dimension, area density, coating, and material of the microneedles to effectively and painlessly deliver a wide range of treatments.
Spike Architectonics, a start-up company supported by Thailand's National Science and Technology Development Agency, is taking the technology to the next level by working on its beauty and skin care applications. It has had promising results in substantially reducing fine lines and wrinkles and improving skin texture through under-eye patches, spot patches, and facial masks laden with active substances.
The company is planning to expand the application of this non-invasive technology to pharmaceutical and biomedical fields, including the delivery of vaccines.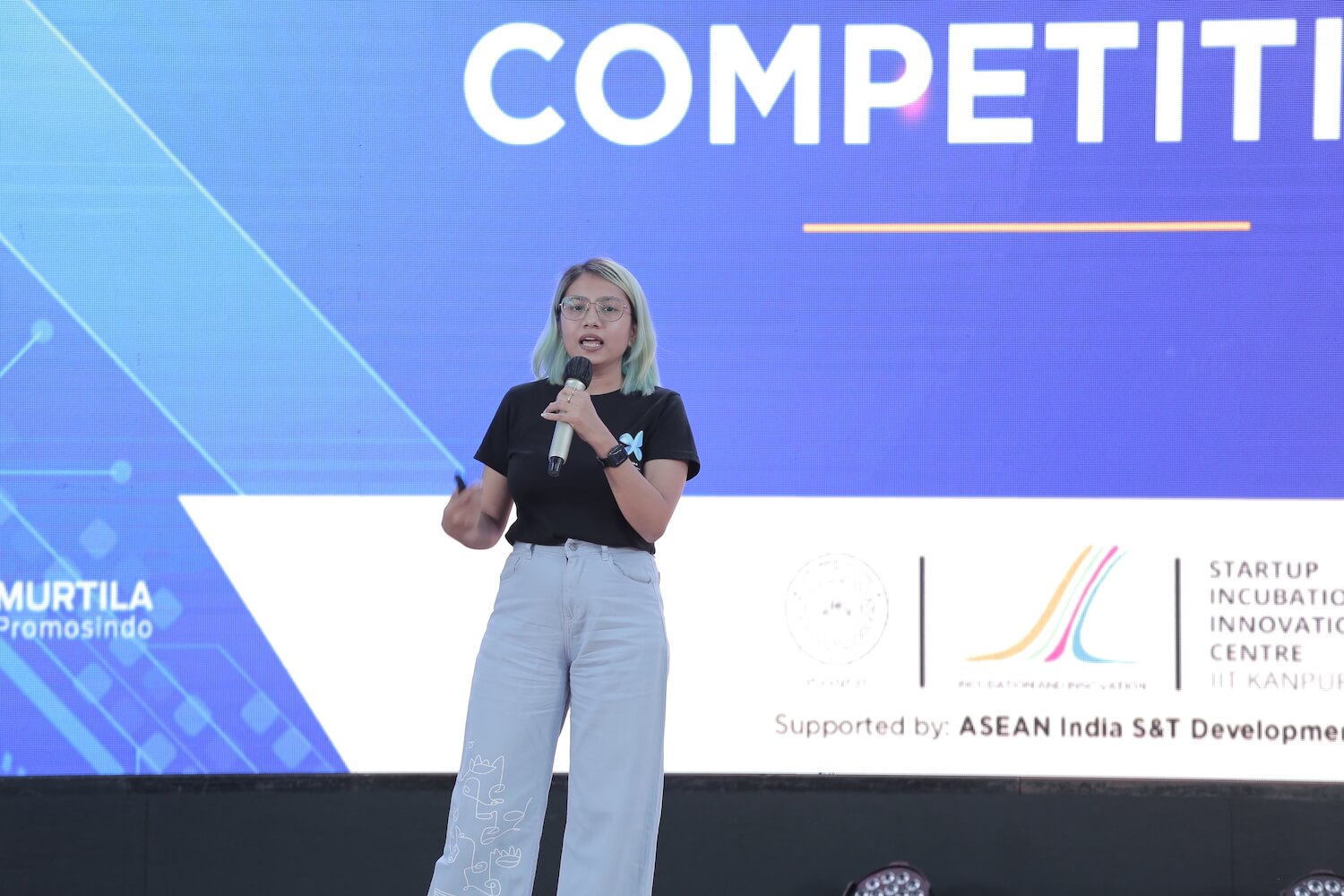 Suramya Asthana Co-founder, Xfinito Biodesigns
Xfinito Biodesigns
India
Using deep-tech research, various experts from the Indian Institute of Sciences (IISc) Bangalore are building a state-of-the-art medical device to bring disruption and fill the gap in the healthcare industry. These experts come together in the form of a start-up called Xfinito Biodesigns.
Their latest innovation employs physical stimulations, such as electrical, photo, vibration, and thermal in developing active, intelligent footwear and insole to prevent diabetic foot ulcers and monitor the progression of Neuropathy. The innovation is called Xeet Smart Insole.
Co-founders Siddharth Nair and Suramya Asthana believe in using technology to create impact. They also convey their long-term goal, which is to establish equitable healthcare across the world.
"You see, if it is a smartwatch, some people wear it, and some forget to wear it. But we always wear footwear. So, if we make them really intelligent in multiple generations—like what we have planned—we could have a deeper understanding of your physical health," said Nair.
Next step, they are planning to test the device on two thousand patients in six to nine months. Nair and Asthana also aim to open channels for possible collaboration through events like the ASEAN-India Start-up Festival.
Winning pitches
Twelve of the 60 start-ups from the ASEAN Member States and India were selected for the Pitch Battle on the third day of the ASEAN-India Start-up Festival. The start-ups had the chance to present their business ideas to a panel of investors, venture capitalists, and government official-judges. Five start-ups walked away with prize money totalling 7,500 US dollars. They were Netra (Indonesia), Xfinito (India), SPIKE Architectonics (Thailand), NovoEarth (India), and ELSA Corp (Viet Nam).
The event was funded by the ASEAN-India Science and Technology Development Fund and co-organised by the Indonesia National Research and Innovation Agency (BRIN) and Start-up Incubation and Innovation Centre, Indian Institute of Technology-Kanpur on behalf of the ASEAN Committee on Science, Technology, and Innovation and the Indian Department of Science and Technology. The festival was held in conjunction with the G20 Indonesia Research & Innovation Expo 2022, Indonesia's biggest innovation expo.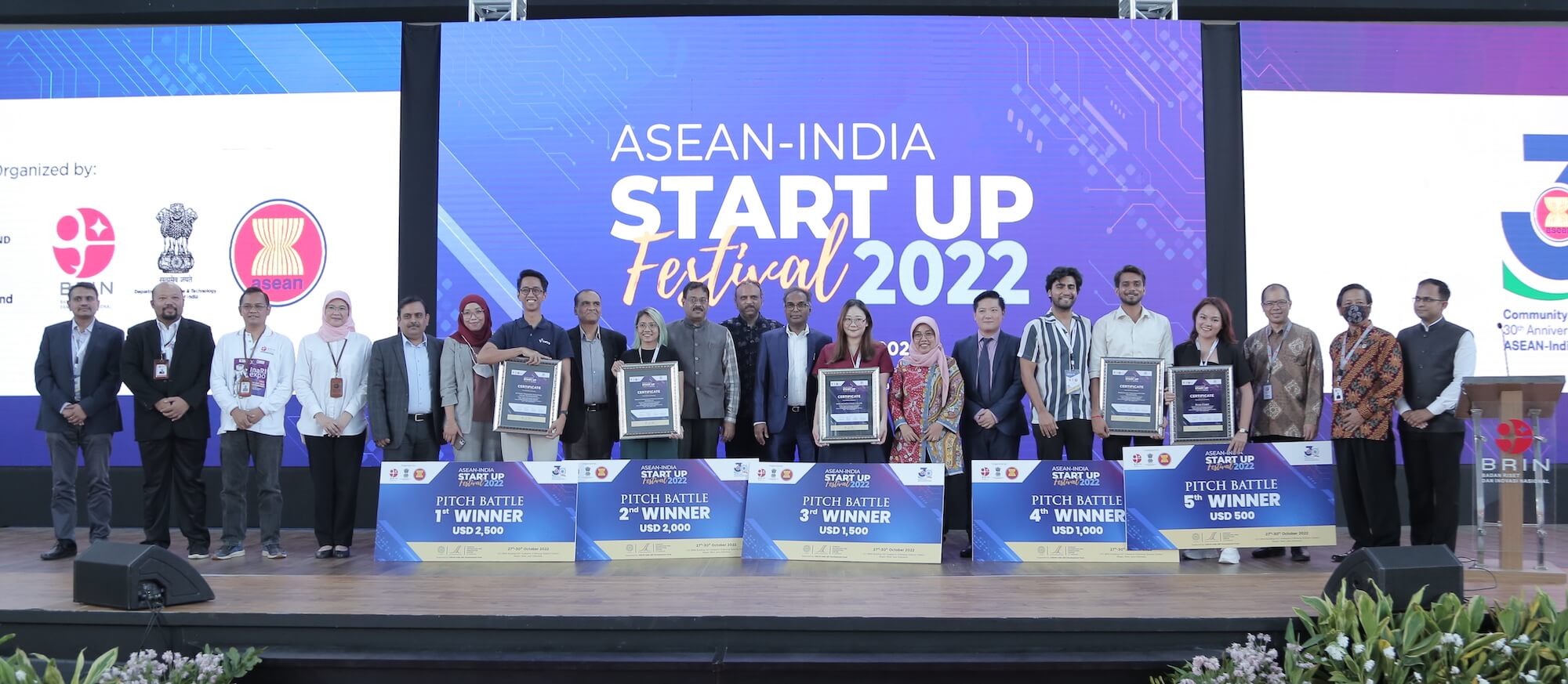 Photo Credit: ©BRIN, IIT Kanpur, ASEC, India Department of Science & Technology